At times, he is a record buyer whose handwritten recommendations attract attention. At times, he's a band member whose distinctive electronic sound radiates a strong presence. At times, he's a DJ who plays everything from dance music to Japanese enka music. And at times, he's a music selector who provides music for various media outlets. The versatile COMPUMA released A View, his first solo album, in June of last year (2022). In addition, a DVD containing the analog recordings and video works was released in full. What is A View – the landscape of sound finally uncovered after a career spanning thirty years?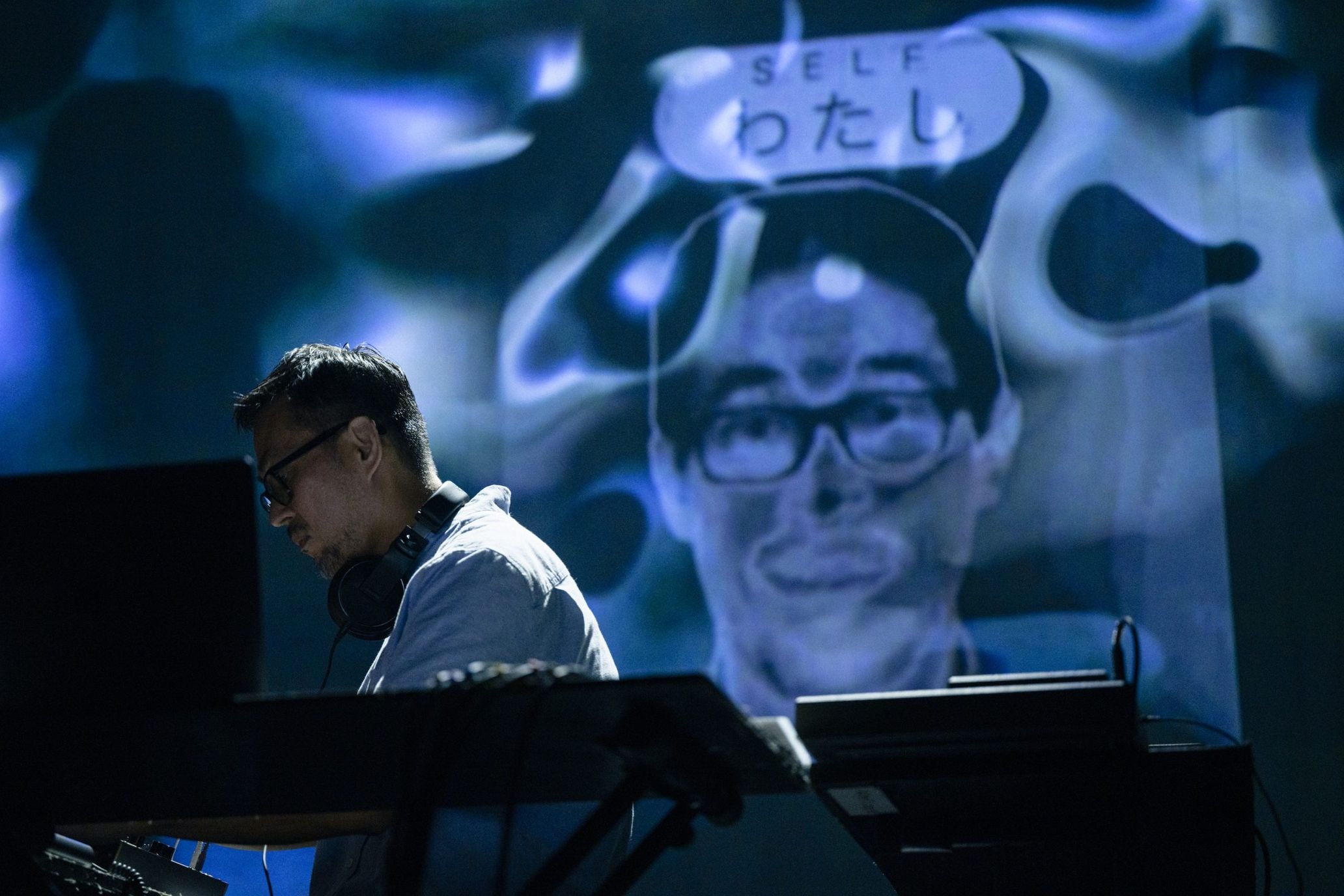 COMPUMA
Koichi Matsunaga, born in 1968 in Kumamoto prefecture. After working with ADS and Smurf Otokogumi, COMPUMA began exploring fresh and unique imaginary musical worlds that cross genre lines in different parts of Japan while performing with and supporting domestic and international artist DJs as a DJ himself. He has been actively involved in DJing, music production, and remixing with the collective Devil's Swamp, and created the soundscape series "SOMETHING IN THE AIR", a new proposal for a mix CD from his own project, "SOMETHING ABOUT". From performing at Berlin Atonal 2017 and the Meakusma Festival 2018 to providing mixes for European radio shows, COMPUMA has expanded his activities outside of Japan. Using the experiences he cultivated from being a record and CD buyer, he has worked far and wide in many different spaces that revolve around music, including BGM song selection, art, fashion, and sound. He has also worked on the compilation CD Soup Stock Tokyo's Music among others.
https://compuma.blogspot.com
https://soundcloud.com/compuma
A world of sound derived from a single stage
–– I understand that A View, which you released last year, was originally based on the music you provided for a theater piece by the Kitakyushu theater company Blue Egonak, which was performed in the fall of 2021.
COMPUMA: That's correct. It all began when Shinichi Anasako, the head of the theater company, asked me to produce the music for the Blue Egonak play The View. In the spring of 2020, I released a mix CD called Innervisions from BLACK SMOKER RECORDS, which Mr. Anasako happened to like. For the play, he asked me to write music that was similar to the record. Innervisions has a BPM of 100, was slightly experimental, and quite abstract. I wanted to make a collage of various electronic sounds by mixing it with minimal beats and rhythms. It was my approach to the space between dance music/floor music. I accepted the offer because I thought I could do it if I was being asked to recreate this worldview. We discussed the music near the completion of the script, and the request was for there to be a new musical development in each scene… In other words, they needed me to create structure in the music (laughs). I was quite surprised, but knew I had no choice but to do it since I had already accepted the offer. With the help of hacchi, who has been helping me recently with studio work and recording, I was able to try. We're similar in age, he was a member of Hi-Speed in the mid-1990s when I was in a band called ADS, and we were labelmates on UNKNOWNMIX. He later worked under the names Deavid Soul and Urban Volcano Sounds.
–– The play The View is a theater piece with an experimental approach, testing the possibilities and influence of "the voice". What specific type of songs did you use for the play?
COMPUMA: At first, I was imagining using samples of the actors' voices as materials to build a minimal sound. But I was told by Mr. Anasako that my take would be accurate for the theme of the play by itself, that the voices would not be necessary for the music. I began by asking for the keywords that connected to the images of the sounds of each scene based on the script. How the imagined scenery on stage would change was explained to me in great detail, and I took those images to create my sounds. Mr. Anasako requested for all the songs to be at 90 BPM (beats per minute). I used that tempo as a baseline and added the abstract electronic sounds heard on Innervisions to create sounds that expressed the imagined scenery.
The play The View had four shows in October of 2021 at the Kitakyushu Geijutsu Theater, and four shows at the Theatre E9 Kyoto, but there were probably only a few people around me who were able to see the show during COVID. Of course it would be best to be able to experience the play in a theater, but I wanted to release the music separately. With Mr. Anasako's approval, I was able to shape it into this project.
By releasing the project as an album, I was able to fine tune the sounds, redo them, and polish a lot. I initially thought I could just release the data on Bandcamp, but since I was already releasing something, I thought it would be a waste to not also release a physical product. I discussed the idea with people, and once again commissioned artist Tomoo Gokita and designer Takara Suzuki for the artwork.
–– The View, which was founded upon those materials, sounds like a borderless fusion of ambient, new age, electronic, dub, and techno.
COMPUMA: That was truly a coincidence. As I was building the scenes by converting each scene's keywords into its imagined sound, the musical elements that I had grown close to naturally came together. I particularly had no intention of creating ambient, environmental, and new age music. In fact, I felt strongly that I didn't want it to sound like those genres. Nevertheless, it's up to the listener what impressions they have when they listen to the music. I would be overjoyed for anyone to just listen to the record, and would be delighted if they could freely enjoy it.
–– Did you even have an image of what you wanted the album to be?
COMPUMA: The concept of the album gradually developed as I completed each track. I was vaguely able to see the finish line once I completed 70 to 80% of the album. Until then, it was a process of trial and error and continuously building the sounds for each scene. Since this was for a play with dialogue, I was conscious of not adding too many sounds. I left as much blank space as possible, and tried to keep the music from being overly explanatory. I created the piece with the hope that the production would be as minimal as possible so that the audience wouldn't get tired of listening to it.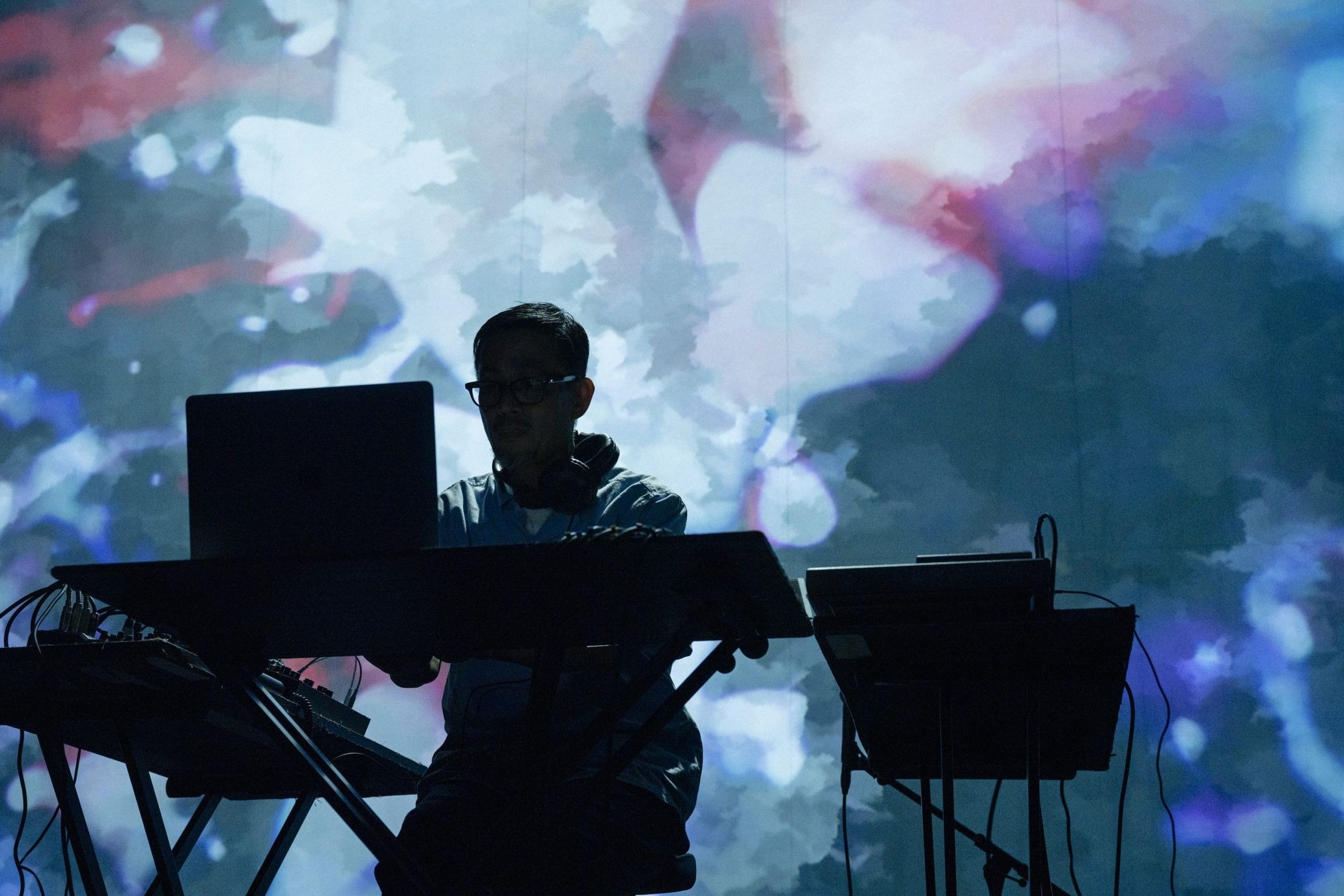 –– How exactly did you go about your production process?
COMPUMA: Since creating music for theater was a new sound creation challenge for me, I played and experimented with many different sounds. Unfortunately, the equipment I had wasn't enough to achieve the sounds I had envisioned. There was a limit to creating a soundscape with sounds that weren't so pushy, or were more neutral with the gear that I owned. Instead, I used hacchi's studio and pieced pieces together like a puzzle until the sound combinations matched the images I had, which gradually took shape into the final product.
–– The dub mix View 2 was created by sound engineer Naoyuki Uchida, who is also a member of LITTLE TEMPO and OKI DUB AINU BAND. Why did you decide to incorporate dub into this record?
COMPUMA: I decided I wanted one more compelling element when I was in the final stages of completing the album. I had never tried my hand at dub even though I personally love listening to it. When I chose to do a dub mix, the first person that came to mind was Mr. Uchida. Although we knew each other, I had never offered him a job. When I took a chance and asked him, he happily replied that he was willing to try. That's how the dub mix came about. When I listened to his finished product, I knew it was finally complete.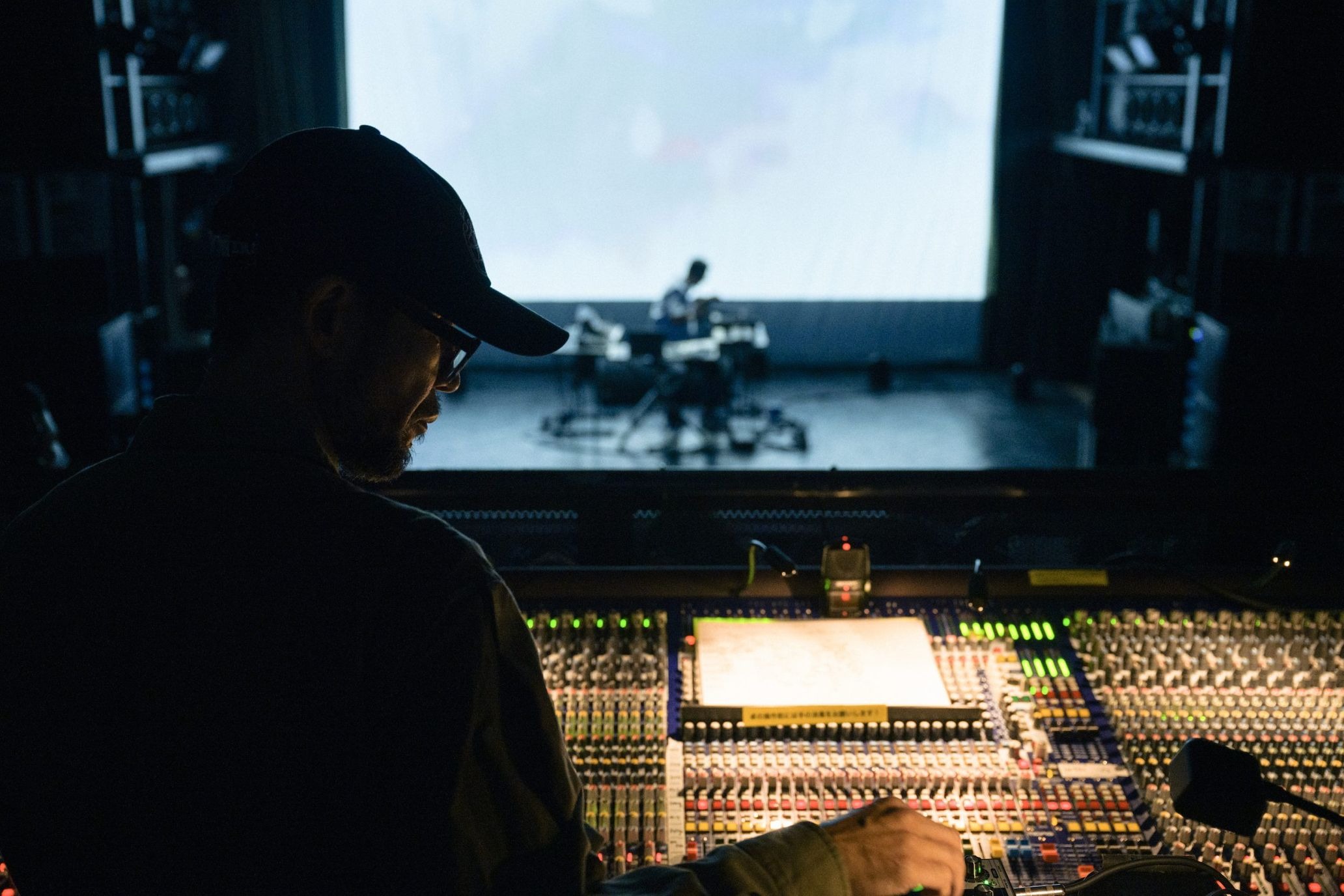 Although Mr. Uchida is the engineer for the FLYING RHYTHMS, a band that has had significant influence on peoples. As well as engineering for Yoshio Kuge, the drummer for the FLYING RHYTHMS, on his 2001 solo album. And Mr. Uchida was also responsible for its engineering and effects. At the time, Mr. Kuge was doing solo drum shows which Mr. Uchida did dub mixes for. I'll never forget how insanely cool it was. After the show, we had a wildly fun time at LOS APSON? in Koenji with Keiji Yamabe. I believe that a session the two of them developed into them forming FLYING RHYTHMS. Along with that kind of energy and Mr. Uchida's personality, I've been able to see him in action as a mixing engineer outside of the reggae genre, from LITTLE TEMPO to DRY & HEAVY, and recently with OKI DUB AINU BAND and GEZAN. It's like I finally worked up the courage to ask him to work with me (laughs).
A visual experience synchronized with A View
–– I imagine releasing a solo album was a big step in your musical career that has spanned almost thirty years.
COMPUMA: I'm grateful for everything. Although this project is a solo album, it wouldn't have been possible without the help of hacchi. It was very significant that I was able to release this album organically, which then led to a release event and a live performance last September at Shibuya WWW.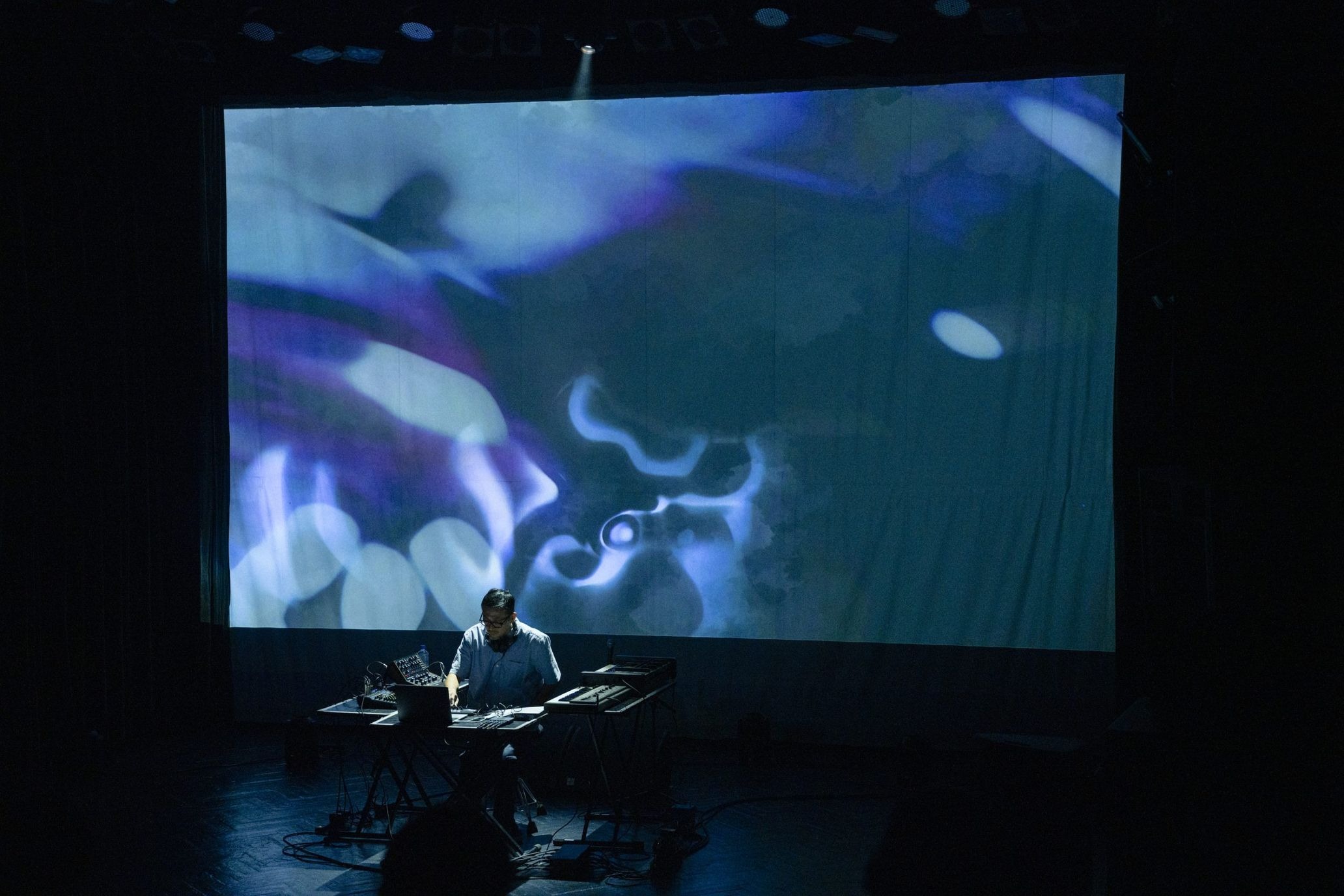 –– Along with the release of your analog record, you are also releasing a music video and a visual piece that fit the theme of "a view".
COMPUMA: Yes, I will be. It's almost been a year since the CD release of A View. The analog record will finally be released on independent label SOMETHING ABOUT, and I'll be releasing a 54-minute visual piece on DVD along with it. At last year's show at WWW, I performed a mix by deconstructing, rebuilding, and adding synthesizers to the album. I also asked Mr. Uchida to create a dub mix in real time while I was performing. For the DVD, I asked filmmaker Kiyotaka Sumiyoshi, who created the music video for the song "Vision (Flowmotion in Dub)" on the album, to create a feature-length video to accompany the live recordings.
I've known Mr. Sumiyoshi for many years. Since I'm a fan of his video works, I had worked with him while he was living in NY, on several of my music videos. I had hoped to work with him on a longer film project, so I was elated when that became a reality in this collaboration. Through this process, we achieved the holy trinity of the vision we wanted for A View, the sound and dub mix, and the video, which culminated in the completion of A VIEW MOVIE (LIVE DUB).
–– The CG images layered on top of footage of organic motifs like flowing water, water surfaces, and water droplets were memorable in the video. How did you create this visual?
COMPUPMA: I gave Mr. Sumiyoshi several images along with the sound that I wanted to portray when creating the music video for "Vision (Flowmotion In Dub)". I told him something like, "I want it to be like nothing is happening"… (laughs). It's hard to put into words, but I only gave him nuances like "the spreading of ripples like waves that come and go", "the impermanence of all things as they simply drift through space", and "the providence of nature", in other words, examples of natural phenomena where nothing happens, or the truth…? to work off of. I left everything else to him, and that visual was the outcome. He shot the footage with a high-speed camera and experimented a lot in the studio.
– Why were you so particular about the video?
COMPUMA: I personally like movies and music videos, and was also very interested in experimental animation, visual art, and visual music. I felt I wanted to incorporate those elements in my work as well. This visual work was something I prepared for last year's live performance to project onto the big screen at WWW, which used to be a movie theater. I decided to release this work in physical format so that people can experience this trippy experience in their own private space, at home, as it can be quite immersive when the music video is played with the music, in full screen on a computer.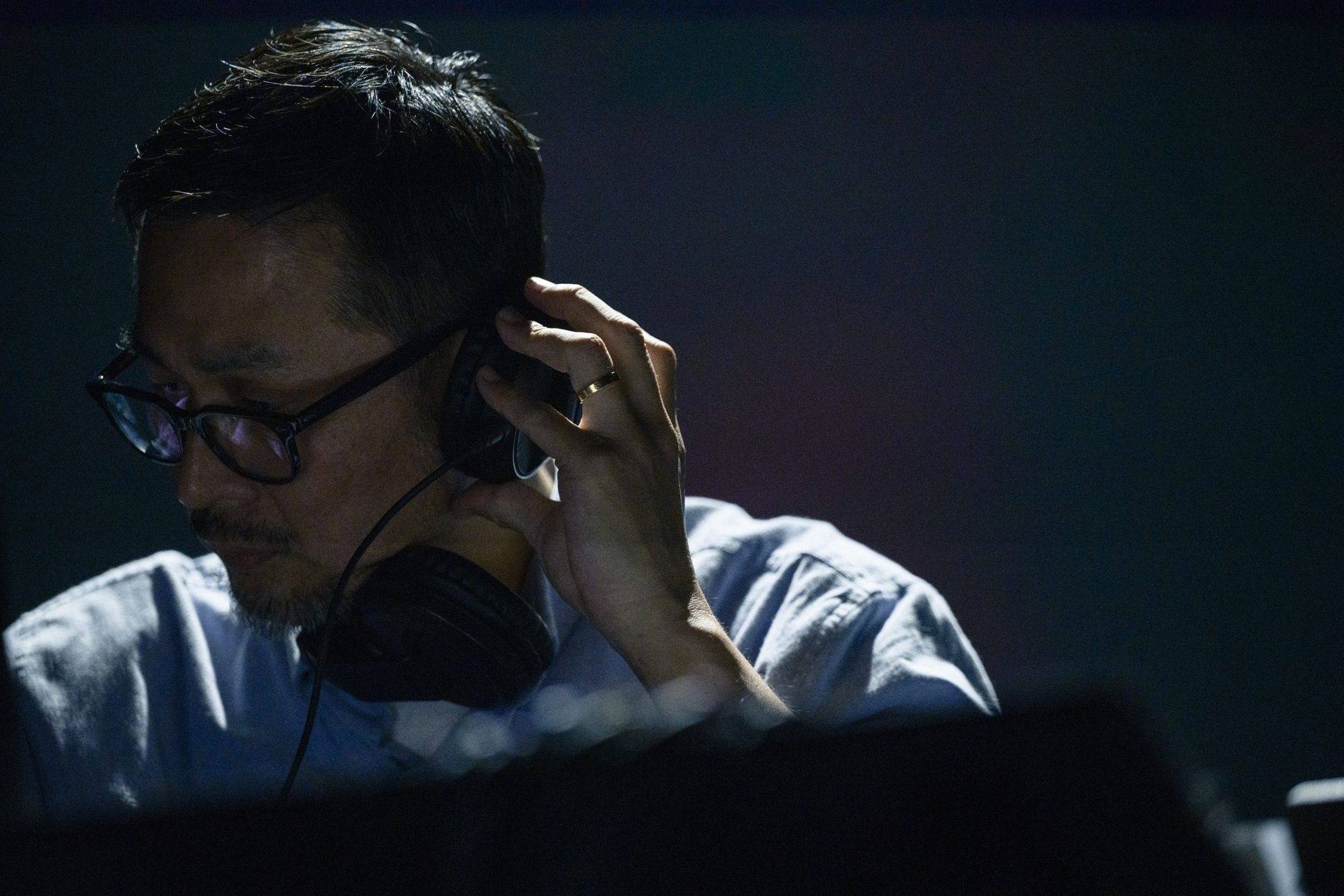 –– I feel like this release has led to you expanding the scope of your work. Is there anything you've thought about as this has developed?
COMPUMA: I collaborated with Kazufumi Kodama & Undefined this April. I would love to try to do the live performance of A View again as a three-person session, engineered by Mr. Uchida and video by Mr. Sumiyoshi. Hopefully, even if the venue provides seating or not, the performance can be realized in a spacious area with a large screen, or outdoors. I also want to aim to release a work that opens up a new landscape that could be a continuation of A View.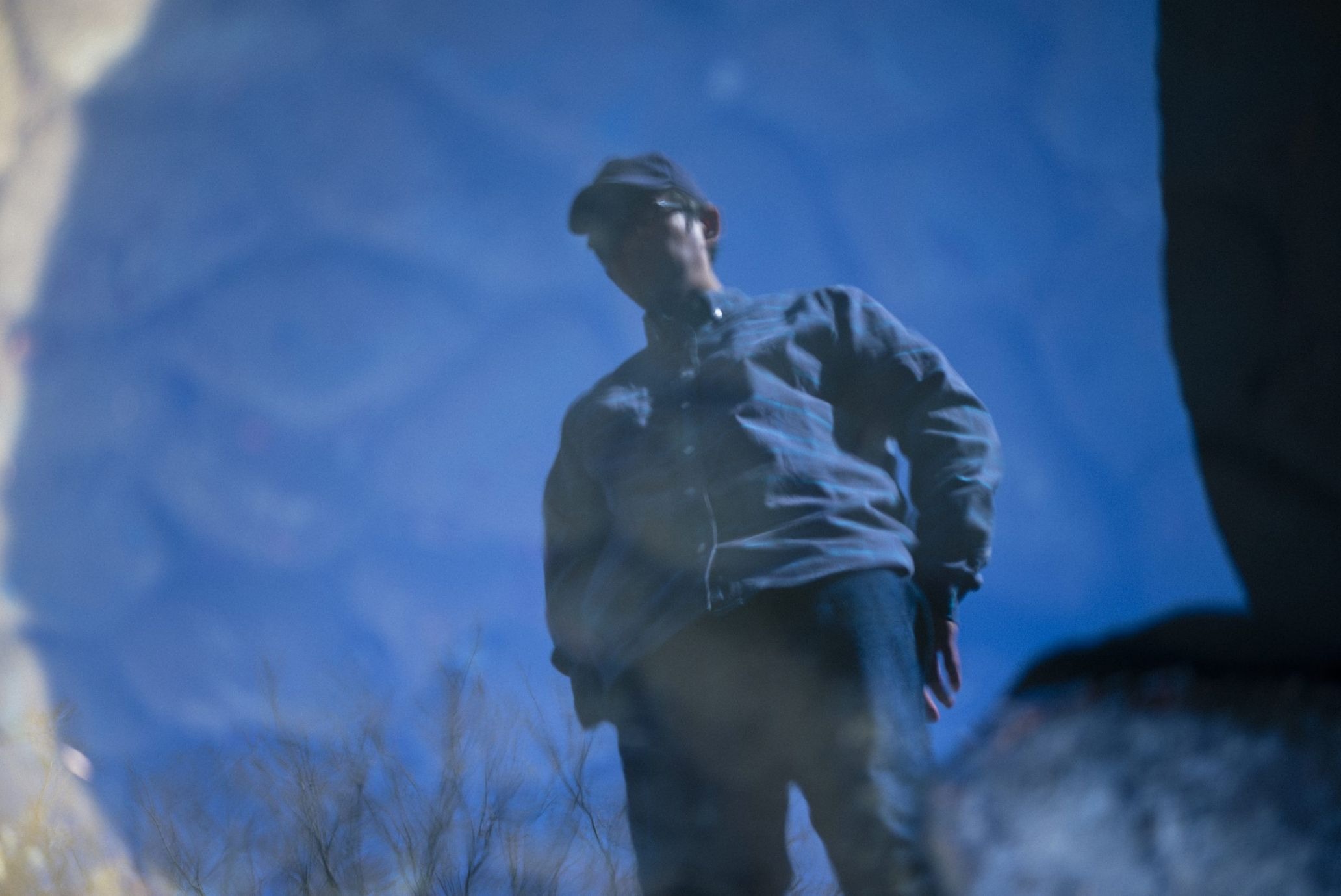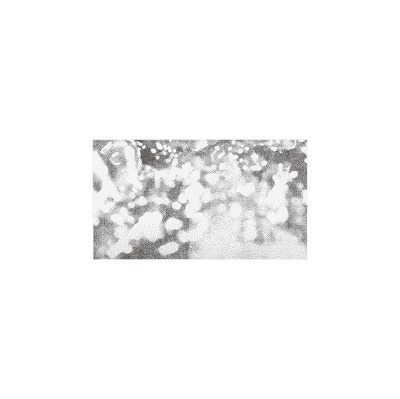 ■ A VIEW MOVIE(LIVE DUB)
DVD+download code
¥2,200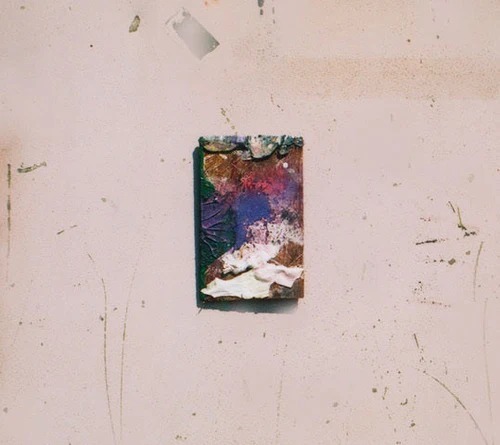 ■ A View
2 LP sets +download code
¥4,950
https://compuma.blogspot.com/

Photography Yasuhiro Ohara
Translation Mimiko Goldstein