Based in Singapore, ASPIDISTRAFLY, a male-female unit consisting of April Lee and Ricks Ang, has run the beloved music label "KITCHEN. LABEL", which represents many Japanese artists such as Meitei, haruka nakamura, and ironomi. In 2022, ASPIDISTRAFLY completed their latest and first album in ten years, Altar of Dreams, featuring Japanese artists such as SUGAI KEN, haruka nakamura, Kyo Ichinose, and ARAKI Shin, which has attracted much attention in Japan.
In the midst of the pandemic, "Landscape With A Fairy," a song from their 2012 album A Little Fable, was re-appreciated on social networking sites such as Tiktok and Instagram in the context of "cottagecore." They are also hard diggers of new age music, and have contributed an interesting DJ mix focusing on Asian ambient pop to "FOND/SOUND," a renowned blog that has played an important role in the development and deepening of the recent new age revival (rethinking and revival of new age music from a new age perspective). Many people would also remember vividly that "KITCHEN. LABEL" sent out Meitei, a Japanese ambient artist who has recently gained great popularity. In this interview, we asked them about the production process of the new album and the aesthetics of the label's management.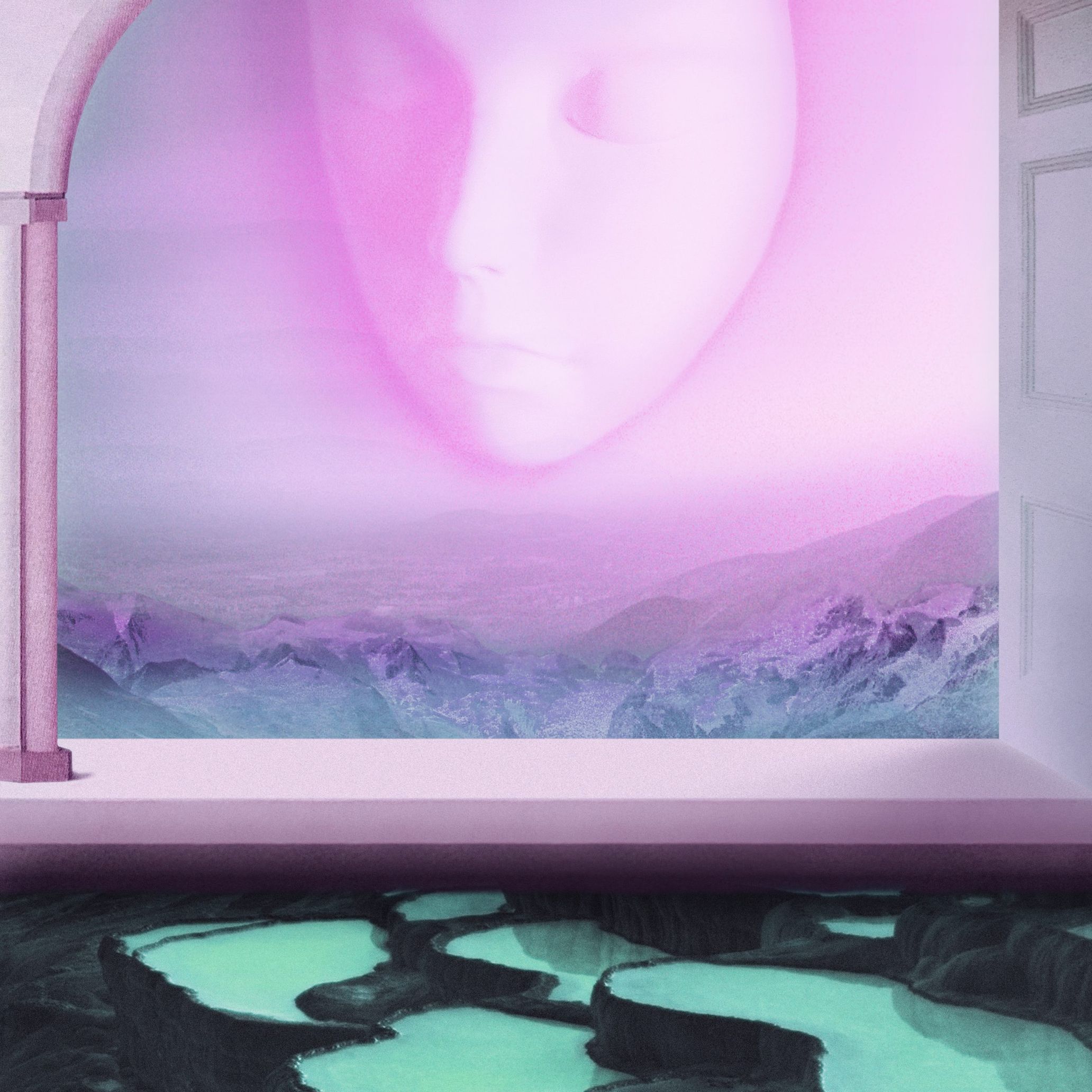 Launching KITCHEN. LABEL
––Firstly, I would like to ask you about the duo itself. Can you give us a brief history of ASPIDISTRAFLY from the beginning to today?
Ricks Ang (Ricks):April and I started making music together as ASPIDISTRAFLY back in December 2001. It was also started as a creative output for both music and artwork that we created. During that time, we made two self-released EPs and mostly played within the independent music scene in Singapore.
In 2007, we did a collaborative multi-media show in Singapore with Daito Manabe and Takayuki Fujimoto of Dumb Type. It was also the year when MySpace had its peak, and the mainstream music industry broke; our name spread to Tokyo via the internet, and eventually, we embarked on our first Japan tour. Our first show in Japan was in a small cafe called Loop-line in Tokyo, and we played with Chihei Hatakeyama and Tomoyoshi Date. Both are Japanese ambient musicians we hugely admire. Performing in Japan was a turning point in our lives because we could reach a much wider audience, and we got in touch with many like-minded artists. Since then, the only way was up. With each new contact we made, our music would be spread to more people.
This was how we met our artist friends, the organizers who booked our shows and our amazing Japanese distributor, Inpartmaint Inc. They are the very people who have believed in us since the beginning. I was also very keen to find a place for our sound and develop a distinctive label and visual identity under KITCHEN. LABEL. I saw an opportunity, so I decided to start the label in 2008.
With this, we spent much time during our formative years shuttling between Singapore and Tokyo. From then on, we continued to remain active in Japan, where we released our first two full-length albums, i hold a wish for you in 2008 and A Little Fable in 2011.
––You released your latest album, Altar of Dreams, a decade after your sophomore album, A Little Fable. It's been close to three months since this monumental release. You've said how you made something you're proud of and that you were shaking with excitement even on the release date. How have people reacted and responded to Altar of Dreams?
Ricks:We have always played ourselves under the radar, so I'm touched that our past albums like A Little Fable are still gaining new listeners after all these ten years. We received messages from our listeners who have been waiting for this new album and how it was worth the wait eventually. This far outweighs anything to us; we're incredibly thankful as our audience is one of the most loyal. We were also quite surprised to have received an Instagram DM from Devendra Banhart giving his thumbs-up for the album!
––Are there any specific steps you have upon producing music and envisioning how it's going to sound?
April Lee (April): Each album starts off with a vision or an imagery, and usually it serves as the starting point so that the entire story can unfold. Songcraft probably takes up the most attention from us as we tend to be perfectionists, while the instrumental collages are a creative space where we work freely. Here's a trivia, we've never actually written a song while physically together, although we're always physically in close proximity.
We enjoy the creation process alone, so we like to pass unfinished work to each other and that usually yields interesting results. One example was Quintessence where it was originally a guitar loop by Ricks, which inspired me to re-arrange and build added textures, synths, lyrics and melody.
––In an interview with FOND/SOUND, you said "It is important to look back to our roots and renew, rediscover, and rejuvenate them." I feel like this album, and your music in general, conjures up a strange landscape, vision, and magical motif woven from dissolved, old (lost/empty) fragments of memory.
You named artists like Serge Lutens and Dora Maar and selected 80s Japanese and Asian ambient pop and Béla Bartók for your FOND/SOUND mix. What role did music and the arts from the past have in producing the album?
April: It is said that people are usually inclined towards either the "past" or the "future". While both are equally important – as the "past" provides context for the present, and anticipating the "future" helps us to prepare for it – I think I might be especially inclined to the former. The past is sort of like a rabbit hole for me. When the present becomes mundane I tend to dig deep into it and I even feel a sense of satisfaction when unearthing new inspiration from the past. It is my favourite activity to spend hours digging through archives at the library, at record stores or antique stores. This is probably how I discovered artists like Serge Lutens and Dora Maar. Apart from that, the nostalgia factor plays a part.
Especially, Singapore is a city of constant renewal, where places of which people have fond memories no longer exist. For example, my grandparents' home where I grew up does not exist anymore. I still have recurring dreams about being there.
––Do you have any noteworthy recent musical and artistic influences?
April:Recently I've been rediscovering old Japanese stories – there is one called Iguana Girl(イグアナの娘), which led me to procuring both the original manga (book) and a VHS tape of the drama adaptation. There is also a film called REX Kyōryū Monogatari (REX 恐竜物語), and both have common themes of the emotional interactions, the perception and the transformation between humans and creatures, which I found greatly fascinating and intriguing.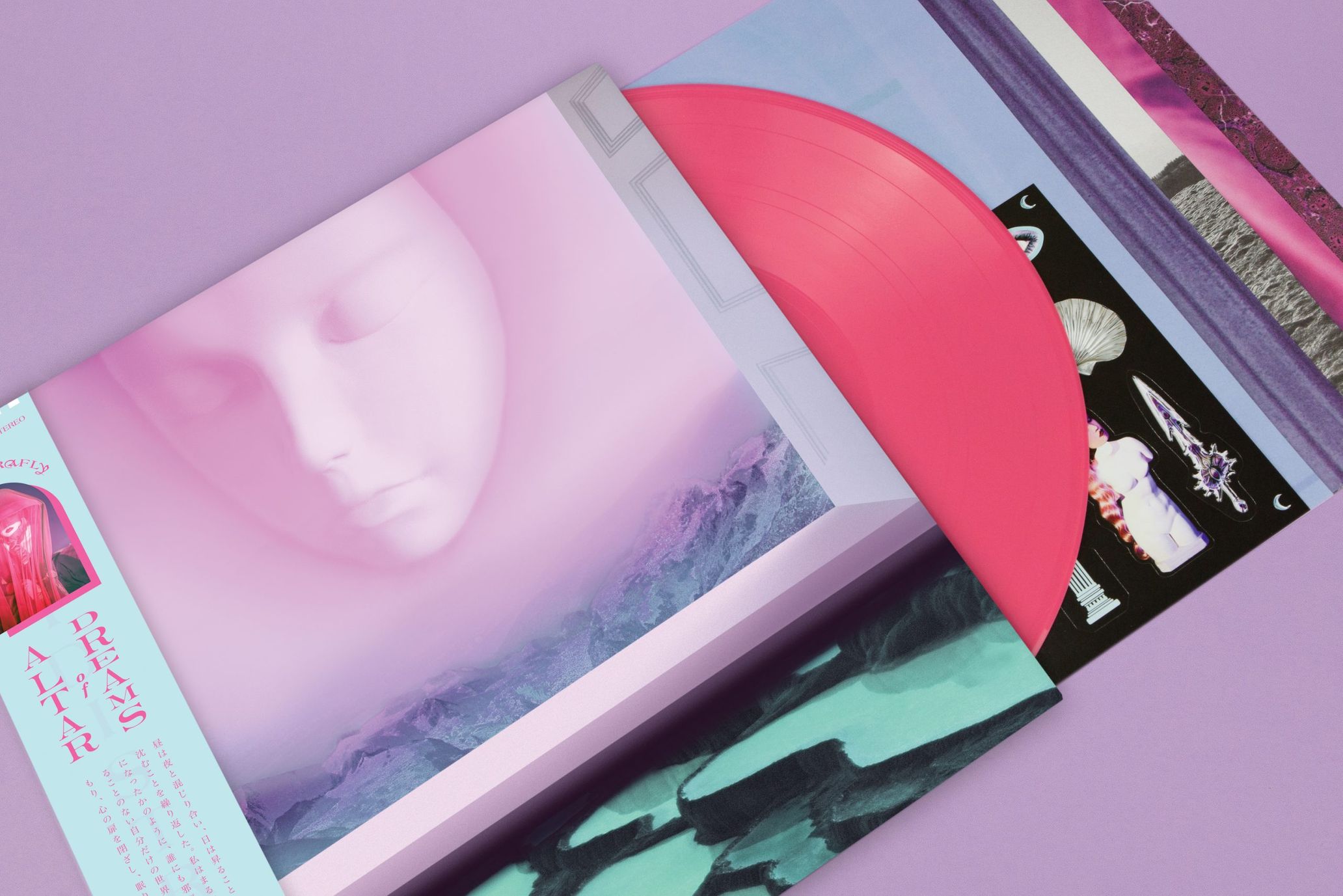 The intention and background of the shift in style as seen in Altar of Dreams
––Your past works have an idyllic British folk vibe, strongly reminiscent of the likes of Vashti Bunyan, and a lo-fi, DIY sound in the vein of electronica and folktronica, but there's a slight decrease of these qualities on your latest album. Your sound is more spectacular than ever before, and it's changed into a futuristic, hi-fi soundscape in which the songs have a defined skeleton and contour, so to speak. I can see you're also tackling cutting-edge R&B and pop music. Rather than giving off a singer-songwriter vibe, I strongly feel you have a diva vibe now. It's as if you went from making music by incorporating fantastical images into your life to suddenly crossing over to the other side. What's the intention behind this significant change in style?
April:I think I perceive myself as an unpredictable and multi-faceted creature who does not want to be in a box. While ASPIDISTRAFLY has a consistent, iconic sound that listeners can recognize, we have no interest in replicating what we've already done. As an artist my personal goal is to keep evolving, and I want to surprise and delight listeners with something new in my next work. The possibilities in music are limitless, and this motivates me to discover beyond my present knowledge. ASPIDISTRAFLY is a musical extension of my identity, so it is always up to date with my current influences and experiences.
––April, in an interview with NME, you said, "My role as a songwriter is purely that of a dreamer imagining." What lingering impression did lucid dreaming, one of the album's inspirations, have on you? Out of the songs you sang on the album, the lyrics of "Altar of Dreams," which you made from your experiences with lucid dreaming, show the surge of emotions the most intricately.
It makes the listener feel a deep sense of sorrow. What's behind the title, Altar of Dreams?
April: When I was making the album, I was going through a difficult time in my life, where I sought respite from being unconscious to ease the pain. My room was like a cave and my bed was like a cocoon, where I did a lot of lucid dreaming. The safeness and security of this cocoon felt like an altar, where if I laid there, I could enter a portal of dreams to escape reality.
As a child I always had the ability to lucid dream, and for better or worse, I could always remember what I had seen or experienced in the dream. The track Altar Of Dreams was written, waking up suddenly from an intense dream where I was at peace and in darkness at first, but eventually swallowed in a black, murky whirlpool, losing control of myself.
In the dream, the environment was quiet but my emotions were heightened, thus the musical arrangement of this song was kept deliberately quiet apart from unpredictable tempo shifts between verses and choruses.
––Much like how lucid dreaming inspires you, what influence did Sayoko Yamaguchi have on you?
April: Sayoko Yamaguchi's modelling work in early Shiseido CMs had struck me deeply, from the first time I saw them. They were more surrealist films than product advertising, and they ended up as inspiration when I was producing the music video for Companion To Owls.

Beauty and fashion, in general, have a strong influence on me, and I enjoy tracking down advertorials and advertising campaigns from the past to present. I can say that I've never seen anything quite like the Shiseido REVITAL or INOUI commercials from the 70s-80s, many of which star Sayoko Yamaguchi and were directed by Serge Lutens.
These product lines were eventually discontinued by Shiseido, but I have hazy memories of my childhood where I accompanied my mother to the ISETAN department store in Singapore to buy them. The design of the packaging for the creams and powders were also exquisite, and I have collected some of these antiques from an online Japanese auction website.

To elaborate further on Sayoko Yamaguchi – I'm often drawn to female muses who have a strong and persistent conviction in conveying the artistic message or aesthetic that they believe in.
––Each of the four songs on the album that you sing on could be seen as distinct, short poems or a succession of lyrical universes. I feel like the words that appear (for infinity) in these songs, such as "repetition," "time," "forever," "wind," "silent," "night," and "darkness," are keywords for this album as well as your artistry in general. What's the meaning behind these words? Further, is there a reason why the four songs are between instrumentals or interludes without discernible lyrics?
April: We often create an album as a listening journey, alternating between "poetry" and "prose". If you watch a film with just sound and no visuals, you'd hear scenes with dialogue, and then scenes that are environmental or silent. I think that was what we were trying to create, and this has been a ASPIDISTRAFLY tradition right from the beginning with our first demo EP, and that has never changed. Apart from songcraft, making instrumental sound collages is actually a great enjoyment for me. This creative space comes with total liberation. I like collecting all sorts of found sounds, which I have been accumulating since having access to a PC in the 90s.
Being a very curious person, I remember exploring early visual tools like MS Paint or Paint Shop Pro, and subsequently I realised I could also create sound assemblages by applying the same visual techniques and principles to audio, by treating each layer to form a complete picture.
Gaussian blurring was just like reverb, while colour inverting was reversing a track, and so on. Early VST plugins like Super Destroy FX and Expert Sleepers piqued my interest even further and became my toolbox for creativity and experimentation.
––Both of you capture your background and identity in the eighth song, "Silk and Satins." It's an experimental sound collage featuring Sugai Ken in which you sample horror dramas broadcasted by Mediacorp, a local Singaporean broadcasting station you were drawn to as children. At the beginning of the song, it sounds like someone is running up the stairs in the dark, which then fades into the background. Right after, a phone rings repeatedly, and the soundscape shifts to a melancholic yet unsettling one. What's the intention behind making this song lead into the heavenly closing song "Quintessence," which has lyrics reminiscent of a trance-like state.
April:Silk and Satins conveys a mysterious theme of "deterioration caused by the unknown", while Quintessence is about "restoration and the atmosphere's elements". These themes are the complete opposite of each other. When crafting the flow of an album, we are always intentional about creating elements of surprise and contrast between tracks, for listeners to curiously wonder.
す。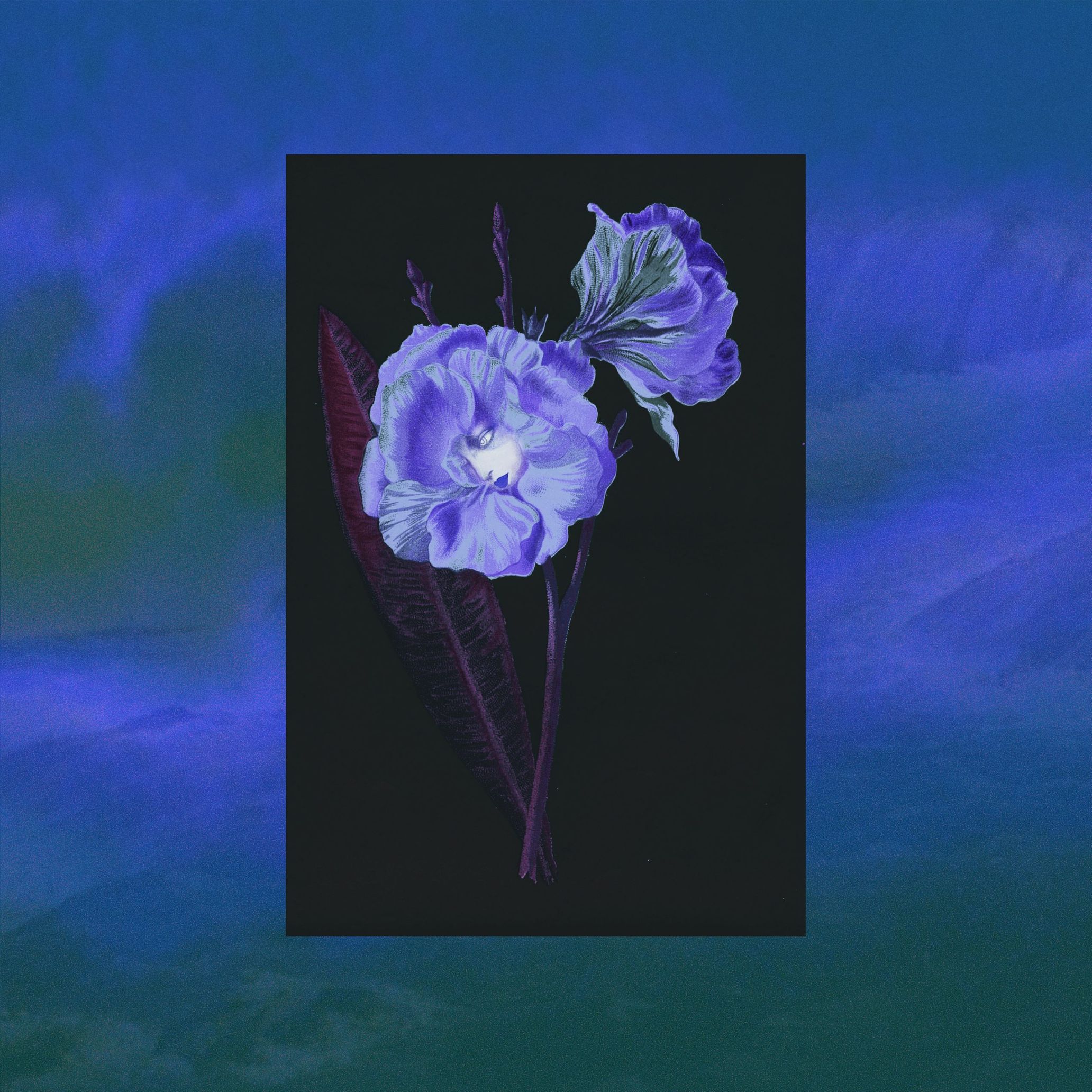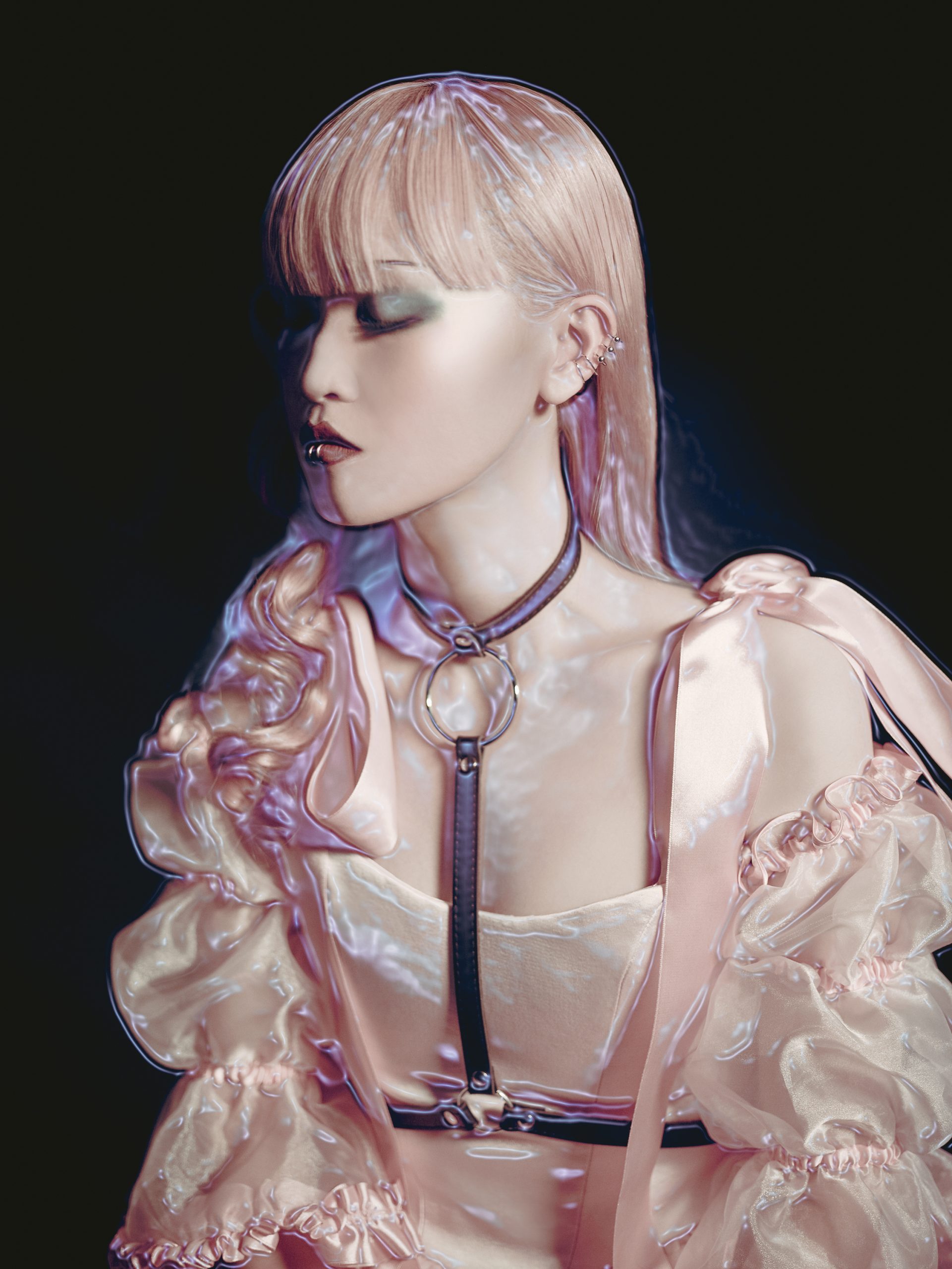 ASPIDISTRAFLY
A Singapore-based male-female unit consisting of April Lee and Rick Ang, the two run "KITCHEN. LABEL", a popular music label known for its releases of high-quality sound by Japanese artists such as haruka nakamura, ironomi, and FJORDNE, and its special packages with sophisticated and beautiful artwork.
Edit Ryo Todoriki