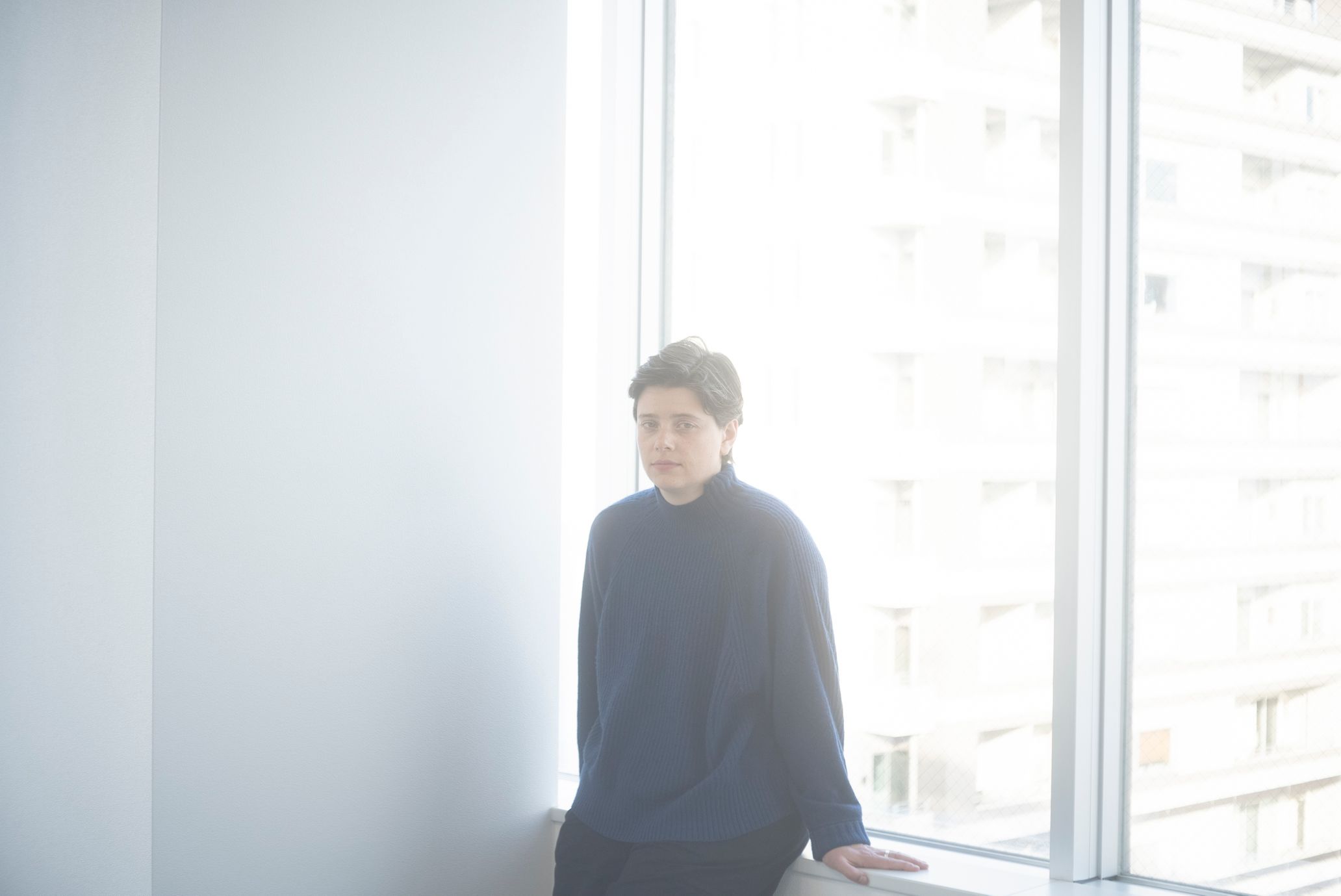 Charlotte Wells
Charlotte Wells was born in 1987 in Scotland and is a filmmaker based in New York. Wells graduated with a Bachelor of Arts in Classics from King's College London and then a Master of Arts from Oxford University. After, she worked in finance and ran an agency for people working in film with a friend in London. She then earned a Master of Fine Arts and a Master of Business Administration at the Tisch School of the Arts. She was supported by the BAFTA New York Media Studies Scholarship Program while in school and wrote and directed three short films. In 2018, she was named one of Filmmaker's 25 New Faces of Independent Film, and in 2020, she became a fellow at the 2020 Sundance Institute Screenwriters and Directors Labs. Aftersun (2022) is Wells' first feature-length film.  
The blazing hot sunshine of summer. The waft of chlorine from the pool. The feel of sunscreen. 11-year-old Sophie (Frankie Corio) goes on summer vacation to a Turkish resort with her father, Calum (Paul Mescal), who lives apart. The two spend happy, precious moments with each other, sometimes conversing awkwardly with a camcorder in one hand. 
The above makes it sound like Aftersun is a heartwarming story about family, but it takes an unexpected turn as the film progresses. The film, which won over 70 awards at film festivals worldwide and was named the best film of 2022 by numerous influential platforms, portrays an adult coping with his mental health and people reconnecting to one another through memories and imagination.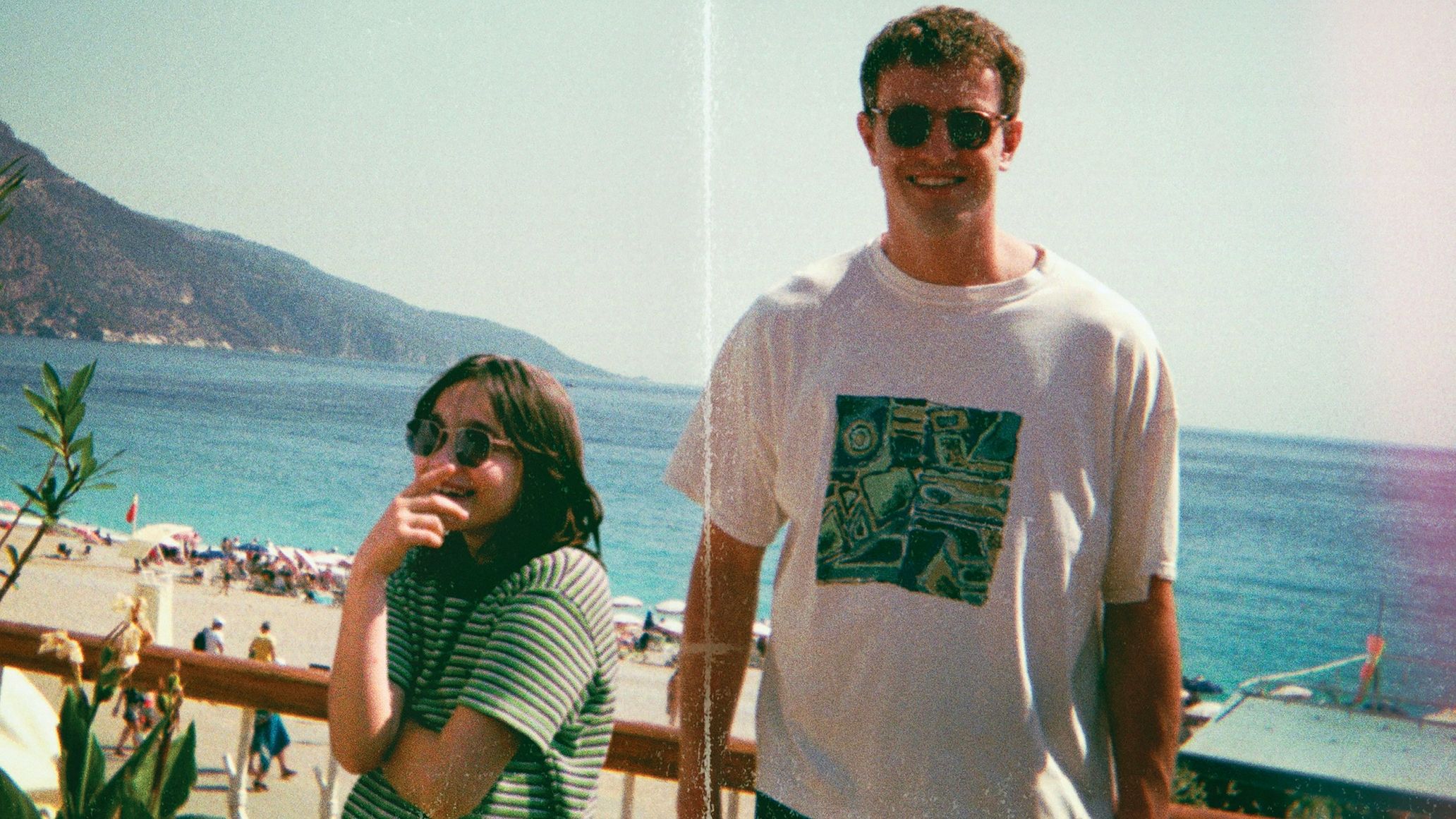 The film's director is Charlotte Wells, who hails from Scotland, and this is her first feature-length film. We spoke to her about Aftersun, which was informed by her own experiences but is ultimately completely fictional.
*This interview includes details related to the plot of the film.
On choosing a camcorder as a medium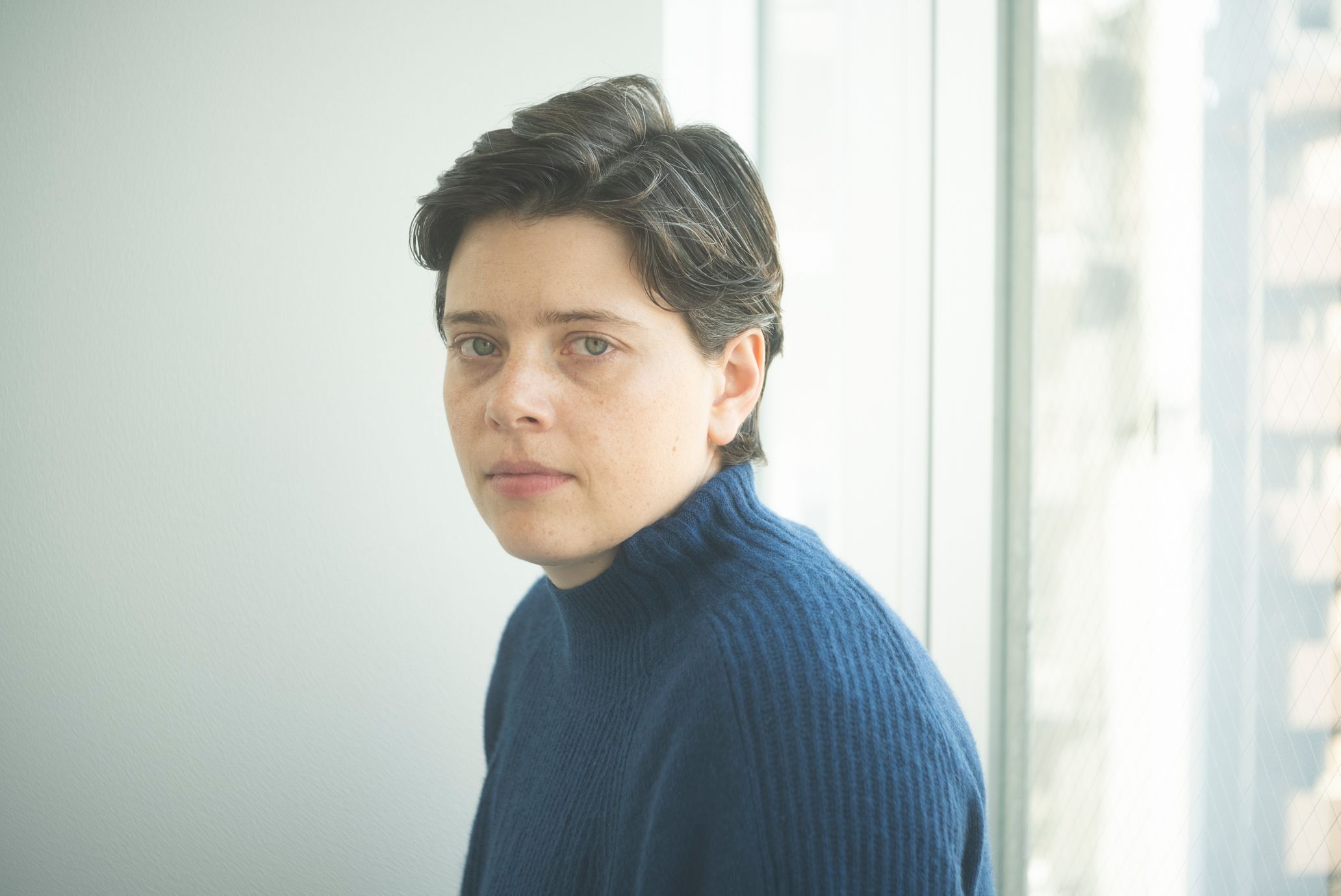 —Between the first draft of the script and the completed film, what was the biggest change you made?
Charlotte Wells: I removed a lot of characters. By focusing on the story of Sophie and Calum, I got rid of the conflict between them. There was more friction between them in the first draft. When I got feedback on that script, people asked me to push the [source] of their friction further, and I realized that wasn't what I wanted to do. I didn't want to make it about two people at odds with each other. I wanted the conflict to come from within themselves and their time apart, but I wanted them to have a positive experience for their time together.
—The beauty of this film is how as an adult, Sophie looks back on the home video footage and comes face to face with her father, who's no longer there. Plus, the father is barely in the videos.
Wells: I think you're the first person to notice that, so thank you. That was the intention. In the birthday scene where Sophie points the camera at her father, I directed Paul (who plays Calum) to avoid the camera, which is why he dances from side to side.
The camera was a record he had for himself that Sophie now has. The footage is the only point of view of Calum that Sophie and we have. Through the camera, we have his only direct point of view during their holiday in Turkey.
—You spoke in a different interview that there aren't any videotapes of your father left and that you only have one photo of him. Why was a camcorder the medium of your choice despite that fact?
Wells: One of the reasons is because it offered an interesting effect on the film in terms of perspective. There's one home video taken at home that I remember strongly. My aunt tells my grandmother that the camera's not on, but it is, and she points it at my grandmother during dinnertime. And behind her, above the table on the wall, is a picture of me looking straight down the lens. It was a surreal experience, seeing my younger self looking back at my current self on the couch. There was something about holding my own gaze, even though I wasn't there. It definitely informed the end of the film, where Sophie holds her gaze. But Calum's hands took the video. It's like he's an invisible person between the two Sophies.
—Sophie "communicates" with her father while looking back at his gaze captured in the camera.
Wells: I received one tape from a relative once this project was conceived. The tape is a series of still images. As the video goes on, you see my dad, his friend, and I playing chess around a table, but you can only see us from the neck down. Our faces aren't in the frame. I stared at this tape and filled in the space around this static frame. I remembered the apartment and things I didn't know. The stimulus of the tape brought things far from the back of my mind to the front. It got me thinking of the nature of records, searching beyond what is there, and filling in the gaps.
For Sophie, the tapes are anchor points for her to remember memories. The things she sees in the tapes are a combination of things remembered and imagined.
—Have you ever thought editing a film is like trying to make a memory stick in your mind?
Wells: You create meaning by putting images next to each other. That's the process of editing. In that sense, the process of memory is the same. But memories remain more fluid. They never set; they're constantly adjusting and molding themselves when they need and want to. But it's all about searching for meaning.
I feel like most people's memories are based on images, which is why film is a great medium for works about memory.
The challenge of depicting a young and good father
—I feel like it's rare to see young, good fathers like Calum in films. Why did you decide to show a character like that?
Wells: Fathers in films are often portrayed as deadbeat or absent. He's absent from her life because they don't live together, but that doesn't make him emotionally absent. That was my experience with my dad, but that sort of father-daughter relationship isn't represented onscreen often. It was also important to cast someone who looked young enough to be mistaken for Sophie's brother.
The driving force behind the film was my desire to represent that kind of father. At the same time, it presented challenges because people are accustomed to seeing the deadbeat dad onscreen, and that's what they want to see. If they want to, they'll overlook the character's every positive action in favor of arriving at that interpretation. I occasionally see Aftersun being described as a story of an estranged father and daughter. I don't know what more I could've done to convince them otherwise. Perhaps there's no winning for people who want to see a positive depiction of fathers.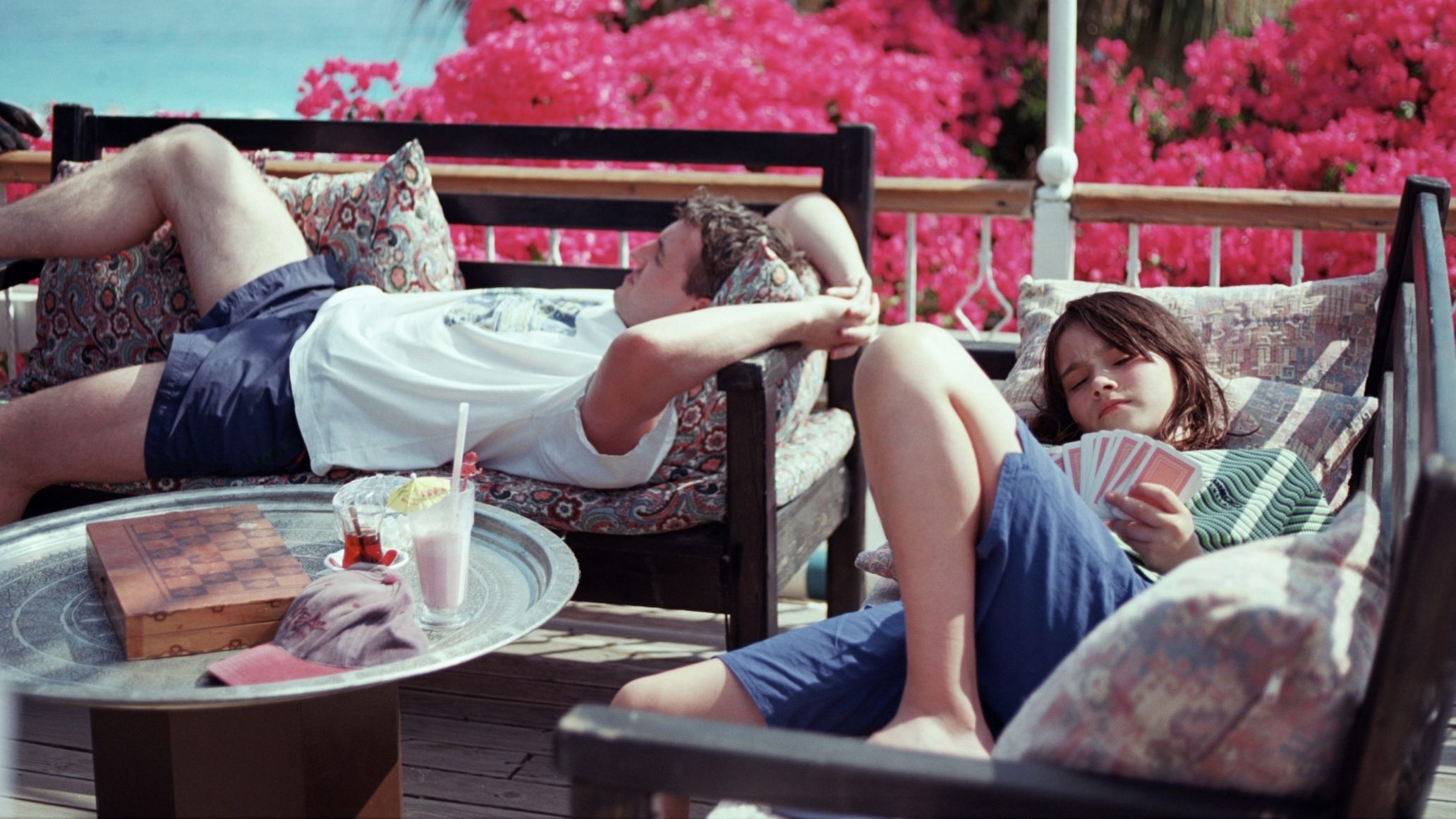 —Calum struggles with his mental health; he uses tai chi and raving to cope. How did you land on these particular physical activities?
Wells: Tai chi and raving show different parts of Calum. Raving and dancing are associated with his time away from Sophie. I think with tai chi and meditation, he's trying to find a healthier inner peace. He wants Sophie to see that version of himself because he's aspiring to be a better version of himself.
My father and his brothers used to do tai chi (laughs). It wasn't popular in Scotland then, so I think it was unusual. But yes, tai chi and raving are coping mechanisms for different sides of Calum.
—The rave scene plays a vital role in the film. Do you go clubbing or dancing regularly?
Wells: Yes and no. I only go dancing with a certain amount of alcohol in my bloodstream. I can't be certain I could find the dance floor (laughs). Dancing is fun, but dropping my self-consciousness around it is hard. I envy that as a form of release.
I watched a lot of UK rave footage from the 90s on YouTube. It's a very specific time. It had great freedom, expression, and community, but I also saw another side of that; people on drugs with desperate facial expressions. It seemed like there were people trapped within it. What at first was a place of liberation could become a place of inescapability.
The rave footage determined the direction and power dynamics of the film. At the end of the film, Sophie gets closer to a white, death mask-like face. It looks like a place of comfort and solace from a distance, but as you get closer, you see the face of desperation. That's what I wanted the rave scene to express.
—I see. That's why Calum has a stern look on his face.
Wells: There's a parallel between the hotel and the rave. Calum tries to coax Sophie onto the dance floor, but she dismisses him. But as an adult, she constantly wishes to return to that moment. Sophie wishes to engage with him again in that space. But as an adult, she sees something she didn't expect there as a child.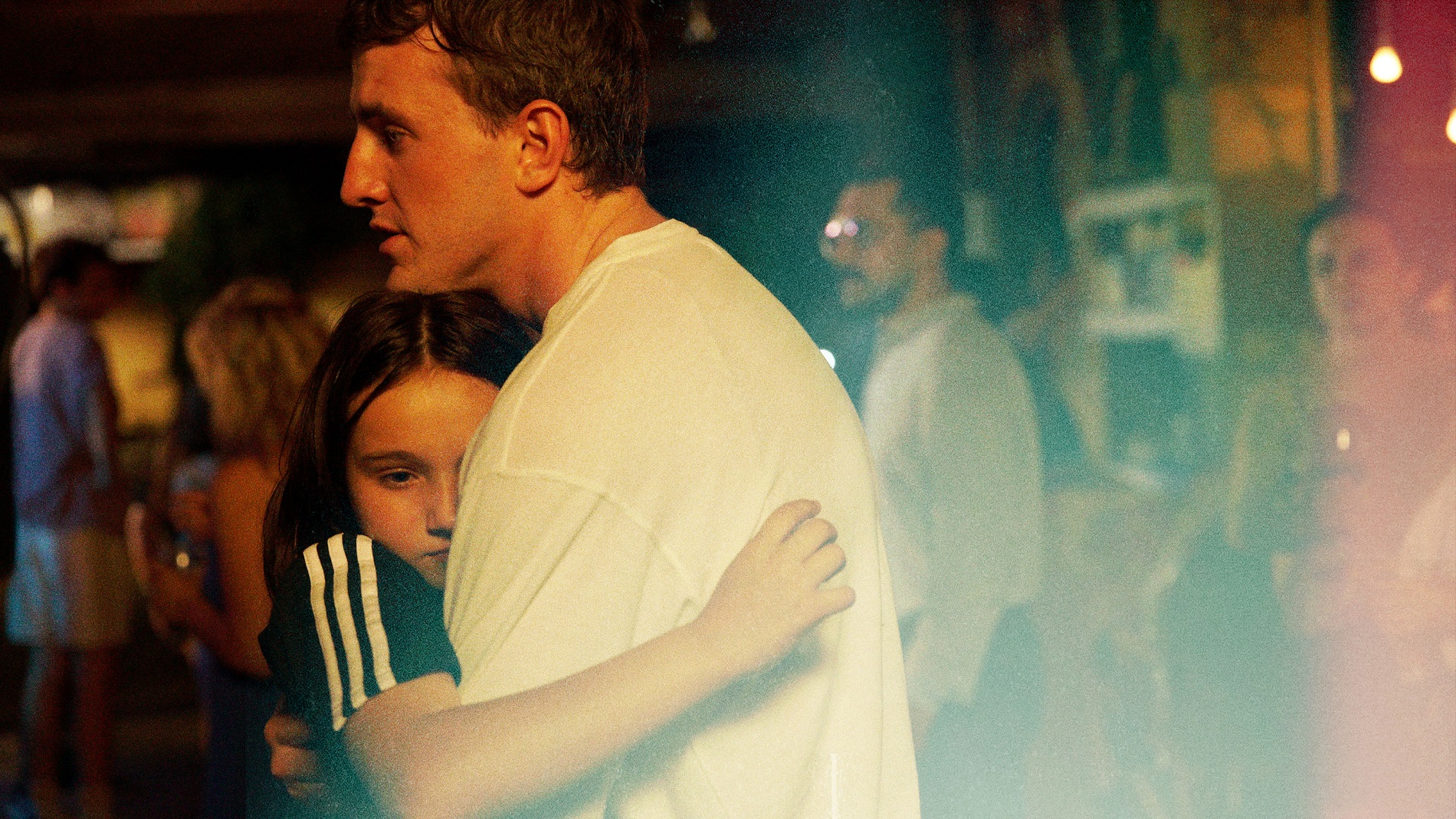 Editing this film was more nerve-wracking than ever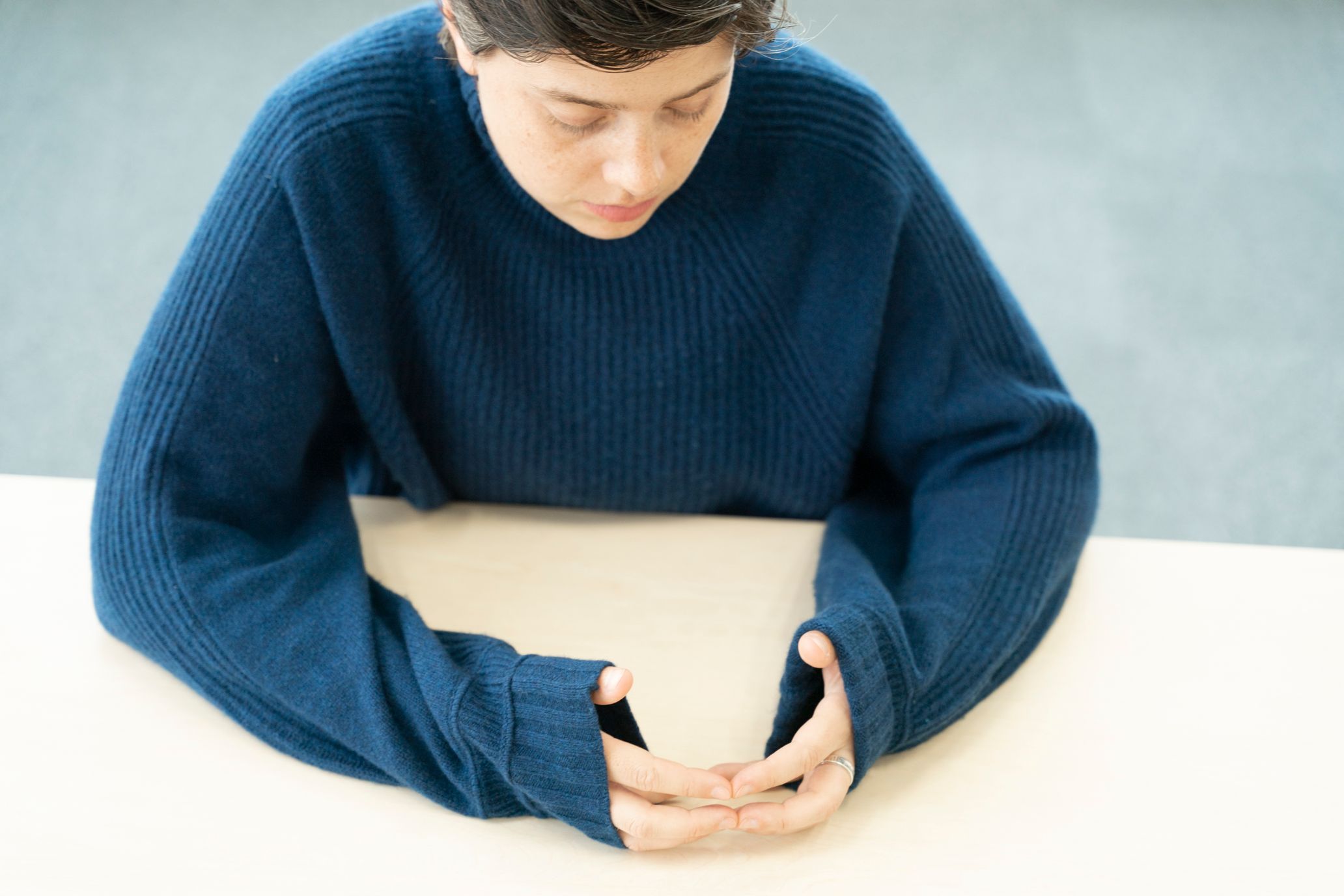 —I want to know about your cultural experiences. What sort of films and music did you grow up consuming?
Wells: I had an unlimited pass for the movies, so it was like I lived in the cinema during my early teens. But they showed a lot of mainstream American and British movies. I started watching independent films after attending film festivals at around 17 or 18. I went to film school and started watching the kind of films I do now.
I listened to a lot of music that led to pop-punk of the early 2000s in my teens; a lot of it is in the film. After that, I listened to slightly heavier rock. In my 20s, I became interested in electronic music. Music and films have played a big role in my life.
—In another interview, you referenced the short story writer Muriel Spark. Do you like reading?
Wells: When did I mention her (laughs)? It's interesting; I was thinking about her again recently. I probably mentioned Muriel Spark's book because I believe the best books shouldn't be adapted into films. They're written in the form of a novel. I'm interested in the idea of using a medium to the fullest. If a work does that well, I don't think it should be adapted.
But I also sometimes read while thinking about adaptation. Short-form stories are better suited for films because they're about the tone and provide space to build a world.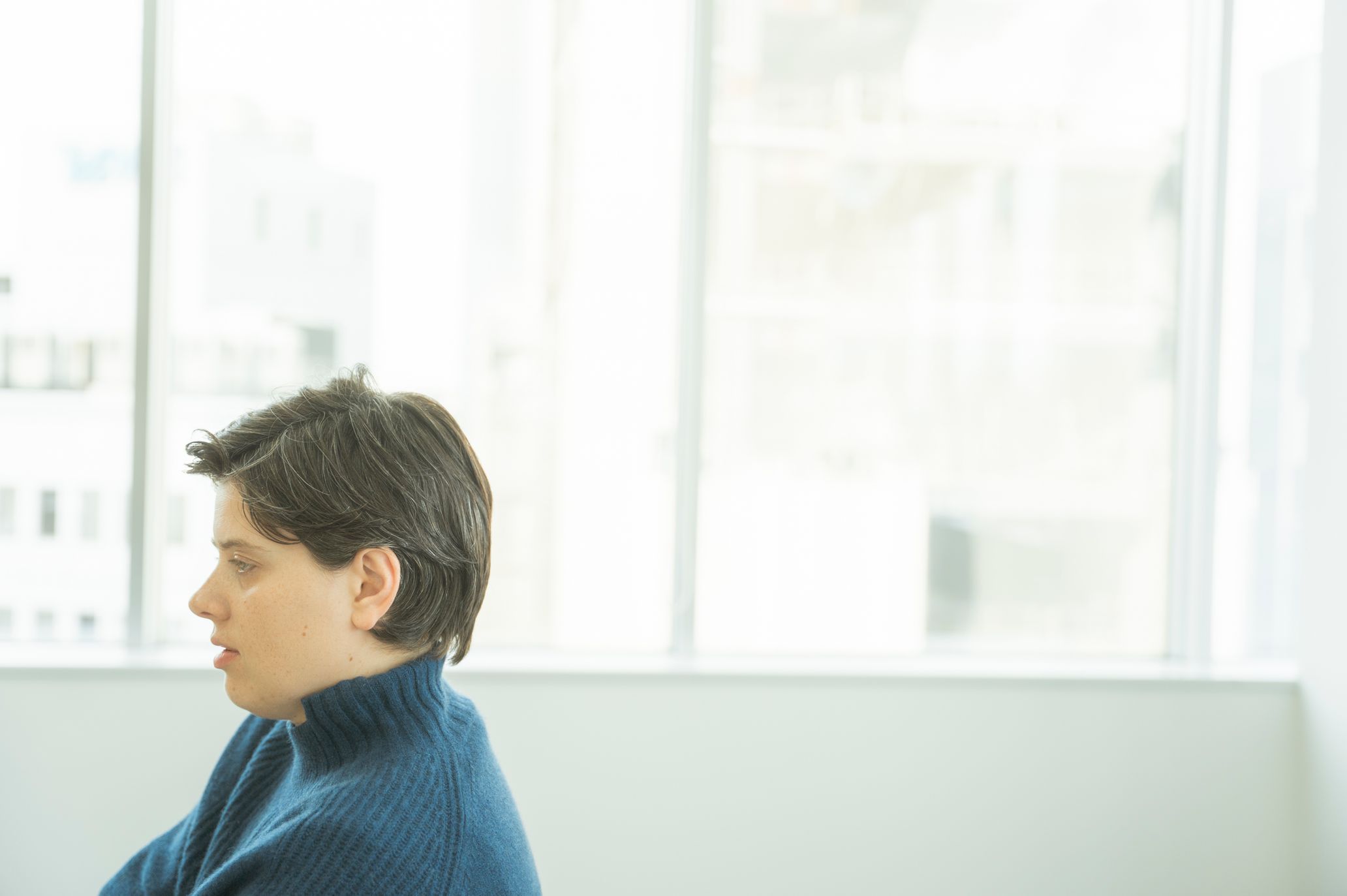 —Do you have other writers you like?
Wells: Patricia Highsmith, Eileen Myles. I read a lot of poetry and classics because I studied classics as an undergraduate. The translation of The Odyssey by Emily Wilson, for instance. I have a diverse range of books on my bookshelf.
—You've shot three short films in the past, but this is your first feature-length film. What was the most challenging part of shooting a feature-length film?
Wells: Editing. It took about seven months to edit after the intensity of the shooting. It was a very long process that required stamina and was different from editing a short film. Small changes would have profound impacts on people's perception of the film, so it was hard to edit, more than usual. There were ten times more people when we shot it, but that didn't feel different from shooting a short film.
—Which do you like better: shooting or editing?
Wells: They're both hell (laughs). But I like shooting with the crew. I like to be alone, but shooting this film was special because we were isolated due to covid. I used to do editing for a living until this film, so I enjoy it. Blair McClendon, the editor, and I went to the same film school, so I can put my trust in him. But editing this film was hard, so there was probably more joy in shooting.
Translation Lena Grace Suda
Photography Yuri Manabe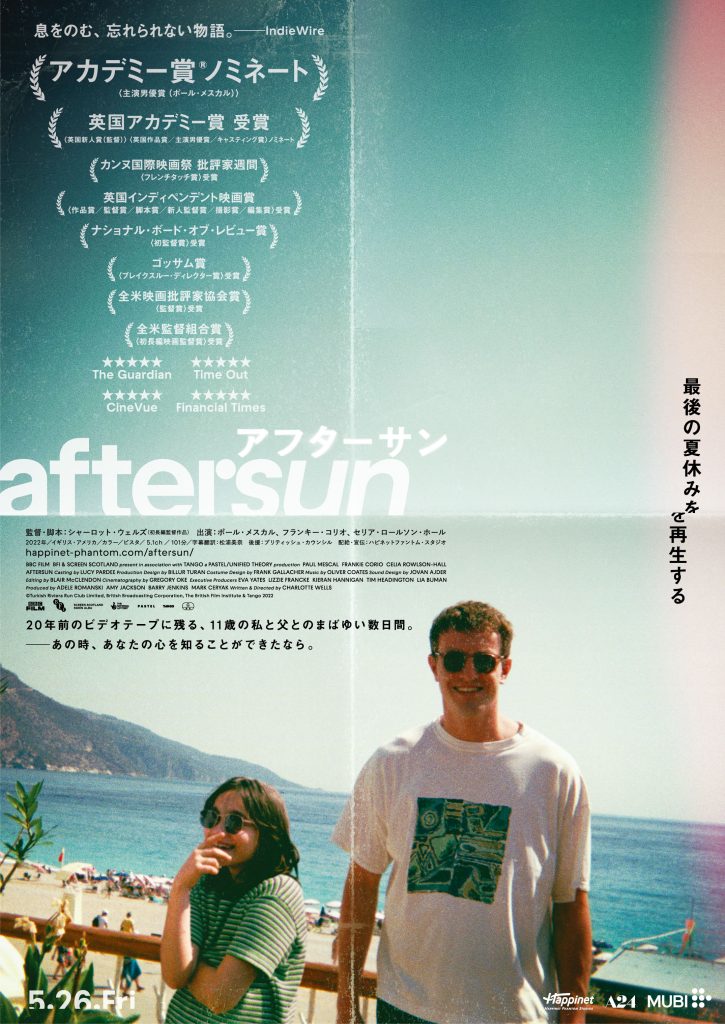 Aftersun
Out in theaters nationwide on May 26th, including Human Trust Cinema Yurakucho and Shinjuku Piccadilly Cinema
Written and directed by: Charlotte Wells
Cast: Paul Mescal, Frankie Corio, Celia Rowlson-Hall
Cinematography by: Gregory Oke
2022/England・USA/In color/Vista/5.1 ch/101 minutes
Distributed by: Happinet Phantom Studios
© Turkish Riviera Run Club Limited, British Broadcasting Corporation, The British Film Institute & Tango 2022
http://happinet-phantom.com/aftersun/