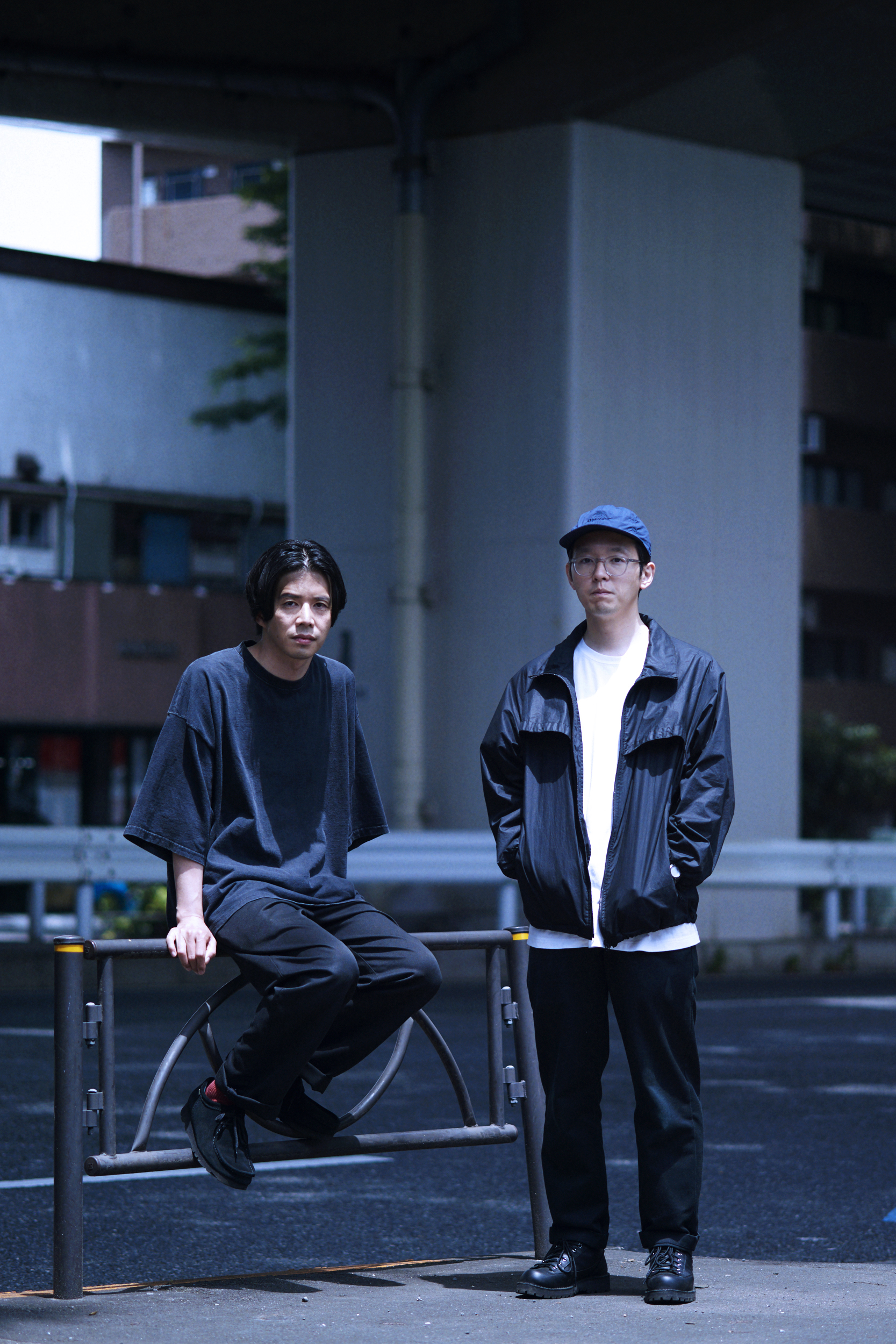 The new album e o presents a new phase of cero. It is a serene yet tension-filled album, filled with ambient and post-classical sounds, which is a departure from Obscure Ride (2015) and POLY LIFE MULTI SOUL (2018, referred to as PLMS hereafter), which explored the world of rhythm and groove.
With the three members' solo activities and single releases, as well as their constant live performances, the five-year blank period did not make us feel the band was stagnant. Listening to e o, however, one is surprised to find that the band has evolved more than listeners expected over the past five years and is reminded once again of the thickness of time that passed.
The physical pleasures the band had created with its supporting members have been transformed into layers of sound that seem to present the persistence of time itself. We spoke with members Shohei Takagi and Yu Arauchi about the production process, which involved rethinking the work style and redefining "cero's character" while returning to its roots.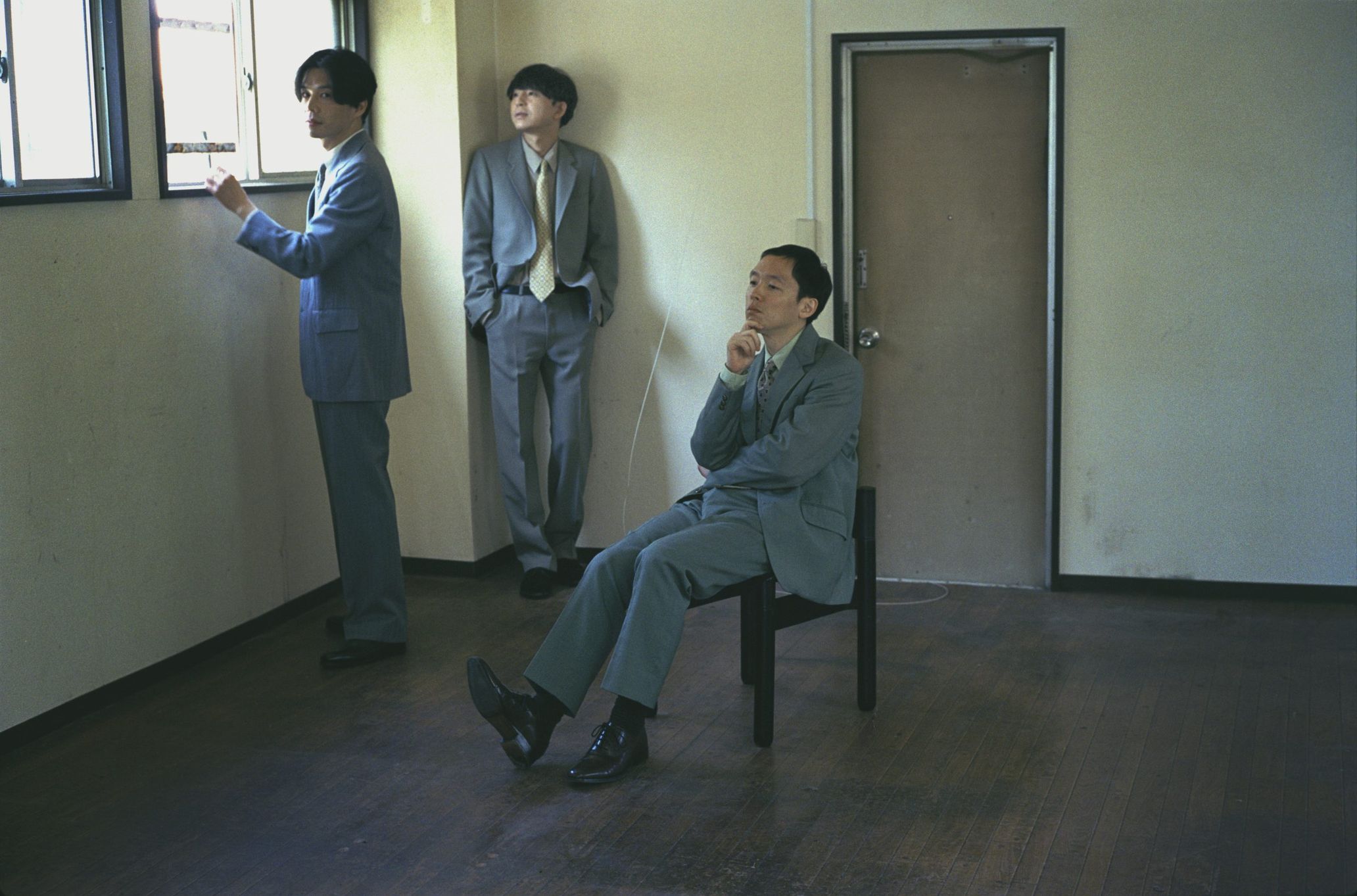 cero
cero was formed in 2004. The members of the band are Shohei Takagi (vocal/guitar/flute), Yu Arauchi (keyboard/sampler), and Tsubasa Hashimoto (guitar/cho), each of whom composes, arranges, and produces music, conducts live performances and music production with supporting members. This Tokyo band combines musical pleasure with storytelling prowess, whose future releases and live performances are always in the spotlight. Their fifth album e o was released in May 2023.
https://cero-web.jp
Twitter:@cero_info
Instagram:@cero.official
YouTube:https://www.youtube.com/playlist?list=PL93C527F555996E7B
Returning to "bedroom recording"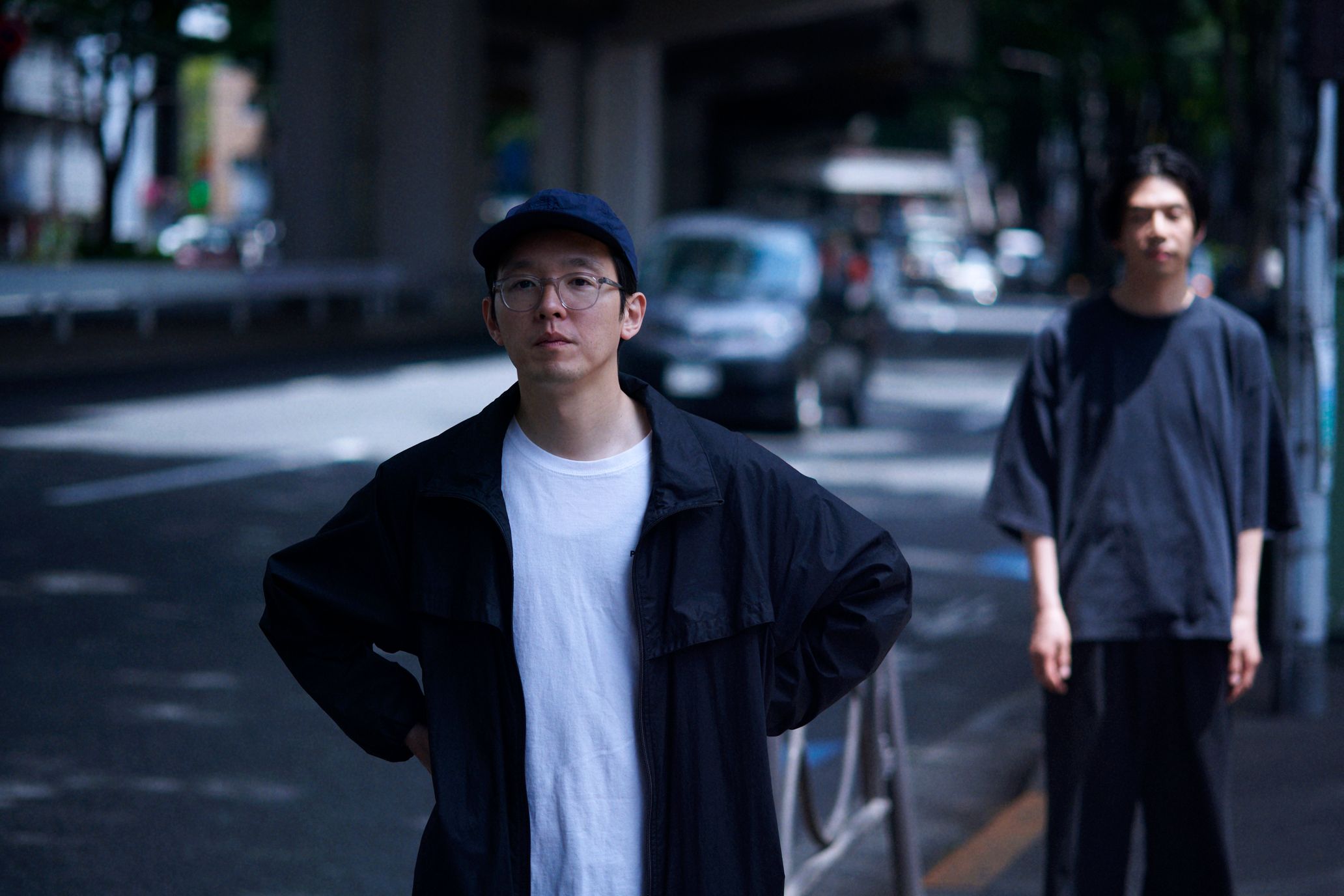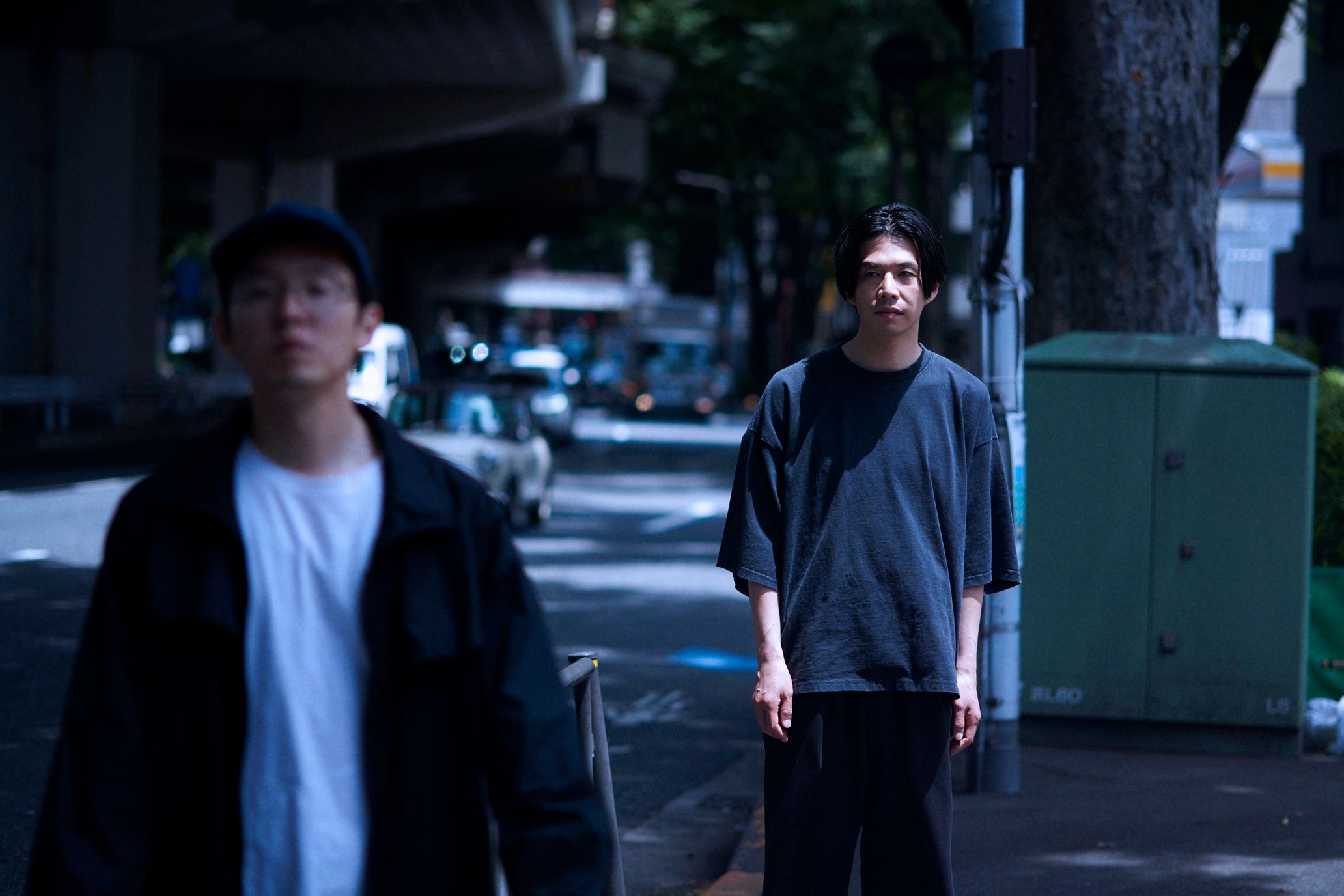 –It has been five years since your last album. Although you have released solo albums during that time, it has been quite a while since the last one. In your statement on the release, you said, "In the past, we used to create a concept first and work toward it, but this time we didn't. That's why it took so long." When did you start to get the overall picture of the album?
Shohei Takagi (hereinafter "Takagi"): After we released "Fuha" (June 2022), we finally start producing music with an album in mind. However, album production was not always in my mind while working on each single, I rather put my heart and soul into each song. But when I listened to the four singles one after another again, I felt commonalities among what had been separate projects. I gradually shifted to album production, expanding that common structure and impression of "quietness."
The remarkable thing about this album is that "the three of us made it from a demo," and that process started with "Nemesis" (August 2021). Initially, we would gather at Tsubasa Hashimoto's apartment in Kichijoji on a particular day each week. If we had any images, even if they were as vague as humming, we immediately shared them, recorded them in the order they came to mind, and made a choice from them. Later, we began to use a room in the KAKUBARHYTHM office as our workspace.
–Arauchi-san, how did you feel about these changes?
Yu Arauchi (Arauchi): It was a very natural process. Originally, all three cero members had more of bedroom-recording backgrounds than band musicians. In a sense, the period when we were working on "Obscure Ride" and "PLMS" was a time when the three of us were exploring the "pleasure of live performance," which was completely opposite of where we came from. From there, a return-to-home recording made me feel comfortable, and think it would become easier to draw strength from everyone.
–Takagi-san, in your comment, you also said that you "had a lot of discussions," right?
Takagi: To call the process a discussion might be a bit of an exaggeration. When we start from scratch, the first thing we do is to talk about random things casually, from what songs we've been listening to recently to completely unrelated topics. Then it becomes a small meeting, and gradually our hands start to move, which ends up turning into what we call production. I refer to this whole process collectively as "discussion." That was something we spent the most time on.
Freedom gained after being freed from the limitations of the body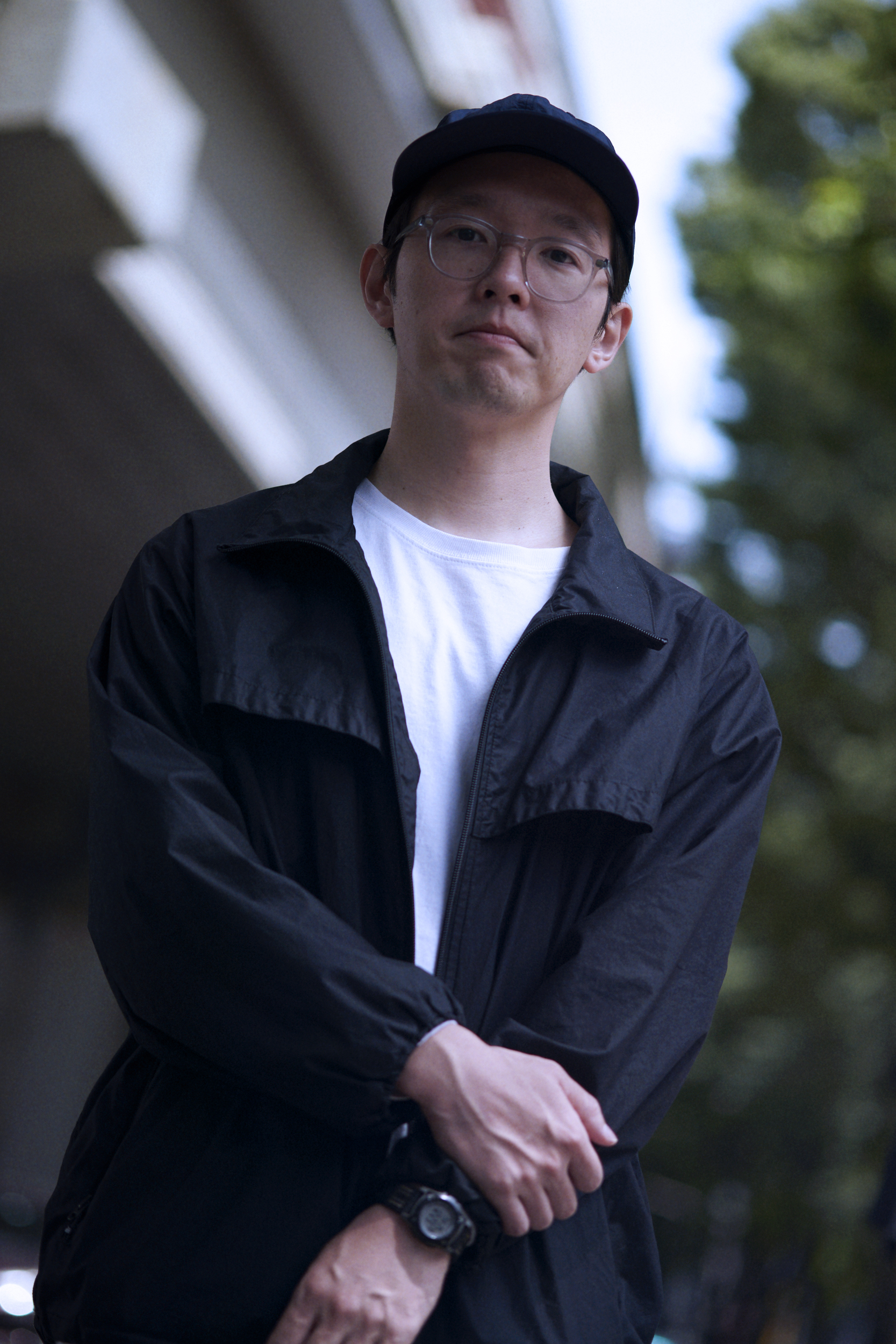 –This album made me feel the flow of time profoundly. There are a lot of ambient-kind sounds in this album and is totally different from the previous two albums, which featured rich and varied grooves. Was there a turning point that led to this change?
Takagi:There is a framework that we can hardly get out of when making music in the studio. For example, the basic premise of pop music, which is never questioned, is that there are hi-hats, bass drums, snares, and bass guitar, with higher notes on top, especially for those with a band-music background like us.
This time, we were able to make music in a small, personal space like a house, discussing and creating on the desktop, which freed ourselves from various theses. Instead of aligning with a grid made up of hi-hats and drums, we were able to place rhythms like grains, highlighting finer beats, as well as sparsely arranged beats. By bypassing a specific "center" and coloring the music, I believe I was able to create a sense of "quietness" that underlies the album.
–How do you feel about such changes, Arauchi-san?
Arauchi: I think my solo work ("Śisei" released in August 2021) meant a lot to it. The combination of strings and beats often turns out to be like just putting sampled sounds on the beats. Instead, we had to treat them more like sounds of percussion than of just a drum kit and make a parallel relationship between strings and beats. To achieve this, I eliminated hi-hats and fragment phrases or did not include drum and bass sounds in the first place. The way I created the solo was also reflected in the music production of cero.
— I was reminded of the time when the single "Nemesis" was released. That song has drum sounds only at key points, but there is a sense of tension in the rhythm all the way through. It was "Nemesis" that first made me think, "Maybe cero is going on to the next interesting phase."
Takagi:"Nemesis" was a great result we could reach quickly through a new production style that we tried out. I was surprised at how much a production style can change things. We were able to create something that we could not have done if each member had done it independently, so it gave us momentum.
Assembling a world through textures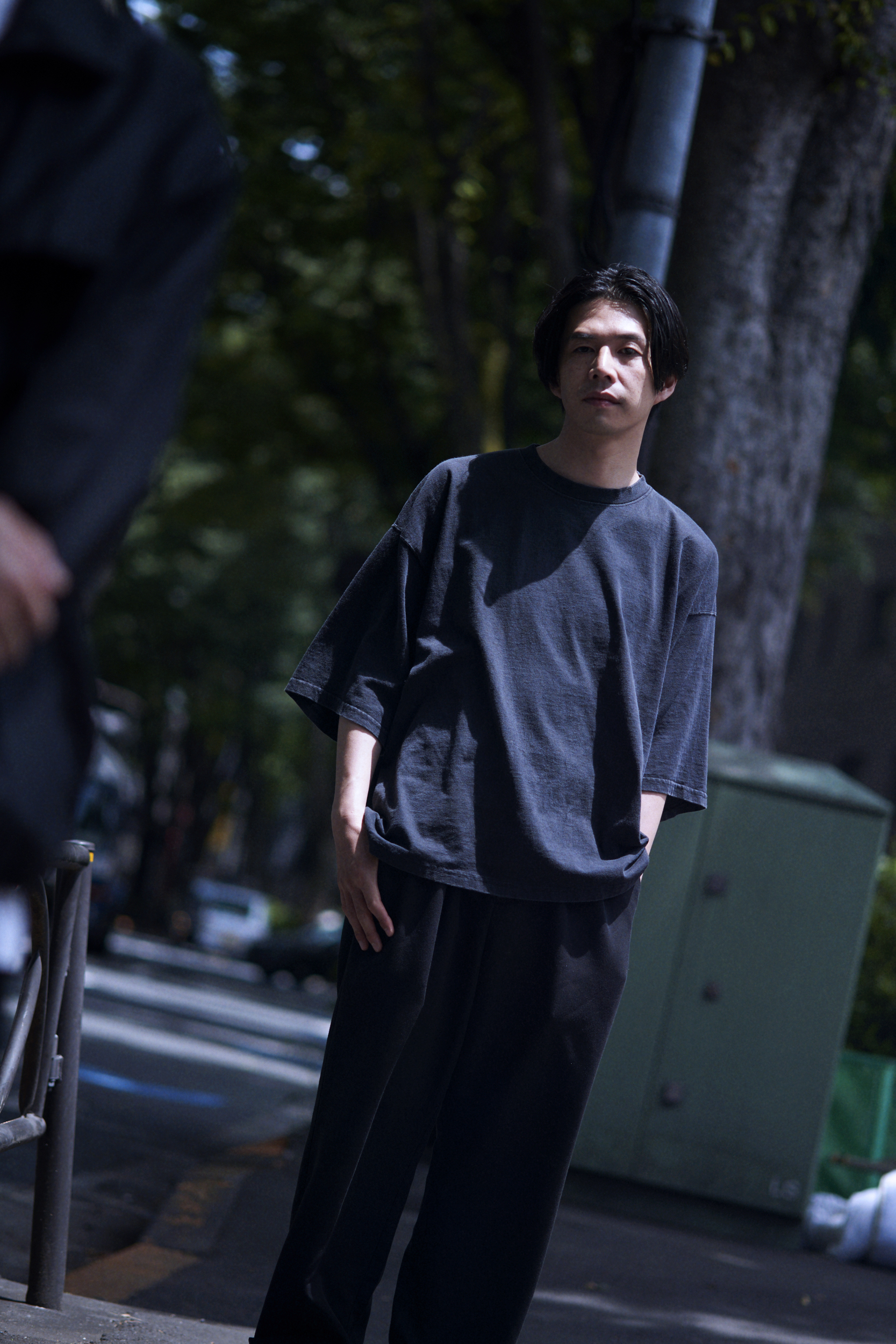 –Also, the acoustic piano sounds very impressive in this album. There are many songs in which Arauchi-san plays the piano, and I would like to ask you how you choose and use such instruments.
Arauchi: Rather than the piano itself, I was interested in combining the acoustic textures of the piano and the electronic sounds. The textures that were created through this combination were interesting.
— In terms of texture, it strikingly features many different processed sounds, including the bit-crushed, rough sound.
Arauchi: The tonal balance is more likely to sound extreme when such a processed sound is combined with an acoustic piano than with electric pianos, such as Rhodes Piano. Many people have already combined acoustic and electro, but a particular sound distribution makes it sound fresh again. The acoustic piano is the most raw instrument I can play, so I think that combination has turned out to be more prominent than any other.
— For example, "Evening News" is centered around the piano and Takagi-san's vocals, and I think the way you chose your voice tone is also linked to these kinds of textures.
Takagi: The texture was a big part of it, but the decisive factor in determining how I sang was the fact that we started with bedroom recording. Since it was recorded literally at an ordinary house, I felt like I was singing with the neighbors in mind. It was totally different from singing with a band. And because the demo and finished work were seamlessly connected, this style is maintained. That pretty much set the tone for the songs on this album.
— Listening to what you are talking about and this album, I wondered if it was time for you to become interested in expressing yourself through a combination of sound textures. What do you think?
Arauchi: When we were working on our first album, WORLD RECORD (2011) and second album, My Lost City (2012), we didn't have the concept of textures yet, but we were applying effects and adding a lot of tracks. Hashimoto-kun and I both liked that kind of DAW manipulation. We were away from that kind of approach for the following two albums, and I think we came back to it with this album. What has changed is that we can now consciously design different sounds in a more sophisticated way.
Also, now there is really no boundary between composing, arranging, and mixing. For example, in terms of a single sound of the kick drum, if you drastically cut the lower tone of it and make it sound like a rattling percussion sound. That is more like composing than mixing, isn't it?
Takagi:For example, in Frank Ocean's Blonde (2016), all that is heard is guitar, piano, and vocal, yet it sounds nothing but hip-hop or R&B solely because of how the EQ and sound balance are treated. We witnessed the emergence of a type of music that can sway listeners to it, depending on how the sound is processed, even without a kick drum or snare. The music we created is also the result of having those things in mind.
Returning to who we are and updating our own style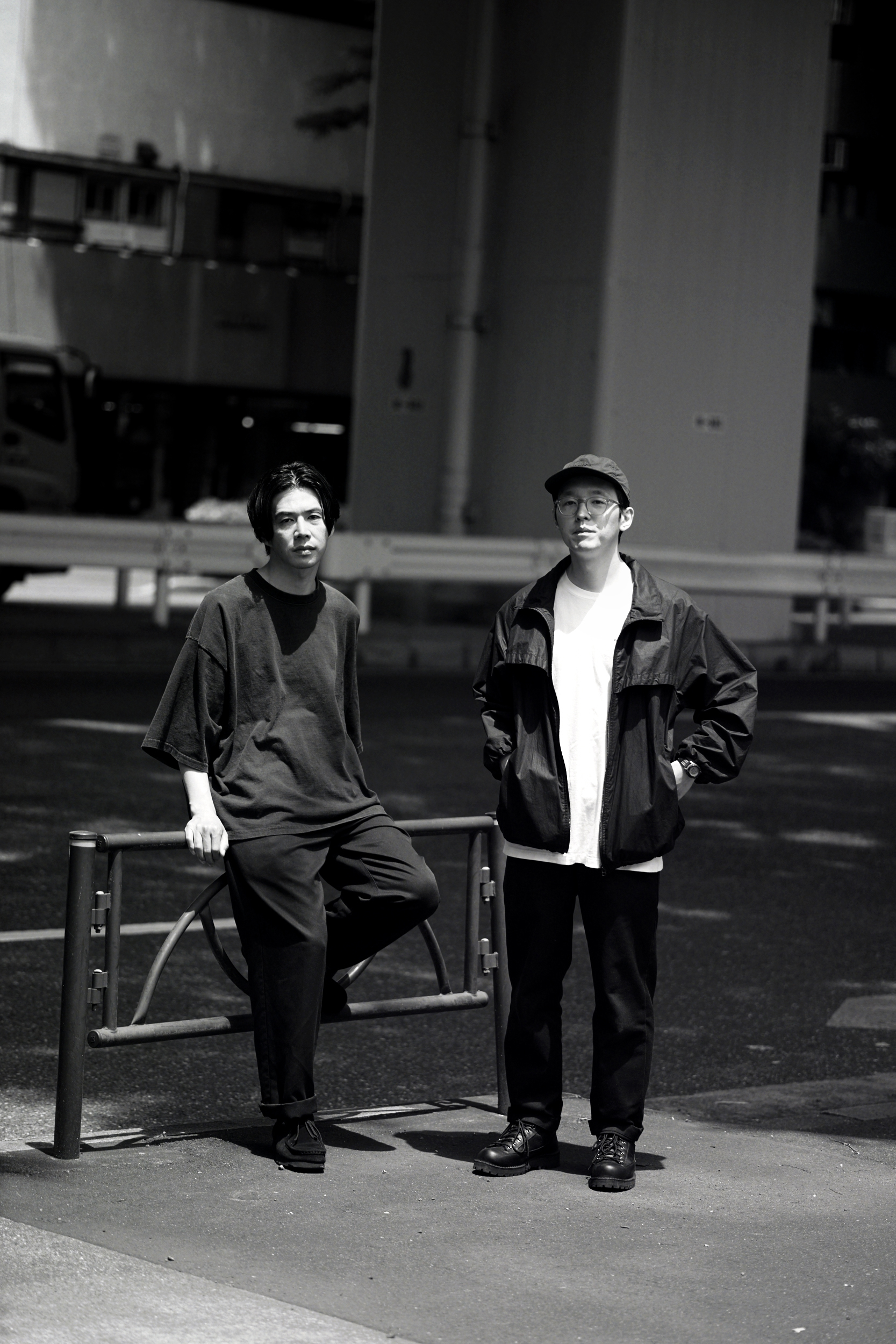 — As the way of production and the focus of the sound have changed, have you received any inspiration from outside?
Arauchi:Well, when we were making the first single, "Fdf" (February 2020), I told Takagi-kun and Hashimoto-chan several times that we should not bother to bring in something new but that we could make something new and exciting with what cero already had up until then.
Also, during the past few years, especially around the time of "PLMS," there were some chord progressions that I could not use because of my super-ego. However, I bought Tom Jobim's score around the beginning of last year. Before that, I had been listening to his music casually, but I felt liberated from that dilemma when I tried to play it on the piano. My sense of harmony, which had been disjointed, was reintegrated. It was a big thing for me to become able to use the relatively simple and common chord progressions that I had avoided in the past.
Takagi:I just heard his story about Jobim for the first time. But basically, cero's musical activity somehow started out with taking a little bit of cynical attitude in songwriting, questioning the premises of pop music. However, we sometimes felt restricted because of that cynicism. I don't know if it's because of our age or timing, but those restrictions are being lifted. However, this does not mean that our cynical attitude has disappeared. Rather, I think this album resulted from a good combination of humor and the belief that there must still be something alternative.
In search of words that have taken off the narratives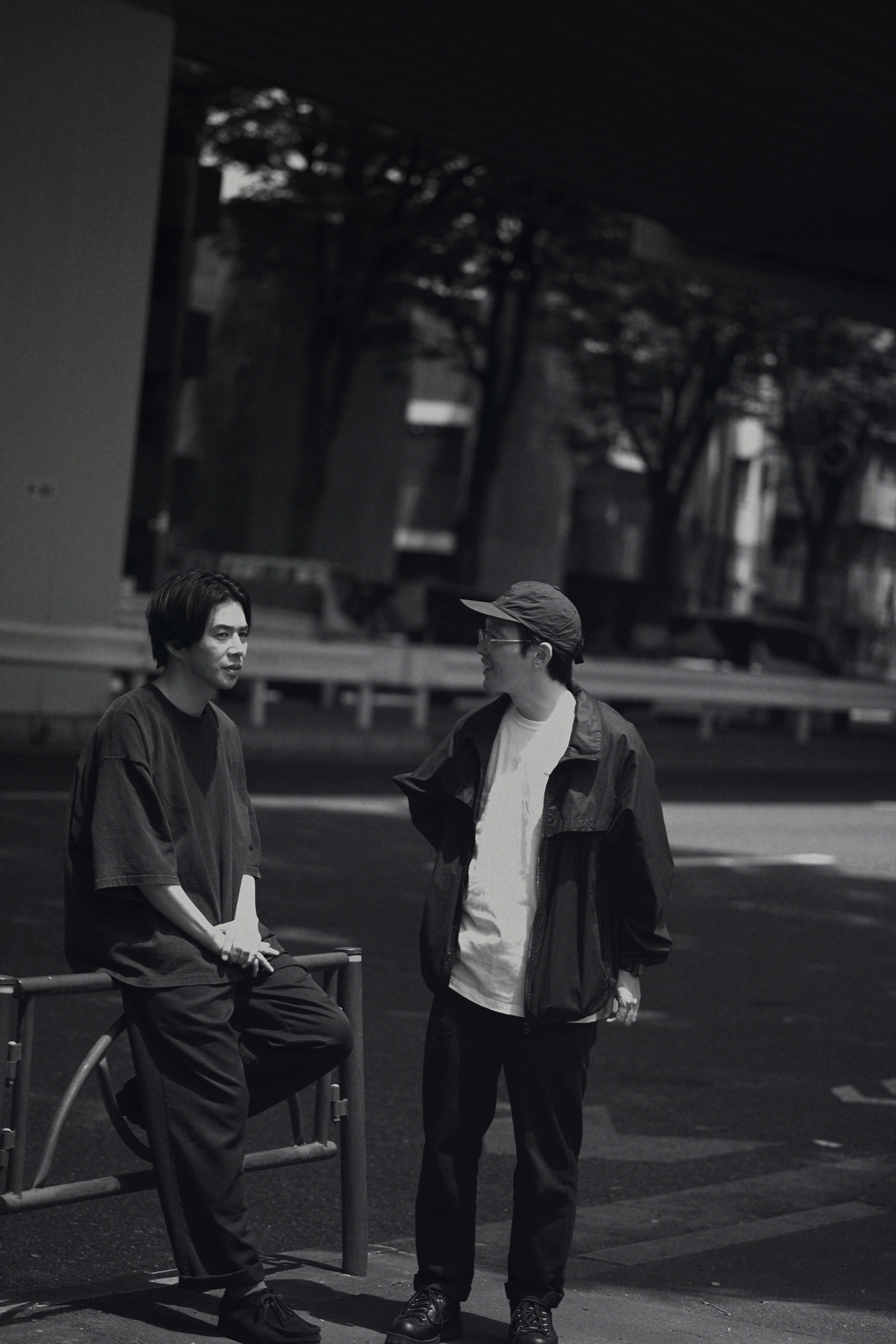 –I would like to ask you about the words on the album. First of all, I am interested in the title. The title is a bit twisted from the self-titled, with the "c" and "r" missing, which makes me want to think about meaning behind it.
Takagi:The way the lyrics of the songs are structured in this album has become less narrative-oriented in nature, and my word choice has shifted toward lyric-like lyrics. If I had given the album a title that made sense, it would have limited the exciting part of the album. The idea of a self-titled album had always been on the table, but I thought that if I took it one step further and incorporated the wordplay that the three of us have been doing for a long time, it would best speak for the album.
— As you just mentioned, the titles of the past album tended to suggest the story of the album.
Takagi:That was what we were trying to do, and I think the audience was listening to the songs with that as a clue. In other words, that was the only way people listened to the songs. But with this album, time does not seem to flow linearly.
–The lyrics are consistent in tone, even though you can sense these changes. There is a bit of a dystopian, sci-fi feel to the lyrics, and many of the words are reminiscent of night and darkness. How did you go about choosing the motifs and words you would use?
Takagi:When "Nemesis" was first written, its lyrics were about the planetary scale and the dimensions of the mind being connected and woven together, so there are a lot of astronomical motifs in the album that were triggered by this song. However, when a number of such words come together, the story turns more and more into a narrative, which is just like constellations. So I threw in words like the ones used in "Fuha," for example, that would stir up the story and possibly confuse the listeners. I chose words not to contribute to the story, but for the sake of expediency, or as a metaphor, and more importantly, what matters is not their meaning. I chose words with these in mind.
"Perfume-like lyrics" that synchronize with the sound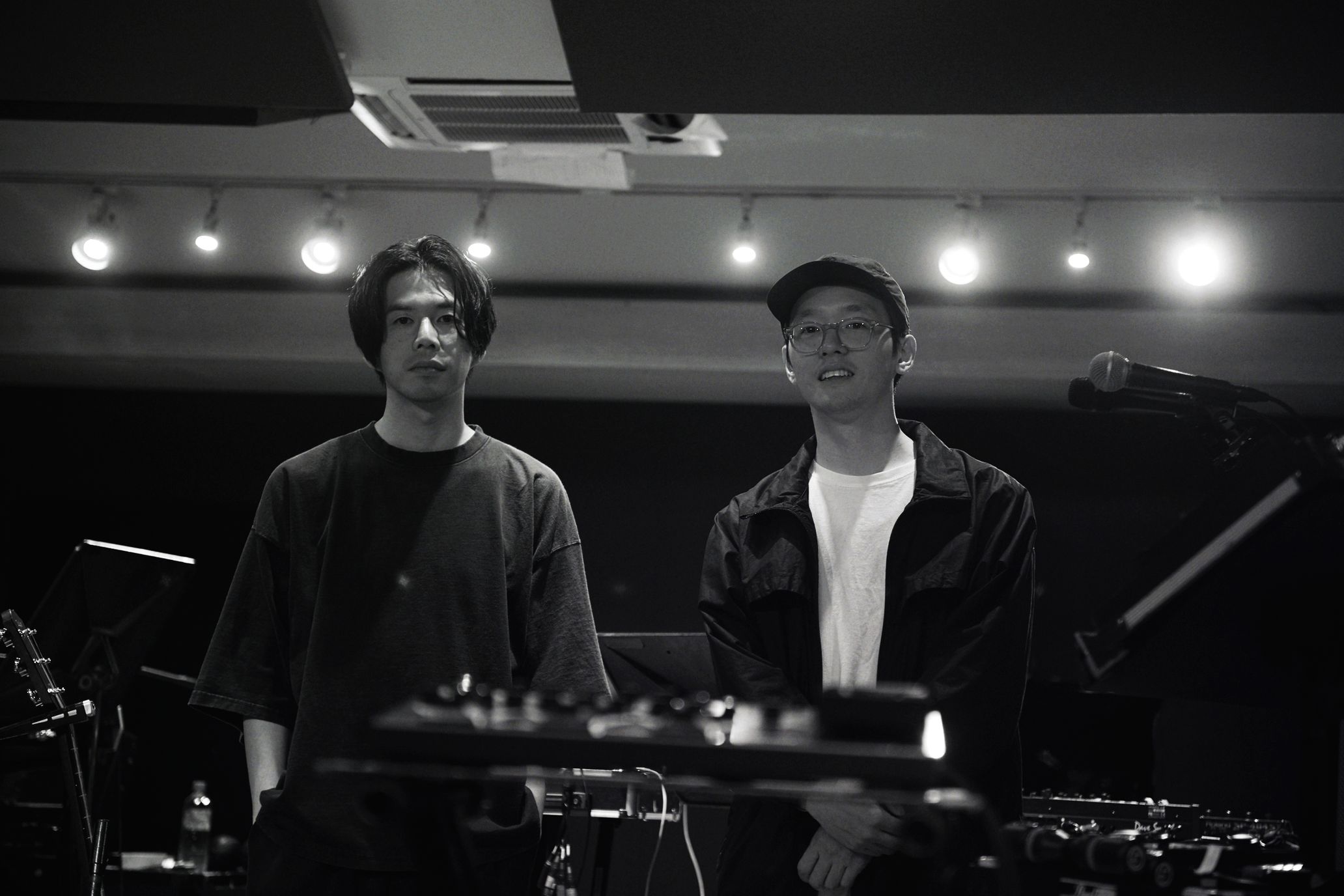 –Arauchi-san, how did you feel when you heard or saw the singing part of e o being created?
Aranai: Takagi-kun always wants to layer his voice. Once multiple voices are layered, the nuances of the singer's voice disappear from the vocal, and it becomes more textural. I feel there is a correlation between this and the increased abstraction level of the words he chooses. Takagi-kun often refers to the lyrics as "like a perfume," and I think that kind of language and how the sound of this album reveals itself are very similar.
Takagi:As for the perfume he just mentioned, my wife used to buy cosmetics quite frequently during the pandemic. She came home with a brochure for a perfume brand called "Officine Universelle Bury," saying that the description of each product was interesting. So I read it and found it very poetic. It went beyond the fragrance description; when I read it, I felt like I could smell the product. So I was really impressed, and I thought that if words were depicting the song's fragrance, like this perfume description, that would be enough. That is a slightly different way of being from a story. It was interesting to treat words in that way, and I was conscious of that in the production process.
–Lastly, you are about to start a release tour. I feel that there are many unknowns as to how the songs from this album will be performed live. What kind of prospects do you have now?
Takagi:I wrote "Obscure Ride" and "PLMS," thinking about how the songs would expand and develop when performed live. But this time, since the recorded sound source was a goal, it wasn't easy to see what would happen afterward. We are still in the process of trial and error, but we hope to bring the "quietness" of the music to the live performance. It would be best if we could keep the "center" of the song open even in the live performance.
Arauchi:There are so many restrictions in a live performance, and above all, there is an audience in front of us. Have been working with cero for decades now, I know there are times even when I try to propose something new, it doesn't work out. I hope to find a good balance between the two, between just catering to popular tastes and just doing what we want to do.
— Since this work must be a gamechanger for cero as a band, I will raise my expectations for the live performance too!
Translation Shinichiro Sato
Photography Masashi Ura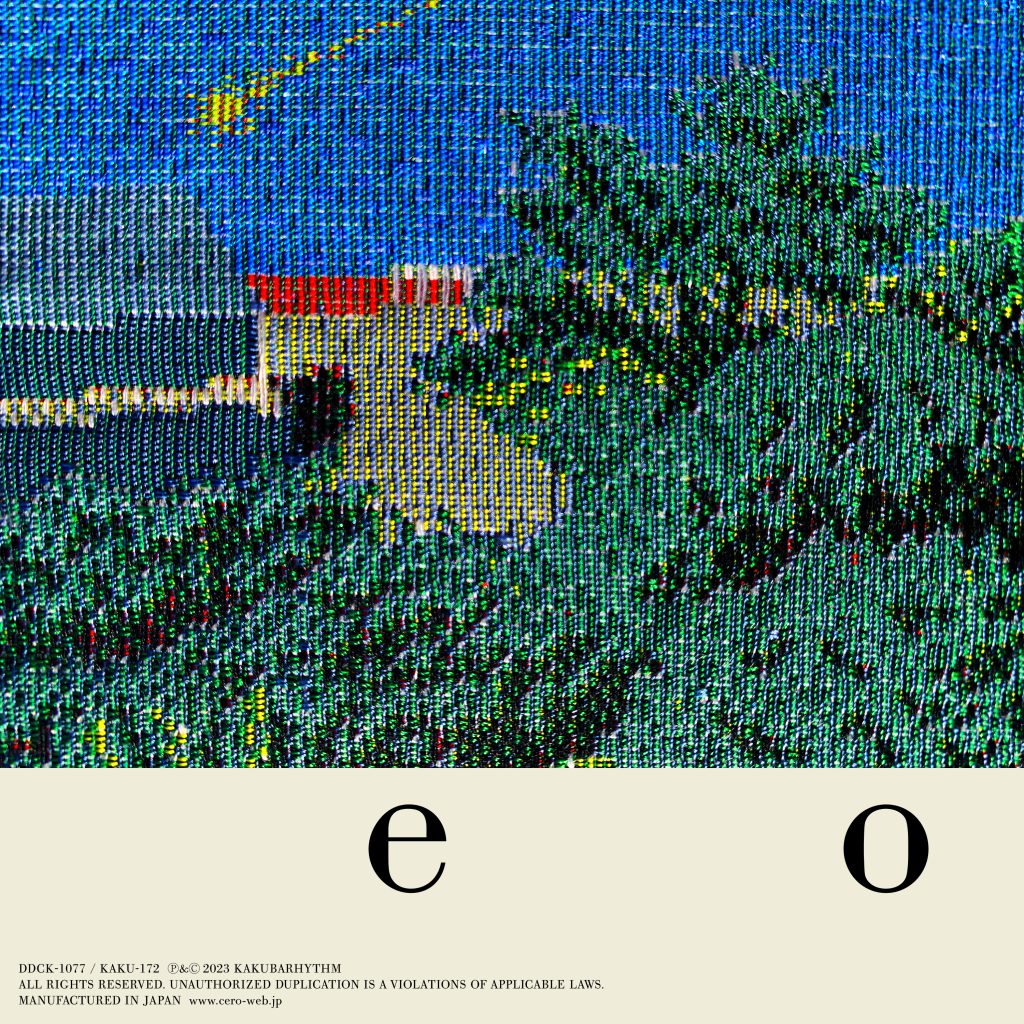 ■cero e o
Release date: May 24, 2023
Distribution / Limited Edition CD + Blu-ray (¥4950)
Label: KAKUBARHYTHM
Track List
01. Epigraph
02. Nemesis
03. Tableaux tablose
04. Hitode no umi Kaisei no Umi
05. Fuha
06. Cupola(e o)
07. Evening news
08. Fdf (e o)
09. Sleepra
10. Solon
11. Angelus novus
https://kakubarhythm.lnk.to/cero_e_o
■cero "eo" Release Tour 2023
June 2 Sendai Rensa
June 16 Hiroshima CLUB QUATTRO
June 18 Fukuoka DRUM LOGOS
June 30 Sapporo PENNY LANE24
July 8 Nagoya DIAMOND HALL
July 9 Osaka GORILLA HALL
July 12 Tokyo Zepp Shinjuku
https://cero-web.jp/eo/