SuperDeluxe was a legendary live space in Nishi-Azabu where experimental events were held nightly. It was not only a base for artists such as Keiji Haino, Yoshihide Otomo, and Seiichi Yamamoto, who represented the Japanese underground scene, but was also one of Japan's leading cultural transmitters, hosting shows by international musicians such as Jim O'Rourke and Alvin Lucier. However, due to demolition of the building where it resided, it regrettably ended its 17-year history in 2019.

Three years later, in 2022, SuperDeluxe relocated to Kamogawa City, Chiba Prefecture, to make a new start as SupernaturalDeluxe, a hybrid laboratory that brings together music, food, the natural environment, regenerative agriculture, and local community. The atmosphere is created based on permaculture, and artists, audiences, and local residents participate and are connected through shared "experiences." Music is a part of that. We interviewed co-directors Mike Kubeck and Phil Cashman about how the primitive yet creative SupernaturalDeluxe came into being.
In the second part, we talked to Mike Kubeck and Phil Cashman about the basic philosophy and goals of SupernaturalDeluxe, which has newly formed in Kamogawa.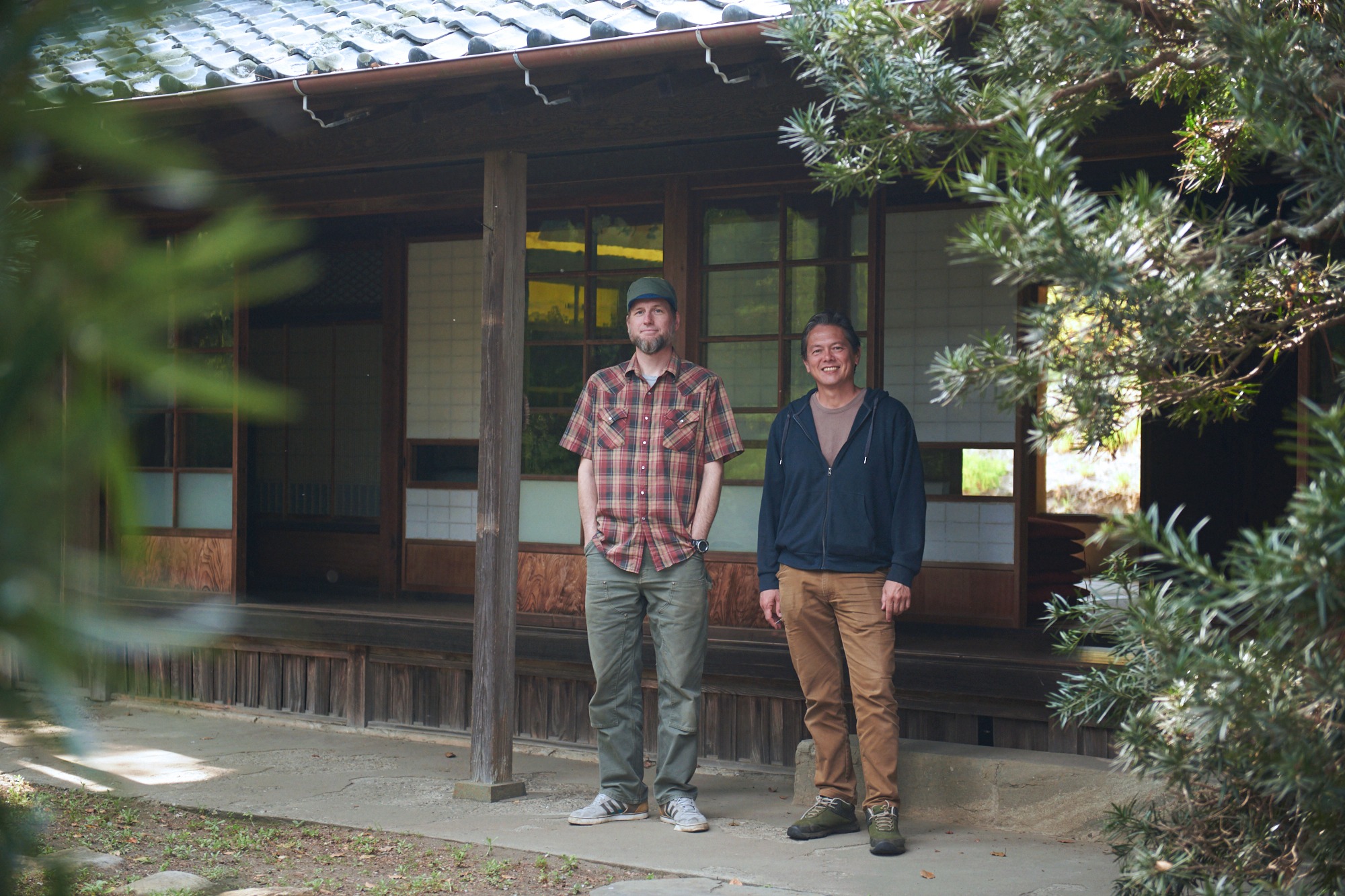 SupernaturalDeluxe
SuperDeluxe was a one-of-a-kind cultural center that led the underground scene, regrettably closed in 2019 due to demolition of the building. After that, SupernaturalDeluxe opened to the public for the first time in September 2022. This "place for new experiments" had been quietly undergoing preparation in Kamogawa City, Chiba since 2020. SupernaturalDeluxe is a long-term collaboration between Mike Kubeck, Director of SuperDeluxe, and Phil Cashman, Director of Permaculture AWA. Their aim is to revitalize a registered cultural property in the heart of Kamogawa City and its vast grounds as a place offering expression, education, new experiences, research, and contemplation. The restoration is a work in progress and will not be completed for several years. The project will include workshops and other public presentations on the process of achieving sustainable operation and management that places emphasis on community and ecological health. The memorable first concert featured Eiko Ishibashi and Jim O'Rourke.
Establishing SupernaturalDeluxe, an all-encompassing experience
–Was there any other reason aside from the demolition of the building that made you decide to relocate the venue from the Nishi-Azabu?
Mike Kubeck (Mike): Actually, even before news of the demolition, we had been planning for a multi-sited operation, one in Nishi-Azabu and one in some provincial town. When we decided to close SuperDeluxe, we knew that if we were going to reopen, we wanted to do it in a totally different location with a different approach. We wanted to create a place where we could carefully plan and hold events at a slower pace with less economic pressure and stucture. The idea was, "What if artists can stay for a while, eat delicious food, and produce their work, instead of simply stopping by for a day as part of a tour and leaving immediately after doing the show?" With that in mind, we wanted to do something in a rural area that could not be done in Tokyo. So, I started looking at places in Minami-Boso, Fukushima, Yamanashi, Kyushu, and other areas.
–What was the deciding factor in choosing Kamogawa as the location for your venue?
Mike: The fact that my friend Phil was living near Kamogawa was a significant element. I was also offered a position planning events in Kamogawa in 2019, so I decided to move here to get a close look at the area. Those events ended up being canceled due to the pandemic, but I was able to find this place as a result. When I first saw this incredible site, I felt that anything and everything was possible.
I was introduced to the owner and spoke with them a number of times over about two years. It was a very long process, and I almost gave up, but with Phil's support, we finally got permission to use the space.
The buidling we are using for concerts and other activities was originally a sake brewery. The traditional architecture's high ceilings and mud walls provide a wonderfully clear acoustic, so we're using the space with minimal modification. The three historical buildings on premises; sake brewery, rice storage, and thatched roof house, are all registered as tangible cultural property. Artist accommodation is in the traditional thatched roof house.
— Permaculture lies at the base of SupernaturalDeluxe. Can you tell us how you started with a sustainable agricultural lifestyle that takes care of the environment and people?
Phil Cashman (Phil): The birth of my child was the catalyst. Until then, I had been so focused on how I lived that I wasn't aware of anything else. I had made houses and sculptures out of scrap wood, and I had been involved in social movements toward global environmental justice and anti-war, but my own emotion was at the core of my passion. However, after the birth of my children, I began to put their happiness first. I began to think about how these children could live safely, healthily, and happily through to the age of 80, which has shifted my perspective. I started thinking about what we should do to improve the future and the environment from a long-term perspective rather than being based on a short-sighted plan.
Around that time, I had the opportunity to learn about Bill Mollison, the father of permaculture, and decided to go to Australia to study under him while he was still actively working. Bill's personality was terrific, and his presence, what he spoke, and how he delivered them all overwhelmed me. I was deeply moved by his philosophy of permaculture, which takes a systematic approach to environmental design based on a scientific understanding of the components of natural ecological systems.
After returning to Japan, I was engaged in permaculture practice in Hayama, but I wanted to expand and develop the community in a larger location, which led me to Kamogawa. The farm is environmentally designed so that everything is circulated. Rainwater and domestic wastewater are decomposed and filtered to be stored in a pond with water-cleaning plants planted around it. Frogs and dragonflies gather there seasonally and eat pests. The waste generated is composted and turned into soil, which is used to grow vegetables such as kale and coriander leaves.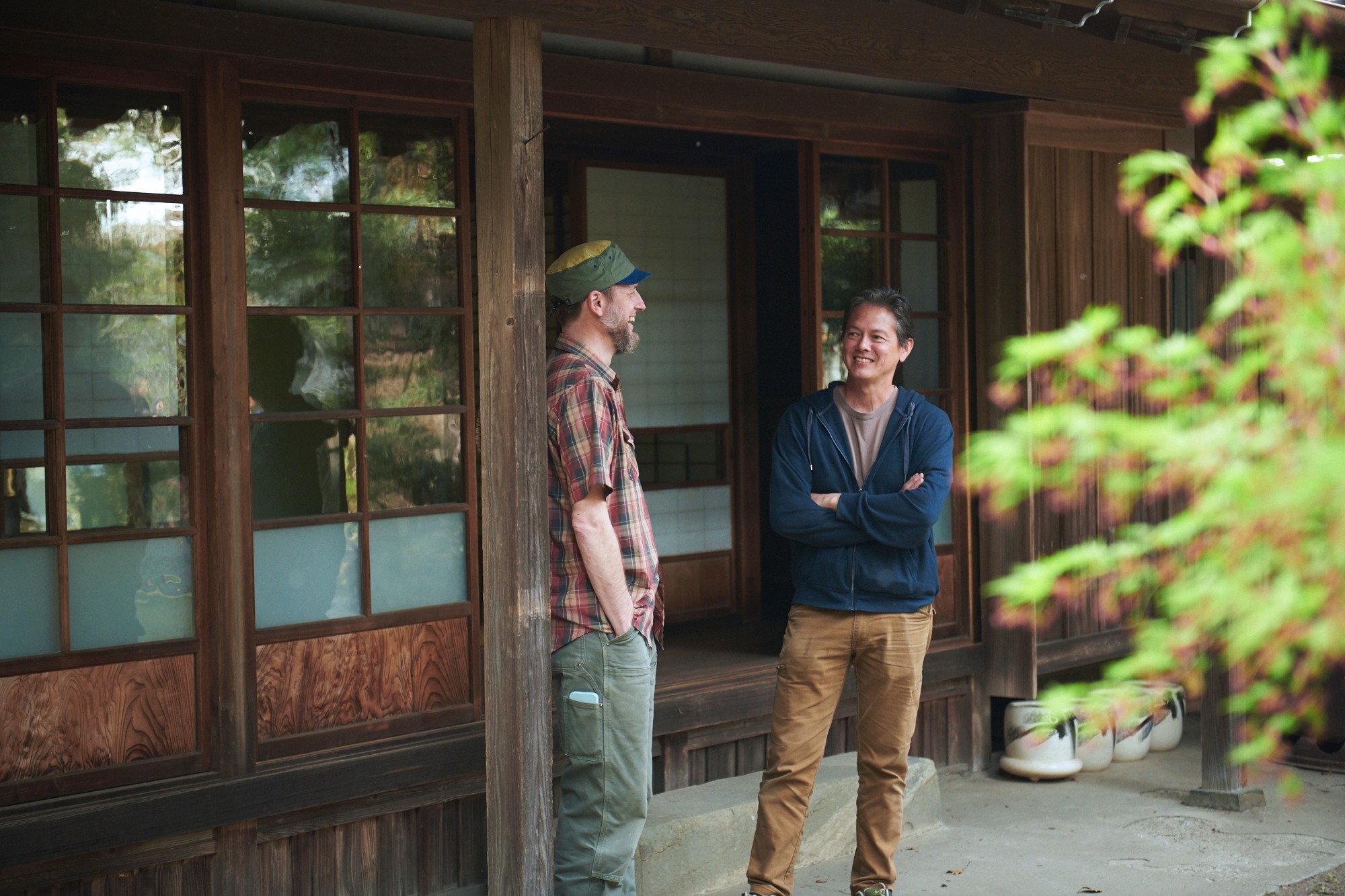 Aiming for a utopia where all people can freely participate and enjoy experimentation
— What do you envision for the future of SupernaturalDeluxe?
Mike: I want to provide artists with unique experiences related to "food," "environment," and "nature" and explore that impact on musical expression and the art scene. In improvised music, synergy between the artists brings out new potential. Similarly, new forms of expression may emerge through the interactions arising from encounters between people, and that artists may be inspired through direct experience with permaculture.
Phil: Permaculture is a powerful system, and food is one of the elements. Overall, this place aims to be a kind of utopia. We are not bound by rules or money; we take our health and the environment seriously and eat good food. This place will be where we can respect each other's individuality, stimulate sensibilities, and be ourselves.
Mike: This year, we plan to offer a permaculture design course as a workshop. We also intend to plan events from a long-term perspective rather than just hosting one-off events. We want to make this a place where people can experience various things throughout the year, including educational content, artistic expression, technology, and spiritual perspectives. When we were in Nishi-Azabu, people of all ages and occupations came to our events. We hope the same will be true in Kamogawa.
Phil: I have become friends with the people at the temple next door, and after a year of being here, the people in the area have slowly come to accept us. I would like to observe and grasp more of the characteristics of this place. In permaculture, there is this idea of "needs," and it is essential to observe what is needed.
We are at a point of change. We want to create an enjoyable place by looking at what is happening in the world, in the fields of art and science, in Kamogawa, and in our own homes.
Photography Masashi Ura
Interview Akio Kunisawa
Edit Jun Ashizawa(TOKION)
Translation Shinichiro Sato(TOKION)