Toraya was founded in the late Muromachi period – early 16th century – in Kyoto. With a history close to half a millennium, Toraya started TORAYA CAFÉ in 2003.
The concept behind TORAYA CAFÉ is "Toraya's other confectionery" and "confectionery that transcend the boundary of Japanese and western". Both these thught are being continued and to better launch a menu around An Paste, its flagship product, it started a TORAYA CAFÉ・AN STAND, that added the concept of "A Life With An" in 2016. The company comprises TORAYA CAFÉ and the five shops in Kita-aoyama, Shinjuku, Yokohama, Aoyama, and Ginza, each with their own menus.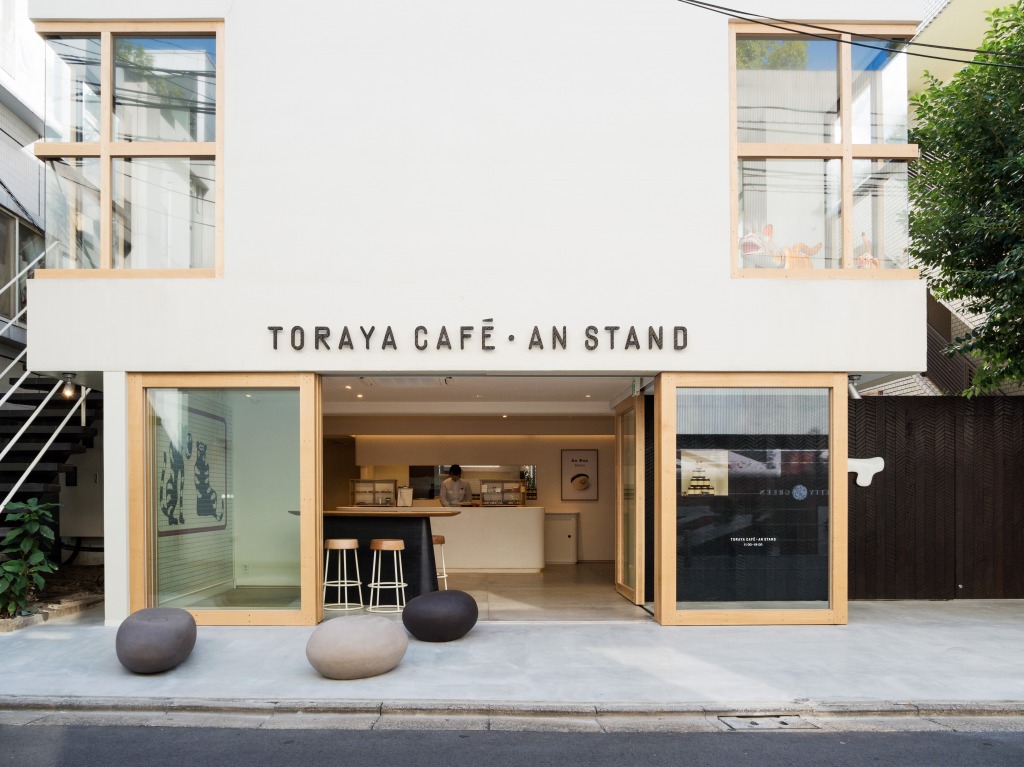 TORAYA CAFÉ uses An (azuki bean paste), the ingredient quintessential to Japanese confectionery, in a wide variety of sweets. The establishment seemes to try to create a new value based on what was created over the course of about 5th century. 
In the following we will consider how TORAYA CAFÉ interprets the brand, menus and interior decoration of the tradition-rich Toraya store to explore TORAYA's appeal. TORAYA CAFÉ's Division Manager, Mr. Uno Toshimichi comments as follows.
Not overly concerned with its long-established brand
TORAYA CAFÉ uses the Toraya name, but they do not intend to sit on our reputation, but forge ahead creating new menus around bevarage or bread using an aggressive approach to attract new customers.
Around the time of opening, there were concerns in the firm that using the Toraya brand to start
a café might hurt the historic Toraya name.
Peer firms surprised, "Is the long-established Toraya really going to open a café?"
" A "Long-established brand" is what our customers think of us and it is a valuable asset we have inherited from our founder. While it is important to understand the history the company has gone through, it is also essential to meet the challenges that lie ahead of us. A long continuous history is no guarantee for the future."
As an organization grows old it establishes pride and a vision and as its brand image becomes known, it also becomes averse to change. However, TORAYA CAFÉ intends not only to carry on the long traditions of the Toraya establishment but also to introduce new projects that clearly make a difference.  
Making products that make the taste of An – the soul of Japanese confectionary – more readily available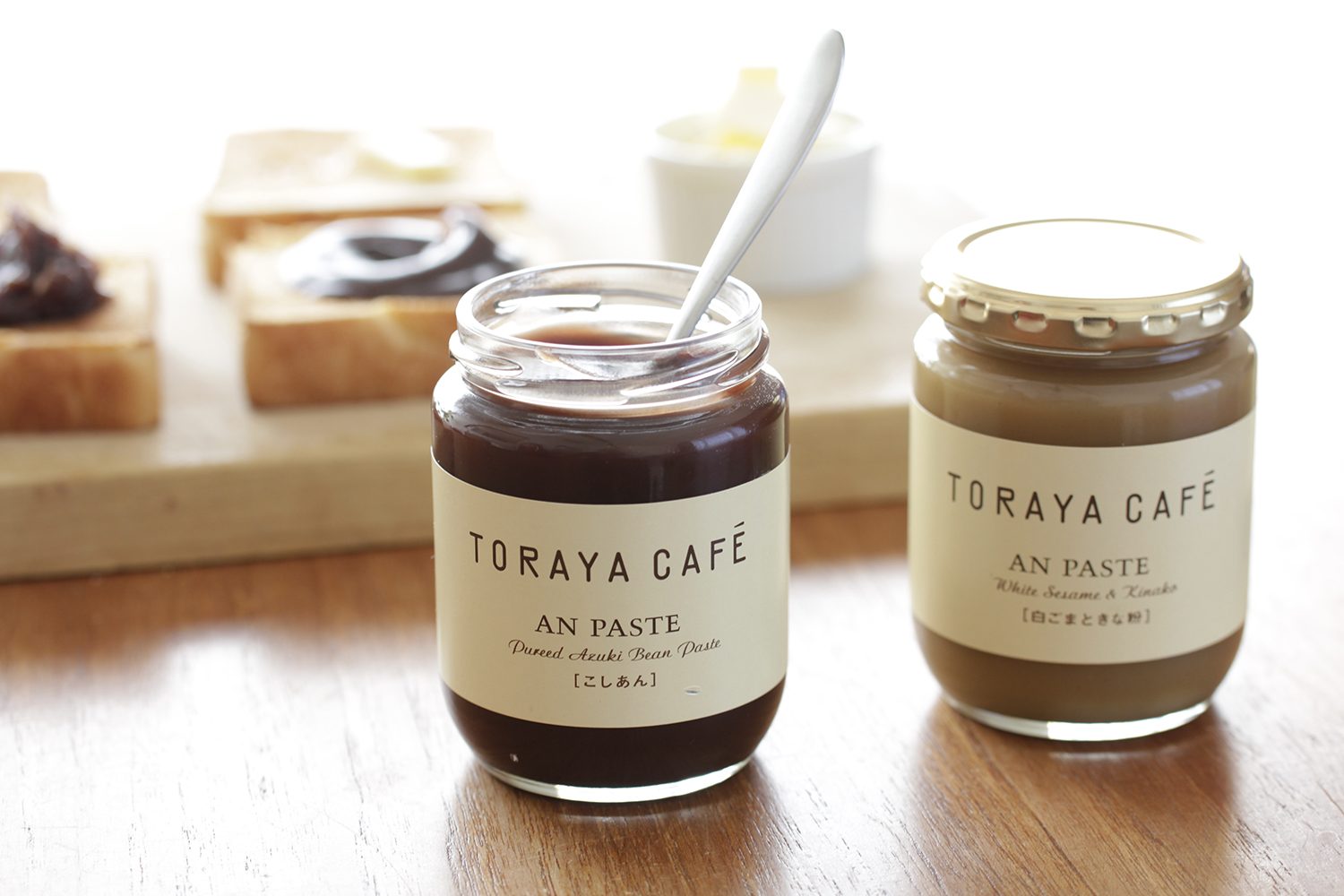 An Paste is a typical example of "confectionery that transcend the boundary of Japanese and western". The idea of the inventor that led to this new product was that "foreigners would think An as azuki bean paste, and bottling it like peanut paste or chocolate spread may be accepted". Now it has become a popular product not only sold in cans but also served with bread, ice cream and in drinks, but initially not a few of our staff and employees inside the firm were negative.
"Is it a good idea for the Toraya Group to sell An, the soul of Japanese confectionery?" was an often heard criticism. However, with the opening of the café, this new product became highly valued by our customers who came to call it "the other sweet made by Toraya."
The just right degree of sweetness created by brown sugar and maple syrup is blended with kanten (agar) to produce a smooth taste that you do not easily become bored with. It quickly became a popular product upon its launch
New stores for "A sweet that is neither a Japanese or western in origin"
The interior of each store is designed by Landscape Products, a firm headed by Shinichiro Nakahara, who designs office and store space and also makes original furniture. Wood and white walls were used to create a modern space with a "serene and soft look that encases An" to create an environment for a new type of confectionery that is neither Japanese nor western.
TORAYA CAFE・AN STAND is decorated with a ceramic tile depicting two tigers created by graphic designer, Masayoshi Nakajo, on the wall. The tiger motif on the ceramic tile at the station store is used on wrapping paper and has become the symbol and a brand image of the AN STAND.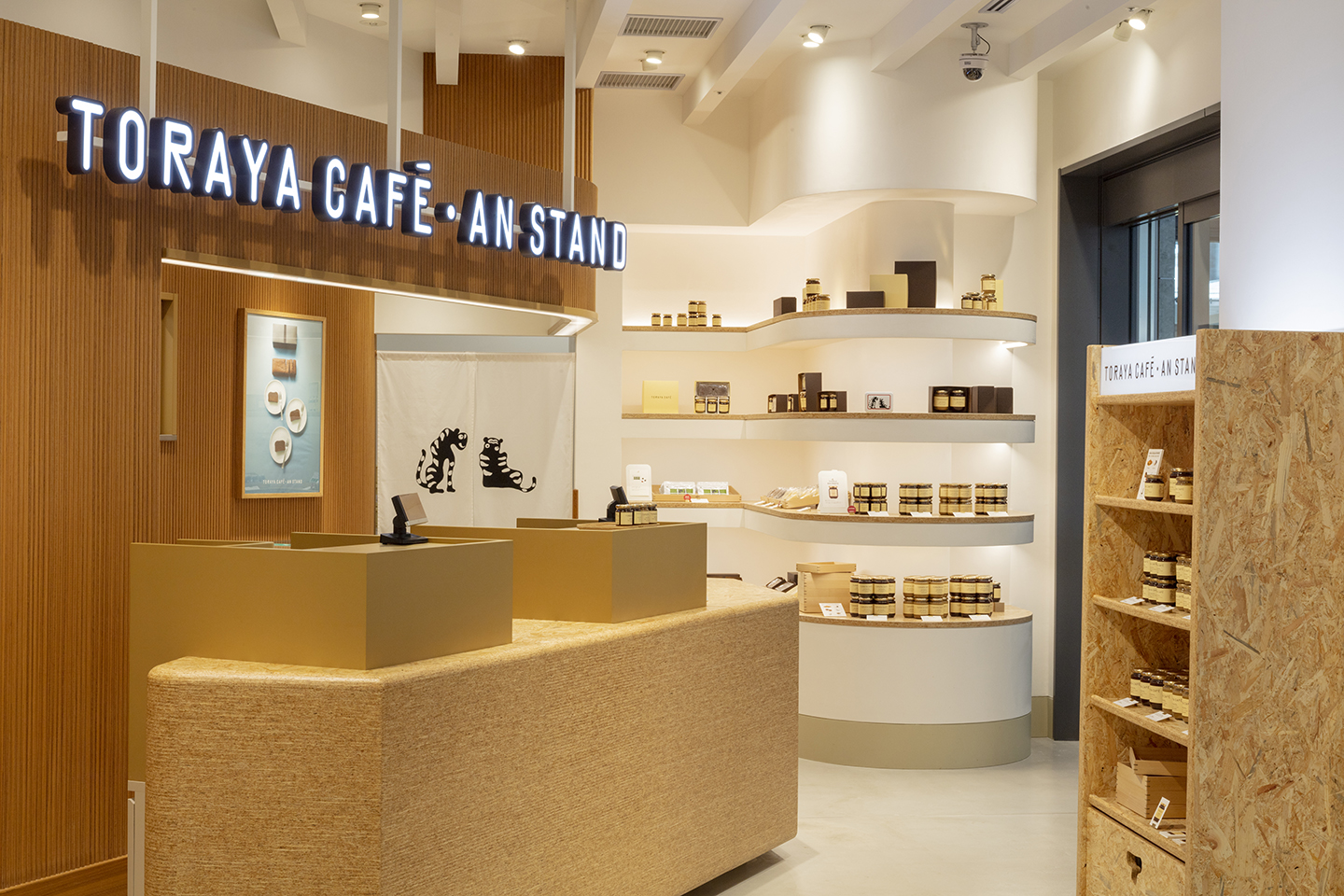 The launch of An Paste Ice Lolly by TOKiON the Store
TOKiON the STORE is now selling the Mini An Paste Ice Lolly so far only sold by the TORAYA CAFÉ・AN STAND Ginza. Mini An Paste Ice Lolly provides the pure taste of an with its mild sweetness. Kudzu starch lends a unique soft taste that lingers as it causes the an to melt more slowly..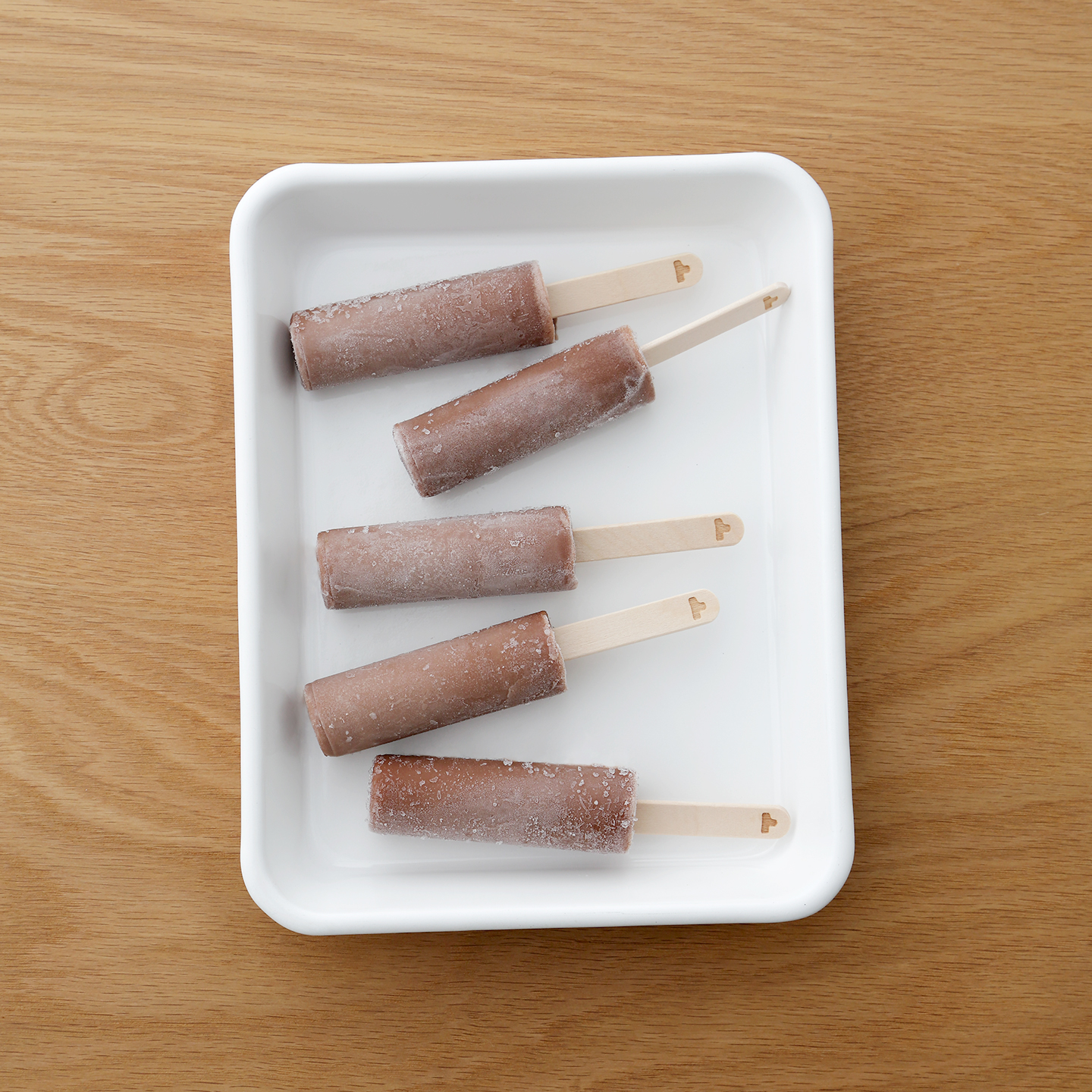 Look for the ice cream freezer at the entrance to the TOKION STORE to find it. It is a great refreshment during shopping that makes you forget the heat of the season. We hope you will sample the delicacies offered by TORAYA CAFÉ that transcend the boundaries of Japanese and western confectioneries.
The mission of a confectioner under a pandemic
At the end of the interview, We asked him about the ongoing novel COVID-19 Pandemic.
"It has forced a mindset change on us, but I think there will still be times of joy that will brighten our lives. For example, with the increase in telecommuting, some of us may now have more time to relax and time to enjoy a leisurely breakfast at home. At such times, we hope that cake made with An Paste with tea, coffee, bread or other food or drink will help raise your spirits.