"UNNATURALLY NATURAL" is a skincare brand started by Ai Gemma Hirano, a founding member of the fashion brand "self-portrait." Because of the brilliant career and the fact that the products are 100% vegan and environmental-friendly clean beauty brand, she was featured in many media in Japan.However, the actual message the brand wants to send is a little different.
"Non-natural" ingredients can also lead to healthier skin.
Ai studied in the UK at the age of 15.She spent her high school and university years in the UK, following her childhood dream of becoming a fashion designer, which she had dreamed of since she was five years old.Her inspiration for creating skincare products came long before the launch of self-portrait, when she lent a friend a skin toner lotion she had used as a student.
"She had sensitive skin and the skin toner l lent her didn't work well with her skin. It caused her skin to become problematic and irritated. The experience was so shocking that it inspired me to create skincare products that are gentle and safe for all skin types."
It was Vegan, which she arrived in the pursuit of gentle skincare. Vegan refers to things that does not contain ingredients of animal origin or exploited by animals. "Growing up in the UK, veganism was familiar to me, but I didn't really adopt it until I was in my late twenties. I started avoiding dairy products because they didn't fit my body, and that's when I switched to a vegan diet. When I tried it for myself, I realised that veganism was safer and gentler on my skin," she says.
In March 2019, she founded her own company, PORTFOLIOS, and launched her own vegan cosmetics brand, UNNATURALLY NATURAL, which combines effective "un-natural" ingredients with "natural" formulations that are vegan, cruelty-free, ethanol-free, gluten-free and sulfate-free.
"It's not always true: all of the natural ingredients are good for your skin, and not all non-natural ingredients are bad for your skin. My priority is to provide high performance skincare with ingredients that are effective and directly benefit the health of the skin.
A selection of ingredients from around the world are used in the products. Some of the more rare ingredients include kiwi seed oil, which is rich in nutrients such as vitamin C, and pumpkin fermented extract, which breaks down dead skin cells and reduces the appearance of pores. As for fragrances, "the alcohol used in the extraction process is strictly controlled, including carry-over values. The combination of fragrances themselves is also strictly controlled in accordance with our list of non-use ingredients and clean philosophy".
It currently offers three products, a toner, a serum and a moisturiser, but also planning to expand product range to include part care.
Vegan is not something special.
According to a survey by Grand View Research, the global vegan cosmetics market will grow to $14.4 billion in 2019 and $20.8 billion in 2025, accounting for 30% of the total.
As proof of "UNNATURALLY NATURAL" is a vegan product, the certification marks of the British Vegan Society "Vegan Society" and the American animal protection group "PETA (People for the Ethical Treatment of Animals)" are shown on the package. It is not uncommon in areas where vegan cosmetics are already known well, such as Europe, the United States and South Korea, but they are rarely seen in Japan. That means the market is still in the growth stage.
For this reason, when the brand was first launched, some people said, and wonder whether the vegan market would really grow in Japan.
"In Japan, the term vegan is not very familiar, and some people find it difficult to understand, or have a negative or a strict image of the word itself. For this reason, many people feel that they cannot be called vegan unless they practice it thoroughly. However, in recent years, vegan awareness and activities have become a little more flexible, and more and more people are starting close to home. In other countries, people have the flexibility to choose to be vegan for a set period of time, or just for one meal today, and I think it's good to start in any way you can."
For example, Meat Free Monday is a coined word that "stops eating animal food only on Mondays". Veganuary is a word coined from the combination of vegan and the month of January, and refers to the idea of living a vegan lifestyle for the month of January. In addition to vegans who do not consume any animal origin, various choices are depending on the person, such as pescatarians who eat seafood.
"If you write "vegan brand", it may seem that only vegans should use it. That's why we call our brand 'UNNATURALLY NATURAL' is 'vegan-friendly'. I think it makes it easier for more people to use the products, and I want everyone to be able to pick them up."
Environment, animal welfare, social issues… Who should care about these issues?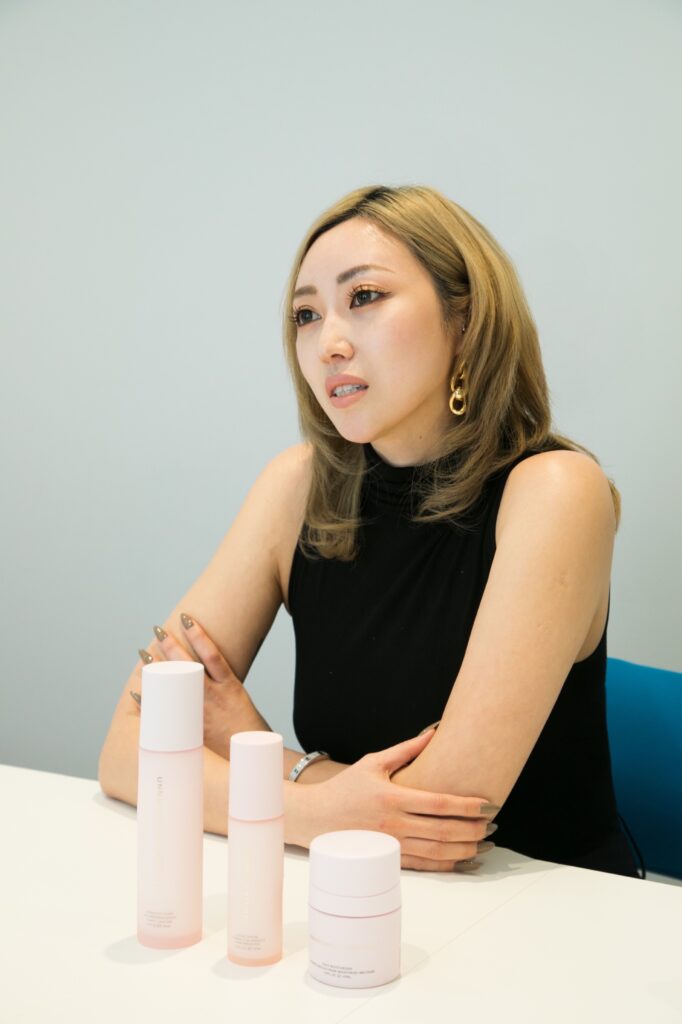 Ai also says: "It's great and surely happy that people buy our products because they are environmentally friendly or vegan. But it would be even better if the products you pick up and buy for their cute packaging, which are actually vegan, sustainable, and other environmental factors without realizing it. I hope that vegan and sustainable premise will become the standard in the cosmetics industry."
She believes that consumers should be able to choose products without having to think about environmental and social issues in the first place.
"That's a goal that manufacturers should achieve, and consumers should simply choose a product based on whether they like it or not, or whether it's good or not. Ideally, every product on the shelf should be a product that has been taken into consideration."
"UNNATURALLY NATURAL" products are not only vegan, but also environmentally friendly in many ways. The bright pink plastic bottle were also chosen for their sustainability credentials. "Some brands use glass bottles for environmental reasons, but as we are taking our brand global, we opted for plastic for our international shipments. Plastic is lighter, has a low burden of carbon dioxide emissions and is less likely to break in transit. I don't think there's one correct answer when it comes to bottles," she says. The company also has a multifaceted approach to social issues, donating a portion of its sales to organizations that support women and children, such as Make A Wish and UN Women.
This way of thinking and attitude comes naturally to Ai, she says. " I've always wanted to do something that contributes to society. In the UK, there are companies with clean values like 'Lush' and 'The Body Shop.' I think I've been influenced by that environment."
A "brand" that creates a sympathetic audience for the story.
Cosmetics with clean ingredients like "UNNATURALLY NATURAL" have been categorized as "clean beauty" and have been attracting attention mainly in Europe and the United States for the past few years. The market is expanding overseas, and "UNNATURALLY NATURAL" aims to be sold in the United States.
"I was often asked by many people why I didn't launch my brand in Europe and the United States, where the market is already established. But I believe there is a market for vegan and clean beauty products in Asia," says Ai. She already has customers in Thailand and Singapore, and often ships overseas.
Of course there are people in Japan who are looking it, but the real vegan market and vegan advocates in Japan are five or ten years away. "We want to grow to the point where we can import back from the US," she says, "when today's junior and senior high school students grow up. Today's younger generation is exposed to global information through social media, so they are very flat-minded and flexible, and they don't have a lot of prejudice against veganism. Many of them have their own opinions and see the brand at its core. We want to be the brand of choice for those generations and people.
Indie brands are appearing one after another overseas, ,and the clean beauty market in particular is growing rapidly. A good example is "Drunk Elephant" which was acquired by Shiseido. On the other hand, the products from Japan sold in foreign countries are the brands of major manufacturers. When asked what the difference lies, she replies is that it is still core of the brand.
"In my opinion, in Japan, a 'brand' means something that gives you or leads to a sense of trust, so most likely the major manufacturer is a brand. In other countries, a brand is about creating a product that tells a story, not just a concept for each season, but a story about what you want to be in the long term."
Different perceptions of a brand lead to different expressions. Major manufacturers tend to make strong appeals about effectiveness, which makes it difficult to understand the overall concept of the brand.In recent years, a number of D2C brands have emerged in Japan, and more and more of them have adopted a way of presenting brand stories. We may see more Japanese brands competing on a global scale in the future.
For "UNNATURALLY NATURAL", the brand story is not just about being skin-friendly and vegan. " I wanted to create a brand that was natural, yet approachable", so it was important to me not only to have a formula and ingredients, but also a pop and cute design. If you're not happy with the product, including its appearance and price range, you won't choose it. To be sustainable, it's important to be able to continue and appreciate the product, otherwise it won't continue." The brand's greatest strength is that it is kind to the skin, to society, and to the people who use it and their feelings!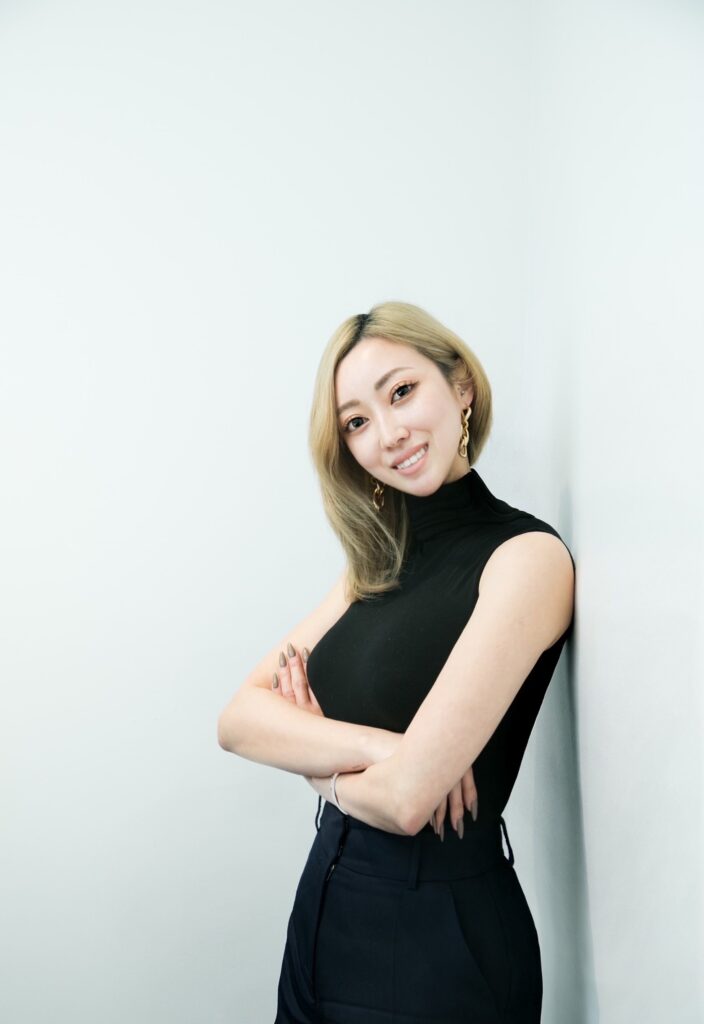 Latest articles on TOKION BEAUTY