In recent years, the topic of virtual fashion and fashion tech has been spreading. As technology influences fashion, virtual fashion has become more prominent. What holds the key to expanding the future of fashion? We spoke to Yoko Fujishima, who runs ZOZO Technologies' media, ZOZO FashionTechNews.
The value of connecting fashion tech and different fields
—You currently run ZOZO FashionTechNews, which is a platform owned by ZOZO Technologies. It seems like people used to pay intense attention only to new technologies or services in fashion and technology. Have there been any changes in that regard?
Yoko Fujishima (Fujishima): I got involved with ZOZO FashionTechNews towards the end of 2019. On top of posting about the overview or technological aspects of services and products, we also post about how they influence culture and other fields. People would talk about innovative gadgets like smartwatches and interactive clothes, but now we see more products with excellent functionality. We also need to talk about how consumers will accept and use these products in the future. We live in an era where even young fashion brands incorporate innovative technology. I believe we're entering a new phase— brands are discussing with people in different fields and expanding the possibilities of fashion tech even more.
—Aside from your work in media, do you physically work with fashion tech and develop products?
Fujishima: Our team is working on a project with Hosoo, an established Nishijin textile company, and the Interfaculty Initiative in Information Studies, Graduate School of Interdisciplinary Information Studies of The University of Tokyo. This project aims to develop functionality and textile design, and there's going to be an exhibition showcasing our work starting from April 17 in Kyoto. My role is to document and inform the public about the process of this collaborative effort. I try to understand each person's vision and background and what sort of future lies in textile design to convey that online.
—You share this process of broadening the possibilities of fashion tech.
Fujishima: Those in fashion go outside of their field when it comes to fashion tech, so that's why all involved parties need to connect and increase their potential. I'd be happy if FashionTechNews could become a network hub that encourages such collaborations to thrive.
—What potential is there in the manufacturing side of fashion tech, including the joint research you mentioned?
Fujishima: Some easy-to-understand examples are using AI to optimize manufacturing or the role machines play. But aside from those, I believe there's potential in keeping traditional techniques alive while also improving manufacturing environments. People say using AI at factories to optimize work would lead to workers losing their jobs. But in the long run, it could prevent people from working in harsh working conditions, and it could also improve wages. Regarding the balance of incorporating fashion tech, instead of thinking short-term, we should look at it long-term and from a global scale to solve issues.
The possibilities of virtual fashion
—The discourse surrounding virtual fashion as a communication tool in the age of coronavirus is everywhere. The game, Animal Crossing, was a huge hit, and more recently, the collaboration between the 3D avatar social media app ZEPETO and Gucci made waves. Over these past few years, online communication has evolved and spread in many ways. How do you think the affinity between fashion brands and online communication will change?
Fujishima: I think people will use a new method like visual merchandising to target Gen Z. It's an effective method that can quickly respond to the market, and high fashion brands are still exploring how they could keep their unique values and their distance. Because fashion is open to the public and consumers could duplicate it, adding exclusivity to brands will probably be an obstacle for those in the business. Perhaps high-end brands and online communication tools don't mesh well together in the first place, but they must enter the marketplace in the beginning because so much content is out there today.
—One example of an e-commerce site that provides an immersive experience with real-life retailers in a game format is the styling app DREST. It's popular because it covers all bases— a game with social media and shopping elements.
Fujishima: Yes. This is partially thanks to the fact that Lucy Yeomans, who is the former editor-in-chief of Porter run by Net-a-Porter, is the person who launched it. E-commerce sites used to come in two-dimensional forms like magazines and catalogs, but this app made it three-dimensional. The fun thing about shopping on DREST is, you can compare what you have in your physical closet and what you have in your virtual wish list. Other games allow you to create a complete wardrobe, of course. But going beyond that and coming up with an app that users could use as an everyday tool is an example of real-life and the virtual world colliding.
—The app isn't just a virtual world. It's like a real shopping experience but different at the same time.
Fujishima: We should celebrate HATRA and chloma's endeavors because they approached it in that manner. In terms of HATRA, they started the brand by using a 3D modeling software for fashion, called CLO, and then posted their AR data onto their website. They made a crossover early on. Instead of stopping at making clothes, chloma has its distinct worldbuilding in their virtual store. Both domestic brands incorporated virtual mediums to illustrate their respective worlds before everyone else. Moreover, we, ZOZO Technologies, announced our virtual model, Drip, and are working on updating the user's shopping experience. I'm excited to see the gradual changes happen in my immediate surroundings.
The permeation of virtual fashion brands
—In Japan, some department stores and clothing stores have their virtual store, but they haven't successfully replicated the convenience and options online shopping offers.
Fujishima: We've gotten so used to using devices, such as our phones and computers. Now, there's a dissonance between our ideaof what's virtual and the reality of it. So, it's not something fashion alone can fix. When devices like smartglasses become the norm, then I think the virtual experience could feel normal.
—On another note, some brands are establishing themselves virtually. Can you name any brands that are exploring the creative possibilities unique to its virtual medium?
Fujishima: Happy 99 is gaining popularity as an American brand that started virtually and moved towards making actual products. They initially made shoes with squiggly shapes that are uniquely virtual-looking, but because figures like Lady Gaga and Grimes took notice of the brand, they made them into physical products. These two aren't virtual brands per se, but Japanese brands such as MAGARIMONO and Synflux use digital design processes and pursue technology to create something new. Clothes and objects have rules and guidelines when it comes to making them. And so, of course, they'll be tested on their skills to overcome such stipulations. Virtual fashion brands have the power to give feedback to traditional modes of clothesmaking.
—Some virtual brands aim to be sustainable by preventing consumers from buying clothes to throw them away immediately.
Fujishima: Now, there aren't many variations of clothes you can wear virtually. So, it's still not the perfect replacement. We think shiny textures and curves with a virtual vibe are fresh because virtual brands are coming out right now, but perhaps that'll just end as another trend by next year. The approach itself will no longer be sustainable then. If clothes with a more organic vibe became the trend, then we'd have to consider methods that extend beyond physical garments.
—Are there any fields affecting fashion in terms of being sustainable and trying to stop overconsumption?
Fujishima: I'm interested in where bio fashion is heading. I don't think it's possible to stop buying clothes, and if we do, then we'll lose the fun of fashion too. What's essential is coming up with a system that doesn't make the consumer feel guilty whenever they buy clothes. For example, dying clothes in a way that doesn't pollute water or getting rid of clothes without throwing them in the trash are key. I assume some brands or companies do that sort of research and put it into practice. But we must make sure we don't make that into a simple trend; I hope we could adopt sustainability into our everyday lives in the future.
—What do you think the future of fashion looks like?
Fujishima: As I said earlier, I feel like we're transitioning from the era of surface-level collaboration to one where we need to think about what happens when we incorporate technology into clothes and what that means. For instance, a clothing item that can change shape like a Transformer robot might not feel that new in the future. The following is important when something like that happens: think about what you can do with a particular product and convey and create its value. From the outside, it might seem like this industry is insular and hard to join. It might also seem like people in fashion decide on things depending on whether something is cool. But there's a proper reason behind the things designers and manufacturers make. Now that we live in a world where the concept of newness is no longer fresh, we need to talk to people outside of fashion and carve out a space where we could bring things to life.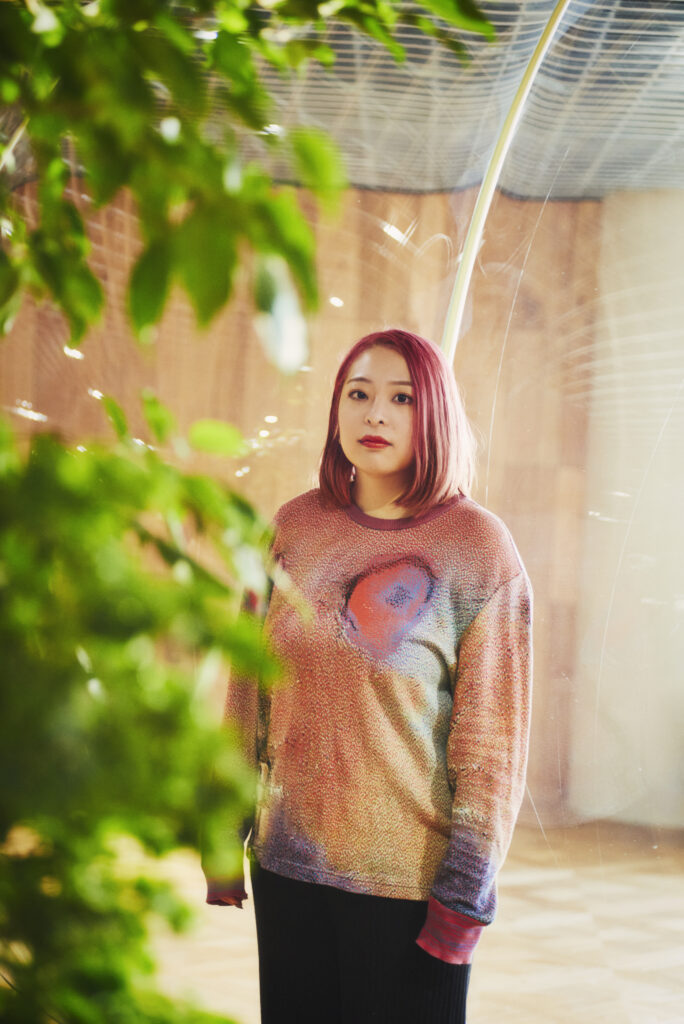 Latest articles on TOKION FASHION