The representative of shoegaze, My Bloody Valentine, has rolled out their catalogue on streaming services, and will be releasing the reissues of their magnum opuses in CD/LP in May. We took this opportunity to take a retrospect of the band's path and evolution; to dig further on the impact they made on the Japanese music scene and artists, we have requested the author of Shoegazer Disc Guide (co-write) and My Bloody Valentine Koso Subete, Takanori Kuroda, for a contribution. In this article, we will be retracing the connector line of the band's sound and aesthetic that have been giving a grandiose impact across generations and passed down to this day.
The shoegaze band extolled by Brian Eno and Patti Smith
The Irish four-piece band consisting of both male and female members, My Bloody Valentine (from hereunder, MBV,) has suddenly transferred to Domino Recording, and rolled out their past four records, Isn't Anything, loveless, m b v, and ep's 1988-1991 and rare tracks, on streaming services and digital music stores. Furthermore, in May, the band is reissuing their early cuts in CD and LP.
MBV is a representative of the music style, so-called 'shoegaze', and has established a monumental achievement with their second album, loveless, released in 1991. The sound the band concocted was so innovative that spurred Brian Eno on to comment: "It's a new standard of pop music"; also won acclaim from the queen of punk, Patti Smith: "The biggest influence of my life." The band also has been giving a remarkable impact on pioneers of different music genres, including Ireland's legacy, Sigur Rós, Mogwai, Radio Head, Tame Impala, and Kanye West.
Not only in the music scene, but MBV has also strongly influenced the fields of art and fashion. The band's collaboration with Supreme which launched in April of last year, and has been a hot topic among people, is still fresh in memory (and not to forget about the price of MBV vintage tees flaring up couple years back instantaneously after Kanye West was spotted donning one.) Even in the cultural aspect, the band appears charismatic and popular, and it is extremely exciting that their catalogue that once disappeared from streaming platforms are back again on service reaching people's ears.
The path of the band that established the innovative sound
In 1983, MBV was formed in Dublin. In the beginning, the band had been playing music inspired by garage rock and post-punk; after membership changes, the band began burgeoning with the current members: Bilinda Butcher (vocals, guitar), Kevin Shields (vocals, guitar), Debbie Googe (bass), and Colm Ó Cíosóig (drums).
In 1988, the band had signed to Creation—a label that had signed The Jesus and Mary Chain and Primal Scream, and later birthed Oasis—and released their first album Isn't Anything, which obtains a music style of mixing noisy guitar sound with pop melodies, and gave a tremendous impact on the music scene.
Three years later, the second album loveless (1991) was released, demonstrating a psychedelic yet experimental soundscape achieved by relentlessly layering guitar feedbacks obscuring the outline, the androgynous male and female vocals, and exquisite balance of these elements. As mentioned earlier, the band is still garnering a lot of followers to this day.
Flipper's Guitar and Spitz to be the first to react in the Japanese music scene
When loveless was released, although the album did not get much attention in the mainstream world, it was fervently admired by niche music fans. It was the same here in Japan: In November 1991, the band's first-ever Japan tour was so successful that a 'daytime show' was carried out urgently at CLUB CITTA. In this article, I would also like to cover MBV's influence on the Japanese music scene.
Back in the day, the first-ever band in Japan that incorporated MBV's sound style was Flipper's Guitar. The song "AQUAMARINE" in the third and the final album, DOCTOR HEAD'S WORLD TOWER, released in July 1991, is inspired by MBV's "to here knows when." Under the production of Jin Yoshida (SALON MUSIC), the band layered multiple guitar feedbacks, that were put into the sampler, to accomplish the hypnotic soundscape. It is astonishing how Flipper's Guitar had appropriated the style in leaps and bounds, as they released the song in February of the same year MBV had released Tremolo—the EP containing the song "to here knows when."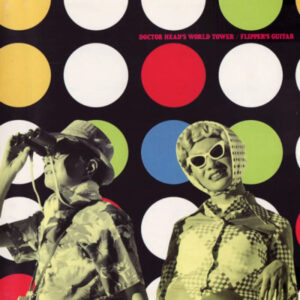 Around the same time, Masamune Kusano of Spitz was deeply into shoegaze bands including MBV, Ride, and Slow Dive; the members of Spitz claim that the second album Namae wo Tsukete Yaru was made under the concept of 'Ride Kayo (Japanese pop version of Ride),' coalescing shoegaze with Kayokyoku (Japanese pop music).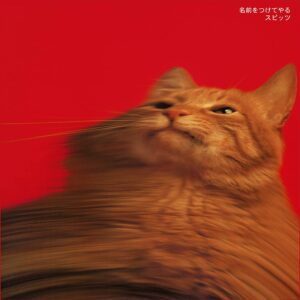 The band's unique sound/aesthetic has influenced a wide variety of genres from alt-rock to Visual-kei
By the way, MBV's greatest invention that opened new possibilities for the guitar is 'glide guitar' coined from Kevin Shields' guitar playing style. It creates an extraordinary sound often with an atypical tuning and by strumming chords while holding the arm of the guitar, resulting in a modulating sound; also, by using an effects unit called 'reverse reverb.' Artists mesmerized by glide guitar and implementing the style are legion. Even in Japan, the technique is present in songs, for example, DIP's "My Sleep Stays Over You" (1992) and SPIRAL LIFE's "Nero." So yes, Shields' invention—glide guitar—is not a 'genre' but a 'style,' and one of the reasons why it is so widely influential is because it is adaptable to various types of music.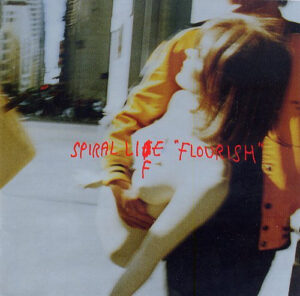 MBV's aesthetic is carried on to so-called 'Visual-kei' bands as well. For example, Plastic Tree formed in 1993 uses MBV's "only shallow" for their entrance theme, which is a common knowledge among the fans. Also, their 9th album, Utsusemi (2008), is imbued with sounds embracing the influence of MBV—the group's unanimous favorite band. SUGIZO of LUNA SEA is another guitarist who professes himself inspired by Shields and wrote "Decaying"—recorded in his solo album Oto (2016)—a song sounding like what it would be if Shields collaborated with [Einstürzende] Neubauten.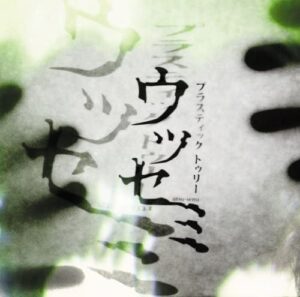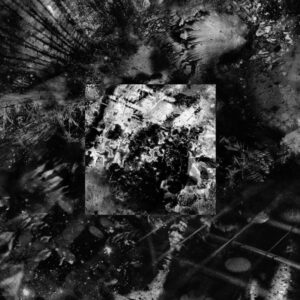 Artists harnessing MBV's DNA and taking it further as a 'modern sound'
The 90's shoegaze movement had ceased in no time, and MBV went on a hiatus. However, MBV's DNA has certainly remained even after the year 2000. In 2014, Kuruli released the album, THE PIER, featuring a song with a familiar title: "Loveless." Yet, this song is an organic band ensemble embellished with the horns; "LV30" in the 2001 album, TEAM ROCK, would rather be the song directly influenced by MBV—The drum fill intro strumming "ra-ta-ta-ta" is unequivocally an homage to "only shallow" (from the album Loveless), and I cannot help associating the song's soundscape full of hovering sensation with MBV.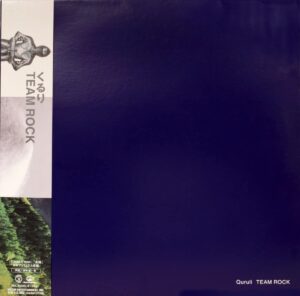 After fifteen years since the release of loveless, MBV has made a miraculous comeback, and subsequently, as if in response, a slew of artists from the new generation inspired by MBV came out one after another. For example, the song "Tengoku wa Mada tooi" by Lovely Summer-chan—who takes in the style of UK rock in the 1960's to 1990's—in her album LSC released in 2016, is reminiscent of MBV's rambunctious sound. Also, a quartet with male and female vocalists—Luby Sparks' debut album, co-produced by Max Bloom (of Yuck) in London, presents a 'updated sound' of jangle pop that MBV had often adopted to their music in the early days.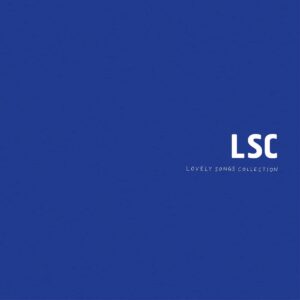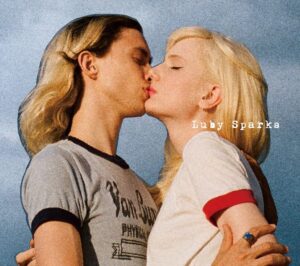 In addition, the DNAs of MBV and shoegaze are carried on by bands like THE NOVEMBERS, Hitsujibungaku, For Tracy Hyde, and otherwise. Right after loveless came out, musical works that are directly influenced by MBV's remarkable sound have emerged all over the world. However, now, after thirty years since then, artists emancipated from the spell of MBV and loveless, are beginning to convert the sounds into an abstract 'style,' and forging a new form with their originalities.
Latest articles on TOKION MUSIC