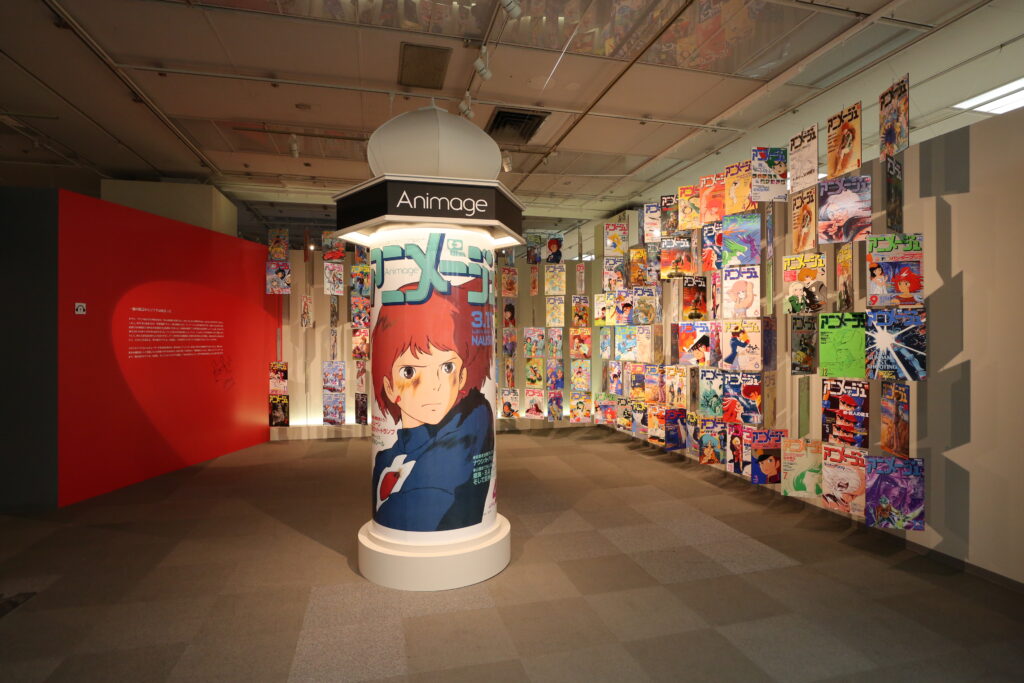 The exhibition "'Animage and Ghibli' , Ghibli started from one magazine" was held in Matsuya Ginza, Tokyo. In order to prevent the spread of the new coronavirus, the exhibition was ended earlier than initially scheduled, but the exhibition is planned to travel to various locations in Japan, including Ishinomaki, Miyagi Prefecture.
Focusing on the period when Toshio Suzuki was active as an editor of the magazine (from the end of the 1970s to the 1980s), this exhibition introduces the boom period when animation made a significant leap in terms of both quality and quantity in the wake of the big hit of "Mobile Suit Gundam" that appeared in 1979, and the process between the discovery of the young directors such as Isao Takahata and Hayao Miyazaki who would later lead the studio Ghibli and the commitment to film making with them. In addition to Suzuki's production technique and method of work, it unveiled animation cels of "Nausicaa of the Valley of the Wind" and invaluable pieces of material of Mamoru Oshii's "Angel's Egg" .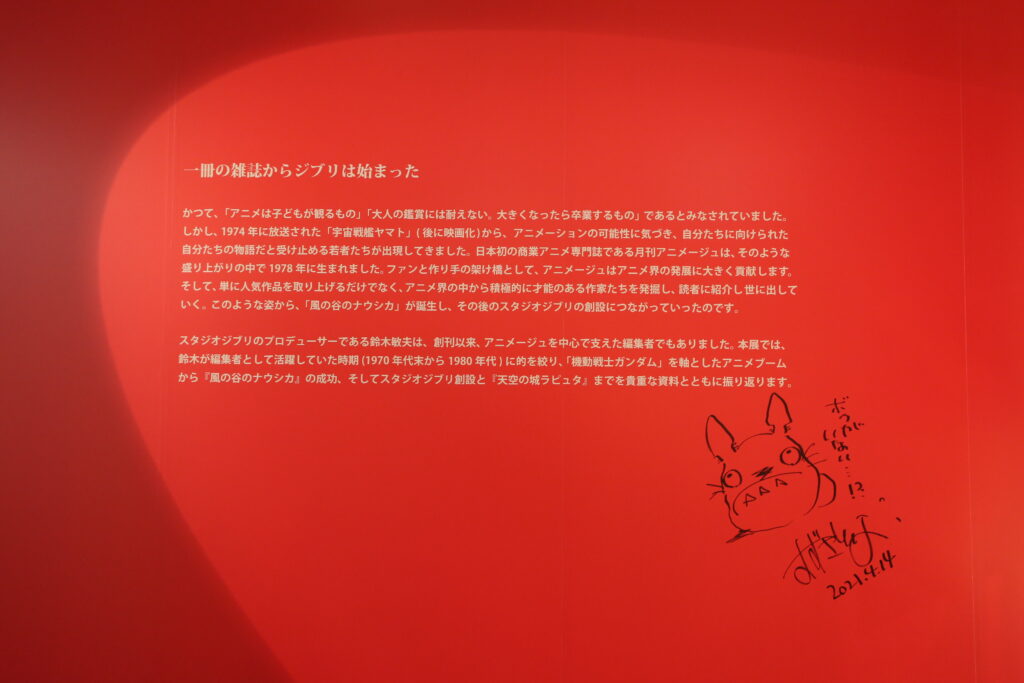 On this occasion, we speak to Nozomu Takahashi, a junior colleague of Toshio Suzuki in the magazine "Animage", who supervised this exhibition and currently serves as a senior advisor at the Ghibli Museum, Mitaka. He talks about about everything including the magic of Toshio Suzuki as an editor, Isao Takahata, Hayao Miyazaki, and Mamoru Hosoda for whom he is working as a producer in recent years. We also showcase the exhibition view at the Tokyo venue.
——Firstly, please tell us what triggered this exhibition.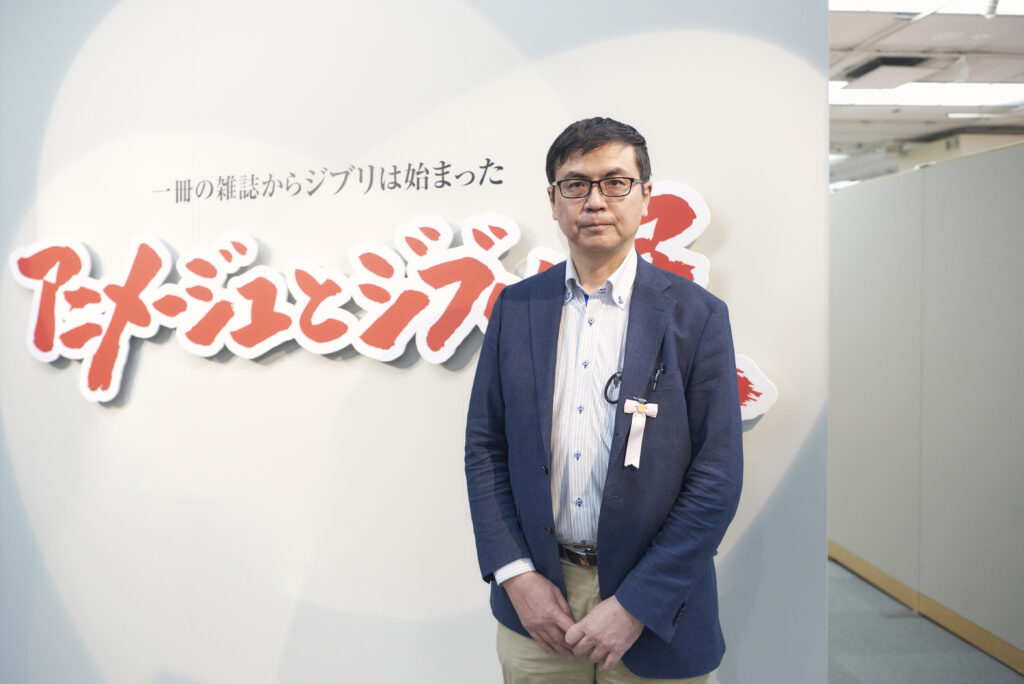 Nozomu Takahashi (hereinafter referred to as Takahashi): It started from the exhibition "Toshio Suzuki and Ghibli" that was originally scheduled to be held last year. The book "ALL ABOUT TOSHIO SUZUKI" published by Suzuki in December last year was originally being developed as a catalog of the exhibition, but it was released as a sseparate publication because the exhibition was cancelled due to the of coronaviruses pandemic. Although the large-scale exhibition was canceled, as one of contributors to "ALL ABOUT TOSHIO SUZUKI", I was exploring the possibility of holding a downsized exhibition by narrowing its focus. In that case, we thought it would be better to focus on Toshio Suzuki's career in the Animage, which had not fully been introduced. Then it ended up with having this exhibition.
——When did you join the editorial team of "Animage"?
Takahashi: I joined the editorial department of "Animage" in 1983, and at that time, Suzuki was the deputy editor-in-chief. It was about a year since the start of serial comics of "Nausicaa of the Valley of the Wind" and about the time when a film adaptation of it had just been decided.
When I first joined Tokuma Shoten, I was in the editorial department of "TV Land", but then-editor in chief of "Animage" Ogata (Hideo) or Suzuki asked me to transfer to the editorial department of "Animage". Back then, there was no one in the team who was very familiar with anime, so they might have thought I would be a right person probably because I knew quite a bit about anime and I was a little cheeky as well (laughs).
——It's surprising that there were no people in the editorial department of "Animage" who were familiar with anime.
Takahashi: After I joined, the number of such people has increased, though many of them came from other departments. However, it had many student part-timers called "free", who are insanely familiar with anime. Ogata and Suzuki's policy was to actively use such people from outside, so they were allowed to write many articles. As professionals, the editorial staff were editing the viewpoints of such fans. I did well there maybe because I was just in the middle of the position between the fans and the editors.
——I could feel the heat of the editorial department back then from this exhibition.
Takahashi: I think it related to a policy of Ogata, but it was derived mainly from a great contribution from Suzuki. There were more or less 60 people in the editorial team and we were making the magazine in a festive atmosphere.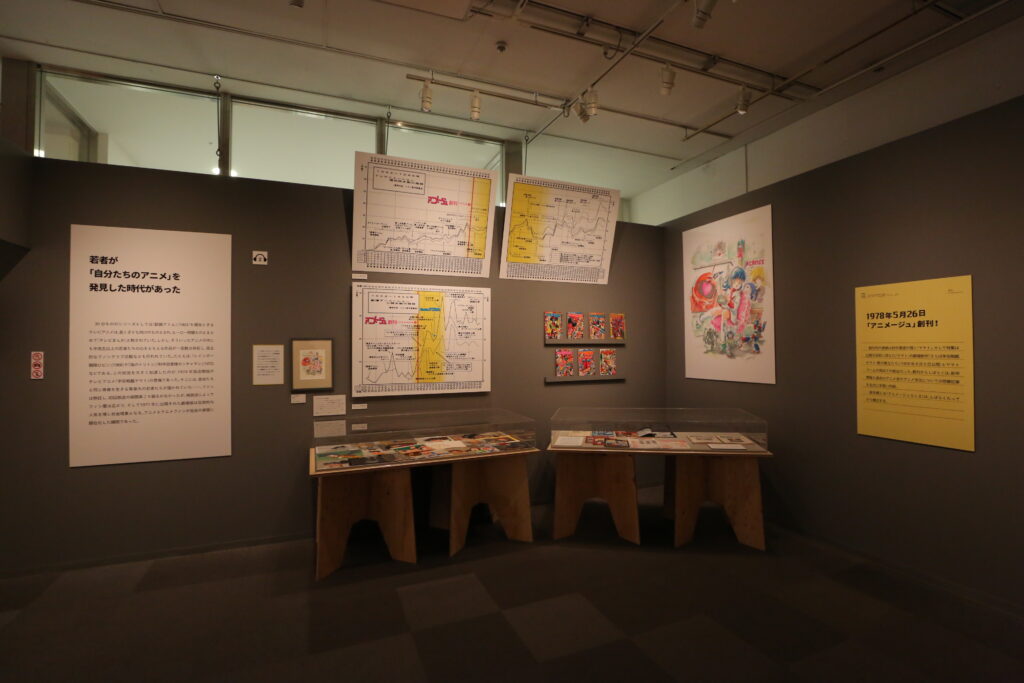 ——"Nausicaa," which is the main focus of this exhibition, was re-screened last year and became a hot topic again. What do you think is the reason why "Nausicaa" is loved over time?
Takahashi: This is just my personal opinion, but one of the reasons can be the fact that it is science fiction. Therefore, the theme of the film always looks new to the audiences. Another thing is the overwhelming charm of the heroine Nausicaa. Among Miyazaki's films, Nausicaa is the one and only superheroine who solely takes on the destiny of humankind. At that time, "Animage" had a deadly simple project called "Best 10 Characters of the Month", where we get readers vote for their favorite characters to decide the best 10 characters every month. Despite the fact that the project started in 1986, more than two years after the release of the film "Nausicaa", Nausicaa had been by far the number one from the start, until Nadia from "Nadia: The Secret of Blue Water" replaced her in 1991. That means, she was in the top position for about 5 years straight. As can be seen from that example, she is such a beloved character.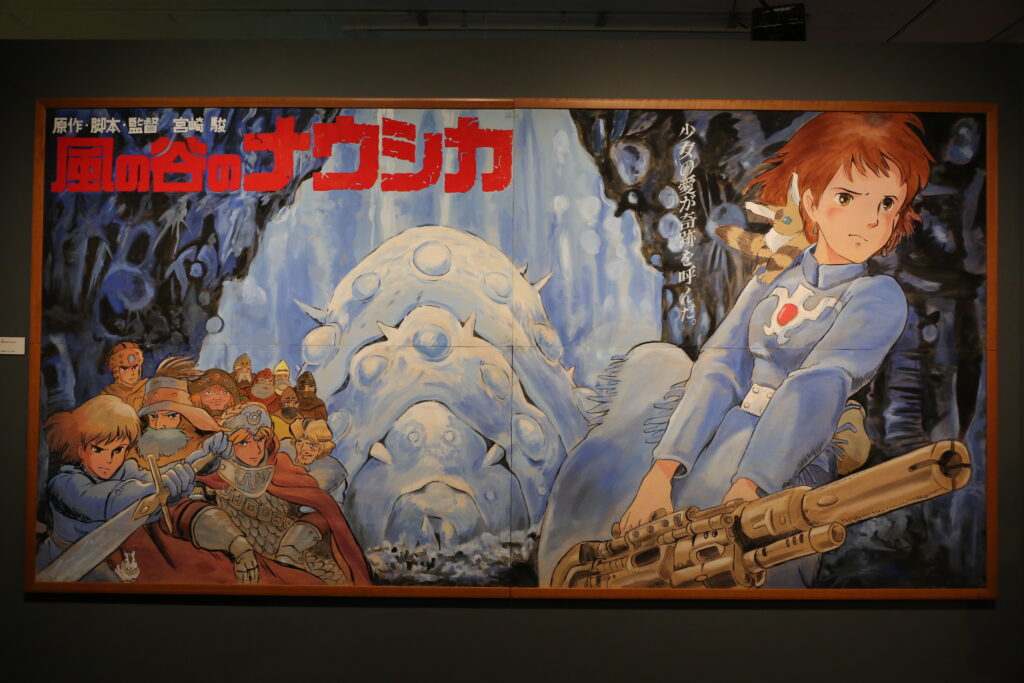 ——Did you feel that the film "Nausicaa"would become a hit when it was made?
Takahashi: I didn't think about whether it would be a big hit. In the first place, at that time, I didn't really understand how the film would be released and how much sales would be a hit. However, the only thing I can say is that I realized the true value of both "Nausicaa" and "Laputa" only later. The film "Nausicaa" was much simpler than the original comic, so at that time I felt that something was missing. I was like "oh, does it really end like this?" In the last 20 years or so, however, I have come to understand how great it is from an objective point of view.
"Suzuki is a person who proceeds with what he should do without being bound by common sense"
——What was the great thing about Mr. Suzuki as an editor from your point of view?
Takahashi: It may be a little different from what you want to hear, but he has an unorthodox approach, which made him totally different from the stereotype of magazine editor. It was hard to imagine back then that a magazine editor makes a film. He was completely ignoring the framework he was given. Normally, when it comes to "making a film," one would ask a film production company to do it. But Suzuki made a film while making a magazine, because he saw it as an extension of what he had originally been doing.
Although that system had endured the production of "Nausicaa" (released in 1984), for the production of "Laputa" (released in 1986), we decided to set up a new studio based on Tokuma Shoten, instead of relying on an existing studio. That was Studio Ghibli. From that point on, I think he started to move his main focus away from being an "editor" to being a film producer.
——Do you think Suzuki had a desire to make a movie from the beginning?
Takahashi: Hmm. I'm not sure. But I didn't think he was aspiring to be a movie producer at first. Probably, it was people rather than film production that was important to him. It seems that he fell in love with the talents of Takahata and Miyazaki. I really felt that.
In addition to film production, there were paperbacks and music labels around "Animage". What he did was to commit himself to them, instead of leaving them to someone else. Even though there was already an editorial department for paperbacks, he made another one by himself. Normally, the deputy editor concentrates on making the magazine, but he was just proceeding with what he wanted to do and what he should do, without being bound either by common sense or by the established mechanism. He was such a person.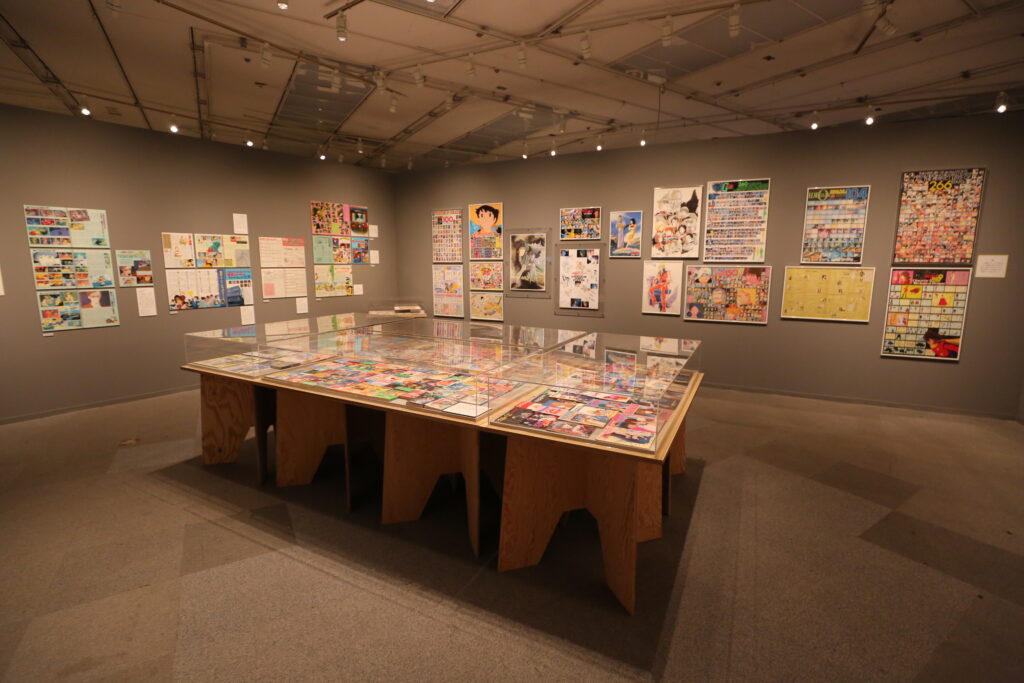 ——Takahata, Miyazaki, and Suzuki are famous for their great relationship. Did Suzuki have a strong desire to discover new talents from that time?
Takahashi: He was enthusiastic about discovering new talents, both in terms of anime creators and magazine editors. He is extremely good at giving jobs to young people and drawing strength from them. When he leaves it to someone, he leaves it all to him/her, which I can't imitate at all. If the person in charge of the page says "I want to do this", and if that idea sounds good, he allows him/her to do it just freely. He doesn't impose his own idea of how the magazine should be to the others. He was good at developing younger talents by trusting them. Of course, he sometimes reprove younger colleagues, but he basically was a person who develops the talent of individual.
As for anime creators, I think there were some who fit and some who didn't. He got along well with and appreciated ability of Tomino (Yoshiyuki) of "Mobile Suit Gundam", Otsuka (Yasuo), Takahata, Miyazaki, and Oshii (Mamoru). Some people might say that as a magazine editor, it is better for him to work well with wider variety of people. But he has developed a deep relationship with people he admired. I believe it led to the success he has achieved.
The great bond between Isao Takahata and Hayao Miyazaki seen through the film "Only Yesterday"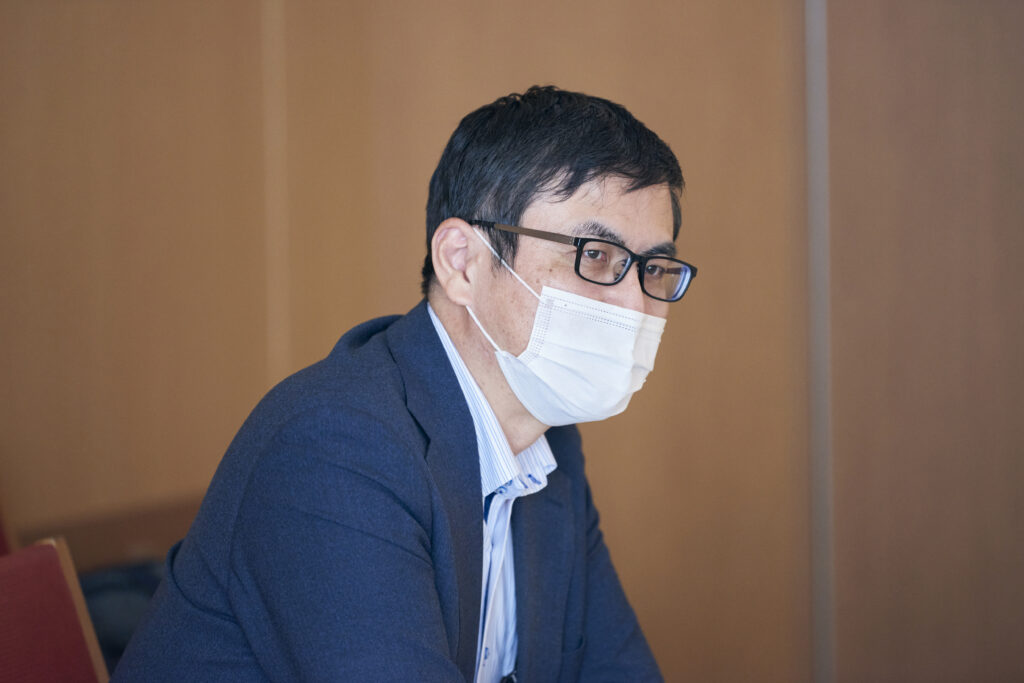 ——How was Studio Ghibli founded?
Takahashi: There were two stages in establishing Studio Ghibli. The first was in 1985 when "Laputa" was produced. At that time, Suzuki and his colleague Kameyama (Osamu) were making suspicious movements (laughs). At that time, after "Nausicaa", we were about to work on another one with Director Miyazaki and I was told suddenly that "we are going to make a new animation studio", which sounded shocking. I just couldn't believe that we can create a new studio as easily as they said.
Since there were already several animation studios that had produced works with Miyazaki, I thought they would ask one of them to do it again. But Suzuki said "I changed my policy from this time and decided to create a new studio". Then we act established a studio in Kichijoji, Tokyo. However, at that time, instead of hiring a lot of people, the production team was basically disbanded every time the work was finished.
Then the second phase was when the studio became a real company for the production of "Only Yesterday" (released in 1991). I was one of those who participated in Ghibli at that time. From this time on, it started to hired people to form an organization, signing up the social insurance. And the organization of the company as it is now began to be formed. In 1992, we built our own office building designed by Miyazaki in Koganei, thereby establishing a basic part of Ghibli as it is now.
——After you joined the Ghibli, you started to work directly with Miyazaki and Takahata. What was your impression of them?
Takahashi: Since the first work I was involved with was "Only Yesterday," I had a greater impression of Takahata. I thought he was a really amazing person. He had a lot of knowledge and I learned a lot even from normal conversation with him. I had a lot of valuable experiences with him. Apart from how he worked, he was an outstandingly rational and a wonderful person.
In terms of the way he produces works, it was totally messed up (laughs). Takahata was a person who has no idea of keeping to a schedule. This is a story I've heard, so it may be a little exaggerated, but when he was working on an anime for a TV series, he got angry and said that "why on earth do we need to broadcast one a week?" He was a person who was likely to say something like this for sure. He was a perfectionist who wants to create what he really think is good.
——How about your impression of Miyazaki?
Takahashi: I worked with Miyazaki on "Porco Rosso" (published in 1992) and "Spirited Away" (published in 2001), but I have stronger impression of Miyazaki when he was involved in "Only Yesterday". Actually, "Only Yesterday" was directed by Takahata and produced by Miyazaki.
Before that, the film Takahata had directed was "Grave of the Firefly" (released in 1988. Simultaneously screened with "My Neighbor Totoro"). But it was not completed at the start of the screening, and was released unfinished with some part of it left unpainted. This kind of failure, I think, would make it difficult for the director to get an offer for the next project.
Under such circumstances, my impression was that Miyazaki definitely wanted Takahata to make another film because he thought it was a shame to let Takahata's career end with "Grave of the Firefly". That's why he took it upon himself to serve as a producer for "Only Yesterday". Although he didn't say it explicitly, I think he really thought like, "I'll take responsibility for it, so I want Takahata to make a film."
In this way, the production of "Only Yesterday" started. Since it was made by Takahata, there was no problem with the content, so the only concern was the schedule. Then, it was becoming hopelessly behind schedule just as anticipated (laughs). At that time, Miyazaki stood up and wrote the schedule (process chart) on a large piece of paper and gathered all the staff to say, "If this movie is not in time for release, it will never be shown. We will never screen the unfinished work." It was such a wonderful speech and I was impressed.
Takahata didn't say anything then, but I'm sure the speech worked. Thanks to it, all the staff including Takahata, renewed their pledge that they would definitely finish it in time, and it was completed by the time of release safely. If Miyazaki hadn't appeared at that time, I think the work would not have been completed in time. I felt the friendship between the two at that time. It was such a deep bond. So I have personally got a stronger impression from Hayao Miyazaki as a producer of Isao Takahata, rather than as a director. At the time of the promotion of the film, Miyazaki and Takahata were working in pair, which I think was the last opportunity for two of them to team up intensively with each other.
"I've always wanted the day when anime wouldn't be discriminated against."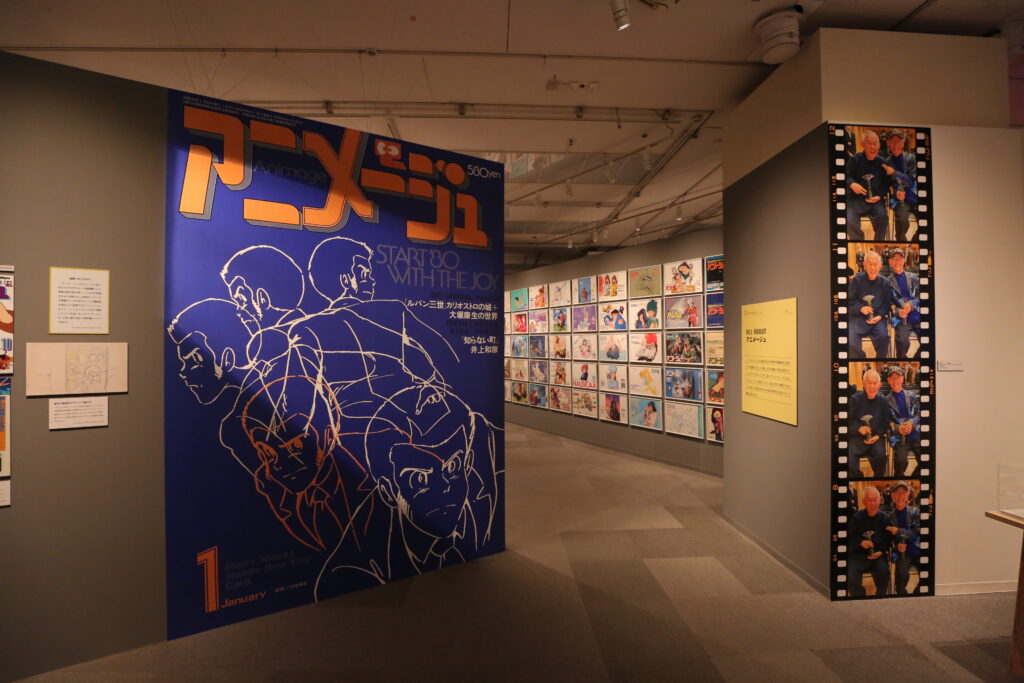 ——In recent years, you have been working with Mamoru Hosoda. How did that happen?
Takahashi: That's because of Suzuki (laughs). When I was in Studio Ghibli,
I got told to take charge of "Howl's Moving Castle" which was supposed to be made by Hosoda. So I was introduced to him by Suzuki and did it for over a year. Although it didn't work out well as a result, I have been acquaintance with him from then.
Right after the failure of Hosoda's "Howl", Suzuki told me that he had fixed things up with NTV, and I came to be on loan to NTV at first, but I was transferred later and officially became a member of it. That was around the time of "Always-Sunset on Third Street" (released in 2005), and after that, I started working with Hosoda again.
——You are also involved in "Summer Wars" (released in 2009), right?
Takahashi: That's right. Since I participated it on the way, the content was almost fixed at that time, and I was mainly in charge of money management and promotion. After that, I was involved as a producer with "Wolf Children's Rain and Snow" (released in 2012), "The Boy and the Beast" (released in 2015), and "Mirai of the Future" (released in 2018).
——What are the characteristics of the works with Mr. Hosoda?
Takahashi: Of course, I think he has a lot of respect for Ghibli's work, as well as for Takahata and Miyazaki. However, I have the impression that he is now trying to challenge new form of animation films and expanding the possibilities of it as much as possible.
—— I heard that you were also involved in the process in which Anno (Hideaki) founded his studio Color.
Takahashi: That's also what I got told to do by Suzuki (laughs). But it really was a bit of "helping" him. Suzuki said, "Anno will create a new studio, so just help him." Suzuki has been supporting Anno since the time of "Animage", and I knew a little about how to found a company from my experience in Ghibli. So I was a little involved at the time of launch, though I was not involved in the operation of it at all.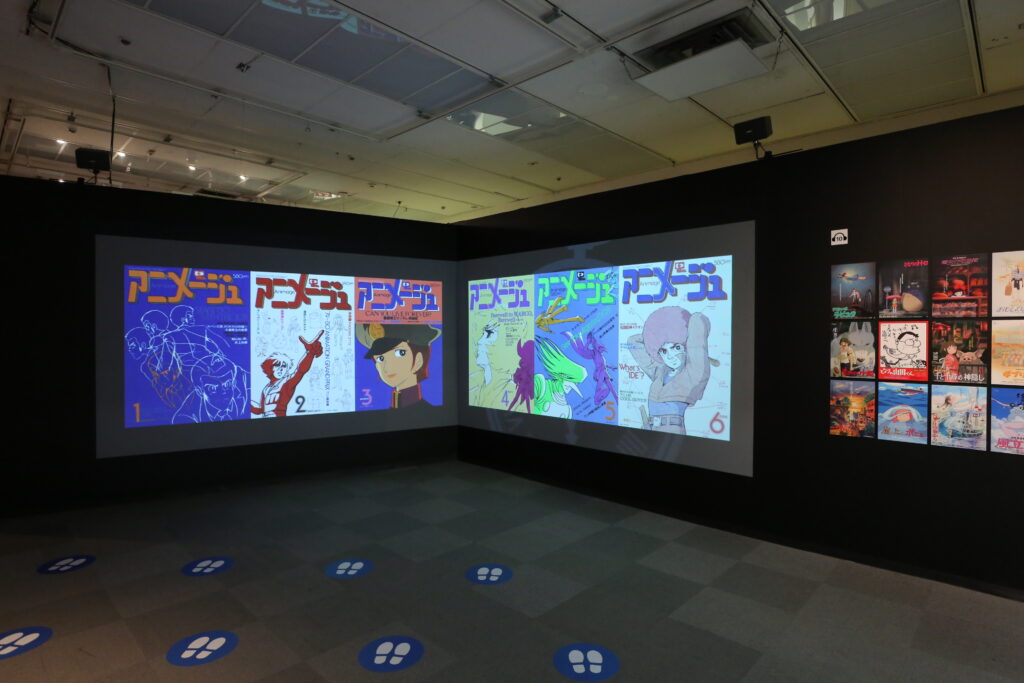 ——What do you think has changed since you first got involved in Japanese animation?
Takahashi: Basically, I don't think the mainstream of anime has changed that much. An animation drawn with line drawings, the content is an adventure, or something that conveys a positive message to young people. In the words of Mr. Miyazaki, they are sending out to young people who have not yet appeared in society that "this world is worth living".
However, I think the range of it is expanding. Animations by Ghibli have become something that can be enjoyed by adults, or even the elderly. And overall, it has become possible to deal with anything from science fiction to slice-of-lifeand historical genres.
Also, let me ask this question, but isn't anime discriminated against now?
——I don't think it is. I think that anime is becoming more common than before, and there is less prejudice against "animation."
Takahashi: Oh, that makes me think that the time has changed. A long time ago, when I was reading a newspaper, even "Porco Rosso" was described as a film for children. From the time I was doing "Animage", anime has been thought as something for children, which I was really fed up with. If it's not the case anymore, it's good. I've always wanted the day when anime wouldn't be discriminated against. If you can make anime freely and you are not discriminated against just because you are watching anime, I think it's a progress. It's all because of efforts of the pioneers.
——Finally, the exhibition is planned to travel to the other locations, including Ishinomaki, Miyagi Prefecture, right?
Takahashi: So far, the exhibition in Ishinomaki has been decided, and the rest has not yet, but we plan to do it. I think the content will be a little different from what we did in Tokyo this time. Ishinomaki has the "Ishinomori Manga Museum", so we are talking about doing something in conjunction with it. I myself am looking forward to it as we are going to do something that has not been done in this exhibition.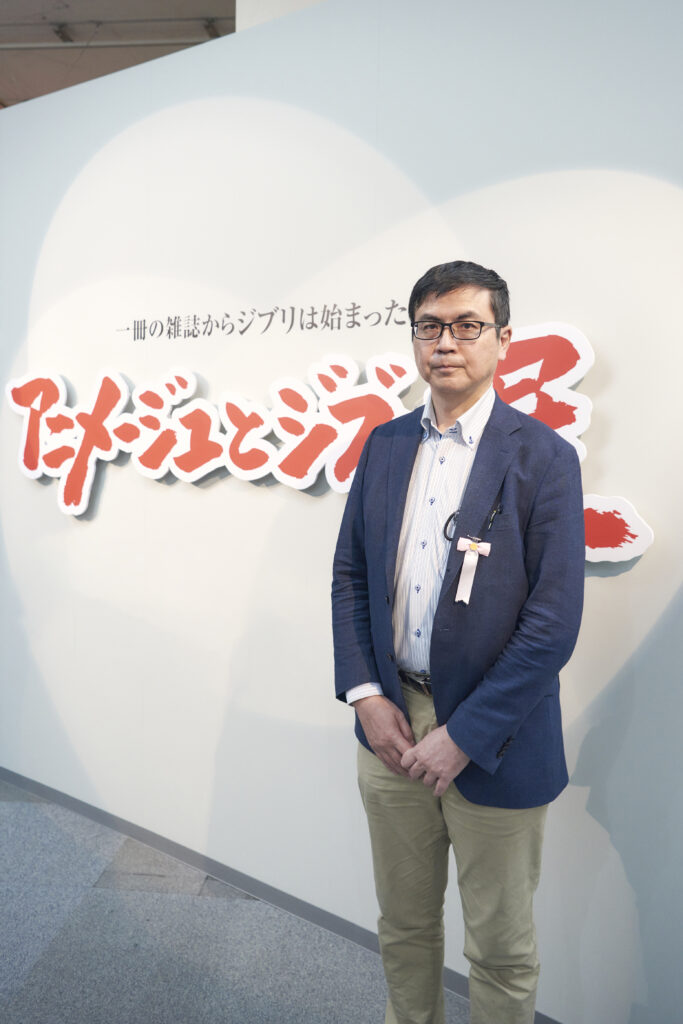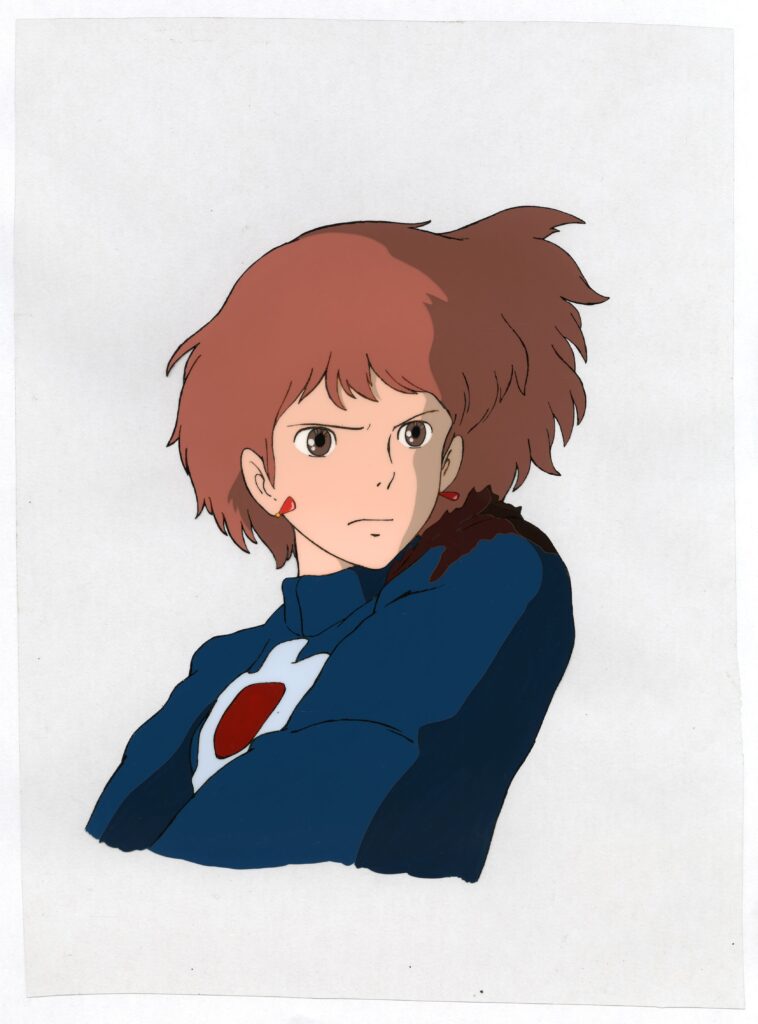 Latest articles on TOKION MANGA / ANIME