"J-Beauty" has been gaining attention in the Western beauty industry. The beauty regimen that symbolizes Japanese beauty, derived from traditionally cultivated aesthetics, concepts and customs, has begun to become a part of the daily lives of people around the world. The new series "J-Beauty report from Europe" introduces the J Beauty brands, which are gaining popularity in Europe, and digs into the ancient Japanese beauty methods. The series is supervised by Keiko Suyama, the representative of "Dessigne," who has lived in Paris for over 20 years and consults on expanding Japanese beauty brands into the European market. We explore the Japanese aesthetics from each moment with Suyama, the driving force behind the J-Beauty trend in Europe.
The second installment of the series is "Bizen," which makes face-wash facial soap using whole grain organic rice, the source of ancient Japanese beauty. Suyama describes the founder, Florence Miette Ishizaka, as "a very intelligent and interesting person with intimate knowledge of French and Japanese cultures." Florence, a genuine Parisienne, is currently active as a brand strategy consultant, having been executive manager and CEO of major brands such as "Cartier," "Burberry" and "Lancel." Launched a made-in-Japan natural skincare brand "Bizen" in 2021.
"The alliance of nature and technology was the ideal combination," she explains a reason to start out the J-Beauty brand with a deep understanding of both Japanese and French cultures. We asked her, who lives between Japan and Europe and continues to develop her multifaceted perspective, about Japanese culture, spirituality and J-Beauty trend.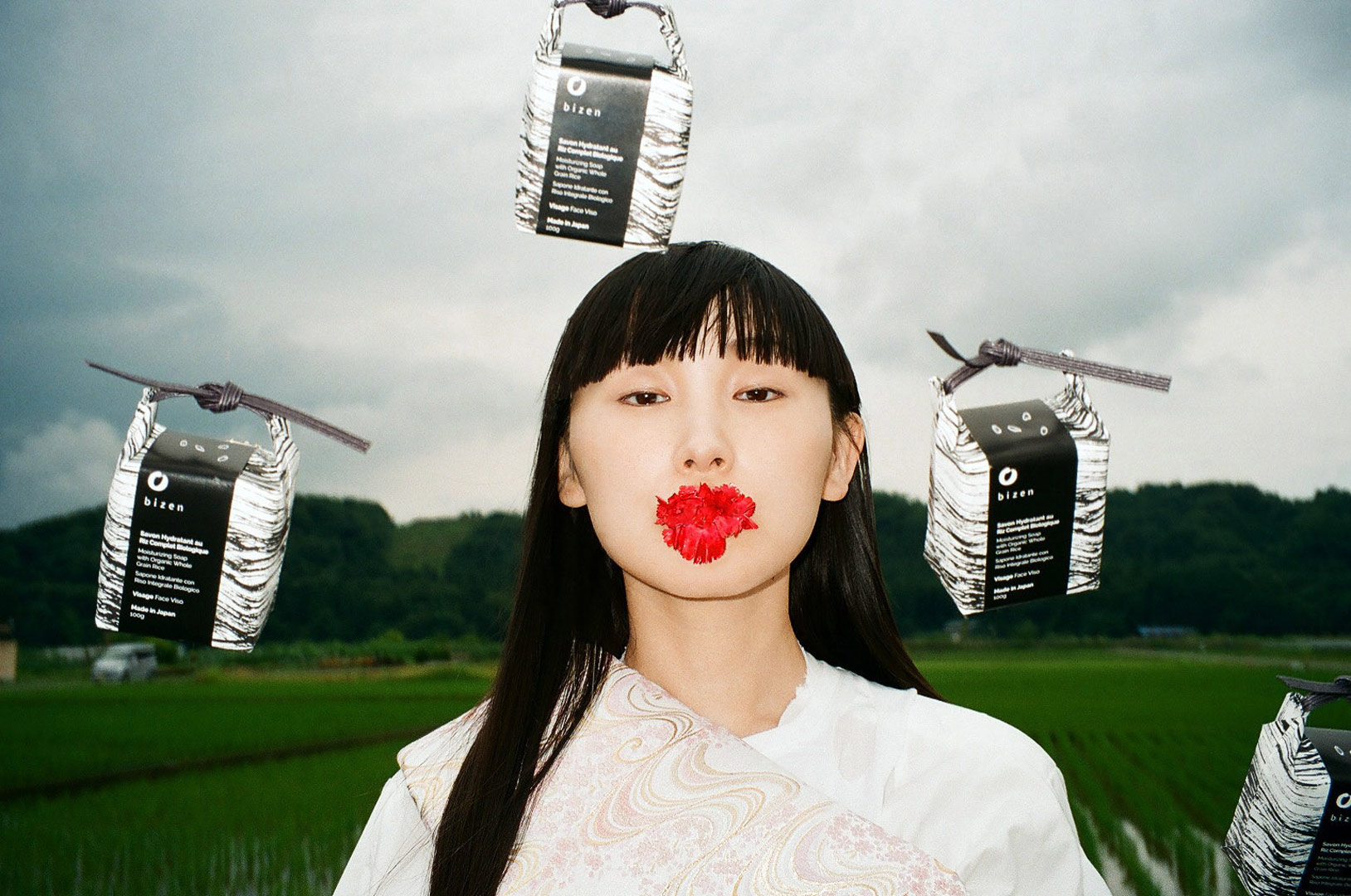 "Bizen" products pack the power of rice amplified by fermentation.
――First of all, please tell us about "Bizen."
Florence Miette Ishizaka:"Bizen" is a natural skincare brand made in Japan. BIZEN in Japanese means "total" or "holistic" beauty in reference to the Japanese holistic approach to both inner and outer beauty. The products are made with fermented rice; an ancestral source of health and beauty in Japan. The rice fermentation process brings out precious natural active ingredients like amino acids, ceramides and fibers that hydrate and protect the skin as well as address signs of aging. There is no harmful ingredient in the products since its formulae contain only ingredients with natural origin. In addition, the brand is committed to revitalizing the Japanese countryside by re-cultivating fallow rice fields. "Bizen" wholegrain rice has been certified organic is grown in exclusive rice fields within a circular and sustainable economy.
――You had a career with a significant European brands. How come you launch "Bizen" with the theme of J-Beauty?
Florence:My objective in starting "Bizen" was to introduce Japanese culture to the world. One of the characteristics of Japanese culture is its strong connection to nature and constant search for innovation. J-Beauty, the alliance of nature and technology, was ideal combination for me. "Bizen" products pack the power of rice amplified by fermentation.
――How do you define J-Beauty in your words, which is known as the Japanese style beauty method?
Florence:J-Beauty combines the treasures of nature with technology. For me, this is the very essence of Japanese beauty. The rigor of the rituals is also one vital characteristic of J-Beauty with preventive care, cleansing, protection. Preventing rather than repairing is the primary objective of skincare in Japan. This approach goes hand in hand with the acceptance of imperfections. In Japan, this is called "Wabi-Sabi." It appreciates beauty in its imperfection and a possible path to serenity. The patina of time and imperfection make people and things more beautiful. We must therefore take great care of them. For example, the double cleansing with oil and foam is a wonderful part of the J-Beauty ritual, which we will launch this year at "Bizen."
――From your point of view of knowing the European market, what do you think is the reason why J-Beauty is so popular now?
Florence:Japan has been continuously attractive to Europeans with its strong values. Japanese beauty rituals are about minimalism, softness, respect for the skin and the environment, which are contemporary and timeless values. Moreover, the mix of ultra-technology and natural ingredients and the idea of inner beauty resonate with millennials. In a society concerned with wellness and prevention, the holistic approach that has been at the heart of Japanese culture for ages is naturally coming to the forefront.
――I bet that wipes and milky cleansing are the mainstream in France. What kind of feedback do you receive from users regarding the foamy type "Bizen" face-wash soap?
Florence:Our users, mainly Parisians (women and men), love the hydration power of our product as well as the pleasure of use. Our soap produces a very generous amount of soft foam. They also like the aesthetic of our packaging, inspired by traditional Japanese rice packages.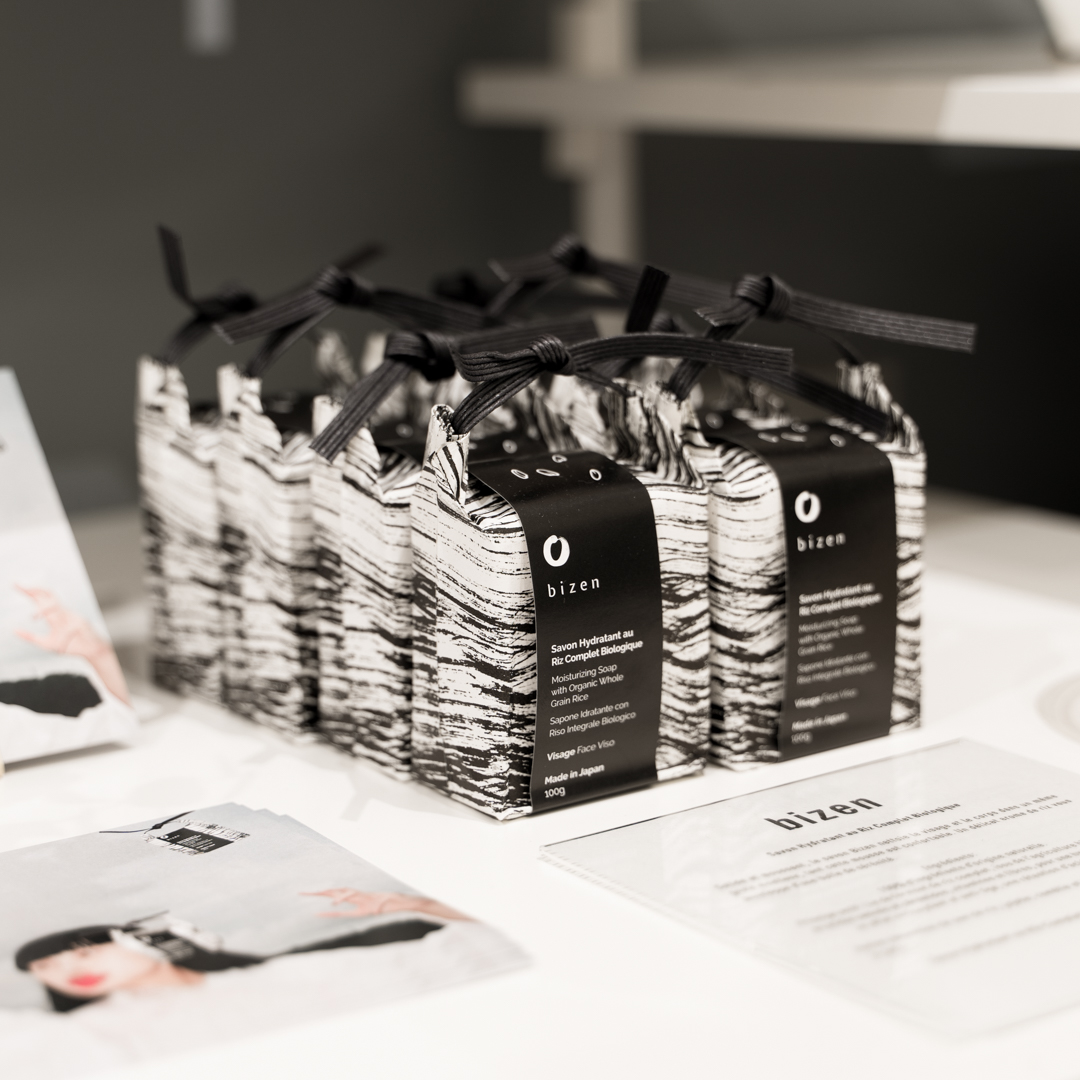 The idea of enjoying the "moment" of Japan is the source of inspiration
――Besides beauty rituals, what element of Japanese culture inspires you?
Florence:Japan is a country with a long history and a unique relationship with time. Temples date back more than a thousand years. On the other hand, life is compared to cherry blossoms that last only a moment. Enjoying the moment is essential because the ephemeral brings us closer to eternity. This is a great source of inspiration for me. In today's digital world, this timeless approach that Japan respects resonates with people who seek balance in their daily lives. Using century-old beauty ingredients that have stood the test of time is a way to connect with the past and the present.
――In the end, please share with us your future vision.
Florence:My vision is to bring our customers, through "Bizen," a sense of serenity through micro-moments with themselves. There are many treasures of Japanese beauty and stories that have the potential to bring this experience, and I would like to share them with our users.。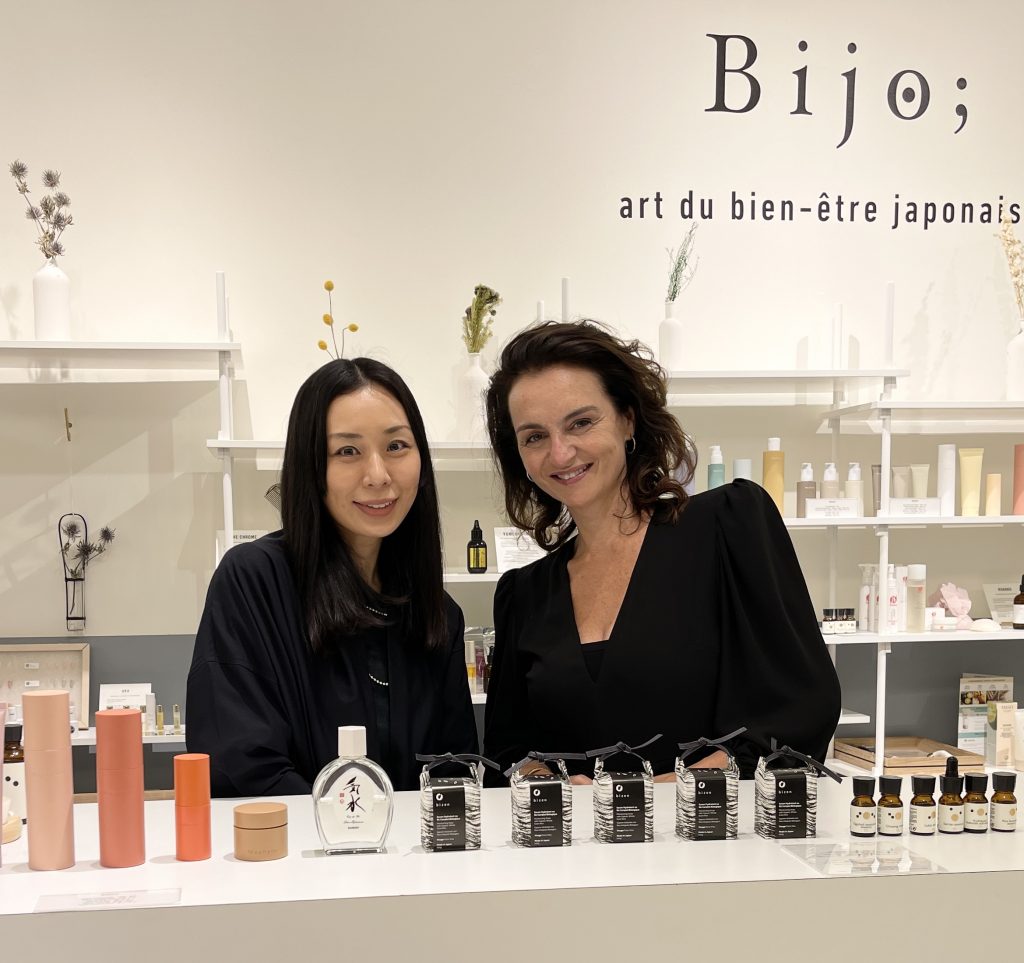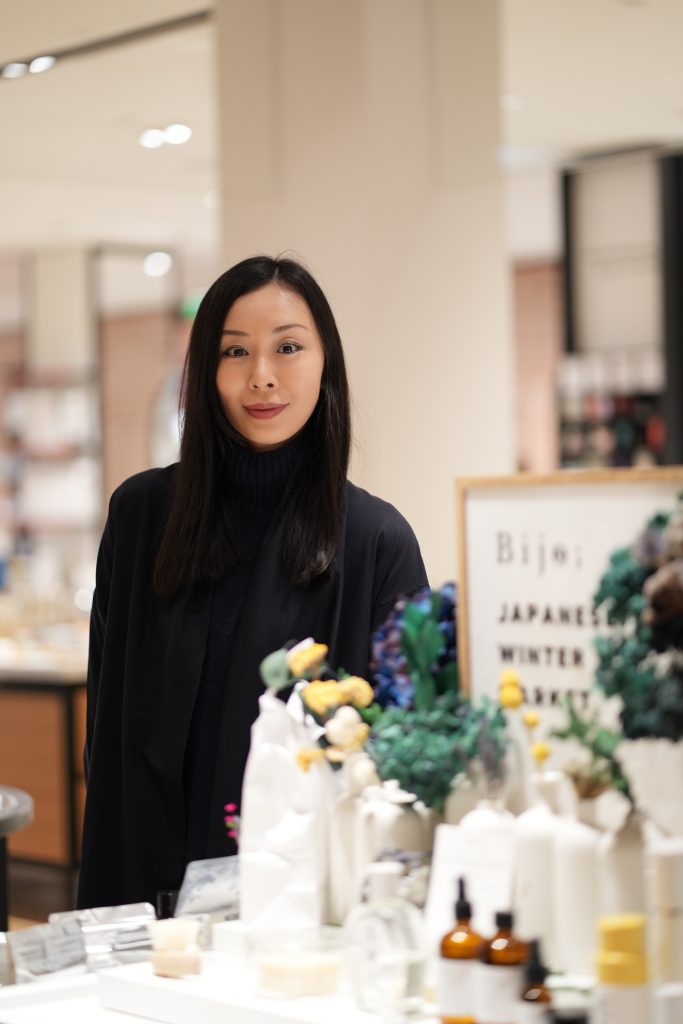 Direction Keiko Suyama
Translation Elie Inoue