2022 marks the 30th anniversary of DJ Krush's solo career. Active in the Tokyo underground scene since the dawn of Japanese hip-hop, DJ Krush eventually made it onto the world stage. From an international perspective, he is a representative of Japanese DJs and a magician of the Eastern world. Now, DJ Krush heads exist all around the world.
So far, DJ Krush has released over ten albums. His songs include originals and remixes, as well as collaborations with artists from various genres such as hip-hop, jazz, rock, and Japanese traditional music. As a DJ, he's created his own unique world and has been active on the world stage. We asked DJ KRUSH about these past 30 years… Perhaps asking to reflect on the illustrious thirty-year career of a DJ/sound creator's life in a couple hours is a tall order. But we wanted to keep a record of it.
With these strong feelings in mind, we decided to introduce DJ KRUSH in three installments, centered around his new album. In part one, DJ KRUSH speaks on how he started his DJ career until the first half of the 1990s, when he released an album in London.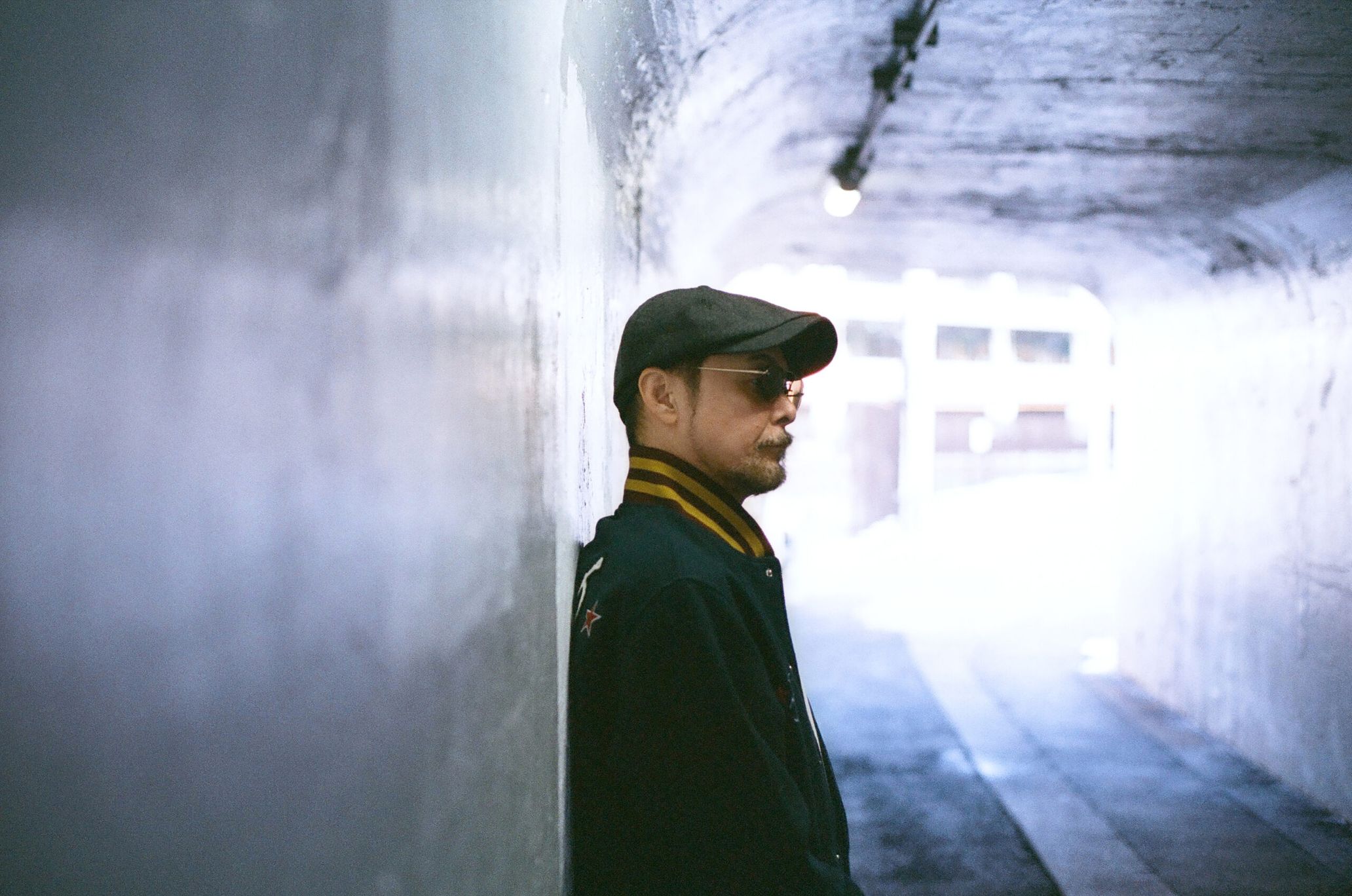 Influenced by the film Wild Style: changing from an iridescent suit to Adidas
――It's been 30 years since you began your solo career. How has the last thirty years been? Listening back to all of your albums, I felt that they all reflected your state at the time of each release.
DJ KRUSH: When I went solo, I wasn't thinking past my DJ career. I was just communicating what was happening and how I was feeling in that moment, ever since I started out. So I'm sure my sound was different every time. But I feel like that helped me shape my emotions and my sensibilities.
――I'd like to ask you a bit about your childhood. What kind of music did you listen to growing up, and what made you get into music?
DJ KRUSH: My first encounter with music was in the Showa era, so probably on TV shows like Ultraman, Masked Rider, Oyoge! Taiyaki Kun, and others. I properly got into music in fifth grade, when I played the snare drum in the school marching band. In middle school, I listened mostly to Led Zeppelin, Deep Purple, Black Sabbath, Pink Floyd, and other hard rock bands. But in 8th grade, I started being a bit of a delinquent, and thought it was more fun blowing off steam than taking an interest in music.
At that time, I was living in a tiny apartment. My parents had a ten square meter room on the first floor, and my siblings and I shared an eight square meter room on the second floor. The biker who lived next door to us listened to a lot of soul music singles and lent me those records. The more I listened to those, the more I started liking soul music. After that, I got mixed up with the gangs. During my delinquent days, some Japanese artists I listened to were Ei-chan (Eikichi Yazawa) and Yumi Arai (before she became Yumi Matsutoya).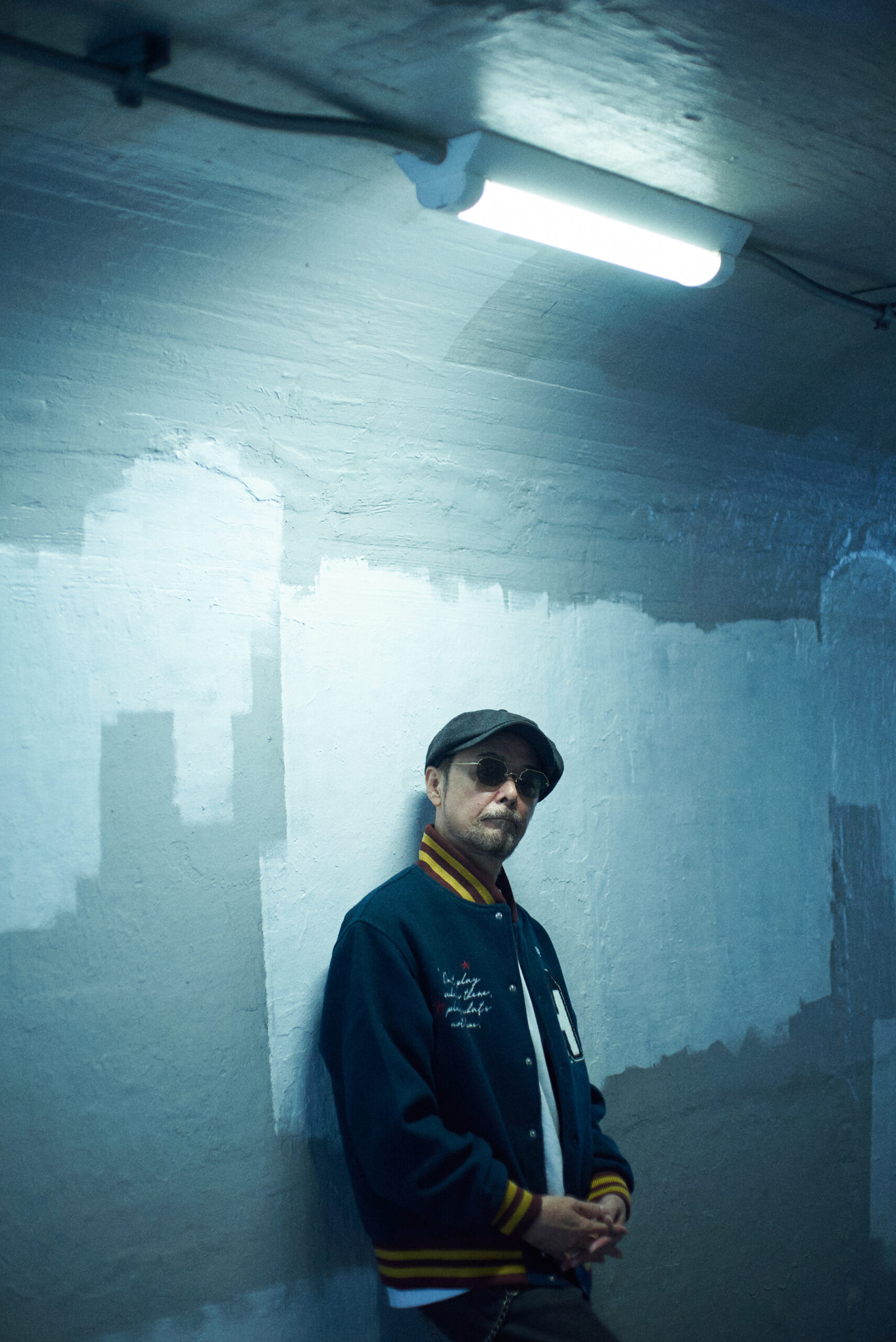 ――Your encounter with hip-hop must've been later in life, then?
DJ KRUSH: Yeah, it was a bit later. At the time, I wasn't really hanging with biker gangs, but was trying to pursue "a masculine lifestyle." I even listened to enka music, and sang enka at karaoke, too.
――Like Saburo Kitajima?
DJ KRUSH: Of course, I loved Sabu-chan (= Saburo Kitajima). But his songs were too difficult to sing, so I liked more minor artists like Ikuzo Yoshi. But back then, music wasn't my priority.
I successfully got into high school, but on the first day of school, my homeroom teacher singled me out and slapped me, out of the blue. He had seen me do some bad things in middle school, apparently. I dropped out of high school within three months. But I needed money, and my only option was to take a manual labor job. That didn't last very long, either. Mostly because I couldn't prioritize my masculine lifestyle (laughs). After several years of that nomadic life, I came across the film Wild Style, and that's where it all started.
――I guess you were a rebellious teen.
DJ KRUSH: I thought that was all I had to offer back then. But in hindsight, I had no guts. Watching Wild Style made me remember the soul music I used to like listening to. In the film, they say things like, "don't fight with the gun, fight with the mic!" and the characters were delinquents with big hair, like me. So I took off my order-made iridescent suit and changed into head-to-toe Adidas. My classmates told me I looked lame (laughs).
――What shocked you most watching Wild Style?
DJ KRUSH: I was initially interested in breakdancing, but I quit because I didn't have the stamina. What was even more exciting was watching Grandmaster Flash make smooth transitions on two separate records on two different turntables. The music used in the movie were also songs I actually listened to, so it was quite a revelation. I was like, "so this is how you do transitions!" and decided to start DJing.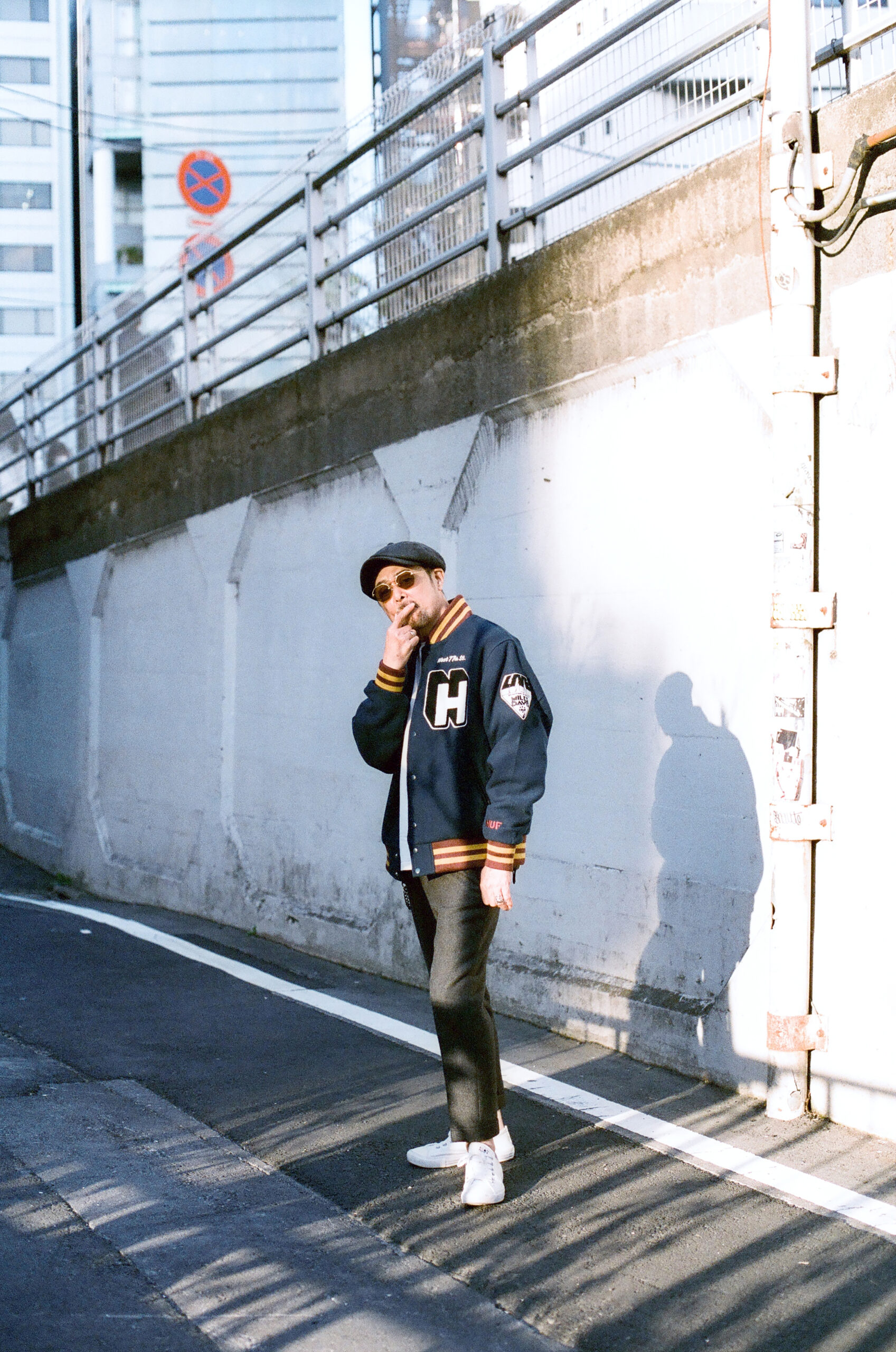 How Eric B. & Rakim's "Paid In Full" informed the decision to DJ full-time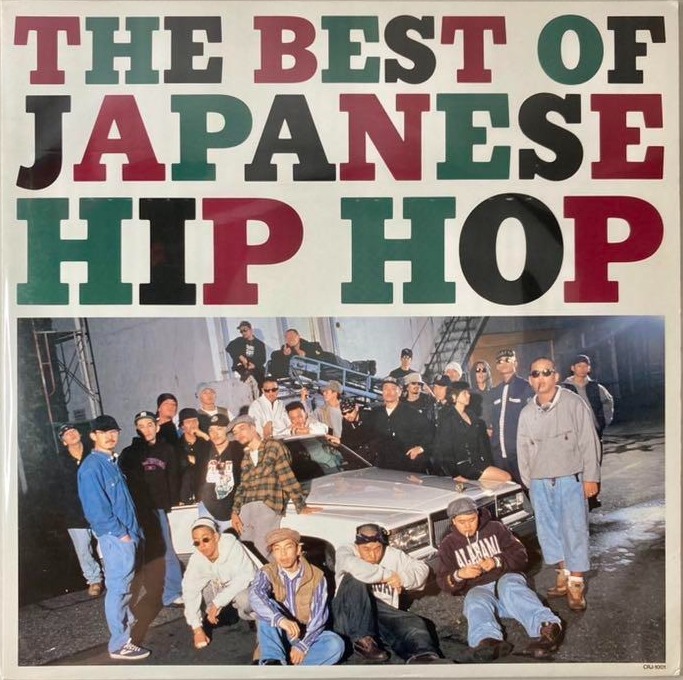 Participating in the 1994 compilation album THE BEST OF JAPANESE HIP HOP Vol. 1 as KRUSH POSSE
――What records did you purchase after deciding to pursue DJing full-time?
DJ KRUSH: Dept in Harajuku started selling Ultimate Breaks & Beats, which included the song "Got To Be Real" by Cheryl Lynn. I used records I bought there to beat juggle in my early days. I also bought Chic's "Good Times" and Beside/Fab 5 Freddy's "Change the Beat," and other records that were beginner-friendly and easy to beat juggle.
――I used to go to the Roppongi club Droopy-Drawers from the late 80s to early 90s. Whenever I heard scratching sounds coming from the dark basement DJ booth, I knew you or DJ HONDA were playing. Since you frequently played live shows, were you working on KRUSH POSSE at the same time back then?
DJ KRUSH: I played a lot with HONDA (laughs). I was doing KRUSH POSSE with MURO and DJ GO at the time. We planned our live shows around how MURO could most comfortably perform. We thought about what tracks would work well with MURO, and prioritized how we could keep the beat without messing up the rhythm instead of centering scratching. I thought more about MCing when I was working as a team. When we disbanded and there was no longer an MC, I didn't know how to move forward.
――You felt an MC was necessary to play hip-hop?
DJ KRUSH: There were DJs like 45 King and Kenny Dope who made tracks similar to hip-hop loops, but I personally wasn't thinking about DJing solo at the time. I rediscovered my interest in DJing when I listened to Eric B. & Rakim's "Paid In Full." I'd never heard anything like it before. They sample Ofra Haza, and I thought that was so bizarre. From there, I only collected records I could sample and tracks with only drums to try to recreate "Paid In Full" in my own way. That track made me realize I could pursue a solo DJing career.
Eric B. & Rakim "Paid In Full"
――You started your solo career from there, and released your first album Krush in 1994, your second, Strictly Turntablized, and your third, Meiso, one after the other, in 1995. Your second and third albums were released by the London label Mo' Wax. How did you meet James Lavelle, the owner of the label?
DJ KRUSH: Acid jazz was popular in the UK at the time I went solo after KRUSH POSSE disbanded, and labels like Talkin' Loud and Mo' Wax were releasing those acid jazz records. Right at that time, Paul Bradshaw, who was the founder of the UK jazz magazine Straight, No Chaser got a hold of a 90-minute tape that included a bunch of my demo tracks, and helped it climb onto the UK charts. Mo' Wax's James Lavelle and Talkin' Loud's Gilles Peterson heard those tracks and wanted to know who I was. At the time, James was young and had a lot of energy. I thought he was doing some interesting things, so I decided to move forward with Mo' Wax.
――I was living in New York when Mo' Wax released your second record. There was a record shop in New York called 8 Ball Records that had a great selection of UK records. A staff member there recommended your record to me because of the Japanese connection.
KRUSH: I've heard that happening a lot (laughs). Sibitt had the same experience. He heard my song "Kemuri" (my second recorded track) while he was traveling around Asia. He asked who they were listening to and was told, "you don't know DJ KRUSH? He's Japanese!" There are quite a few Japanese people who learn about me while they're abroad.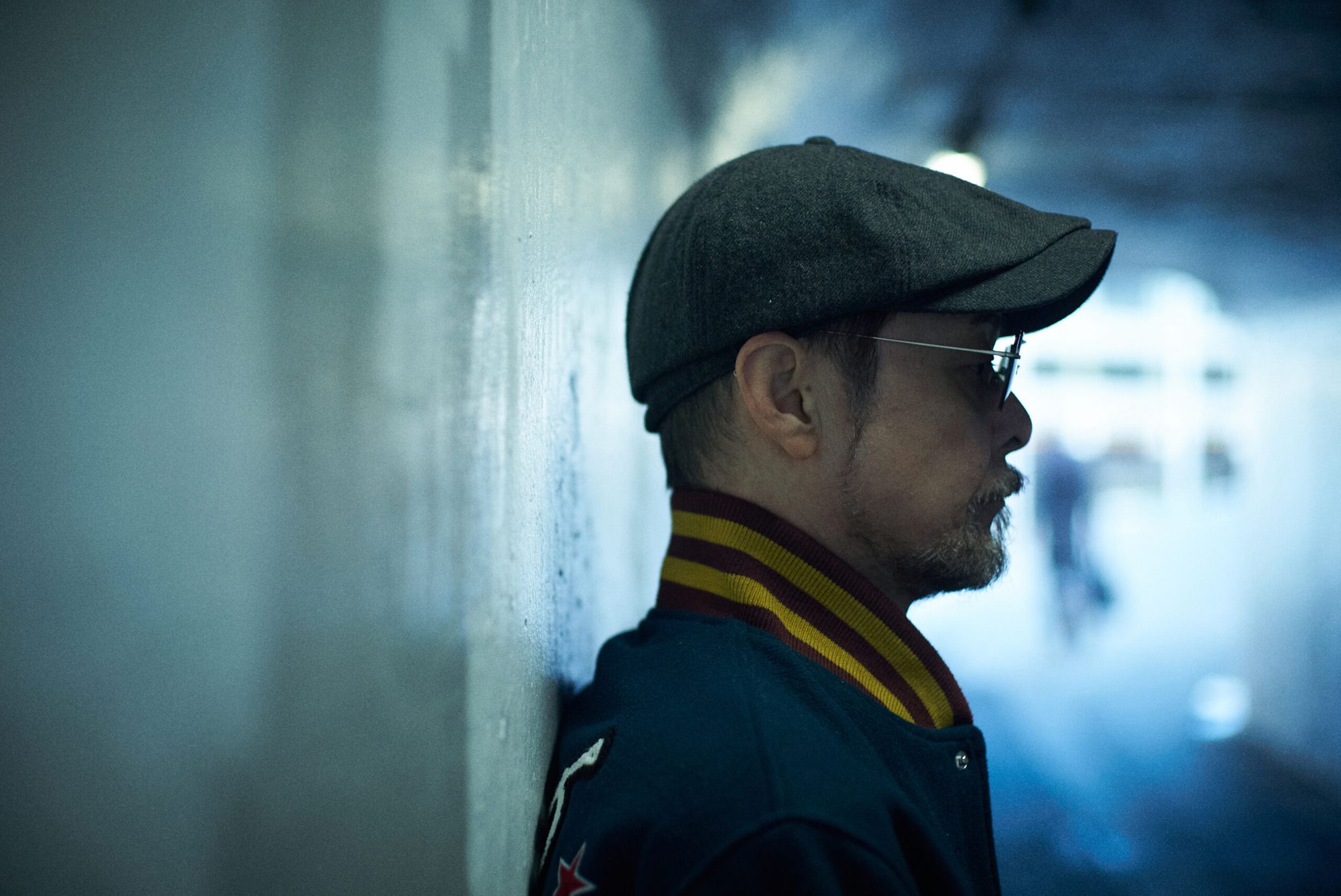 Only presenting immediate ruminations to the world
――You signed to a major label afterwards. Were you always interested in becoming an international figure?
DJ KRUSH: Maybe you can't make it as a professional if you don't think about making it internationally. Since my music isn't all mainstream, I think the people who were responsible for selling my music, like Sony and my management company, struggled to figure out how to market my sound. I was told that Sony had an especially hard time with my fifth record Kakusei. But I personally think through all of my works in my own way. Some of my collaborators, like DJ Shadow, who may not have been famous back then, C.L. Smooth, whose sound wasn't mainstream but was popular, and Shawn J-Period, who was a best-selling artist on RAWKUS records, were all considered niche back then.
――Are there any foreign rappers you have fond memories of?
DJ KRUSH: I have a bunch of memories of everyone. There was a person who was seven hours late to our session. They were shocked to hear a Japanese person be so confrontational when I threatened that I wouldn't pay (laughs). I've mostly only collaborated with people I think I'd gel with musically. If I'm working out of a local studio, I ask the engineers if there are any good artists to collaborate with.
――Do you usually send your tracks to collaborators in advance?
DJ KRUSH: I do, but they never listen to them (laughs). There was hardly anyone who brought a ready-made song. THE ROOTS, C.L. Smooth, everyone wrote on the spot. They'd come to the studio, we'd introduce ourselves, I'd ask them to listen to the track, and we'd blast it. They usually start writing immediately, but would always ask if I was really Japanese. They often said things like, "You don't live in Brooklyn?" To that I replied, "I don't… I live in Nerima" (laughs).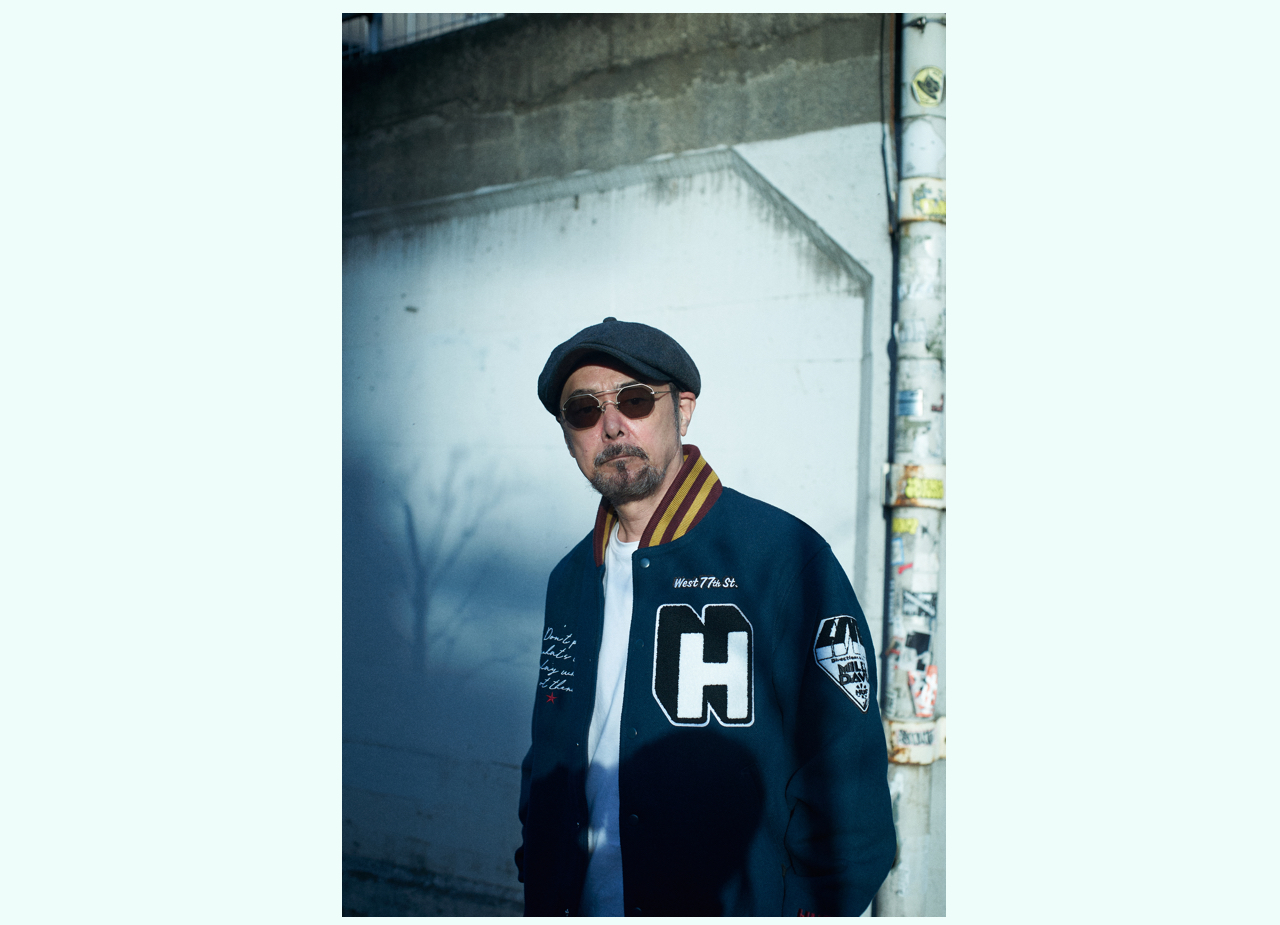 DJ KRUSH
DJ/sound creator born in Tokyo in 1962. Started DJing in the late 80s, founded KRUSH POSSE in 1987. Started his solo career after POSSE KRUSH disbanded and released his first album KRUSH in 1994. Started trio RYU consisting of DJ HIDE and DJ SAK in 1998 and participated in JAG PROJECT, a project launched for the 21st century. His sixth album ZEN won the US's AFIM award (also known as the "indie grammy") for best electronica album in 2021. Internationally active as a producer, remixer, and DJ based in Japan, DJ Krush also works extensively in film, TV dramas, and commercial music production. As a DJ, he has performed at more than 200 shows around the world, from large festivals to club tours.
http://www.sus81.jp/djkrush
Instagram:@djkrushofficial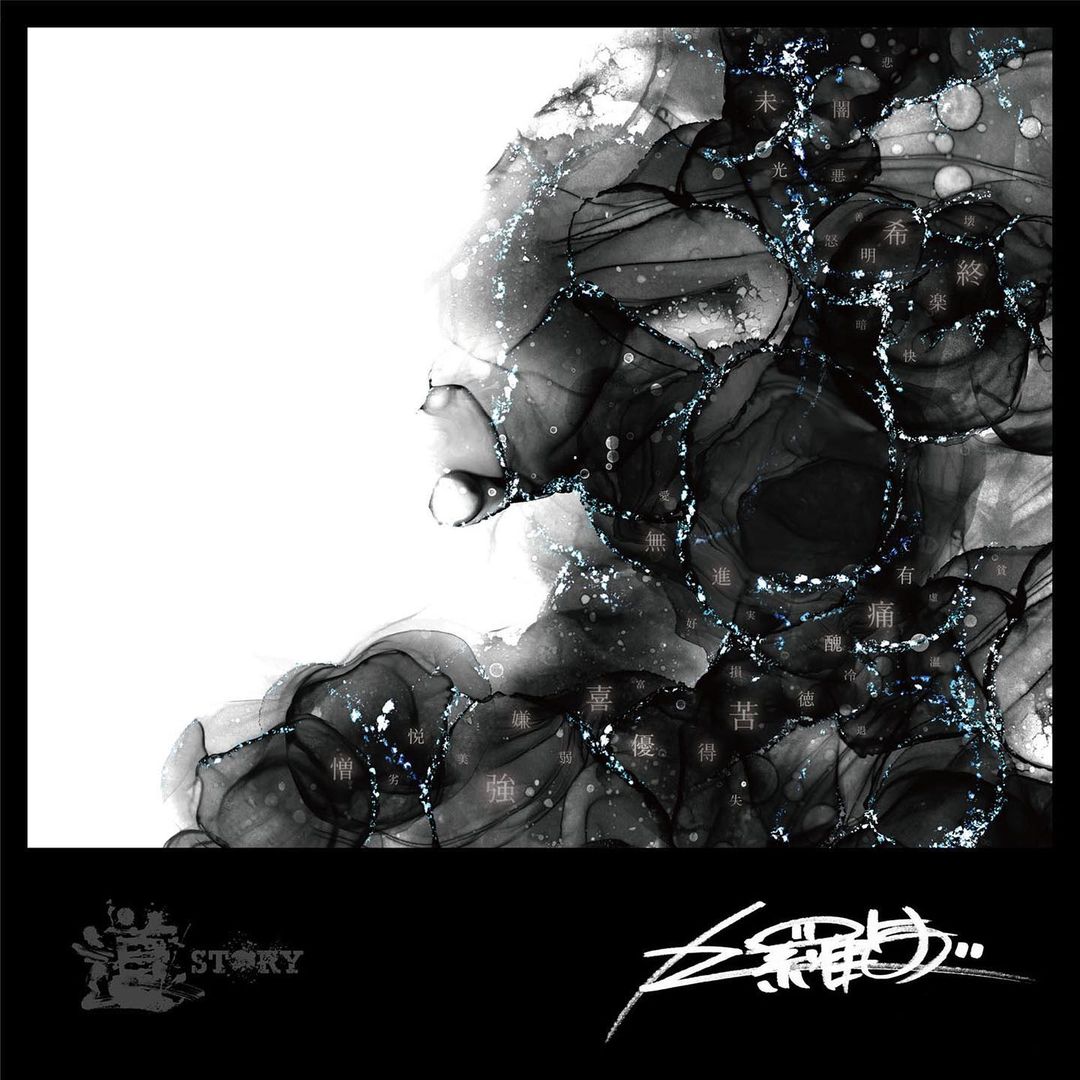 ■DJ KRUSH『道 -STORY- 』
(Es・U・Es Corporation)
For the 30th anniversary of DJ KRUSH's solo career this year, he plans to release a piece that weaves together sounds by inviting artists from Japan and abroad based on the concept of "STORY/roads." The first installment of the series is a 12-inch featuring ralph, JUMADIBA, Sibitt, and others.
Photography Shiori Ikeno
Translation Mimiko Goldstein