Culture can be born out of a specific time and place, and yet, it can possibly possess the ability to become timeless. In this series, "時音" TOKION invites people who are shaping culture today, to talk about the past, present, and future.
This time, we feature photographer Daido Moriyama. He is a world-renowned master of snapshots who takes photographs while walking on the street with a compact camera in hand. He describes his work as, "Walking, looking, shooting. That's it", but the single shot that results from that one step has always surprised the world.
"I can keep stepping forward because of this. It's just like a lifeline, which is as essential as electricity or gas is" Moriyama says so of his self-published photo journal Record (記録) he launched in 1972. In 1973, the journal ceased publication in the wake of the oil crisis, but was resurrected in 2006 with the publication of its sixth issue. Since then, the magazine has continuously released, and this year he published its 50th issue. To commemorate the publication, AKIO NAGASAWA GALLERY GINZA is holding an exhibition of photo images from all the fifty issues on multiple slide screens. At the venue, all the photographs in Record are projected randomly, transcending the time and place where they were taken.

"These are for sure photographs I have taken, but I feel as if I am encountering them for the first time" In front of these images, Daido Moriyama talked about his journal Record and "photographs."
"All of my daily life is reflected in Record"
—Record began as "a minimal medium to hand-deliver what you photographed and immediately printed to people nearby." What was the motivation behind this? And why did you choose the word "Record" for the title?
Daido Moriyama (Moriyama): To put it simply, I wanted to print out fragments of my true daily life for people to see. That is why I started Record. Therefore, it is a little different from a photo book in which I select and compile images from a collection of photos I have taken. I would print them out as quickly as possible and have people look at them, which is what Record is all about. As for the title, it's really simple: "A photograph is a 'record'." Of course, a photograph is both a "commemoration" and a "memory," as in "commemorative photograph." I had always thought that photography simply consisted of these three elements of "record," "commemoration," and "memory." But I felt that "commemoration" and "memory" did not fit well as titles, so I decided on "record," which is the simplest. So there was no deep reason for it.
–You started the first issue of Record in 1972, and then ceased publication once.
Moriyama: I stopped it in 1973, so the publication ceased shortly after its launch (laughs). Because of the oil crisis in 1973, the cost of printing skyrocketed considerably. I wanted to continue, but it was impossible for me because I couldn't afford it.
–This year is exactly 50 years since 1972, when the first issue was published. That's half a century. Looking back on the Record, do you feel that anything has changed significantly during that time?
Moriyama: In a sense, Record is my personal media, so it's no use for me to look back on things like that. However, it was a big deal that Akio Nagasawa of AKIO NAGASAWA GALLERY asked me to do Record again in 2006. That was how Record was restarted. Until then, Record had been in my memory and on my mind for a long time, and it came back to me in a flash at that moment. From that point on, my daily life has been reflected in the Record. For example, it contains not only my daily life in Tokyo, but also when I go abroad to take photographs, which is a one-time-only daily life for me. I have never changed the way I want people to see fragments of my daily life as they are. Viewer can simply look at them, without thinking about this and that. That is how Record works. But there are always the feeling of commemoration and the form of memory also mixed in it.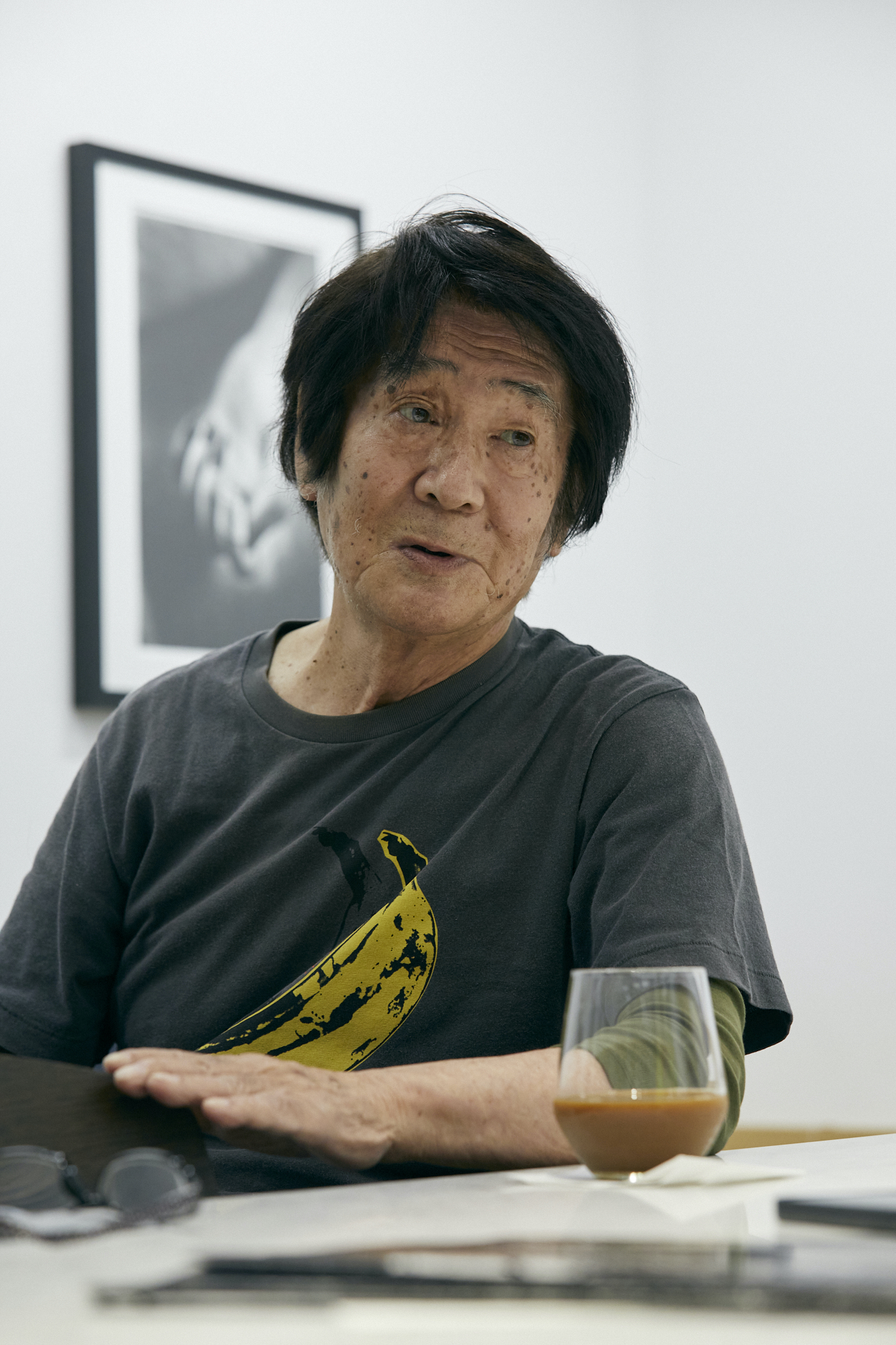 –In the afterword to Record, you mention Shomei Tomatsu and Takuma Nakahira. As to the mixture of record, commemoration and memory, do mean that such memories appear as you work on the Record?
Moriyama: I think that "commemoration," "memory," and "record" are not clearly separated, but exist in my own time in a way that they are mixed together. Therefore, Record is a way to have people see these concepts of time through the media. I am also being shown it, and I also want to see it.
–It's interesting that you also think you want to see it. Does that mean that there is something different between when you are shooting and after the photo becomes a Record?
Moriyama: They are all different. The clearest example is this exhibition. Surrounded by the photographic images, I myself looked at them anew and encountered them anew. That is why photographs are what they are. What is photographed is a momentary event, but it circulates in newer times one after another. I am part of that cycle. Then I feel as if I am also being circulated. That is a very interesting part of this exhibition.
— So does it mean that it's possible to see things taken 50 years ago that feel current, or to see things taken now that feel like things taken in the 1970s?
Moriyama: I have an anthology of essays titled The Past is Always New, the Future is Always Nostalgic(過去はいつも新しく、未来はつねに懐かしい〔2000〕), and I think it is photography that makes me feel that way. It may sound a bit smug to put it into words, but you should not look at photographs as if they are old because they were taken a long time ago. Whether they were taken in the past or will be taken in the future, they all come together to form a single photography.
–For example, the 33rd issue of "Record" is a book made up entirely of photographs taken on that one day. Issue No. 50 is a book of photographs of only one woman. How did you come up with that idea?
Moriyama: The photos of the woman in the 50th issue were taken after chatting with Nagasawa. I was like, "Now I want to take a picture of a girl," and I asked him, "Where should we do shooting?" He was like, "Well, let's do it here," and we went out to the outside of the gallery and did the shooting in Ginza and Yurakucho. That's it. Also in terms of Issue No. 33, I just came up with the idea and decided to do that. It wasn't like I had a theme in mind. I just wanted to photograph the present. In the process of doing so, I ended up with the 50th issue.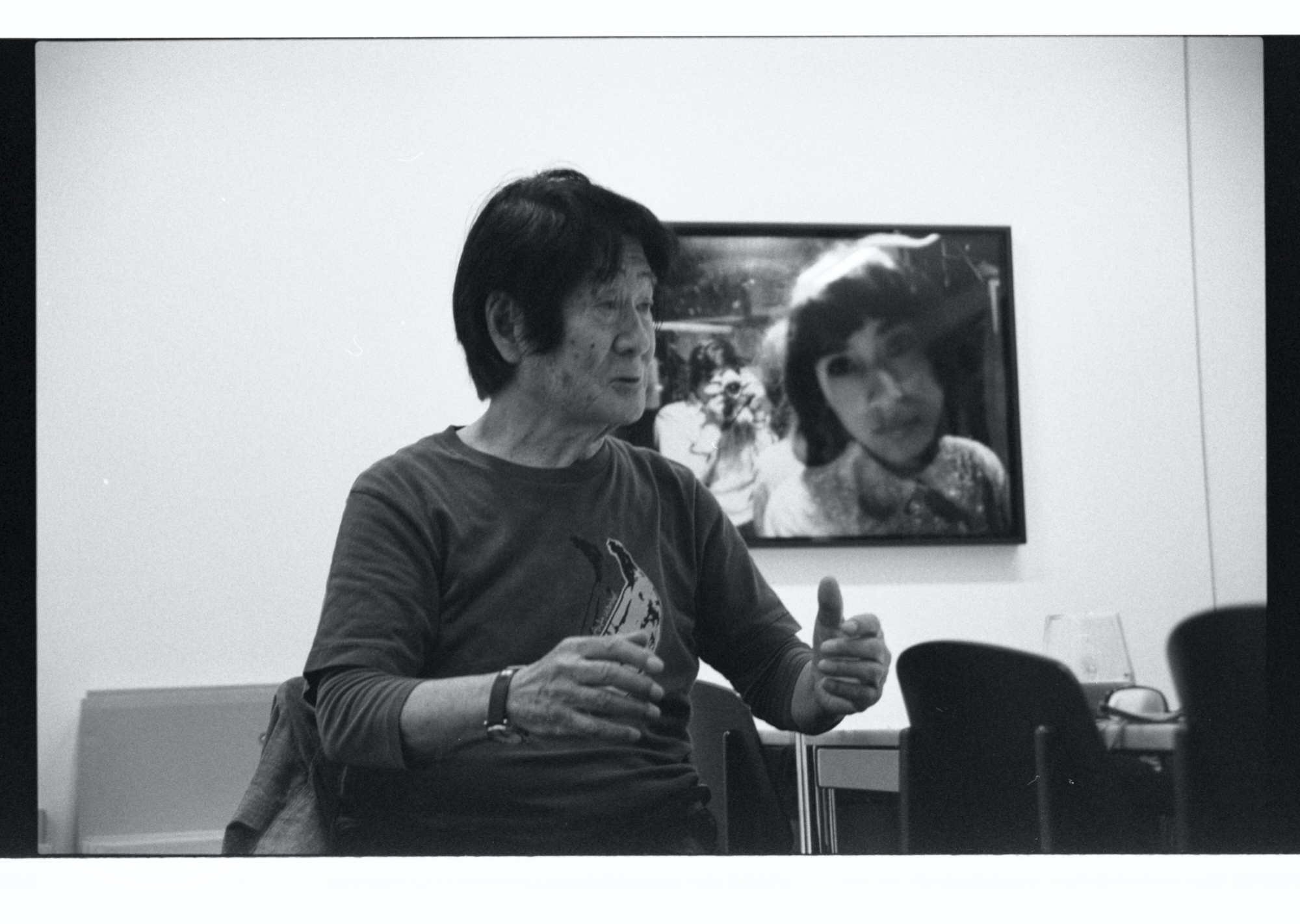 "If you don't walk, you can't see, shoot, or even think. "
–In past interviews about photographing the present, you have said, "I just walk, see, and photograph." And you described your daily life as "incredibly simple life" Do you think that ideas just emerge from this sort of daily life?
Moriyama: That hasn't changed since before Record, but if you don't walk, you can't see, shoot, or even think. Other photographers are different, but in my case, I have to walk. As long as I walk, I see. As long as I see, I shoot because I am a photographer. I don't think there is anything more necessary than that. That is something that somehow has always remained the same. People often say to me, "You take the same pictures all the time, don't you?" But I think I myself change a little every day, and if I take one step outside, I find a different world from the one I had before. Whether it is Shinjuku or Ikebukuro, the people walking around are different, I am different, and everyone is different. That is the only way. If I don't take pictures, I don't know who I am.
–So there are times when even you don't understand yourself?
Moriyama: Of course. There are also times when I lose my sense of understanding by taking pictures. But even so, if I continue to take pictures, I will begin to see things. After all, once you leave your house, there is the outside world, and the outside world is alive. The city literally is alive. I am a part of them, and I slip away in and take pictures of them.
— It must have been difficult for you to walk outside in the past few years because of the pandemic.
Moriyama: I was shooting inside the house for about two days, but for me, I couldn't help it if I didn't go outside. No matter how many stores are closed, that's what the city looks like today. That is the view of the city under the COVID-19 pandemic. It is true that there are few people on the bus, and the town is almost empty. But that is also reality. As a photographer, I feel a kind of reality in all of this. For Issue No. 50, I took pictures of a woman because that is what I felt like doing, but from Issue No. 51, I decided to go out into the city again. Well, I've already started shootings for the next one. That's how I continue to do the same thing for a long time. I myself am too old to walk as fast as I used to, but as long as I have legs, I take pictures because the city is there. I think that's good enough.
–What makes you want to take pictures when you go outside?
Moriyama: There is not much of a reason. To put it in a complicated way, it is something like the physiology and constitution of myself as a human being. There is no reason for each photograph, but all of them have my physiology, body, and feelings, and within them are memories, feelings to commemorate, and thoughts to remember. When I am taking a picture, I think all of these things come together. I walk around with my physiology, my body, and my feelings of the day. First, I walk. I see. And I take pictures. That is my daily life, my real daily life.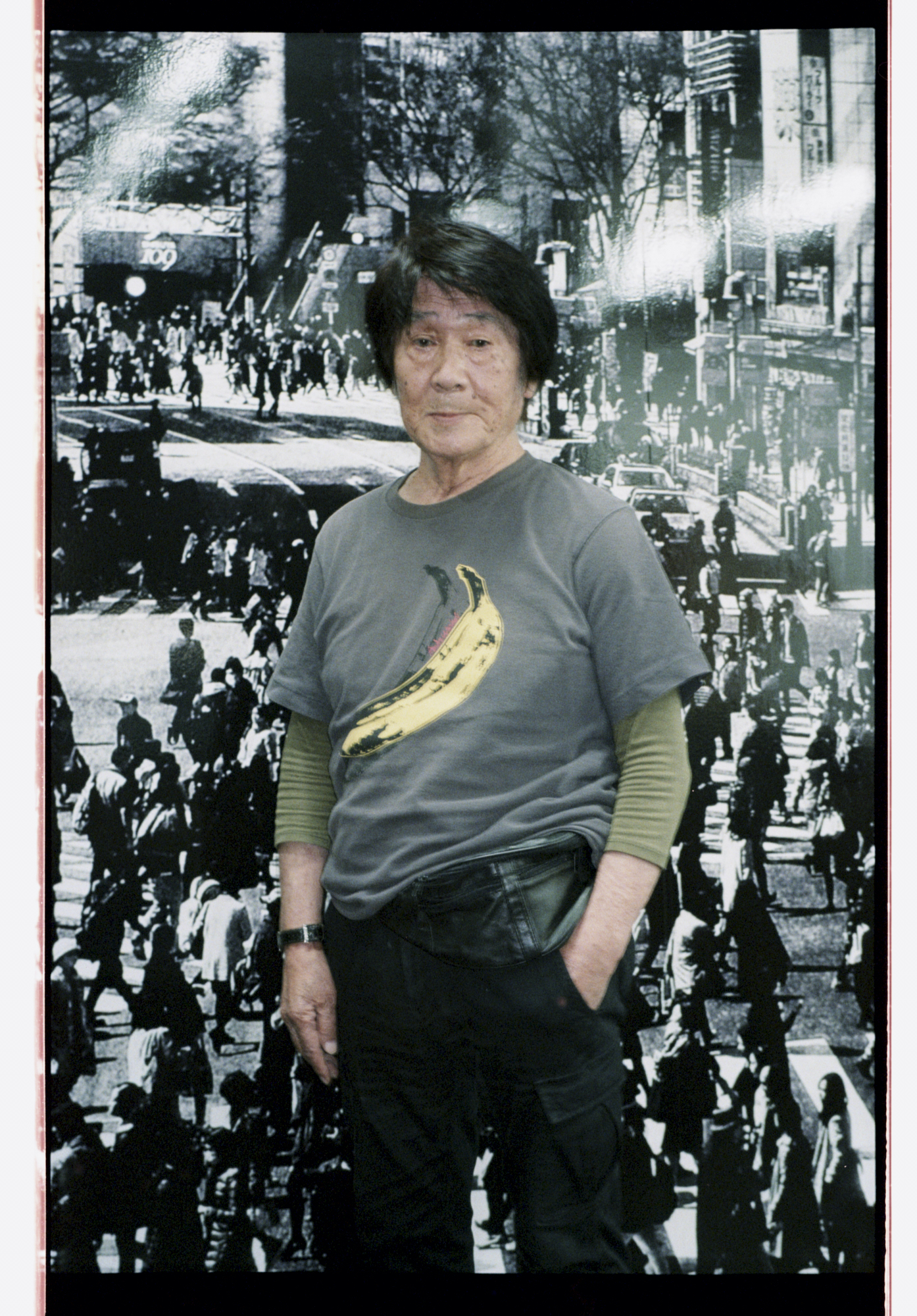 ◾️記録 RECORD
Dates: Open until September 3
Venue: AKIO NAGASAWA GALLERY GINZA
Address: Ginsho Bldg. 6F, 4-9-5 Ginza, Chuo-ku, Tokyo
Hours: 11:00-19:00 (closed 13:00-14:00 on Saturdays)
Holidays: Sunday – Monday and national holidays
Admission: Free
Web site: https://www.akionagasawa.com/jp/exhibition/record/

AKIO NAGASAWA GALLERY AOYAMA will showcase photographic prints mainly from Record Issue No. 50 from June 9. All Record (in stock only) will also be available for purchase.

◾記録RECORD
Dates: June 9 – August 6
Venue: AKIO NAGASAWA GALLERY AOYAMA
Address: Noir Bldg. 2F, 5-12-3 Minami-Aoyama, Minato-ku, Tokyo
Hours: 11:00-19:00 (closed from 13:00-14:00)
Holidays: Sunday – Wednesday, National Holidays
Admission: Free

Photography RiE Amano
Edit Jun Ashizawa(TOKION)
Translation Shinichiro Sato(TOKION)