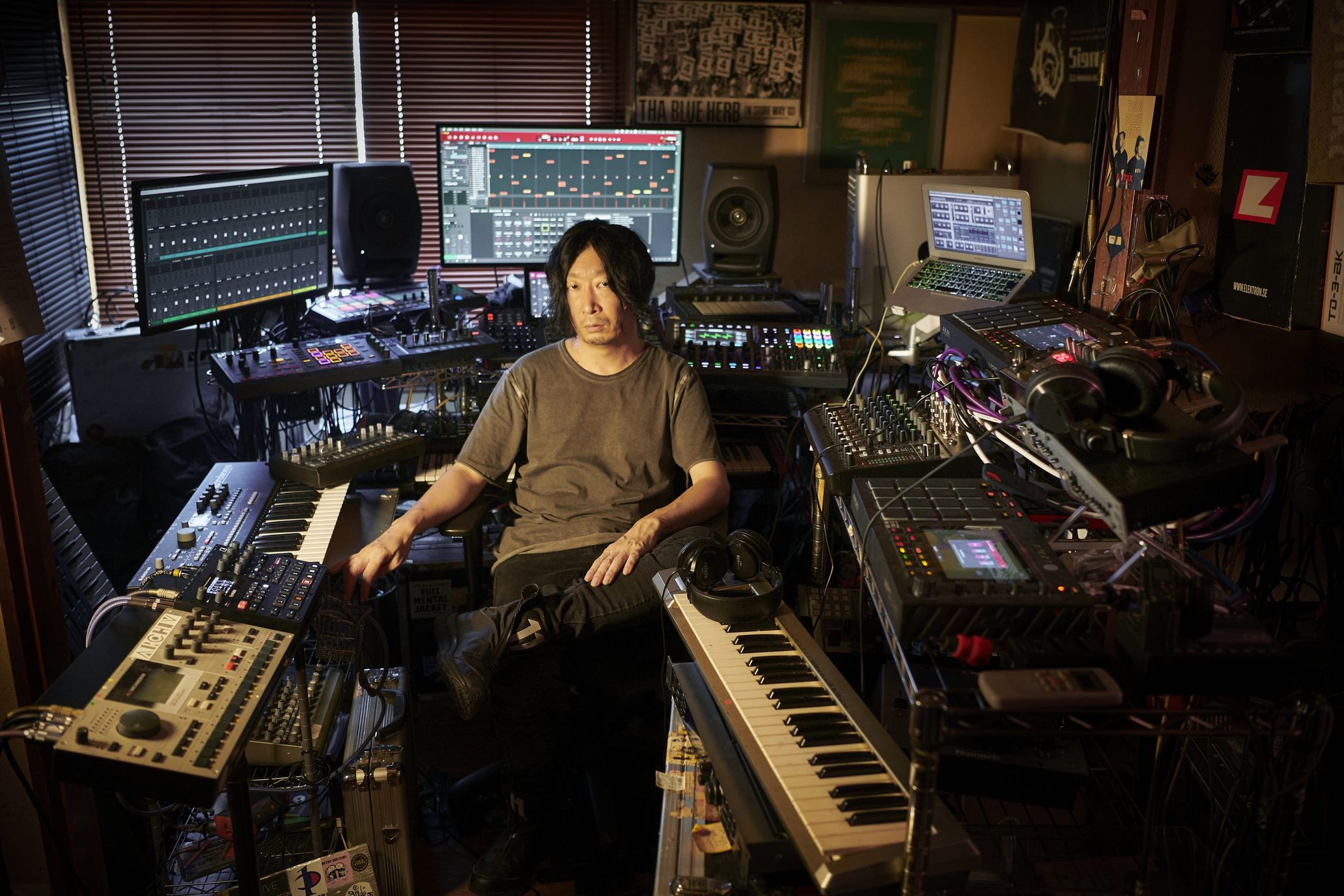 Unique sound are born from finding something a little outside the norm interesting
O.N.O: It was around the time I performed at Fuji Rock under my solo name, so it was around 2003. When I did a THA BLUE HERB show, I saw GOTH-TRAD playing with only a sampler in a performance of REBEL FAMILIA. Then I thought, "Oh, if this is possible, I might be able to do a live show with MPC!". That's how I started doing solo shows. At first, I was performing mainly with AKAI's MPC4000. At that time, there were not many artists performing at club events using such equipment.
O.N.O: I played the tracks I had created during my daily routine of creating one track within an hour.
O.N.O.: Yes, no one mixes breakbeat-like sounds with techno elements at 100 BPM. And no one is trying to make such sounds dope, either.
O.N.O.: I was born in Noboribetsu City (Hokkaido). It is a small hot spring resort town with a limited number of residents. When I was in high school, there was a band boom, but I have never played in a band. I should tell you that I don't play any instruments. I make melodies and add sounds with a keyboard, but I can't play it. I don't even know how to hold them(laughs).
But my friends were in a band, so I used to go to live venues for socializing, but I didn't grow up listening to music with much enthusiasm. Basically, I only listen to music at clubs. So for a long time now, I don't listen to music unless I'm working on it in the studio. I guess I listen to music most when I'm DJing and when I'm dancing on the floor.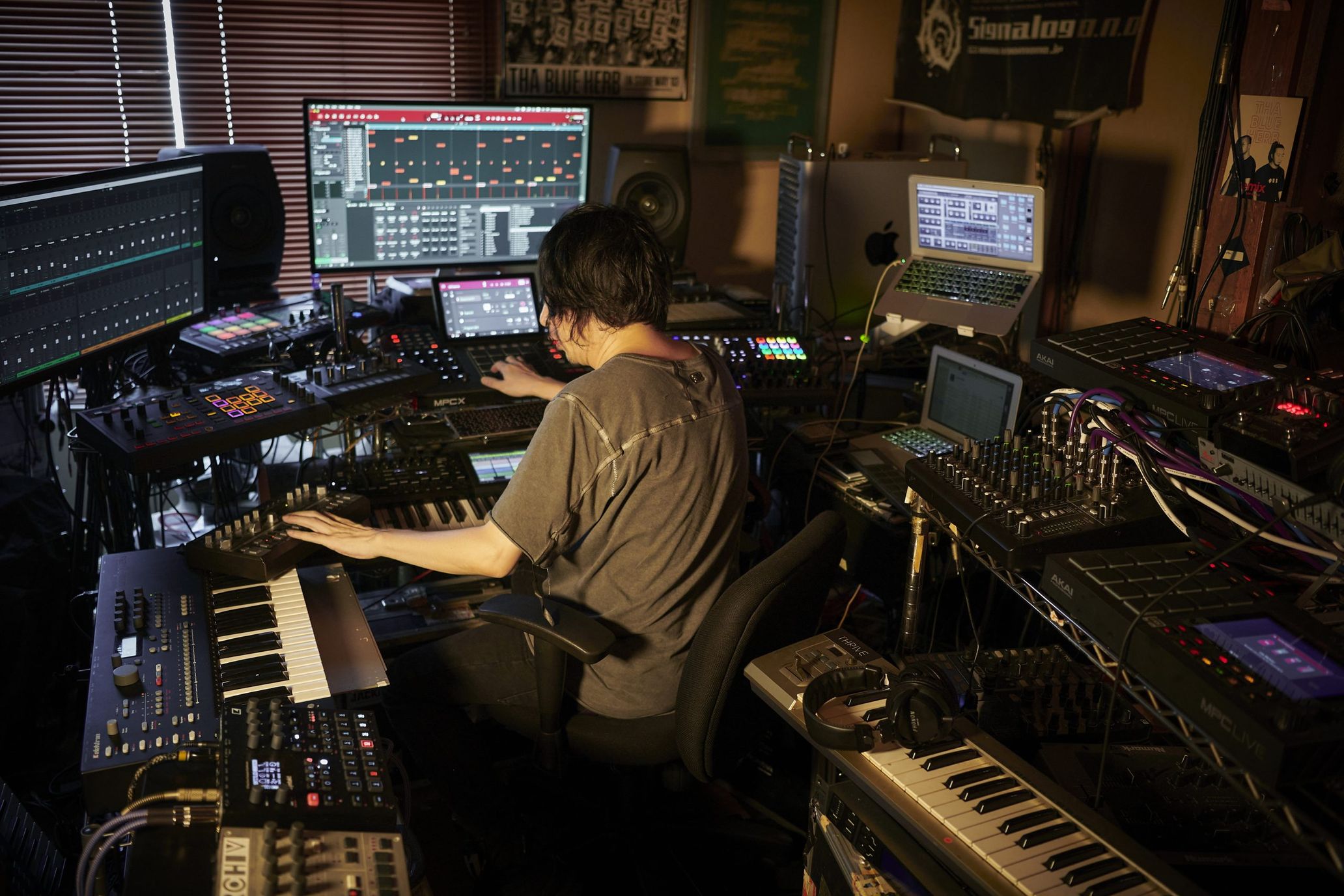 O.N.O: The first music I got into was 1990s hip-hop. So it was the hip-hop of that era that I first started listening to and buying enthusiastically, but I didn't like the trend at the time that because I was listening to hip-hop, I had to be familiar with sampling sources. I didn't care about that, I just dug for music in my own way and took what I liked.
O.N.O: I wasn't a big fan of those genres. In music production now, I do not often rely heavily on sampling sources. But ever since that time, I have been creating music in a formative way, or more like making a collage. I make tracks the way I want them to be, so they don't come about by accident. On the other hand, BOSS listens to a wide range of music, so I think THA BLUE HERB was born from the combination of our two different personalities.
O.N.O: In the 2000s, I stopped going to hip-hop events and started going only to techno parties.
O.N.O: When THA BLUE HERB played Fuji Rock for the first time (2000), I had been traveling around Asia for about 8 months. My own rule for traveling was to only take local vehicles. I even travelled for about 3 hours with half of my body floating, riding the vehicles used by the locals, not the ones used by tourists (laughs). Basically, I like to wander around and observe the town. I am not the type of person going to raves or mountains. I tend to find something a little outside the norm interesting.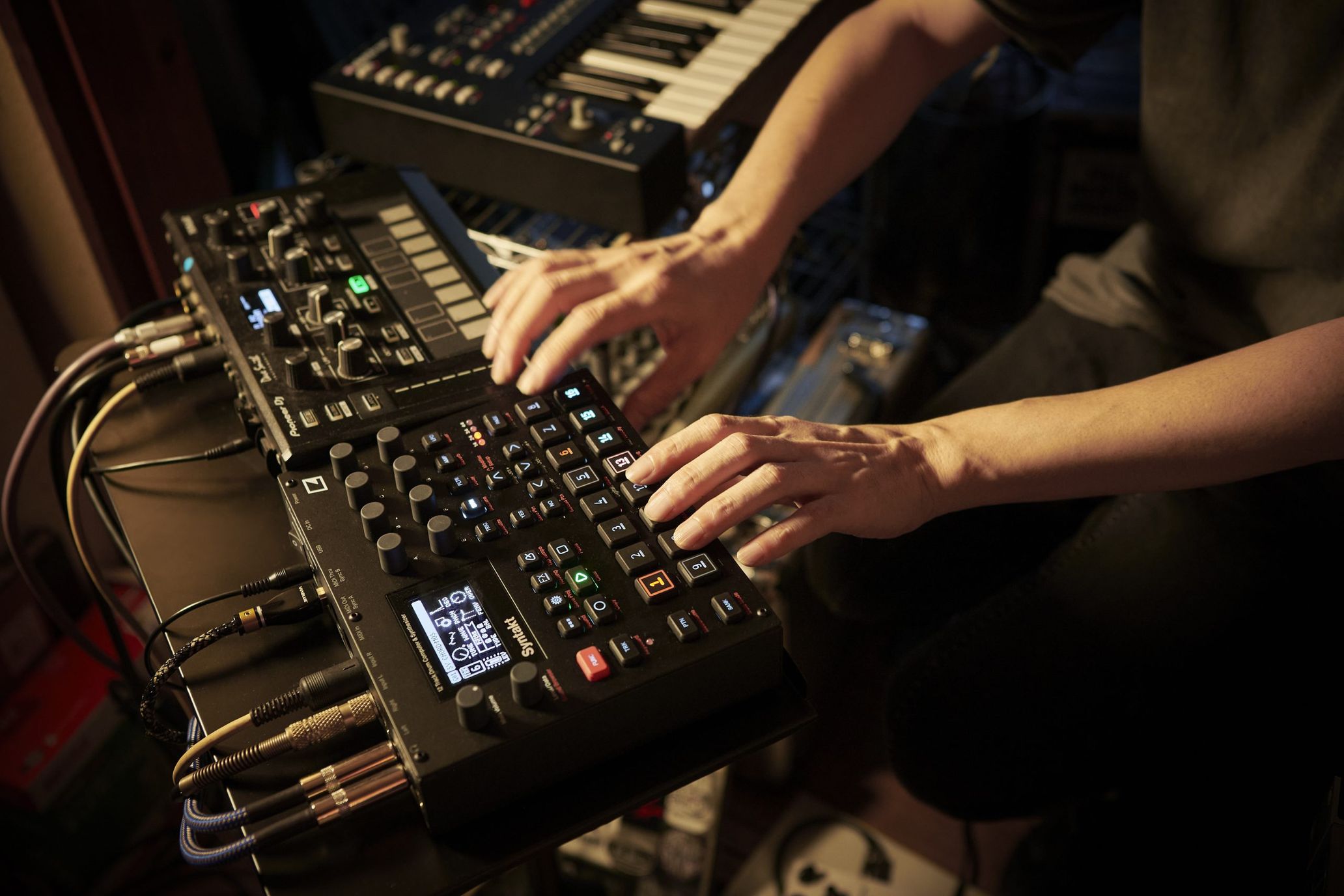 WILL NEVER DIE , a collaboration with YOU THE ROCK☆
O.N.O:BOSS went out for drinks with YOU (= YOU THE ROCK☆) and asked him if he wanted to release it through us (= THA BLUE HERB RECORDINGS), and we started working on it right away.
O.N.O: Well, our production styles were too different. I usually produce music after getting an offer, so I don't have any stocks. I made about 5 tracks and sent them, but I never heard back from him. Then, it turned that my production style was different from the way YOU had been making songs. So I drew a kind of maps and gave them to him, explaining the structure of the tracks. Then I asked him to tell me what kind of track he wanted. Basically, rap tracks are often composed of loops, but my tracks are completed as instrumental music. So at first, YOU seemed to be at a loss as to how to respond.
Sakamaki ("clubasia" staff): If it weren't for O.N.O, I don't think it would have been possible, but he unusually packed the song with lyrics. YOU said he would look forward to going out for drinks with O.N.O after every studio session.
O.N.O: (laughs). Initially, he had written about three notebooks' worth of lyrics, but after recording about two songs, the notebooks were gone. Moreover, he was writing down the lyrics while I was explaining the structure of the tracks before recording. I thought, "Oh, seriously?" For me, improvising lyrics had always been unacceptable, but when I let YOU do it, it was quite interesting. Every day after we finished production, we would go out for a drink and talk about what kind of theme we wanted for the next recording, and the next day we would go back into the studio.
The interesting thing about YOU is that he makes phrases that heads want to sing. There are many good and passionate phrases. I still want YOU to say something like, "Let's do it, bro!". I made the tracks to inspire him to sing those kinds of words.
O.N.O: I think it's a very high-quality and super hip-hop album. YOU repeatedly reflects on himself in the album, but if you listen to the songs carefully, you can see that there are parts of him that doesn't reflect on himself, which is interesting. Also, I think YOU is a very sympathetic big-brother type of man, and I am very happy that I was able to bring that part of his personality out in the album. I listen to it more than any other album I've made, and we listen to it over and over in the car together, doing call-and-responses. When YOU sings in the song, "The boat is leaving soon," we say, "The boat is leaving!" in the car(laughs). It had a youthful feel to it, and I think we had a lot of fun making it.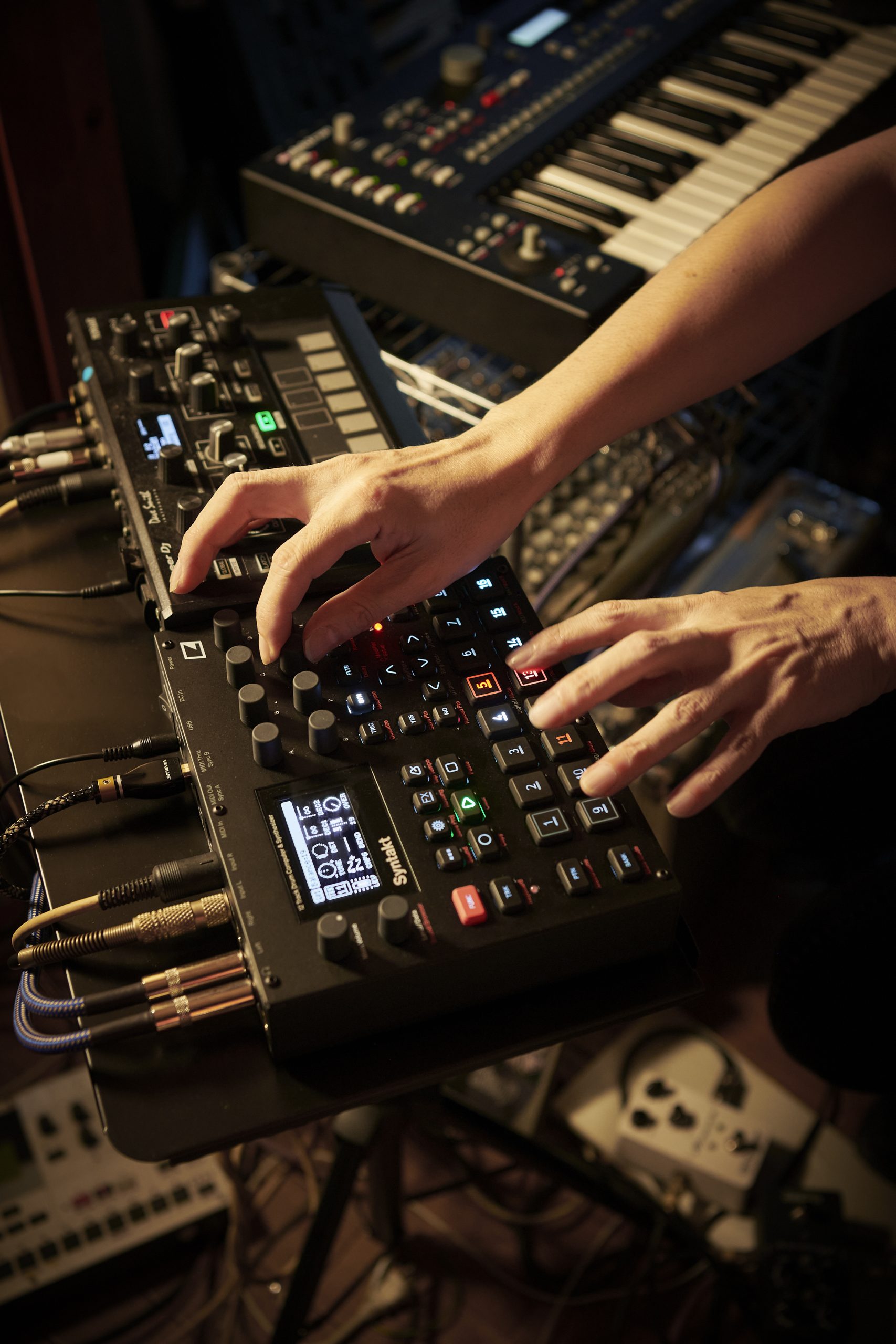 A new attempt to incorporate the bass sound of Takeshi "Heavy" Akimoto
O.N.O:About 15 years ago, when I went to Okinawa for a solo show, KURANAKA a.k.a 1945 suggested that we have a session there. Akimoto was living in Okinawa at the time, so I said, "Since Akimoto is here, let's do it!" That was the first session. Then I asked him to come to Sapporo once to work with me, but we couldn't really give a concrete shape to our ideas at that time, and now we are finally able to do it. The reason we are now able to do it is because I have finally broadened my songwriting range and experience, and I am finally able to do it with other people. Akimoto is the one who has always been practicing.
O.N.O: Basically, I'm not good at hanging with a person who is older than me, but Akimoto is the only exception. I know there are people who like bass music and dub more than I do, but that is not something I would like to reach. I'm still trying to figure out how to think and what kind of sound to make, but it's interesting. I've never done anything like a band before, so this is a new kind of fresh challenge for me.
O.N.O: Yes, it does feel like I'm in a band. Basically, I can do everything myself, which makes it even more interesting when I think about the significance of Akimoto's presence in the bass part. When I produce a song, I start by creating the bass line, so it feels new to skip that part of the process.
O.N.O: There used to be pre-made bass line at the beginning. I used to give him a sound source with a tentative bassline, saying, "The chord development is like this, so put in this kind of bassline." But one day, I realized that he had not listened to the tentative bass line at all (laughs). So I thought it would be more interesting to leave it to him.
O.N.O: I have a few ideas, but have not decided on a name yet. I'm thinking about a lot of things right now. I think song titles and album titles are symbols, so I just coined them to make them easily searchable. I would also like to coin a name for the unit, but I am pretty much out of ideas (laughs).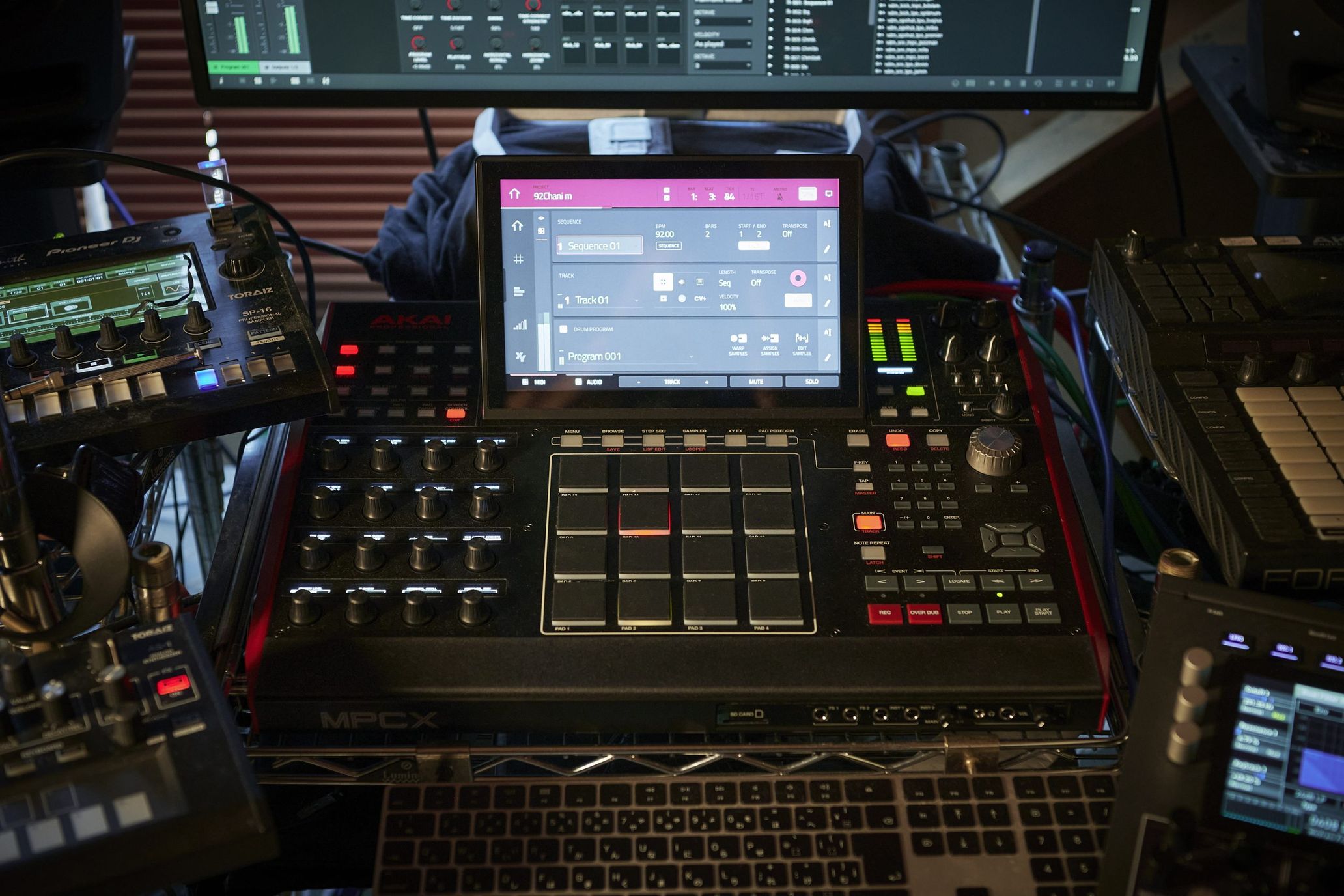 Making one track a day
O.N.O: I've been doing this since before COVID-19 pandemic, and I was even trying making an album in a several hours if I had the time. I have a lot of simple songs though. But if I don't think of releasing them, they just remain undelivered to anyone, so I released them under different names. I think I have made about 600 songs in the past two years. After I write songs, I master them myself, make the jacket for the album myself, and release the album myself. There are many platforms around the world where I can release my music, so I just upload them to each one and let them go.
O.N.O: The genres of music I have created are diverse. Mostly club music, but also dub, house, techno, ambient, breakbeats, electronica, and everything from pop to flashy. There are so many names for my solo project that I can't even remember them all myself.
O.N.O: The 600 tracks I made were only for DJ use, so I didn't put much thought into them, and most of them have simple structures. But the songs I played on "TIGHT" were all made with a lot of attention to detail, even to the drum break. Additionally, since there was a YOU THE ROCK☆'s show that day, the set was definitely more breakbeat-oriented. I had been away from DJing for a while, but I started DJing again mainly with techno music. However, after DJing many times, I naturally ended up playing mainly breakbeats in my sets. I wanted to play breakbeats, but there was no one making breakbeats I want to play, so I decided to make them myself.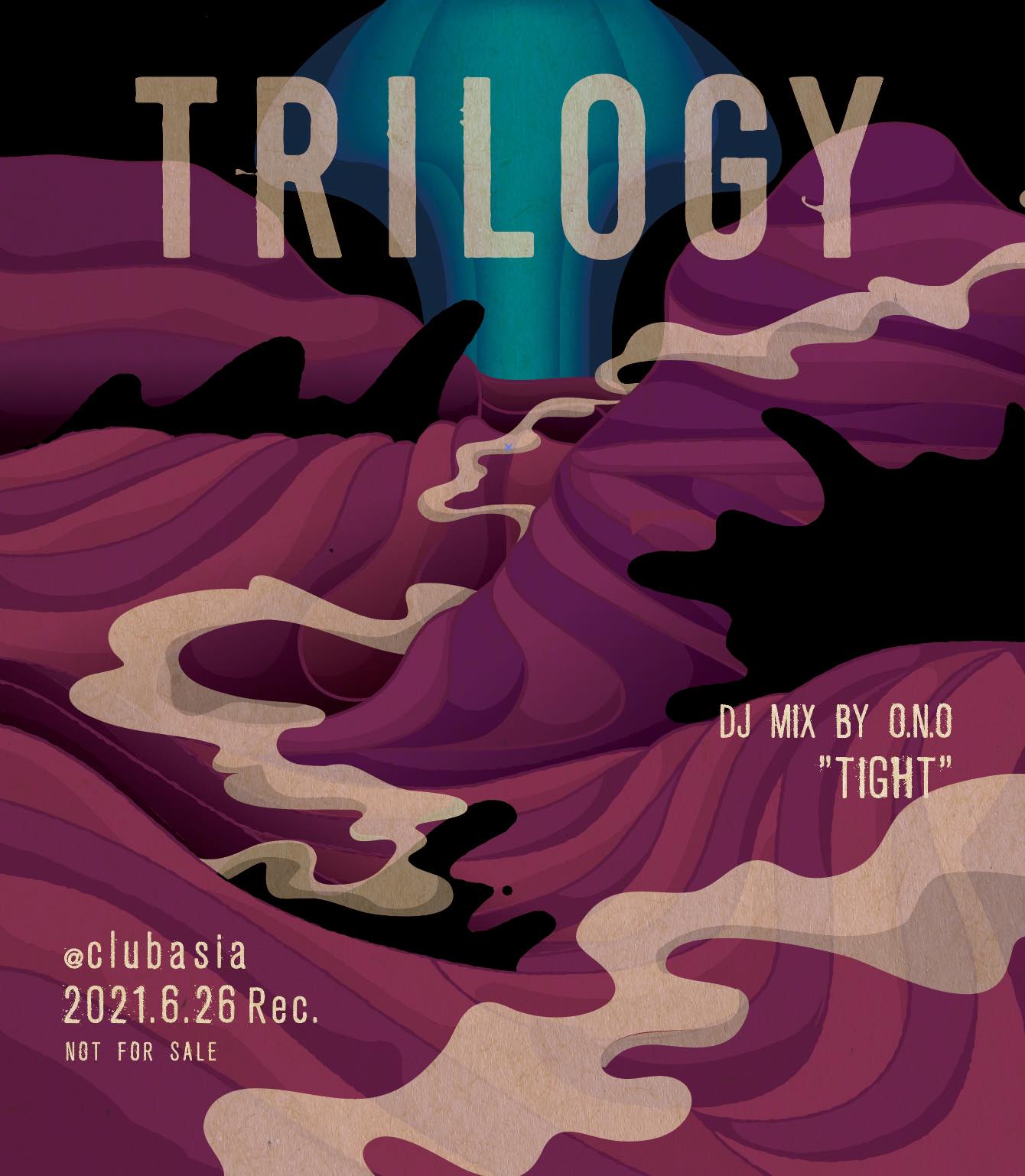 O.N.O: For my second and third solo albums, I had been working on a combination of techno and breakbeats. In terms of MachineLive (O.N.O's live set), I had always been performing in tune with 110 BPM, but when I started doing it without being bound by that, it ended up being a set consisting of breakbeats. So the album Duskrom that I made this year is similar to the first one, and recently I have been playing a set of breakbeats in my live performances. Before, my setlist was mainly about making people dance, but now I just want to play what I like, and I don't care if my set gets too dope. As for techno, I have released two albums under the name ONOMONO.
Living with THA BLUE HERB from the past to the future
O.N.O: Oh, …… it's difficult to describe. How should I say?
O.N.O: It doesn't feel like 25 years. Because we are still in the best period of our lives, and I think the next period will probably be even better.
O.N.O: That song is a remix of WE CAN… (from the 4th album TOTAL). It became more like a loud techno song in my opinion. It's a lot of fun to play that song at the floor because audience respond it very passionately.
O.N.O: Yes, it is heading toward it (laughs). Then, I said at last, "That's all for the performance by O.N.O".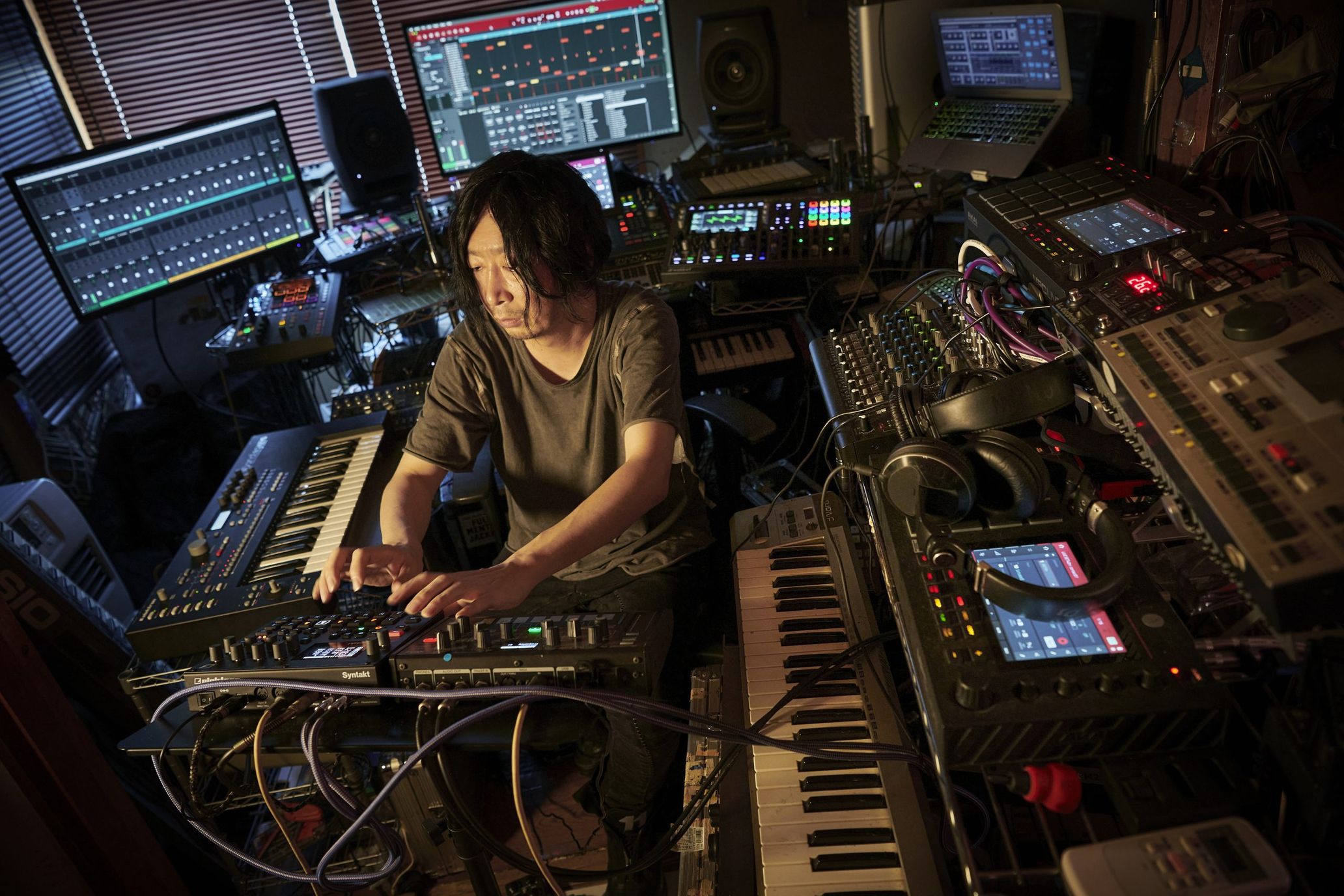 O.N.O: Well, I guess you could say that my occupation is "THA BLUE HERB" (laughs). The way we write songs has not changed. We make songs by responding to each other's requests and combining what we are making individually. Of course, our way takes a lot of time and effort.
O.N.O: I don't tell him with words but let the sound directs him. For example, if there is a long bass phrase in the chorus section, I am sure he will put his emotions here.
O.N.O: There is always something new to realize. Maybe the reason I am more inspired than before is because I almost died when I got sick. I literally almost died in about 5 minutes. At that time, I realized that people die so easily, and that the rest of my life is surprisingly short. So I really felt that I should not just think, "Someday I will make another work." You have to leave something behind. So I would like to think that what I am doing now is always the best.