Kiki Kudo is a writer, chef, and music producer based in America. She documents and reflects on moving from New York City to the countryside in Connecticut during the pandemic; this is her steady life.
This is the third year of the pandemic, now that we're in 2023. Compared to the beginning of lockdown, the city has almost returned to how things were pre-covid; it seems like it was all a bad dream. Yet, some places still reflect the pain of that period, and we've lost some things along the way. This series is about recalling the near past and chronicling the strange flow of time, and my first year of living in Connecticut was vastly different from my life in the States before then. That year was filled with events I want to document, like learning to light a fire in a fireplace without any firelighters as a city mouse who lived in New York for a decade, falling in love with sunrises and sunsets, and discovering how to live off-the-grid in nature.
What I missed the most once the city changed because of lockdown in 2020 were the things that made each day a bit special. It was shocking to see the little sweets I treated myself to, such as orange potato cakes and baklavas from Pi Bakerie, a Greek café in our former neighborhood, and almond croissants from Lafayette, a French restaurant, vanish. The only stores deemed essential enough to be open were just about supermarket chains. Freshly baked bread had disappeared from such stores, and many bakeries were closed too. On Instagram, it seemed like one person after another started baking sourdough bread at home, and supermarkets were constantly low on flour and yeast. I tried baking bread several times but couldn't do it well. Instead, I asked Mariko, a neon artist who had often helped me out with catering, to bake bread many times because she made delicious homemade sourdough and focaccia for her friends. Mari-chan, thank you for sharing that joy with me back then! I didn't succeed at baking bread, but I got into making sweets out of necessity under the guidance of Brian, who has a strong opinion on sweets. As a result of trying to make various kinds, I can now make financiers, lemon bars made out of mochi flour, and different types of cookies, which I wasn't interested in previously, to my liking. I want to give myself a pat on the back for that. With that said, buying the perfect croissant in New York in 2020 was close to impossible.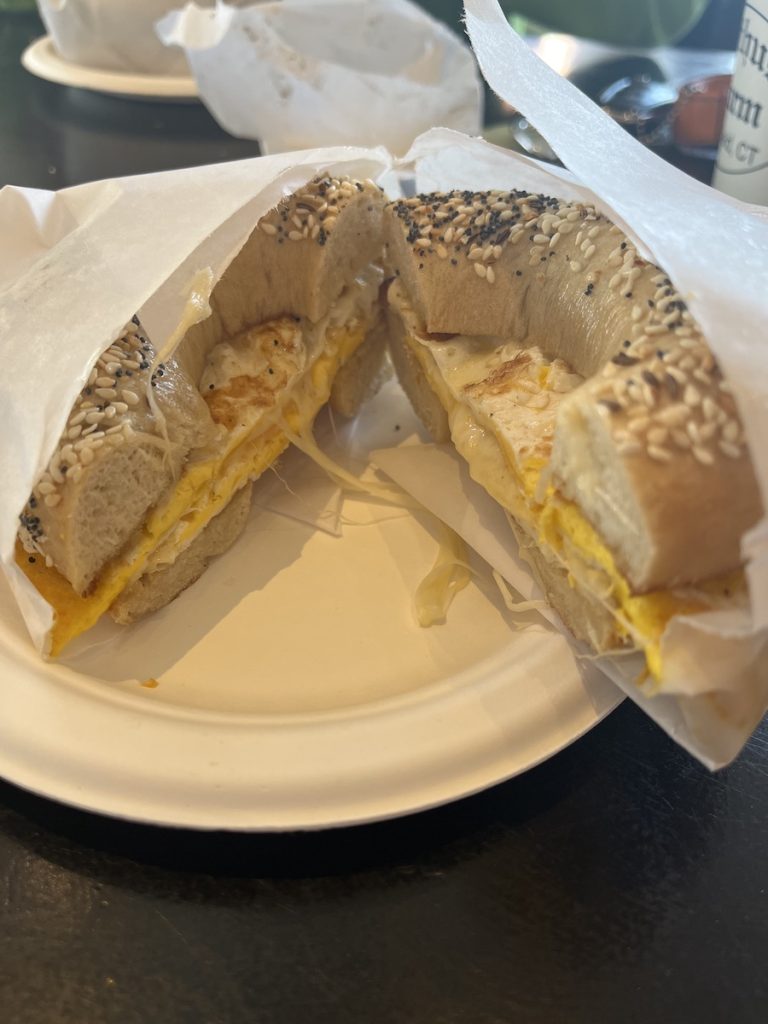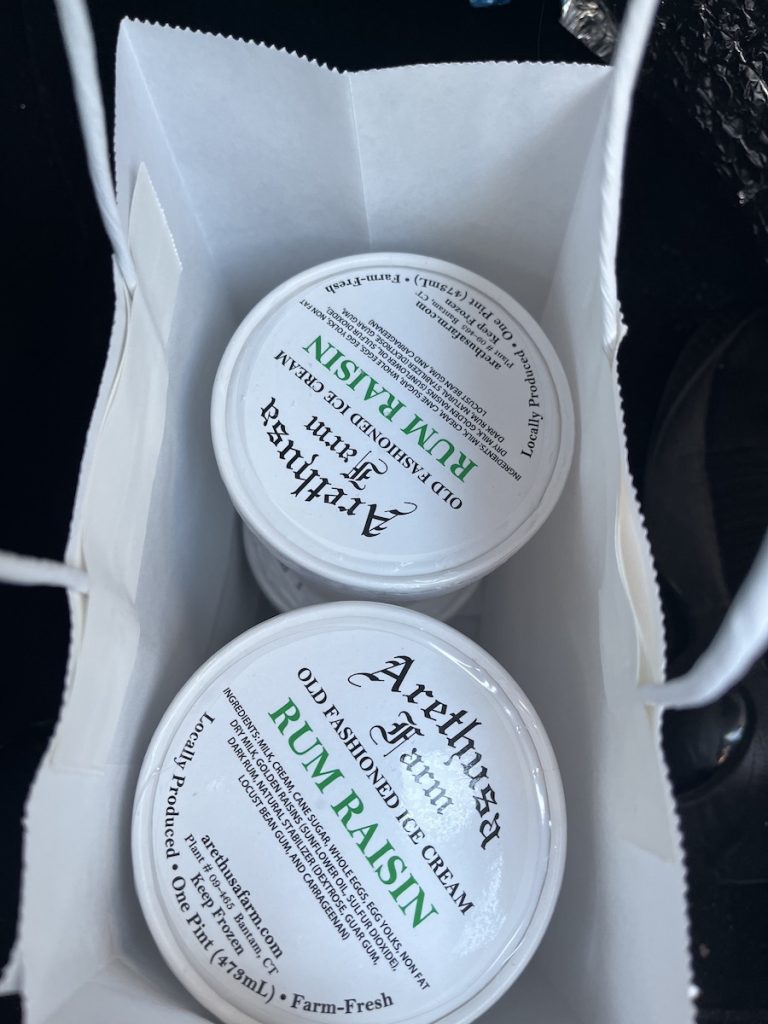 Amid all that, I unexpectedly came across a stylish-looking café called Arethusa Amano in the small town of Richfield in Connecticut, a 13-minute car drive from home. The café, run by a dairy farm called Arethusa Farm, came to me as a shock because it sold everything that faded away in New York in 2020. Starting with beautiful, crispy croissants, I never knew fresh donuts, French-style lemon cream, and crullers could taste as good as they were. For their egg and cheese sandwich, an American breakfast staple, Arethusa Amano uses their own English muffins and eggs and cheese from the farm. Their cuban sandwich that uses brioche that would make you melt(even I, as a vegetarian, thought was good), cruffins (a hybrid of a croissant and muffin) with mascarpone, and cookies that change monthly are a bit more reasonably priced compared to New York. This is another good thing about the place. Across the café is Arethusa al tavolo, an American fine dining restaurant and a daily store that sells Arethusa's ice cream, milk, cheese, yogurt, butter, and vegetables in the spring and summer.
The owners are, low and behold, the executives of the shoe brand Manolo Blahnik. After the brand rose in popularity as Sex and the City's Carrie's favorite shoes, the executives purchased the dairy farm of their dreams in 1999. With "Milk like it used to taste" as their tagline, they take care of and pamper more than 300 cows; they shampoo and treat the cows' tails every day. Of course, if you go upstate, you'll find many organic farms and farmer's markets where the local vendors sell food that uses high-quality ingredients, but the majority of them are homemade and hippie-like (which is also something I love, don't get me wrong). It's pretty cool to have a food culture derived from a luxury brand just as well-known in New York in a small town in the northern part of Connecticut. Plus, it's so close to where I live. When I miss the city a bit, I'm going to visit Arethusa instead of making my own cakes, which tend to be less on the sweet side.
Edit Nana Takeuchi