The warmth of gently weathered wood, antique furniture that tells stories of the past, and a charming mix of seemingly mismatched elements create a mysteriously comfortable space. These are the characteristics of many shops located in Suwa City, Nagano Prefecture. The driving force behind them is ReBuilding Center JAPAN, also known as "ReBuiCen", also based out of Suwa City. Many people may be familiar with them as pioneers in the renovation of old Japanese houses.
Founded in September of 2016 as a reuse shop that collects and sells reclaimed materials and antique tools from vacant houses and long-abandoned, untouched storage spaces. They refer to their work as "rescue" activities, since they are able to reduce environmental impact by reusing these materials instead of disposing of them. Their philosophy, "ReBuild New Culture", embraces the idea of rediscovering forgotten treasures of the past, giving them value along with the changing times, and passing them onto future generations.
As they traveled the world, they resonated with the DIY spirit and environments centered around sustainability rooted in Portland. What exactly inspired them there?
We interviewed Azuno Tadafumi, representative of ReBuilding Center JAPAN, to hear his perspective on turning their focus to Japan after exploring the world and working towards a better future.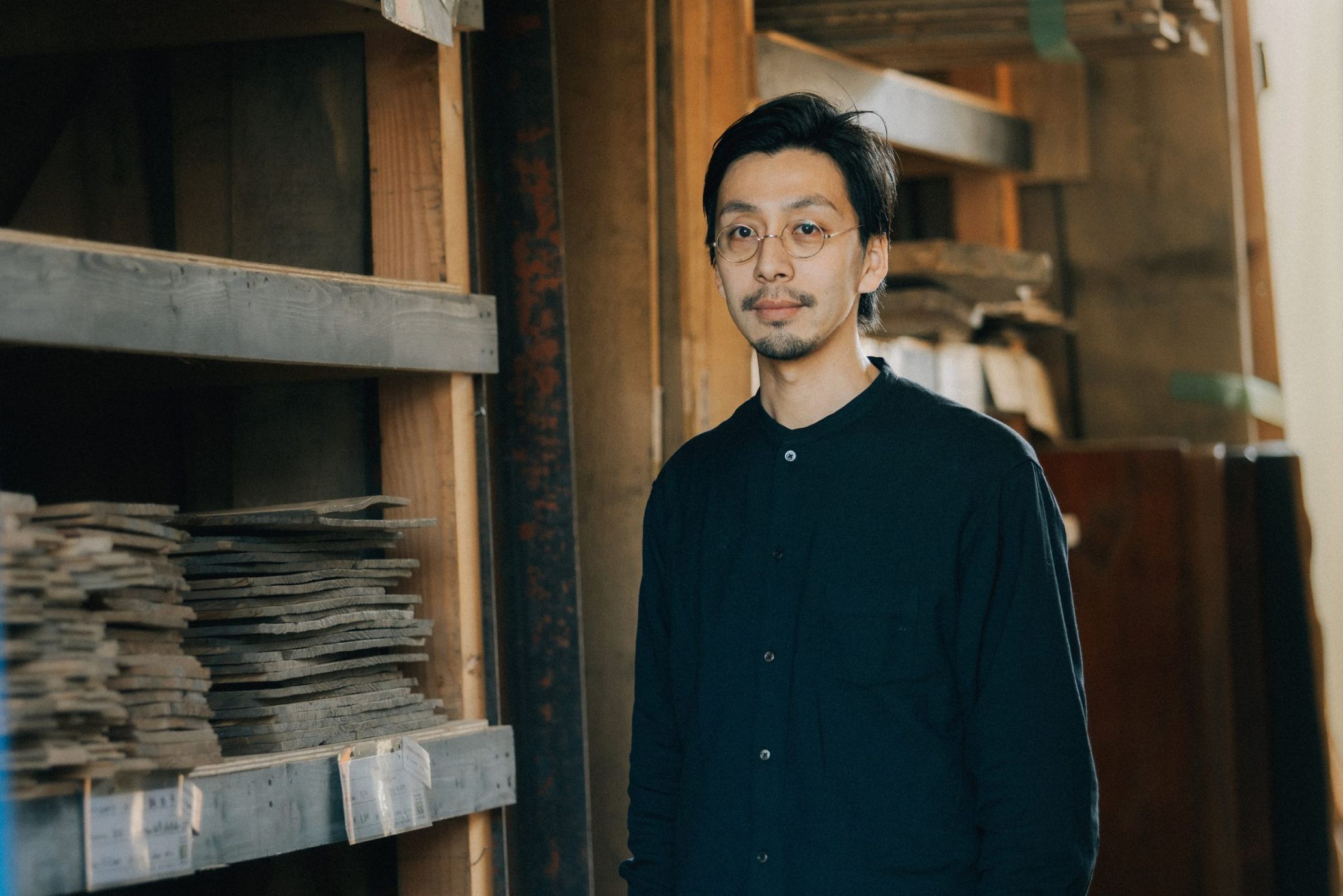 Tadafumi Azuno
Born in 1984. Representative of ReBuilding Center JAPAN. Azuno began working as part of spatial design unit medicala with wife Kanako in 2014, and continues to create comfortable spaces around Japan, as exemplified in "Nui", "Hagi Guest House ruco", "Masuya Guest House", "Osteria e Bar RecaD", among others, and founded ReBuilding Center JAPAN in 2016. Under the philosophy of "ReBuilding New Culture", they are spreading awareness and practices of utilizing reclaimed materials.
Continuing to construct, expand, and disseminate new culture in Suwa City, Nagano Prefecture.
– Why did you decide to move to Suwa City, Nagano?
Tadafumi Azuno: Moving to a place with a declining population and an increasing number of vacant houses was a fundamental condition when determining where to live. The reason for that being that an abundance of vacant houses means there are more spaces to be rebuilt, making reclaimed materials and antique tools valuable resources in their community. People seeking reclaimed materials and antiques tools exist outside of Suwa City – in major urban areas like Tokyo and Nagoya, as well. But a deciding factor was that Suwa City is relatively easily accessible from those metropolitan areas.
– I understand you moved in 2014. How is it actually living there? What are the charms of Suwa City?
Azuno: Suwa City boasts one of the highest sunshine rates in Japan. So it's sunny a lot of the time, and there are many hot springs nearby. There isn't much nature in the city itself, but there are plenty of mountains and areas surrounded by nature are easily accessible. It takes around twenty minutes to drive to the nearest ski resort, and thirty minutes to the nearest ranch, where you can go horseback riding. My son is currently attending the nursery school attached to that ranch. It's wonderful that childcare can be done in an environment surrounded by nature.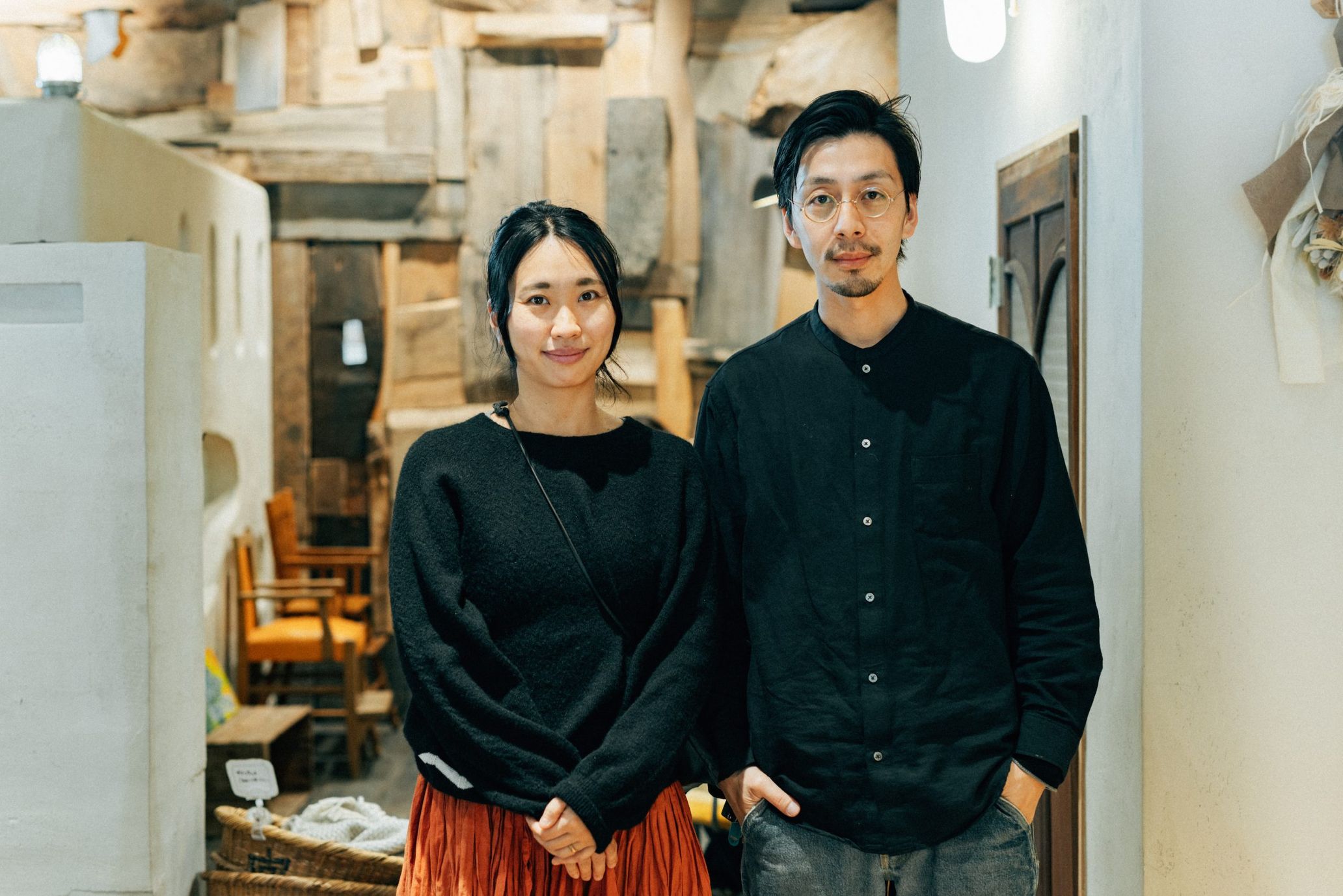 – How do you choose the spaces you rescue? And how are you informed about vacant houses that need rescuing?
Azuno: We try to stay within the vicinity of an hour-long car ride from Suwa City, where ReBuiCen is based. But we're able to go quite far. Matsumoto City, Ina City, and even Hokuto City in Yamanashi Prefecture are all within an hour away from Suwa City. We're able to go to places over an hour from the city, but we ask for travel fees in that case. The price differs based on the distance, somewhere between 3,000 to 5,000 yen.
Regarding the vacant houses we rescue, more than 90% of the time, we go to the location after receiving a request from them. It's rare that we look for spaces to rescue ourselves. The reasons for each request vary, but we often receive requests to take belongings they've accumulated in storage. If we don't take those items from them, they will be disposed of as trash.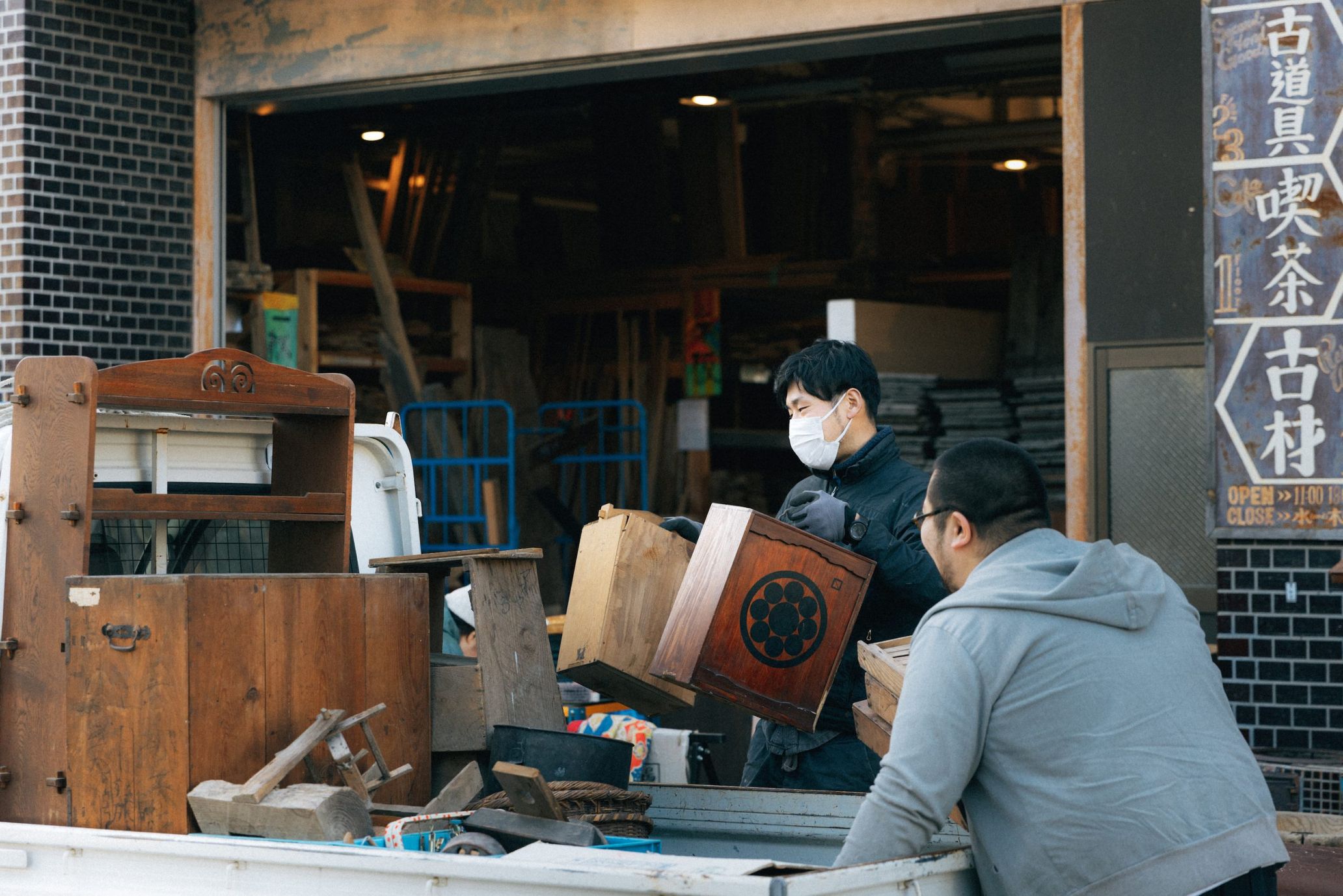 – You not only take items that would otherwise be disposed of as trash, but you also sell them as valuable reclaimed materials or use them for renovations. You really are "rescuing", in every meaning of the word. How is ReBuiCen different from recycle shops that exist all over Japan?
Azuno: ReBuiCen is registered as a business under the category of antique dealer, much like a recycling shop or a second-hand store. In the traditional antique dealer market, many source items from markets specializing in second-hand goods and sell them in their physical stores or online. To participate in this market, one typically needs a license as an antique dealer, meaning that people who sell in the market and purchase from those markets are all licensed antique dealers.
Our process differs from that of a traditional antique dealer because we buy reclaimed materials and antique tools from vacant houses and storage spaces instead of going to a market. By rescuing the materials, we're able to acquire them for cheaper than we would be able to at market price, allowing us to sell them at lower prices in store. The downside of salvaging reclaimed materials is that it takes more time and effort, and a challenge that comes with it is not always being able to find exactly what you're looking for. The availability of specific items can vary, and it's possible we won't be able to rescue or find exact items. The process of rescuing materials also involves determining the price of each item, in addition to having to clean and restore the items to a presentable condition since rescued items are typically covered in dust or dirt.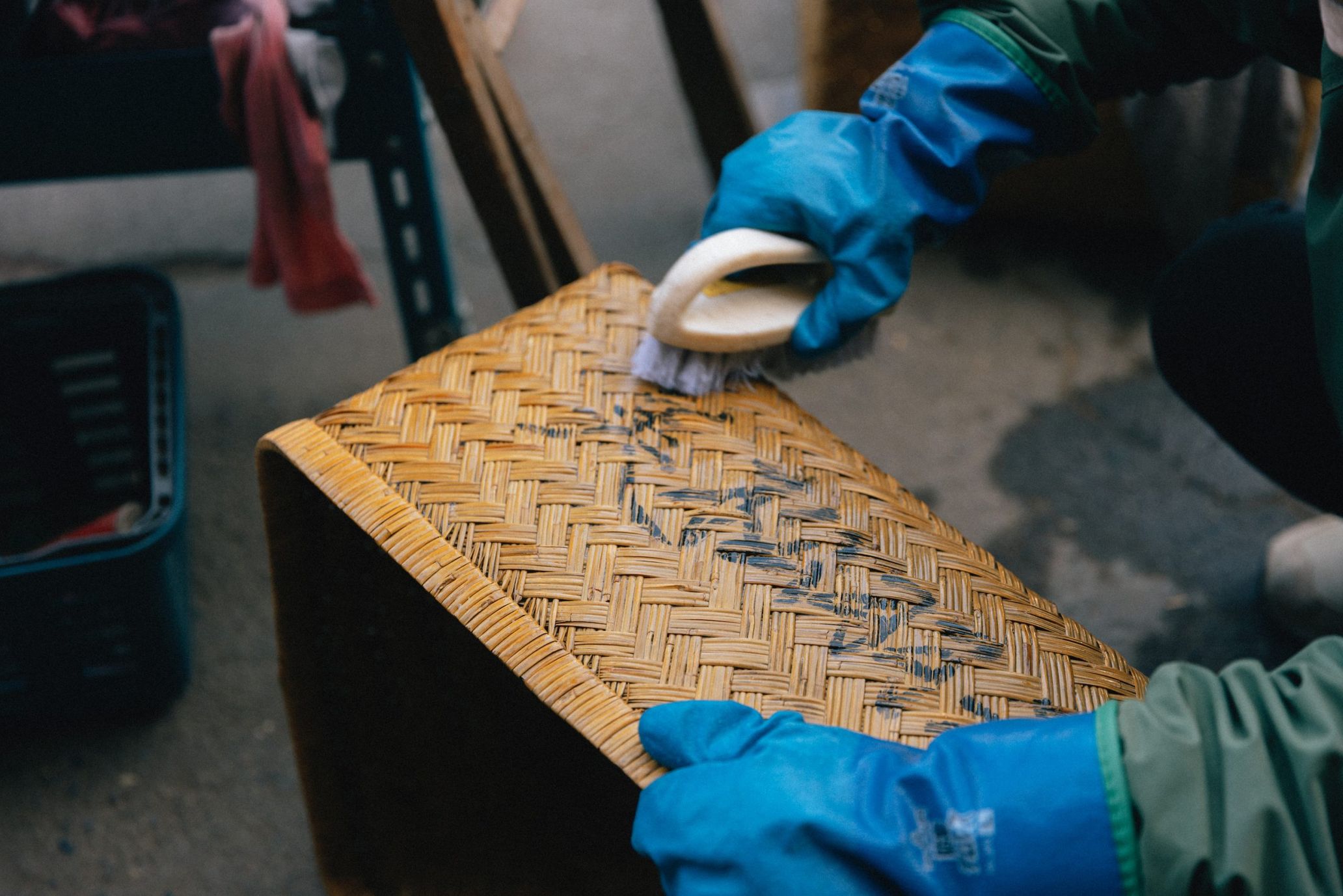 – Where did you obtain your knowledge on reclaimed materials and antique tools?
Azuno: I've always liked antiques, and would often research websites and go to antique tool shops and flea markets, even before I started ReBuiCen. Through that, I gradually obtained knowledge about the market, as an extension of my hobby. Currently, I have my staff in sales pricing our items. By allowing them to handle the pricing, they're able to gain experience through trial and error, learning what price sells quickly, or what may be priced too high. I believe it's important to acquire a sense of market price through this process.
– How exactly do you price your items?
Azuno: Considering the costs involved in disposing of items and cleaning and transportation fees during the rescue process, we offer to purchase items at 5% of its selling price. For example,if an item is being sold for 10,000 yen in stores, we would offer to purchase it for 500 yen, which leaves the gross profit at 9,500 yen. From that, we deduct expenses such as labor costs and online shopping fees, resulting in the remaining amount to be the profit. While the gross profit may seem high, we've carefully considered the time and effort it takes to rescue items, including the pricing, cleaning, and inventory management processes.This labor-intensive process also contributes to local employment opportunities.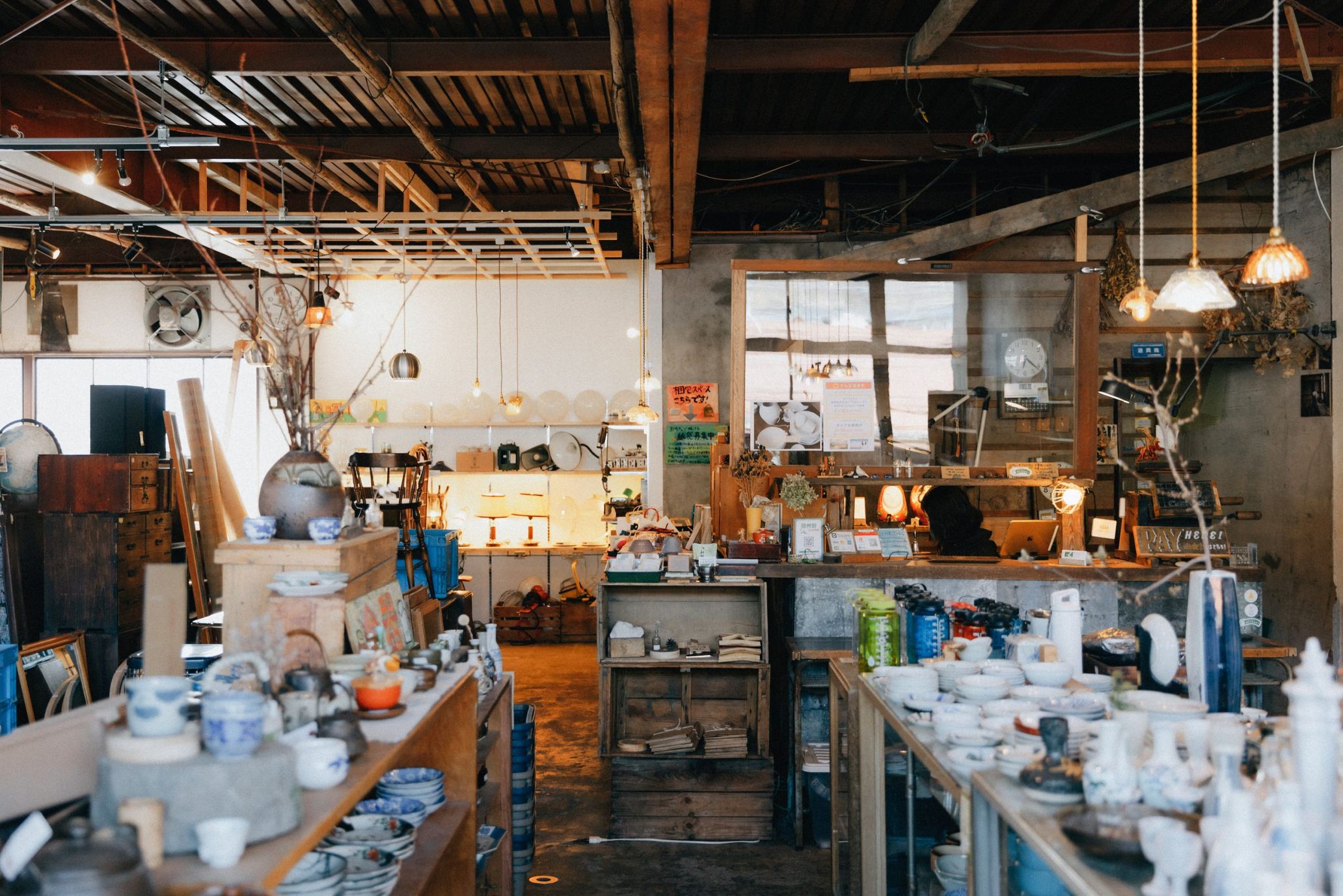 The charm of Portland, where DIY spirit and sustainability are rooted
– I heard that Portland, the core of DIY spirit in the U.S., left a significant impact on you. Can you expand on that?
Azuno: I wanted to visit Portland at the time because I was interested in industrial American antiques. I stayed at a friend's house for ten days and visited different places. During my stay, I was impressed by how the city naturally embraced SDGs (sustainable development goals) and a sustainable culture. It was similar to what I read about in the magazine Sotoko. Although Japan has recently started sustainability initiatives, I felt like my mindset and work based around sustainability were still in the minority at the time. But in Portland, I didn't feel like I was in the minority because everyone has a sustainability mindset.
Friends of mine who aren't construction workers or professional craftsmen all had a variety of tools at home. My friend had an old Volvo, but they had the tools to fix it if it ever broke down. There's also a community non-profit organization called the Tool Library that provides DIY tools for churches and other establishments to borrow for free. Of course it's great to see the work of the side providing those services, but I loved seeing the people who borrowed the lawn mower change the blades out, considering the next person who would use it. Portland is a place that not only possesses a DIY spirit, but a culture of caring for each other.
– Fashion magazines typically portray Portland as a trendy city. What is it actually like there?
Azuno: I thought it had a similar atmosphere to Daikanyama. I sensed a warmth from the people in Portland. When I would wait at a crosswalk, nearly every car that approached stopped for pedestrians. It's incredible that the first mayor of Portland, back when the city was established, chose to build infrastructure for trams and public transportation instead of pursuing a highway. That choice definitely made the city more livable. Portland is also famous for not having sales tax.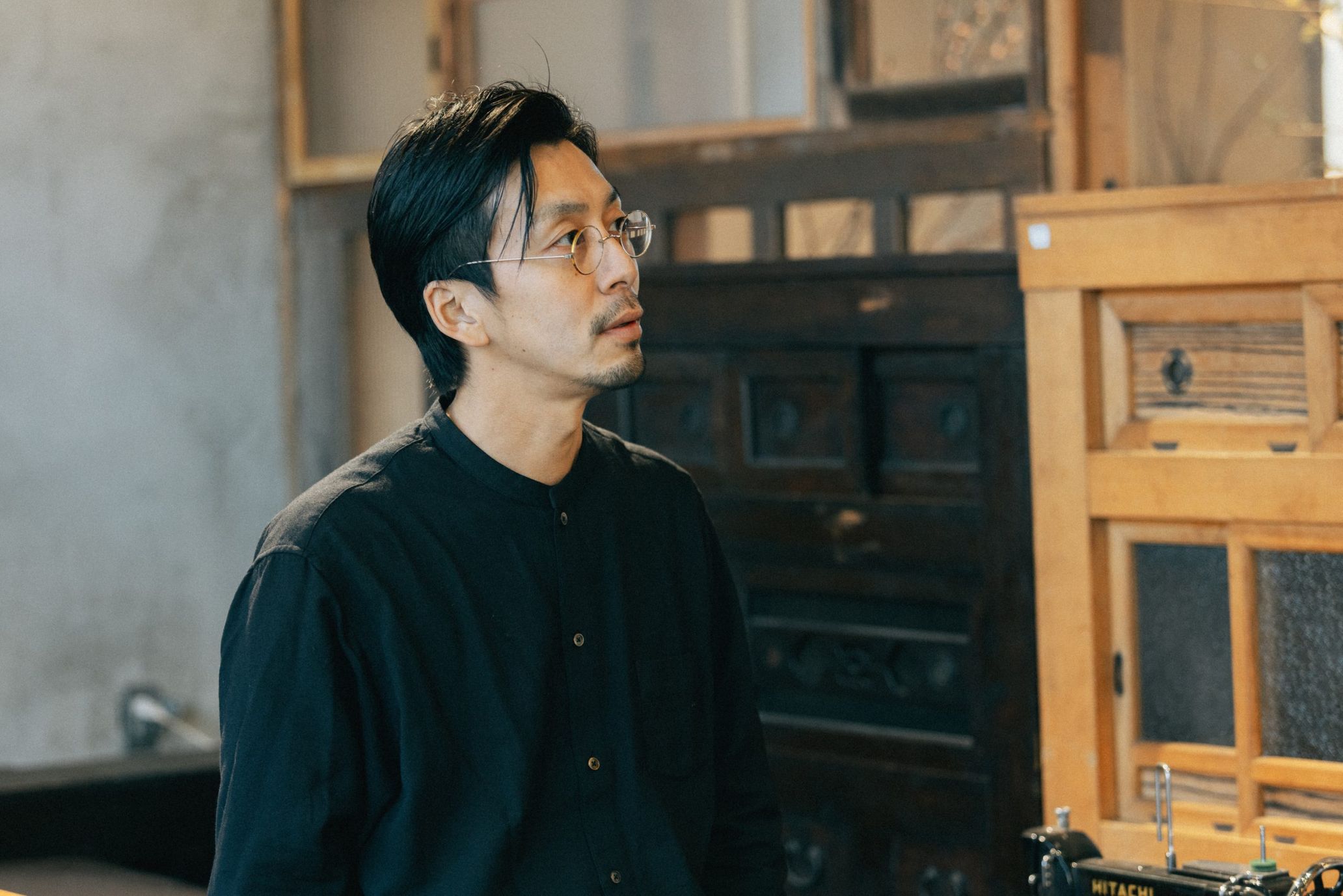 – Are there any places and people that inspired you apart from Portland?
Azuno: There are developed nations I didn't get a chance to explore enough, but I've actually traveled around the world. The most memorable out of all the countries were Yemen, Ethiopia, and Cuba. I went to Yemen to see its untouched world heritage island. When considering travel destinations, I try to choose places that aren't driven by a capitalist system and where religious influence, such as Christianity or Buddhism, is not predominant. My experience volunteering at a Ugandan orphanage was what encouraged me to develop DIY skills.
The Ideal Future Envisioned by ReBuiCen
– What about in Japan?
Azuno: Kuroiso, Nasushiobara City, in Tochigi Prefecture. Over thirty years ago, Shozo Kikuchi, a pioneer of renovating old Japanese houses into cafes, opened 1988 CAFE SHOZO in the city. He renovated an abandoned building in a shuttered shopping street and transformed it into a cafe and created a gathering place for people. Not only did it increase the number of customers coming to visit the popular cafe, there was also an increase in apprentices who came to study under Mr. Shozo. Those apprentices eventually opened their own shops in the neighborhood, creating a positive chain of events. Kuroiso has now become a popular tourist destination for cafe lovers and a delightful place to visit.
Mr. Shozo has opened multiple ventures on his own, without government support. Not only that, but when larger, nearby properties go on the market, he purchases them and rents them out to young people who will shape the next generation. It truly is a city built upon the charisma of Mr. Shoza. It's incredible to see people who adore him naturally coming together and contributing to the development of a city.
– What a wonderful anecdote! I believe ReBuiCen has also become a charismatic presence itself. Is it different from what you had pictured?
Azuno: Shops and facilities have been increasing, but they're all ventures I've established. My ideal scenario is one where people with a shared passion all come together naturally and open their own stores and facilities. That's what I aspire to do. Recently, however, wherever we post job listings, I've noticed an increased number of people expressing their desire to be involved, and support ReBuiCen's values. While most applicants used to be outside the prefecture, I'm happy that we're getting local interest now.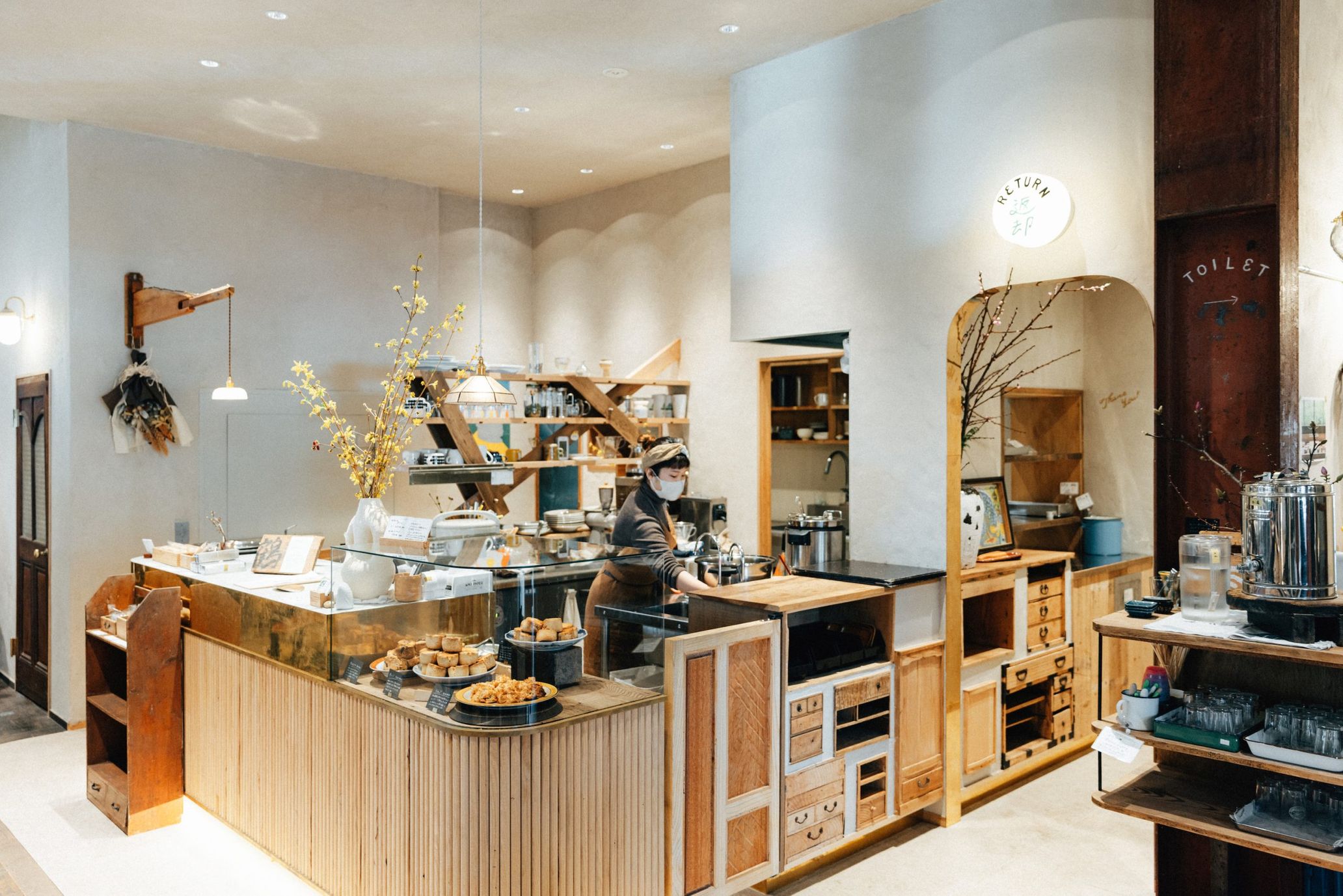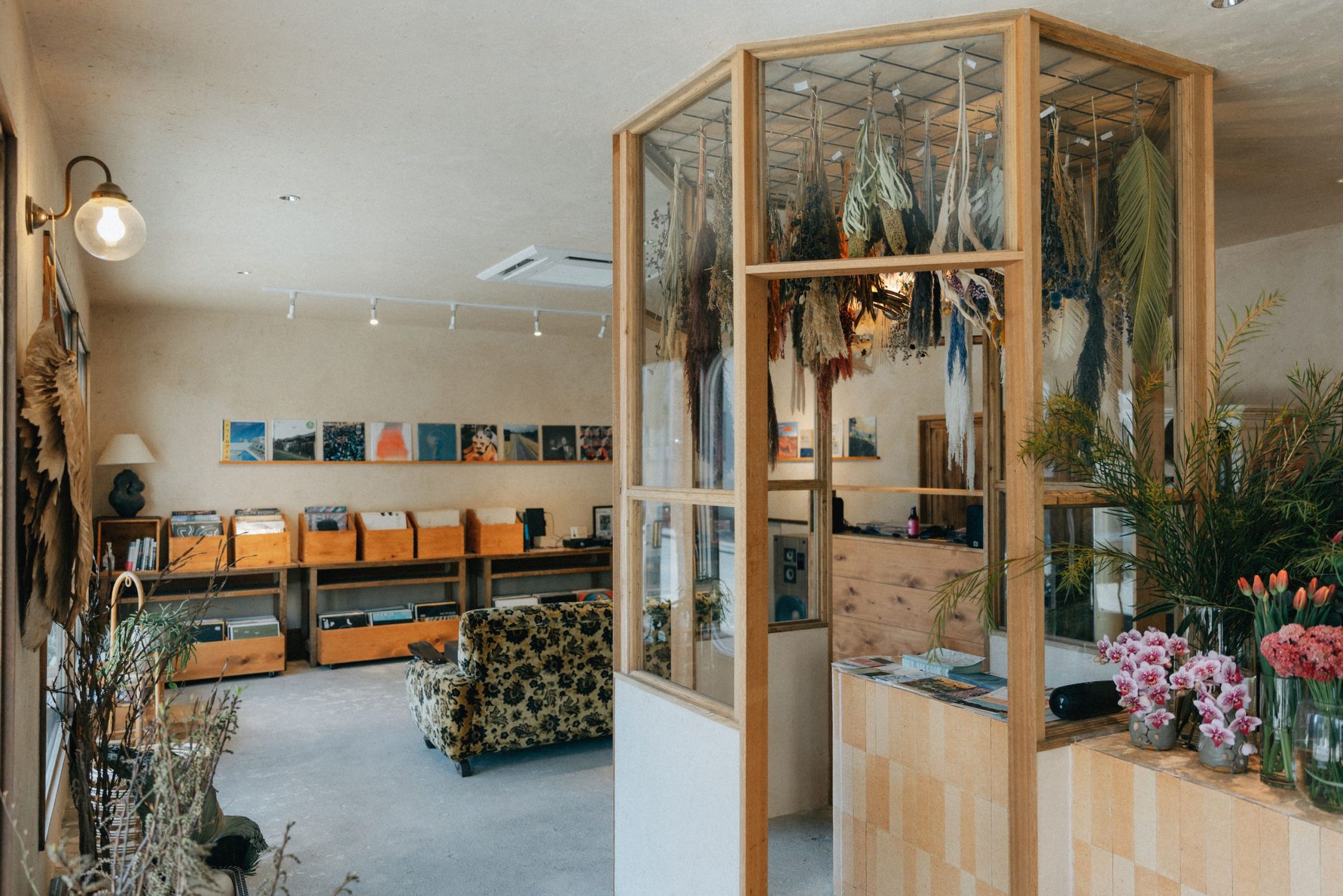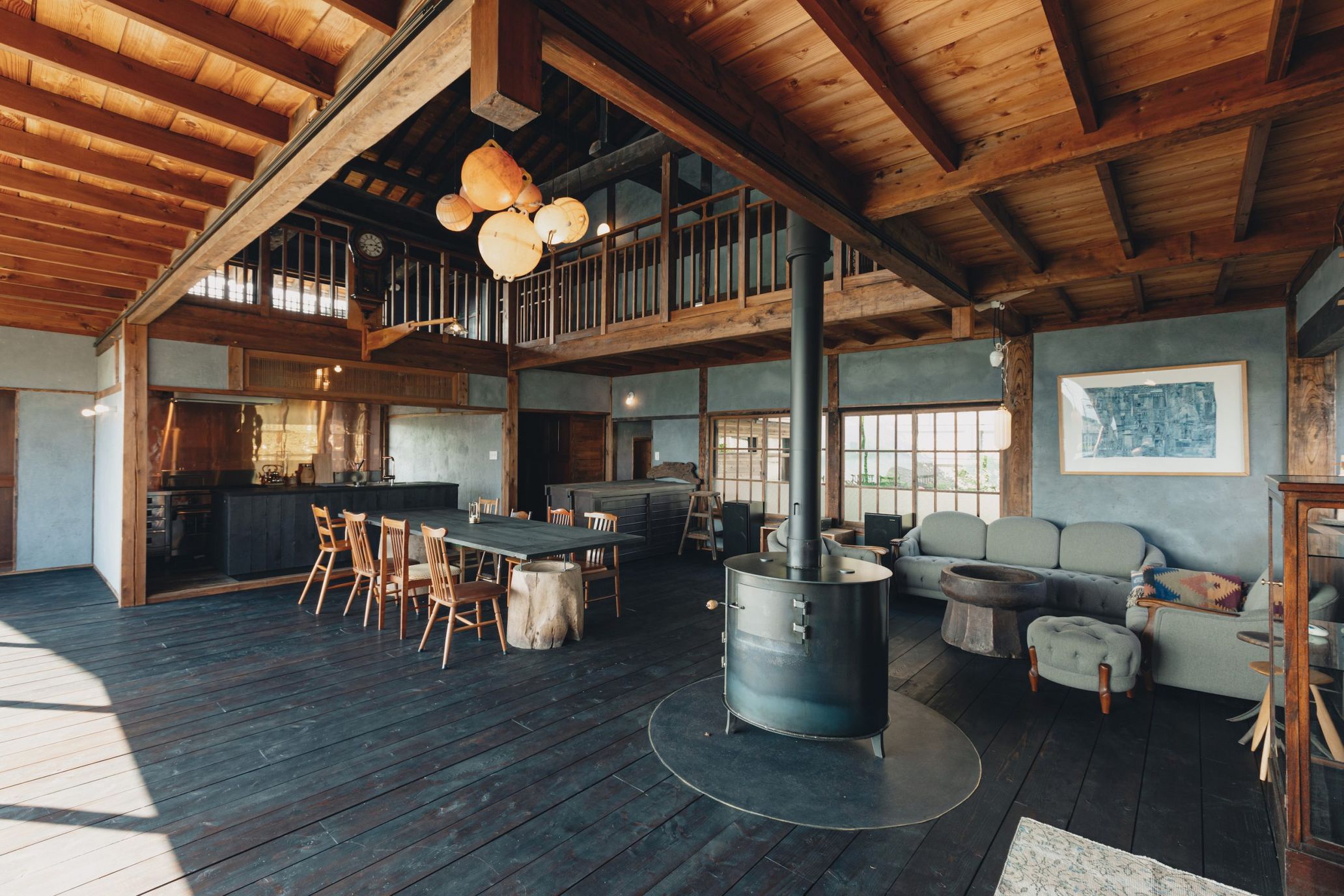 A Kamisuwa ReBuiCen neighborhood map can be found in each of ReBuiCen's stores. It carefully illustrates where each cafe, restaurant, general store, bakery, record shop, flower shop, and vintage store in the vicinity of Suwa City is located in one glance. The map not only includes ReBuiCen establishments, but also various local long-standing establishments and recommended restaurants. In addition to the renovation and rescue of old Japanese houses, contributions to the neighboring areas could serve as catalysts for shaping the future landscape of the city.
ReBuilding Center JAPAN
3-8 Owada, Suwa City, Nagano Prefecture
Regular Holidays: Wednesdays and Thursdays
Hours: 11:00~18:00
https://rebuildingcenter.jp/
https://www.instagram.com/rebuildingcenterjp/

Photography Shiho Furumaya
Translation Mimiko Goldstein