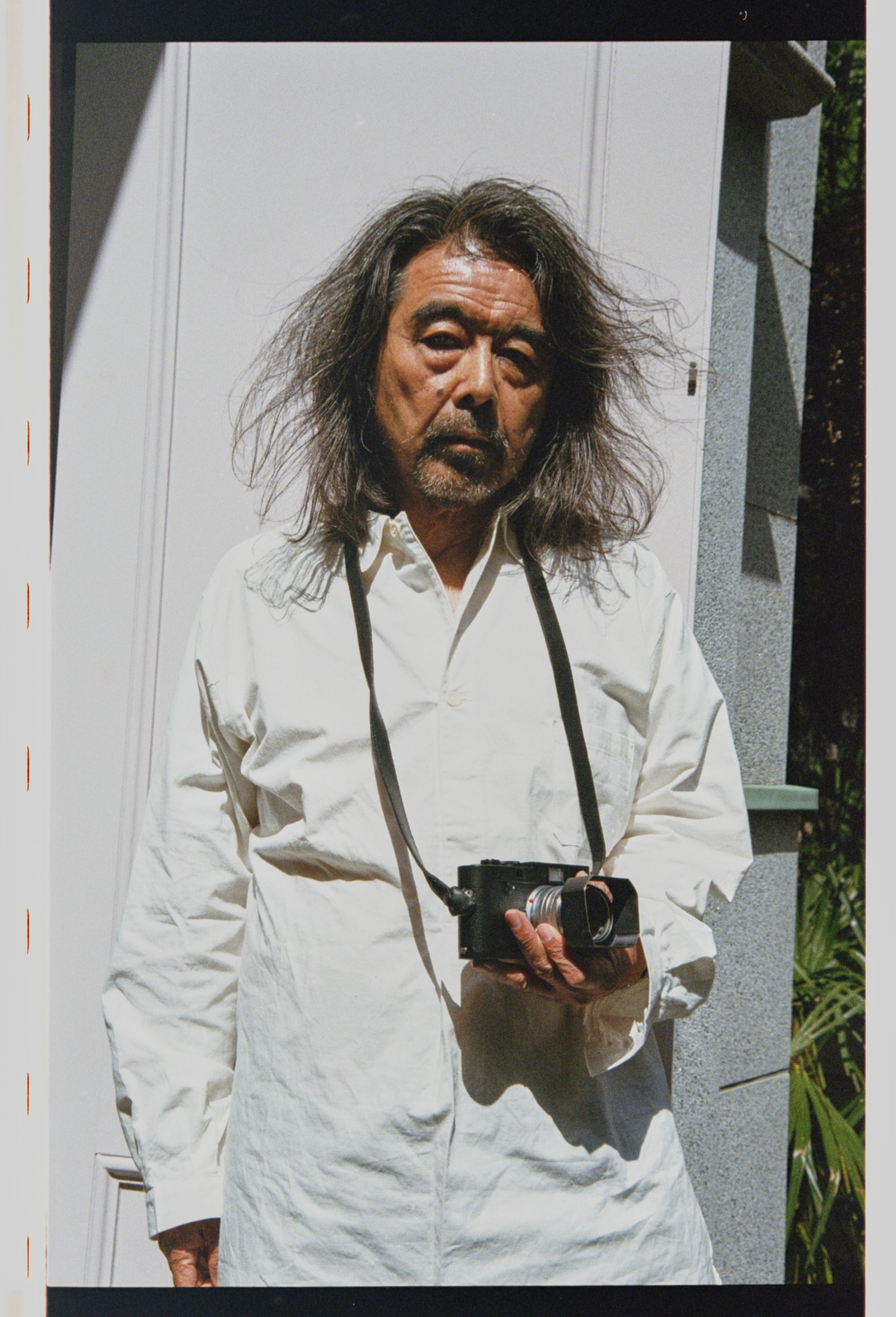 Kyoji Takahashi
Born in 1960 in Mashiko Town, Tochigi prefecture. In the 1990s, his work was published in fashion culture magazines such as Purple as well as in advertisements. His main photo books include: The Mad Broom of Life (1994), Road Movie (1995), Takahashi Kyoji (1996), World's End (2019), Ghost (2022), Void (2023), among others. His solo exhibition Void was held in Kyoto in May.
During these challenging times, photographer Kyoji Takahashi perseveres in capturing images, guided by his intuition rather than a deliberate attempt to conform or adapt. What lies at the core of Takahashi's artistic expression, unrestrained by the confines of photographic categories? In part two, we embark on an exploration of various themes, starting from the inception of his career and his origins as a photographer in New York, delving into the intersection between commercial advertising and the pursuit of truth in both art and photography.
"Photography can be considered art – not as a medium, but as a form of expression"
– I have heard that you were taking photographs in Kyoto during the Void exhibition.
Kyoji Takahashi: I did take photos in Kyoto during the Void exhibition. Personally, I'm the type of photographer who refrains from conducting extensive research or scouting locations beforehand. I believe that the element of chance and the absence of preconceived notions add a sense of mystery to the process. That's why the choice of location becomes significant. Upon returning to Kyoto after a considerable period, I was pleasantly surprised by the abundance of trendy shops and vibrant spaces. I spent a few days there, noticing an overall improvement in the quality of the surroundings. It evoked memories of my time in New York, where I created art with the intention of sharing it with others. That mindset felt more akin to journaling rather than traditional "photography."
– What does the act of taking a photograph mean to you personally?
Takahashi: I've never really pondered on that question before. Like habits or the passage of time? I don't have a specific habit of collecting things either. If I were to express it, I would say that taking a photograph feels akin to capturing a humorous moment to reminisce about in the future. It's also comparable to the enjoyment of discovering various pictures while tidying up your childhood home. Even if those images don't feature yourself, there's a captivating sensation attached to them. Perhaps that sensation is the closest comparison I can draw.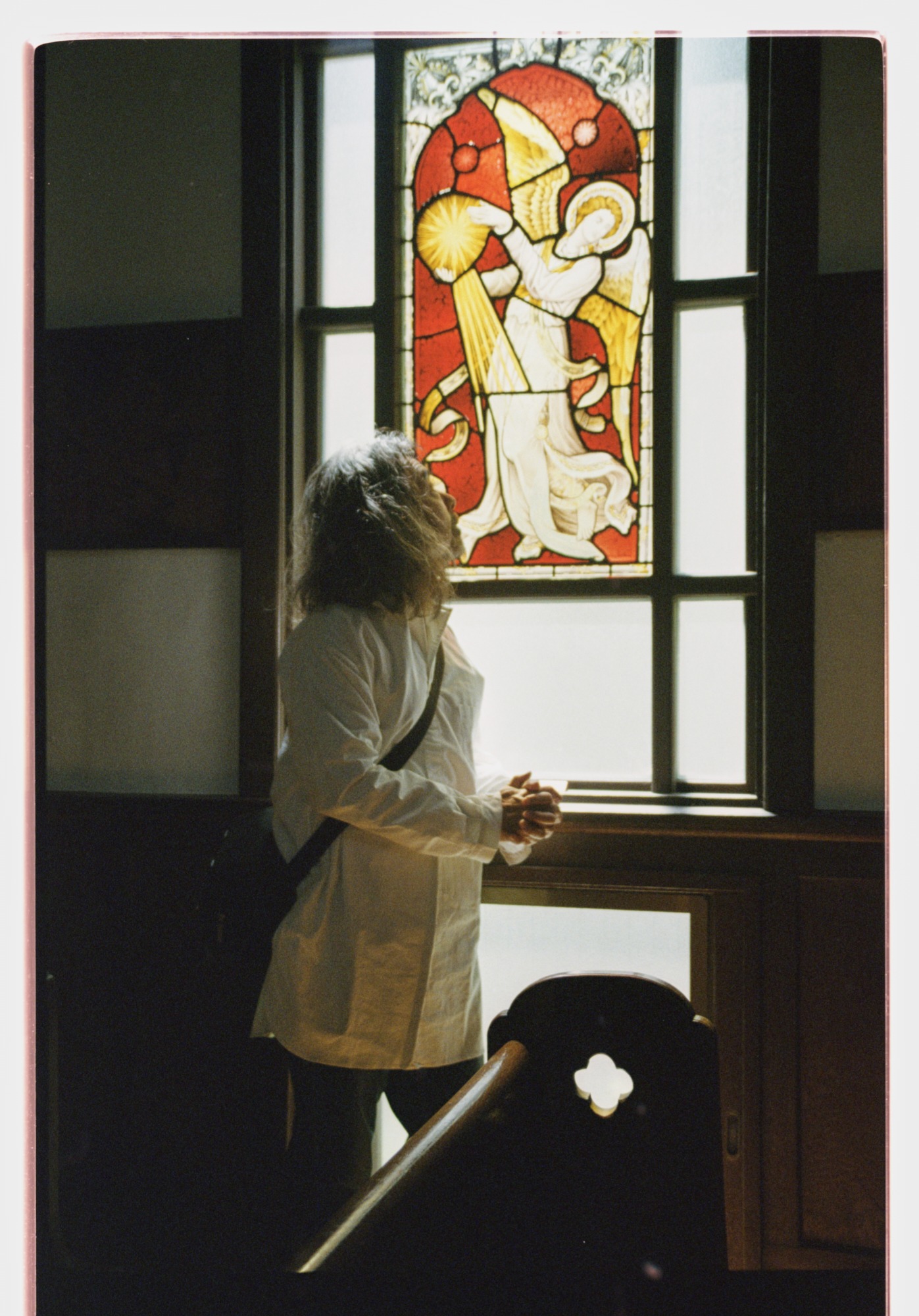 – Have you ever experienced a sense of nostalgia or sentimentality when witnessing the evolving cityscape of the place you call home?
Takahashi: No, I don't really feel that way. Even photographs themselves age and change. While I might be taken aback by the transformations if I were to revisit New York now, I don't believe I would experience any deeper emotions beyond a sense of surprise.
– I've heard that New York was the city that sparked your interest in painting. It's often said that photographers don't engage in self-portraiture as much as artists do. Do you believe this suggests that photographers tend to direct their focus outward, while artists look inward?
Takahashi: As someone who began in the realm of art, the photographers who influenced me the most were (Christian) Boltanski and, prior to that, (Robert) Rauschenberg. What captivated me about Rauschenberg's photography was his method of printing them on fabric, creating a sense of movement as if they were dancing in the wind. However, at that time, whether I painted or not didn't seem to hold much significance. Even Warhol, for instance, primarily engaged in illustration as his medium, yet I find the parallels in his works to be enchanting. It transcends the boundaries between photography and other artistic mediums.
When I was twenty years old, I attended a retrospective exhibition of Ed Ruscha's work at the Whitney Museum in New York, and it left a profound impact on me. Personally, the photographs didn't feel realistic due to their black and white nature, but I found the unconventional compositions remarkable. While photography can be regarded as an art form, it goes beyond being just a medium and becomes a means of expression.
– I can see why your photographs have maintained their popularity and impact.
Takahashi: In the year 2000, I had the opportunity to participate in an exhibition curated by Elein Fleiss and Olivier Zahm at the Centre Pompidou. One of my photographs was chosen as the cover image for the catalog titled "ELYSIAN FIELDS," which featured thirteen different covers and included a CD. It was exhilarating to see the posters featuring my work displayed on the streets of Paris. This experience was followed by a group exhibition called "Common Scapes" at the Miyagi Museum of Art, which showcased the works of esteemed photographers like William Eggleston, Seiichi Furuya, and others. Among all the exhibitions I have been a part of, these two hold a special place in my memory.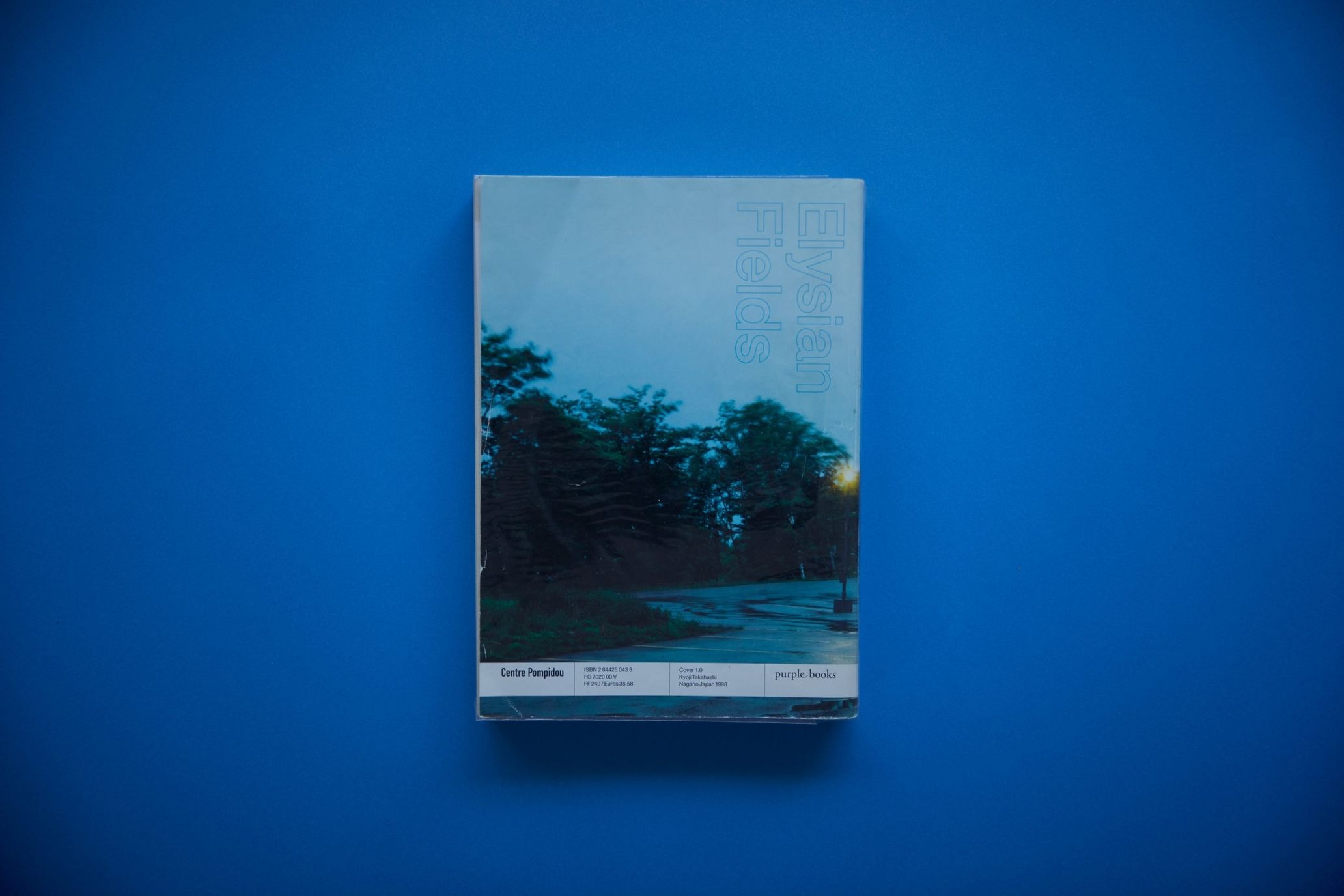 The power of expression that refuses categorization
– You took a break from advertising photography for a period of time.
Takahashi: Yes, while working in advertising and magazines provided me with the financial means to support my creative endeavors and allowed me to meet interesting people, I reached a point where I felt drained by it. I yearned to reconnect with the essence of my early days in photography.
– What are your thoughts on the current media landscape, where we are bombarded with an overwhelming influx of images, not limited to social media?
Takahashi: It is a significant challenge for those who are on the receiving end of this media saturation. I've been reading a book called "The Cognitive Apocalypse," which explores the cognitive and sociological challenges posed by our technological society. It is unsettling to witness how certain topics can quickly spread and go viral on social media, often intertwined with commercial interests.
– The boundary between art and commerce, as well as the attitudes towards each, continue to be topics of discussion today.
Takahashi: There are indeed many contradictions surrounding the intersection of art and commerce, but the presence of these contradictions does not necessarily indicate a problem. The same can be said for the relationship between words, paintings, and photographs. It doesn't matter what subject the photograph captures. I have photographed various subjects, including Buddha statues, portraits by Nan Goldin, Bjork, and Hikari Mitsushima. While the reasons behind photographing each subject may differ, whether commissioned or done on my own accord, the photographs themselves are not fundamentally different.
If we look ahead, we can argue that there is increasing pressure to categorize artwork. In this era of overwhelming information and media dominance, everything tends to be categorized. However, once an artwork is confined within a specific category, it becomes challenging for the audience to perceive its nuances, resulting in a lack of new insights and discoveries. Personally, I enjoy music that defies clear genre classification, such as bossa nova, jazz, or classical. Similarly, I seek out things that defy easy definition based on my mood. Although we may no longer be in the age of magazines, I believe interviews should strive to connect with readers who are music and art enthusiasts, rather than solely catering to experts.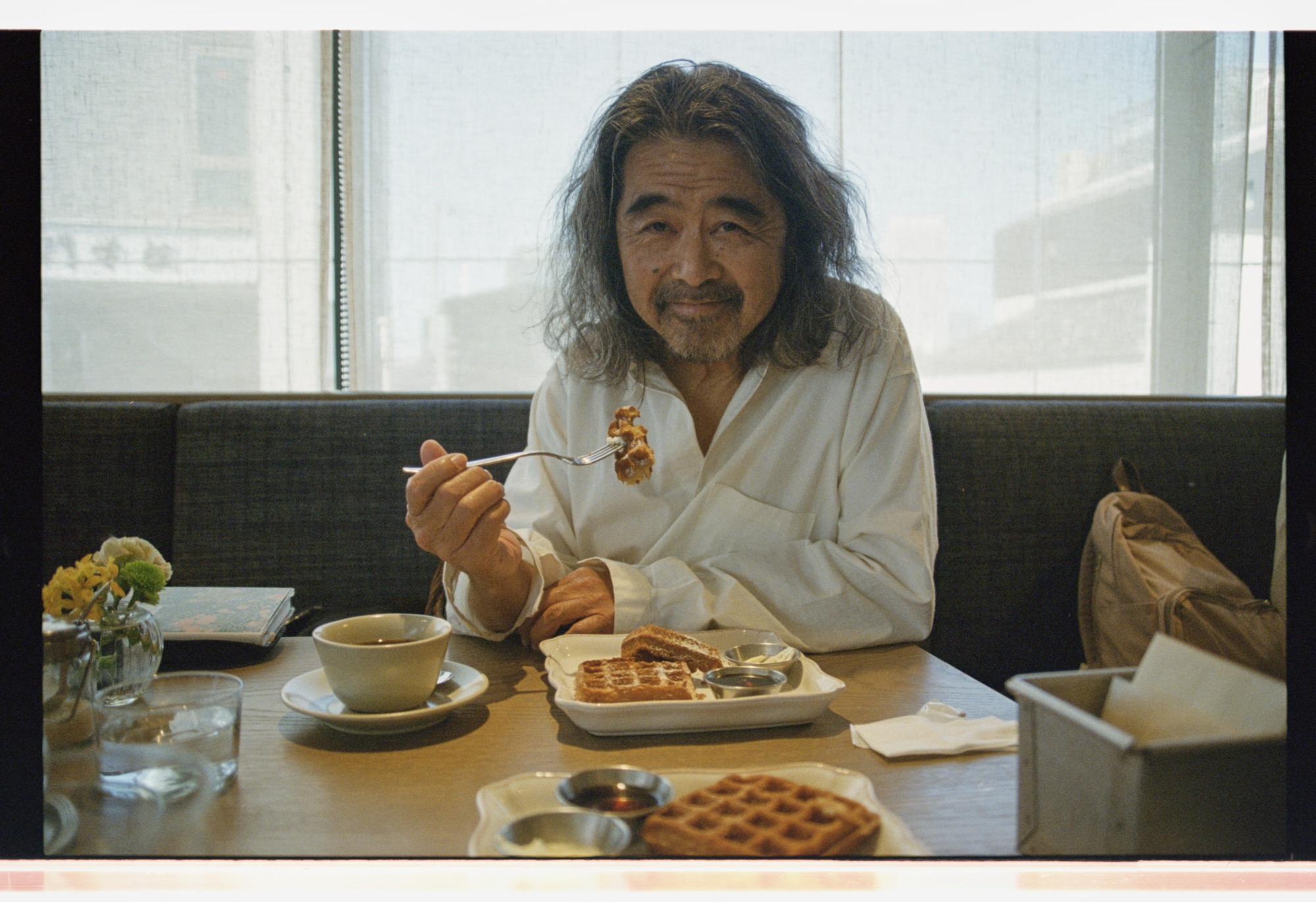 ■Void
Official Online Store: https://hadenbooks.stores.jp/items/6471cb11a89fa500326bfaad

Photography RiE Amano
Interview Yoshihiro Sakurai, Jun Ashizawa(TOKION)
Translation Mimiko Goldstein
Special Thanks to Kazuhiro Yasuda