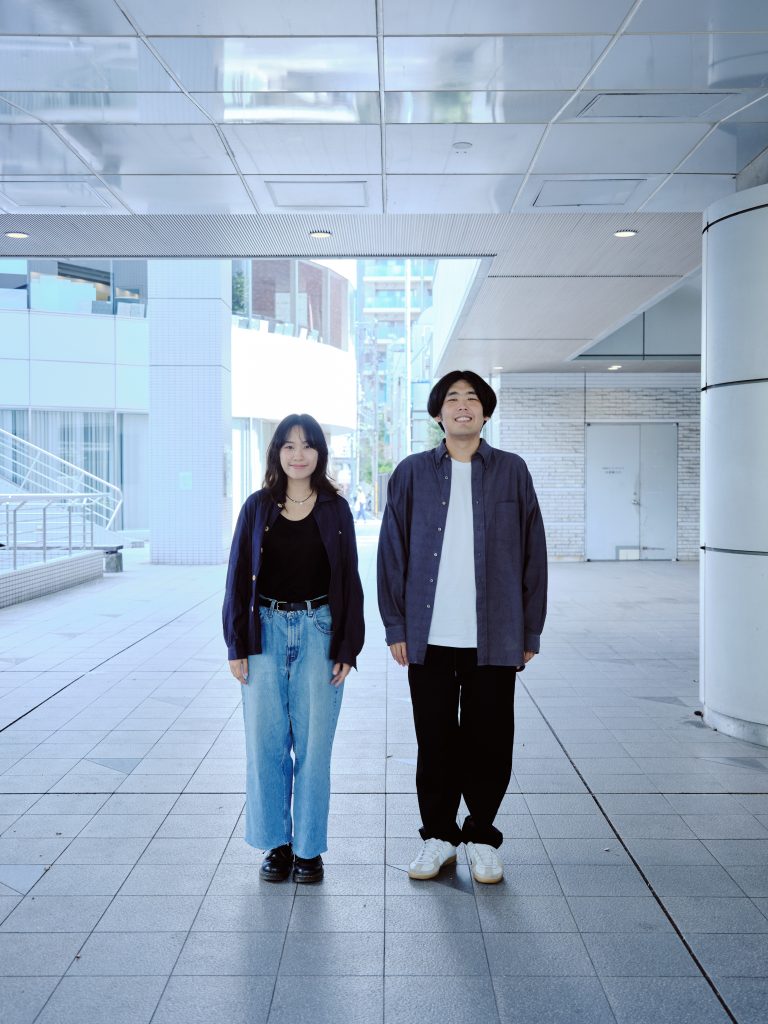 STUTS
STUTS is a producer and beatmaker born in 1989. In April 2021, he released "Presence," the theme song for the TV drama Omameda Towako and Her Three Ex-Husbands. In October of the same year, he successfully did his solo live performance in STUDIO COAST. In October 2022, he released his third album, Orbit, and in December 2022, he released an album, Mirage, under the name Mirage Collective. In June 2023, he successfully held his first Nippon Budokan concert.
https://stutsbeats.com/
Twitter:@STUTS_atik
Instagram:@stuts_atik
YouTube:@stuts0623

YONLAPA
YONLAPA is a four-piece indie pop band from Chiang Mai, Thailand's second-largest city. Vocalist Noi Naa started her musical career as a singer-songwriter, then the other members joined to form the band. Their song "Let Me Go" released in November 2019, went viral and received 2 million views on YouTube. In 2020, they released their debut EP "FIRST TRIP". After the pandemic, they experienced their first Japan tour in 2022 and performed with Japanese bands such as never young beach and DYGL, which were enormously well-received by Japanese audiences. In 2023, they released their first full-length album LINGERING GLOAMING.
Twitter:@yonlapaband
Instagram:@yonlapa
Facebook:@yonlapaband
YouTube:@YONLAPA

On September 30 and October 1, the festival called "EPOCHS – Music & Art Collective" was held for the first time in Karuizawa, to celebrate the 100th anniversary of its town government. In conjunction with this event, a collaboration song "Two Kites" had been produced by STUTS, a Japanese producer/composer who performed at the event, in collaboration with Noi Naa, a vocalist of YONLAPA, an indie rock band based in Chiang Mai, Thailand. We spoke with both artists about various topics, including stories around the song's production, the Thai music scene, and the possibilities for exchange in the field of indie music.
–Could you tell us about what made this collaboration happen?
STUTS: The festival asked me to create a theme song for "EPOCHS ~Music & Art Collective~." At first, I was working on an instrumental piece, but then we came up with the idea of featuring one of the vocalists who would perform at the festival. I was told about YONLAPA, and when I listened to it, it was so wonderful that I was like, "Let's make it together with them! "
I was immediately drawn to YONLAPA's music by her voice and melodies. Although it has a soft and organic atmosphere, there are some unusual elements here and there, such as odd meters, which I found very interesting in a good way. I thought they were a fantastic band.
Noi Naa: I have been listening to STUTS' music for a long time, including the collaboration tune with Phum Viphurit, "Dream Away" (2018), which I thought was wonderful. So, I was delighted to hear about this project. At the same time, putting my vocals on the track was something I had never done before, and I thought it would be a challenging collaboration.
–How did you work on it?
STUTS: I made the track, had my band members add a bit of guitar and clarinet sounds, and Noi Naa added the melody. Since the original version was intended to be an instrumental, there were a few more synthesizer notes than in the finished version. Noi Naa wrote a melody that made the most of those synthesizer phrases. It turned out to be a great collaboration.
–Noi Naa, you wrote the lyrics as well, right?
Noi Naa: Yes, I did. It was a totally different feeling from putting words on a band ensemble, so I rewrote the lyrics many times, adding and subtracting words.
–As exemplified by the word "kite" in the title, the image of "transcending borders," which is encapsulated by the song, leaves a striking impression on us.
Noi Naa: I heard the keywords like "borderless" and "freedom" when I got an offer for this collaboration, and I thought about them a lot. However, when I listened to STUTS' track, such an image immediately unfolded inside me. Attracted to the sense of being able to go anywhere and the idea of a world without walls, I started to put what was on my mind into words.
Sharing sensibilities through music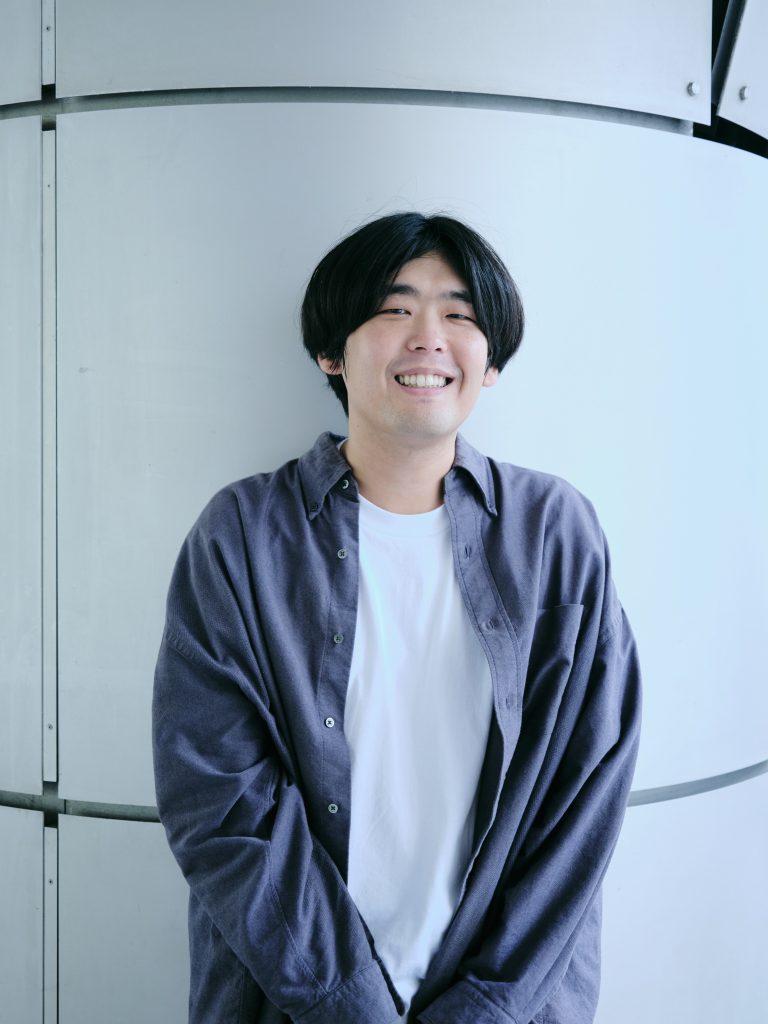 –What, if anything, is interesting about the experience of collaborating with artists from different regions/cultures?
STUTS: It was interesting to feel in the production process that we could share our sensibilities through music, even without detailed communication in language. In addition to a few themes that Noi Naa has just mentioned, I had a vague image associated with the song, which I conveyed to her. The lyrics she wrote were so incredible that made me feel that my inner mental landscape was richly expressed through the music.
The title of the song, "Two Kites," refers to a piece by Antonio Carlos Jobim, whom I like very much, and that idea came to me when I read Noi Naa's lyrics.
–Looking back, how was the project for you, Noi Naa?
Noi Naa: I was very nervous (laughs). I had always thought that collaborating with artists from outside my country would surely result in new music, so this was an excellent opportunity for my future musical practices.
–Looking at the music scene over the past ten years or so, collaborations are increasing, and the sense of distance between artists from different parts of Asia is becoming much closer. Do you feel the same way?
STUTS: I think so. The environment that allows us to listen to various kinds of music without barriers, such as YouTube and streaming, has become the base of our practices.
Noi Naa:I agree. When I was a student, it was not easy to collaborate with other artists, whether in Thailand or abroad. It took a lot of negotiations and coordination to make it happen. As music streaming became more widespread, the world of music expanded, and information barriers disappeared. As STUTS has just mentioned, I feel that music has become a substitute for language, with which we can now communicate. I think that the number of connections and opportunities has increased, and as a result, artists in Asia have been able to build good relationships with each other.
–While technology is advancing, I feel that the importance of the community connected through "people" is also increasing. From the perspective of exchange between artists in Asia, the presence of Mr. Budda Terao of BIG ROMANTIC RECORDS, who has also organized YONLAPA's Japan tour in 2022, is particularly important.
STUTS: Yeah, absolutely true. When I performed in Taiwan and Hong Kong, Mr. Terao was a great help to me.
Noi Naa:I have always wanted to perform overseas with the band. And when I asked the members which country they wanted to visit, they all answered "Japan." Then Mr. Terao gave us an offer for a tour in Japan. We can't thank him enough (laughs).
The real situation of Thailand's indie music scene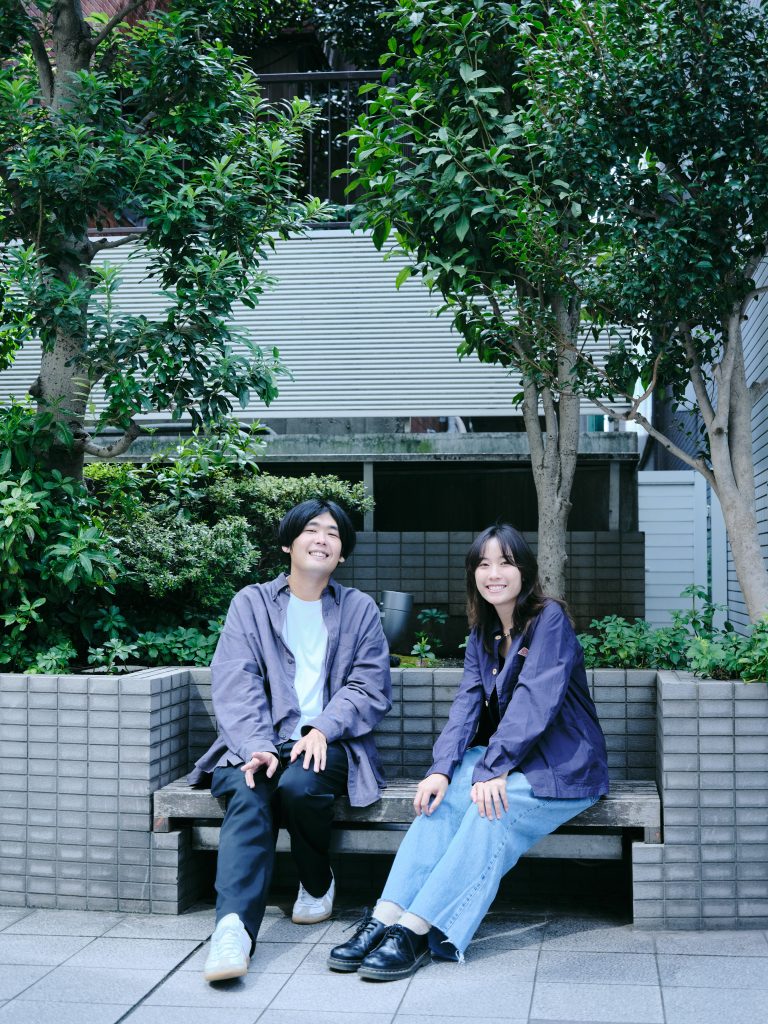 –What is Thai indie music scene is like now?
Noi Naa: The indie scene is thriving now. Major music used to be more exciting, but now the situation is reversed. More teenagers are starting bands, and some bands from the older generation that have been on hiatus for a while are starting up again.
As I mentioned earlier, with the spread of streaming, it has become possible to create and distribute music without labels or auditions freely, and it has become easier for indie musicians to be active compared to the past. Exchanges are taking place in various places, and the scene as a whole is getting bigger and bigger.
–STUTS, have you ever been to Thailand?
STUTS: Yes, I have. I went there to shoot the music video for "Dream Away," a collaboration piece with Phum Viphurit. I wasn't able to visit any music venues or clubs then, but I have been familiar with the music of Thai artists since then, such as the band H 3 F from Bangkok.
–I understand that the members of YONLAPA are based in your hometown of Chiang Mai, but is there a different atmosphere from that of the Bangkok scene?
Noi Naa: This is just my personal impression, but the city's environment and atmosphere are different in the first place. Bangkok, the capital, is a crowded city full of vehicles and buildings, but Chiang Mai is a city in the north surrounded by mountains, so there is a lot of nature and a peaceful atmosphere. It is kind of a free atmosphere where you can drive to the mountains to climb as soon as you feel like it.
This atmosphere is reflected in the sounds and lyrics of Chiang Mai artists. The atmosphere in Chiang Mai has nothing to do with a strong ambition to make a name for oneself or to be commercially successful. In contrast, in the music industry in Bangkok, everyone is focused on how they can sell their music and what kind of needs there are. But again, that's just my impression (laughs).
STUTS: Are there many bands in the Chiang Mai scene?
Noi Naa: There are a lot of bands, but many of them are not very well known. The challenge in the scene is how to get them to be widely heard. In Chiang Mai, there are almost no labels or backstage staff, and no music venue exists. Everyone plays in music bars. But this situation does not necessarily motivate musicians to go to Bangkok to make a big name for themselves. They all simply love Chiang Mai. The landscape will change once the management system in Chiang Mai is established.
What I want to say is that …we just happened to be approached, and we were really lucky! (laughs)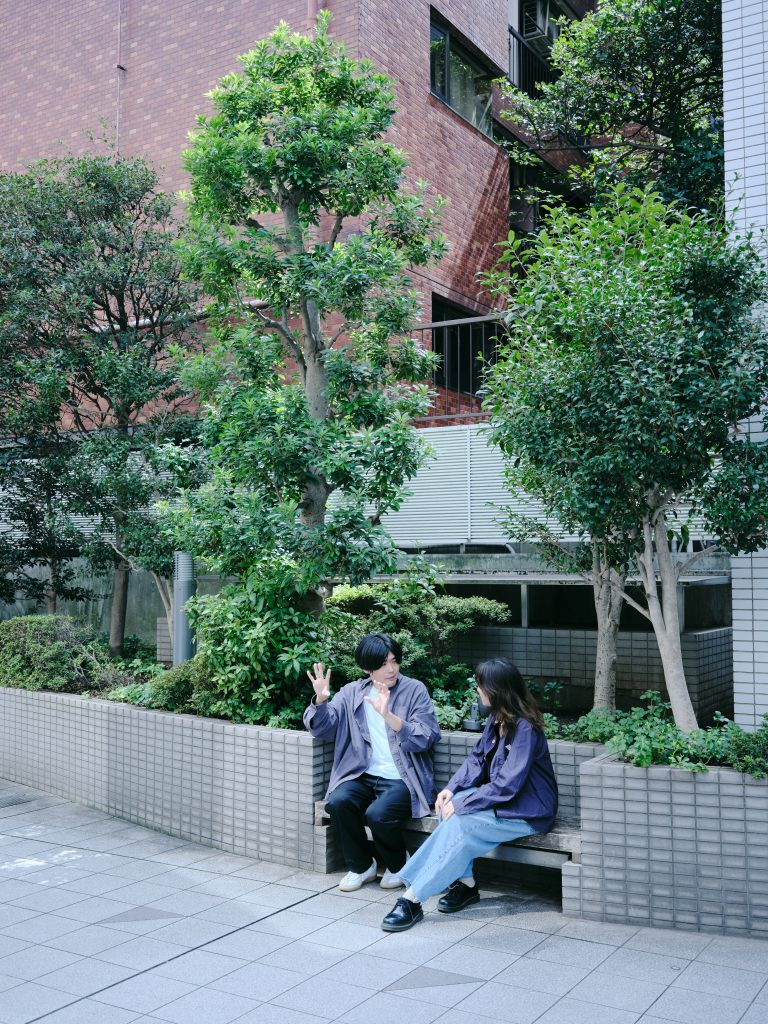 — Do you want your music to be widely heard globally, without being bound by community or geographical region?
STUTS: I am not particularly focused on a global market, but I have always felt strongly that I would like my music to be heard not only in Japan but also across various borders.
Noi Naa: I am not particularly conscious of "being global" either. Rather, I strongly desire to give form to the music that flows through my head as it is, so that I may be intentionally distancing myself from such ideas.
Of course, I love global music in the first place, and that taste is surely reflected in our music. Objectively speaking, I am sure that the music of Thai artists besides ours will also be accepted in the global field.
— On the other hand, I feel that your music has some elements that are unique to Tokyo and Chiang Mai, where you are based.
STUTS: I am not conscious of this either, but when I write songs while traveling, for example, the air and environment of the place can change my sound on a subconscious level, so the fact that I usually live and work in Tokyo may have an unintentional influence on my songs. Maybe some sort of regionality or some kind of local atmosphere.
–Noi Naa, how do you feel about this?
Noi Naa: This goes along with what I said earlier, but I feel that if I focus on "how I, as a person living in Chiang Mai, can incorporate the regional character into the music," I will not be able to express what is genuinely on mind adequately. However, as STUTS said, if I lived in a different place, I would be able to reflect the elements of that place. Also, as I subconsciously feel the land where I am standing now, what I make may naturally reflect the elements of that land. However, my priority is to "express what I am feeling right now."
–Lastly, the collaboration song "Two Kites" will be performed on stage at "EPOCHS – Music & Art Collective" on September 30. How do you feel now?
STUTS: I am really looking forward to it. We will be performing with a band, so I think people will be able to enjoy the original sounds with a more live music twist.
Noi Naa: I am very nervous (laughs)! I usually sing on stage while holding a guitar, but for Two Kites" I only sing, so I was wondering where I should hold my hands (laughs). But I'm sure it will be a great stage, so I'm really looking forward to it. I hope everyone will come and see it.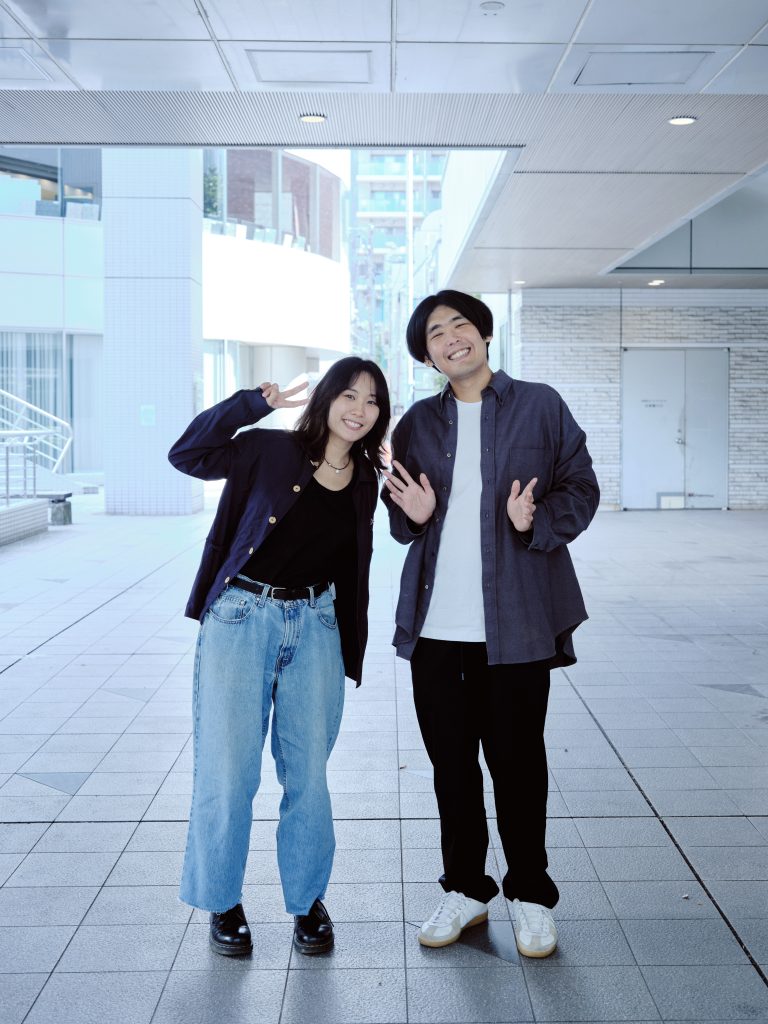 Photography Tameki Oshiro
Translation Shinichito Sato
■STUTS, Noi Naa (YONLAPA / from Thailand)  Digital Single 「Two Kites」
https://stuts.lnk.to/TwoKites