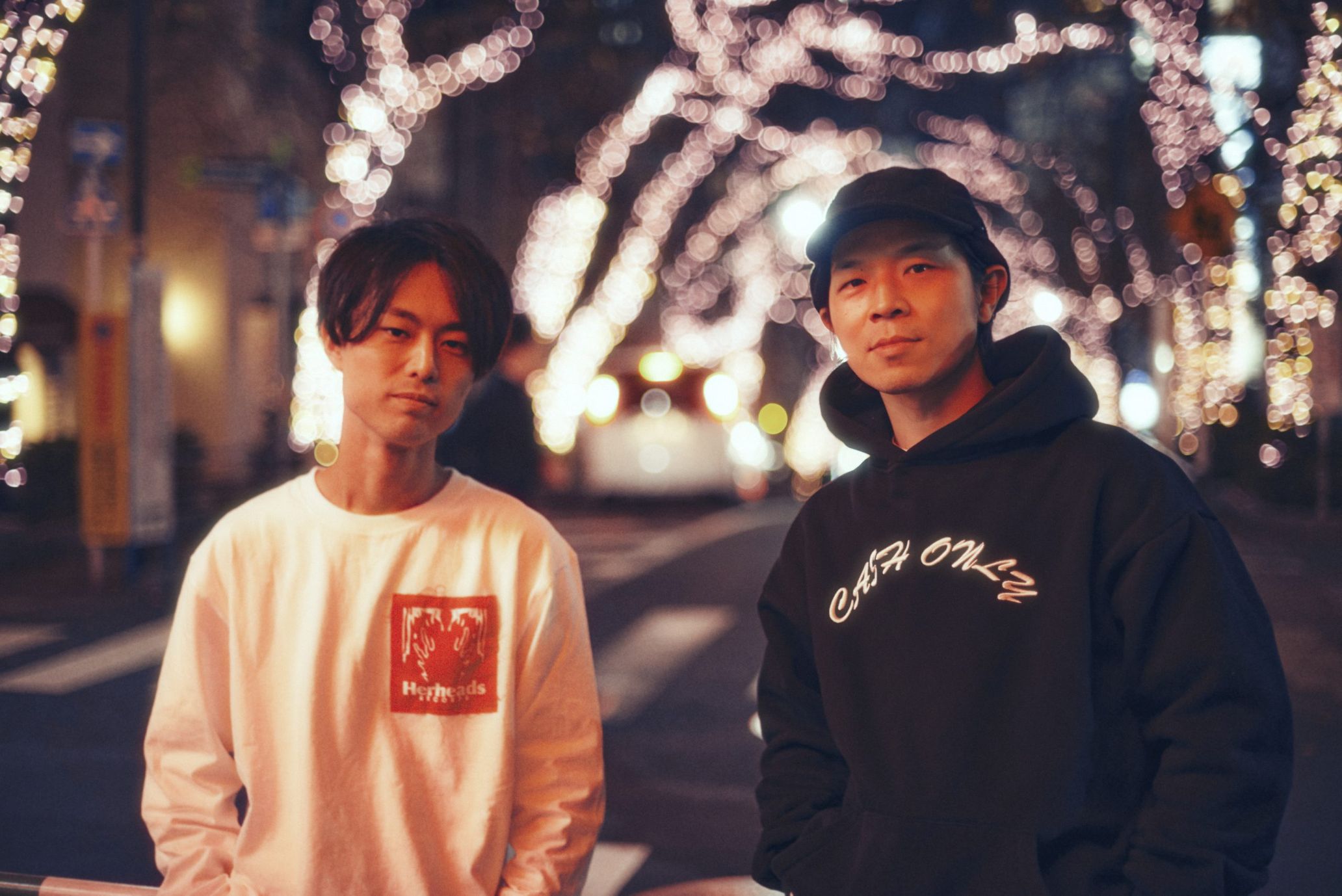 DYGL
DYGL is a four-piece, guitar-based rock band comprised of Nobuki Akiyama (guitar/vocals), Yotaro Kachi (bass), Yosuke Shimonaka (guitar), and Kohei Kamoto (drums/guitar). They formed the band in 2012 as part of an after-school club in university and have stayed in countries like US and England for long periods. All of their songs are in English. Their first album, Say Goodbye to Memory Den (2017), was produced by Albert Hammond Jr. (The Strokes) and garnered attention from many media outlets in and out of the country as an exciting indie rock band. They released their second album, Songs of Innocence & Experience, in 2019. They had a successful six-month album tour spanning 53 cities worldwide; they had sold-out shows not only in Japan but also in Beijing, Shanghai, and New York. In 2021, DYGL released their third album, A DAZE IN A HAZE, and Thirst, their fourth album, in 2022.Kicking off with their show on January 20th, 2023, in Tokyo, the band is going on a 12-show Japan tour. Further, they're going on their US tour in March.
https://dayglotheband.com
Twitter:@dayglotheband
Instagram:@dayglotheband
YouTube:@DYGL

YOSUKE TSUCHIDA (YOKKE)
Born in Kyoto. Yosuke Tsuchida, AKA YOKKE, mainly designs and directs album covers, such as those by DYGL, NOT WONK, and mitsume. He also works in many fields, such as graphic design for brands and logo and website designs. He has made music as part of Faron Square and White Wear and is also one of the people who ran the indie label Cuz Me Pain, which started in the early 2010s. After making music with Jesse Ruins, which released music from the American indie label, Captured Tracks, YOKKE formed the rock band WOOMAN and released A NAME (2019) through Kilikilivilla. As such, he is still active in music.
http://yosuketsuchida.com
Twitter:@yyokke_
Twitter:@vvomanmusic
Instagram:@yyokke_
DYGL released their fourth album, Thirst, in December 2022. The album, which the band produced entirely on their own for the first time, still retains the elements that make DYGL appealing, such as their anthemic melodies and the fact that they're a solid four-piece ensemble. Simultaneously, their sound is more diverse than ever, as shown in their vocalizations using autotune and compositions based on emo and post-hardcore music. Amid DYGL's ever-growing evolution, they've firmly cemented their present juncture with Thirst.
Yosuke Tsuchida, AKA YOKKE, who understood the band from long ago and has designed the band's artwork countless times, designed the artwork for Thirst. As a designer, he's been involved in many albums, like those by NOT WONK, mitsume, and Aimyon. He's also known as a musician and was a part of Faron Square and Jesse Ruins in the early 2010s. Along with Cuz Me Pain, a label of which he was one of the masterminds, he garnered worldwide acclaim within the indie scene at the height of chillwave. Currently, YOKKE is the frontman of WOOMAN and runs the label Herheads. He's breathing new life into the indie scene as he enthusiastically engages with young bands.
In two parts, we present a two-hour conversation between the frontman of DYGL, Nobuki Akiyama, and YOKKE. In the first half, the two look back on how they first met, the differences between their respective generations, and the changes they underwent in making Thirst.
2012: the year Akiyama and YOKKE met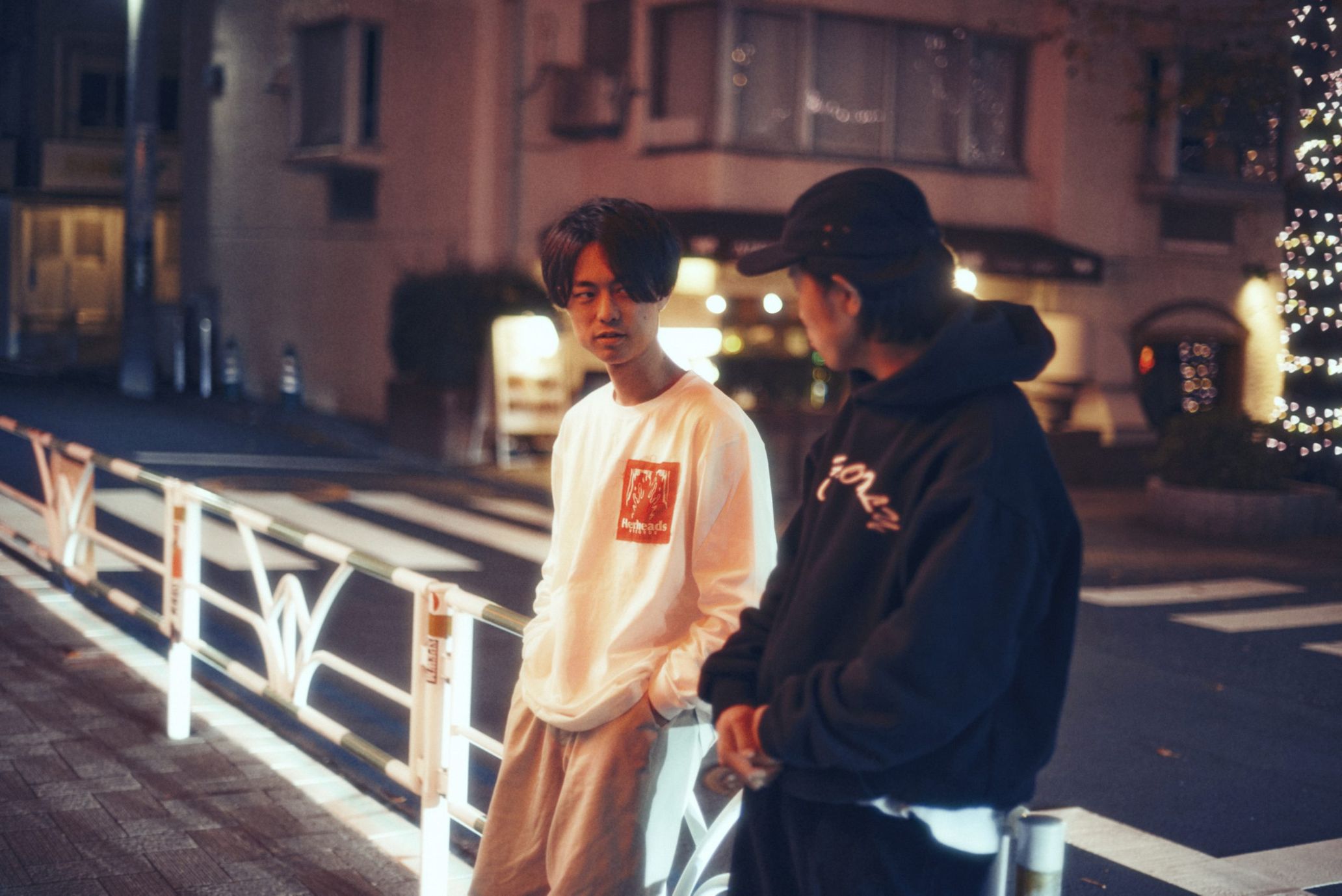 —I heard you started asking YOKKE-san to design your band's artwork in 2017 when you made a split cassette tape with Only Real for your live show with him. Did you two know each other before that point?
YOKKE: We met each other before then, which was around 2012. I think Akiyama-kun was around 19. Su-san from Rhyming Slang and art director Masatoo Hirano-san ran an event called Rewind Tapes at Edge End in Shibuya at the time. I used to semi-regularly DJ at their event. Su-san introduced me to Akiyama-kun, saying, "He's in a band."
Nobuki Akiyama: We used to make music as Ykiki Beat, which we formed as part of an after-school club at Meiji Gakuin University. We didn't have a lot of friends to chat about indie rock with, which we love, and in high school, even if the bands we were respectively in got booked by a music venue, they would take a fee of 20,000 to 30,000 yen. We talked about how each of our bands split up with nothing left and that doing the same would be boring. When we discussed what we should do, (Yotaro) Kachi-kun was like, "There's someone who makes interesting music in Japan," and showed me music by Faron Square, which YOKKE-san was in.
YOKKE: Thank you (laughs).
Akiyama: Around the same time, I listened to a mix that Yume-san, a DJ, posted on SoundCloud and thought, "I didn't know there were people in Japan who like music like this." I sent them a message on Twitter because I felt I could learn something by getting in touch with people like them. Then, Yume-san decided to come to our show. They brought Su-san and Yuta Sekiyama-san (who later directed a music video for Ykiki Beat). Yume-san complimented my band and asked if I wanted to attend one of their parties. So, I went to Echo, which used to be in Shibuya, and got introduced to YOKKE-san there. As we started talking, I realized he was from Faron Square. I was like, "Wow, they know each other!" It was surprising. I also met other people that day, which gradually led to bigger things. And here we are today.
YOKKE: He told me he was in a band called Ykiki Beat, so I listened to their music on SoundCloud afterward. It was a demo with a recorded-at-home and rough-around-the-edges touch, but it still sounded complete at that point. I was impressed. I still remember watching Akiyama-kun's acoustic show at Rewind Tapes after that, and I felt like a young person from a new generation had arrived. My first impression was, "He can sing and is good at speaking English; this is a talented person."
—Have you ever seen Faron Square's show, Akiyama-san?
YOKKE: No. We stopped playing together as Faron Square right around the time we met. I joined Jesse Ruins and The Beauty after that.
Akiyama: I didn't have the chance to see The Beauty live, but I went to Jesse Ruins' shows several times. We started hanging out with each other once we became acquainted. It was fun talking to older people who played in cool bands, like Sakuma-san from Jesse Ruins and YOKKE-san.
YOKKE: We were like, "Wow, this younger guy is one to watch." Sakuma and I talked about how we couldn't leave Cuz Me Pain sitting around and that we had to do better (laughs). A label/collective called CONDOMINIMUM came out around 2014 to 2015, and it had artists like DYGL, Batman Winks, Cairophenomenons, and Yüksen Buyers House.
Working with the international stage in mind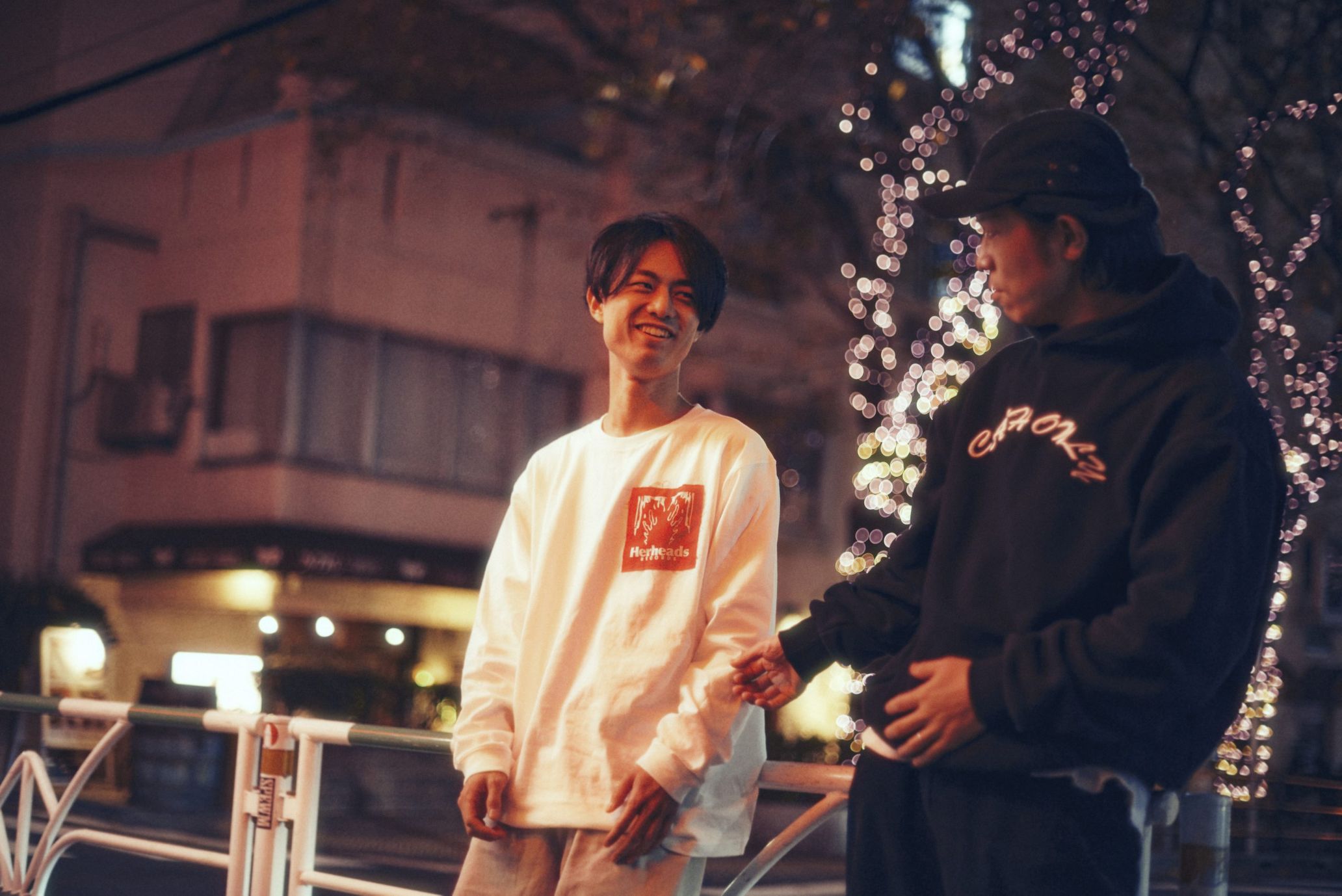 —YOKKE-san, did you see any generational differences between the artists from Cuz Me Pain and CONDOMINIMUM?
YOKKE: We were focused on releasing music abroad; to put it simply, we were truly like Japanese comedians who only strived to win competitions and nothing else (laughs). At the time, it felt like other people wouldn't have recognized us if we didn't take that position. People we knew also thought they had to do something a bit out there. But it looked like the CONDOMINIMUM kids genuinely enjoyed making music and were trying to do something fun together.
Akiyama: We also wanted to [work] internationally, but I had the impression that Cuz Me Pain had an air that was very different from artists I knew from the Japanese music scene. Cuz Me Pain artists leaned towards DIY recordings and electronic music, so I feel like that's where the differences start.
YOKKE: One major factor is that we initially used to buy loads of records to DJ. We were DJs first and formed bands to make music as an extension of that. It never felt like we were only making music as bands.
Akiyama: Cuz Me Pain had that coolness, which is why I also thought it would be hard for them to be recognized in the country.
—It was like Cuz Me Pain was on the extreme end of indie music, and it was a bit hard to approach you all.
YOKKE: We were edgy. But everyone was like that back then. We weren't on bad terms with musicians our age, but people were under the impression that we didn't like each other (laughs). I mean, we always had an underground feel to us, though.
Akiyama: Now, that was cool. I was impressed by how they had that approach despite being based in Japan. I feel this massive energy from edgy young people in places like Taipei and Thailand. I also sensed that edgy vibe that crosses national borders from Cuz Me Pain. But our generation is simpler, and most artists are more approachable and easier to listen to. We sing earnestly and whatnot. But unless we sharpen our musical expression, it'd be hard for our music to reach audiences abroad. I still feel that way. Cuz Me Pain checked off that box from the start, and it also seemed like there was a communal spirit within the team, even though the artists were kind of solo. It was a mysterious community that I thought was cool.
—I do think a certain kind of extremeness makes it easier for listeners from abroad to take notice.
YOKKE: Rather than thinking about how we could present ourselves to audiences abroad, we felt we had to make music that would surprise artists we listened to daily. We believed we shouldn't admire them. Cuz Me Pain artists all shared that mentality.
Akiyama: I strongly agree with that. Not to compare this to the Japan versus Germany game at the World Cup that happened recently, but if you make music intending to defeat the opponent, you will get better results since there's a level playing field. In Japan, the categories of "Japanese music" and "foreign music" are still strongly ingrained, and some people can't fully express their creativity because of that. Surprisingly, across the ocean, people don't care about that; if they listen to our music, they tell us so. Since I was a teenager, I've wanted to eliminate that barrier—the tendency to put music and bands from abroad in a "foreign" box—as much as possible. I want to make music and view all music equally.
YOKKE: You studied English seriously in middle school to make music on par with bands from other countries, right?
Akiyama: Right. When I was into bands like The View and Arctic Monkeys, I was like, "If these guys are making music this cool at this age, I want to too." Rather than being good or bad at English to make music of that caliber, what was important was being able to write extraordinary lyrics. I needed to sing in English naturally. I decided I would make music for the rest of my life no matter what, so I had to learn to think about what I was expressing, not just the English language itself, as fast as possible. Everything in my life was about English because I had to reach that level and quickly stand at the start line.
YOKKE: It's amazing how you set Arctic Monkeys as your goal and tried to surpass them. We strived to be like artists who made lofi music that we felt we could beat (laughs). I thought, "There's no way we could be like Arctic Monkeys. We can't become a band that could make a debut album as perfect as theirs." I think that was the big difference [between Akiyama and me].
The artwork of Thirst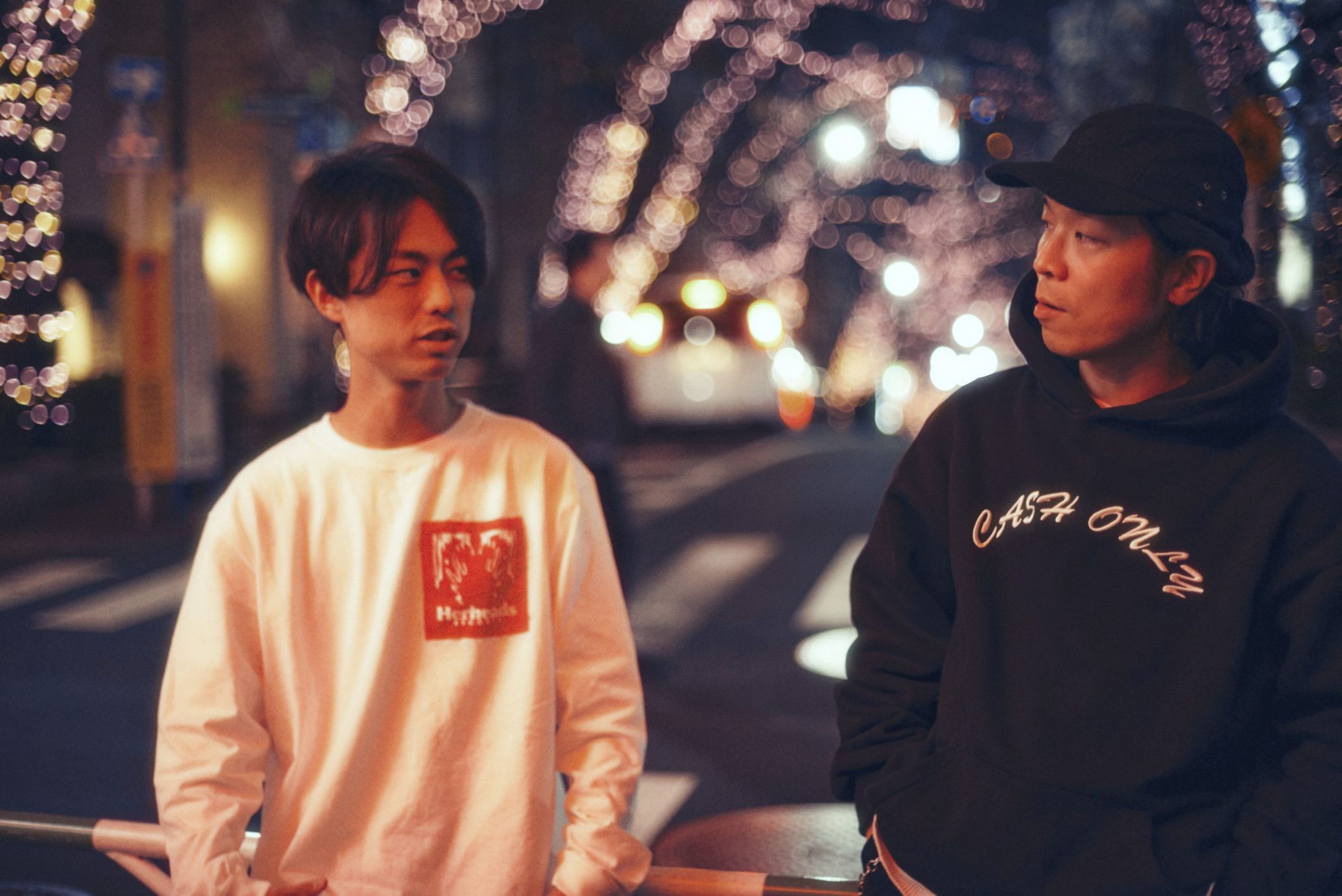 —Let's start getting into the topic of Thirst. Why did you ask YOKKE-san to design the cover art for the first time since your first album?
Akiyama: We recorded our first and second albums abroad, but it was inevitable for us to record our previous album in Japan because of Covid and all. That affected the band in a good way, so we decided to do the same for this album. We had a tough time because our band was a mess right before and after our second album. Covid itself isn't good at all, but it was nice how we could settle down for a moment and focus on our lives and making music. A weight was lifted off my shoulders. The band's air became very light, and we decided to produce this album ourselves because we felt confident, which we cultivated from our experiences. Come to think of it, the more we make our albums, the more locally we record them (laughs).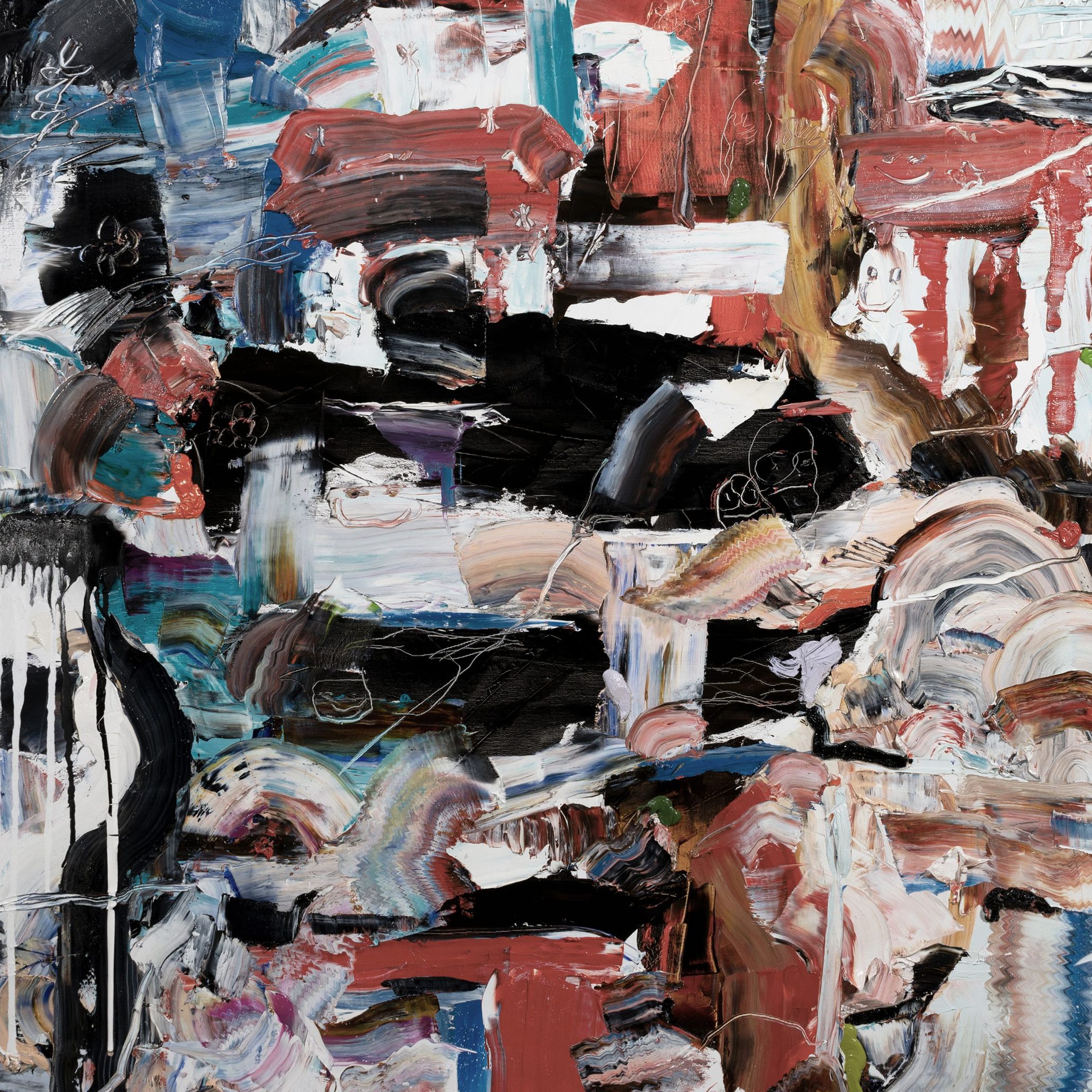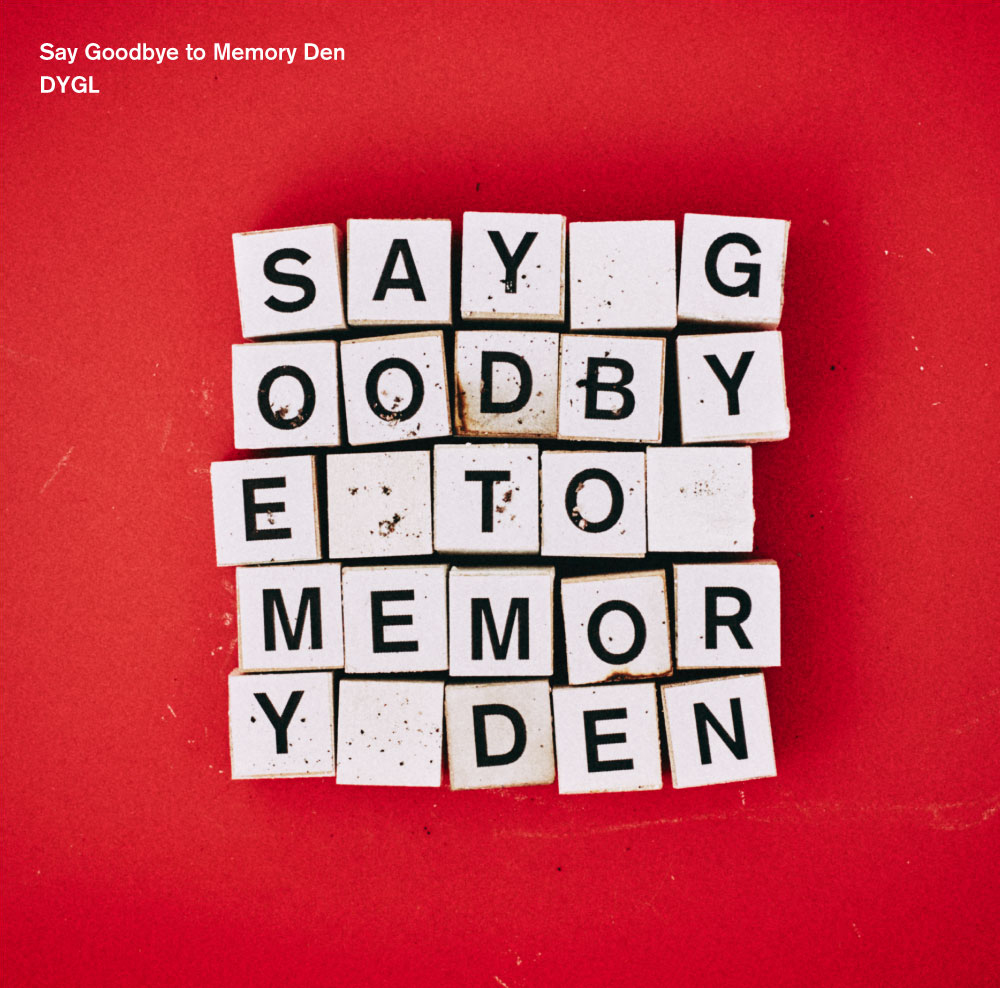 YOKKE: True.
Akiyama: We made this album as if we were chatting in a clubroom at university when we formed a band together. When we considered the music we made in that setting, we felt it would be hard to ask someone in a different country, who we'd never met, to mix and master the album. We were like, "Who should we ask?" Then I remembered seeing on Instagram that Stephanie (Loza), a friend I made in LA, became an audio engineer. I listened to tracks she engineered, which were good, so I asked her to do it. In terms of design, we were like, "Don't we want someone who understands us well?" And we landed on YOKKE-san. Tamao Shirai, who made the oil painting on the cover, is actually a former classmate from elementary school. It was great working with a team who knew everybody's faces and personalities. It was such a blessing to bring ideas to life with people I could trust.
YOKKE: Before their latest album, I worked with DYGL for the first time in a long time for their single, "Waves." They came to my workplace, and we worked together. It was so much fun. That experience reaffirmed that there are infinite possibilities, no right or wrong in art, and meeting others to communicate to make something is very important.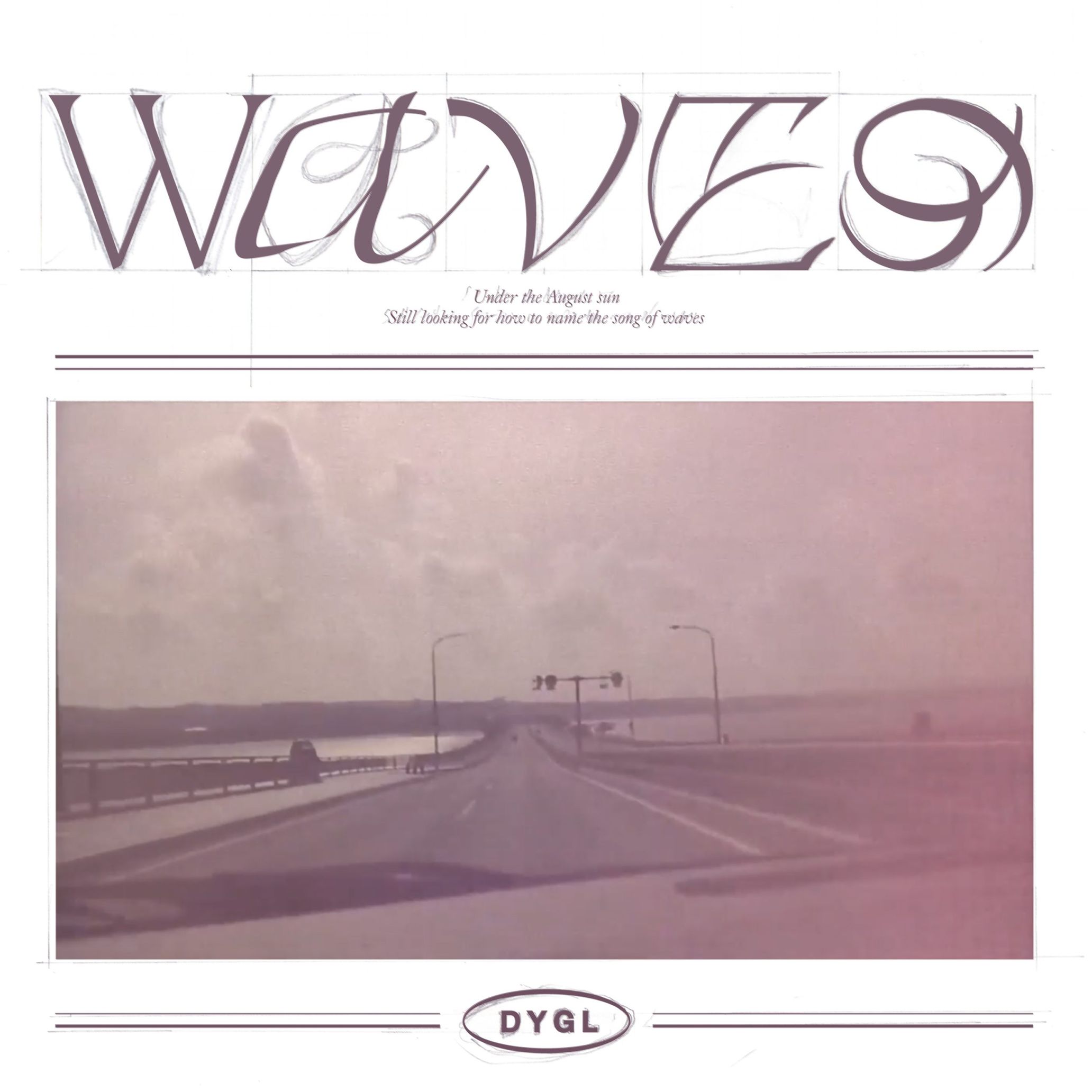 —What did you think after listening to Thirst upon working on the artwork, YOKKE-san?
YOKKE: I got sent a demo with around 20 songs, which included songs that didn't make it on the album, and I thought it sounded cooler compared to the rest of their discography. I don't mean that negatively. It had a cool tone; it was just the right temperature to listen to. One of the appeals of DYGL's music is their passion, so I sensed a change in them.
Akiyama: We didn't mean to go for that coolness. How can I say this—we tried to figure out how we could access the listener's feelings rather than hyping them up in an obvious way. In hindsight, until now, my lack of confidence in myself connected to the overt passion [in our music]. But through making the album, I got a glimpse of making music I'd want to listen to more by taking a different approach from before. I felt at ease because I wasn't trying too hard.
YOKKE: Even if the album seems mature on the surface, I'm sure it's packed with this internal sense of passion.
—Did your ability to change your approach have anything to do with how the morale within the band improved?
Akiyama: I think so. I mean, for sure (laughs). Our ability to trust each other's ideas and processes is the accumulation of our experiences and communication. In the past, I would get insecure and go ahead and make songs by myself. I can see my bandmates' good qualities much more than before. Now, instead of rushing things, we can take our time to talk about what we want to do as a band. Of course, I don't think we're perfect right now, but we communicate more than before and make music in a relaxed way. It surprises me to think about how we were like a while ago; I can't believe we could change this much. Around our second album, we were at a loss and depressed. We were like, "What should we do?" (laughs). Today, we're in a good place and can try what we want among many different options.
—Whenever you make an album, do you exchange ideas like, "Let's make this album like so-and-so"?
Akiyama: We sometimes talk about it, but we try to avoid getting into specifics and end up limiting the possibilities. DYGL is embodied by each of us bringing what we like and putting that together organically. I couldn't think that way just a little while ago and would often instruct and commission my bandmates. But if I wanted to execute my vision flawlessly, I could make music on my own. A significant factor was starting a side project called Deadbeat Painters with Cony Plankton of TAWINGS. It was so good for my mental health to learn to be okay with taking songs that didn't match DYGL elsewhere. I feel so at ease now. As DYGL, we sound best when we're together and make music organically. I can take less of a lead and lean on everyone else's strengths.
■US TOUR in March
3/21 Tue The Coast in Fort Collins
3/22 Wed The DLC in Salt Lake City
3/24 Fri Treefort Fest 2023 in Boise
3/25 Sat Vera in Seattle
3/27 Mon Polaris Hall in Portland
3/29 Wed Cafe Du Nord in San Francisco
3/30 Thu Wayfarer in Costa Mesa
3/31 Fri Lodge Room in LA
https://dayglotheband.com/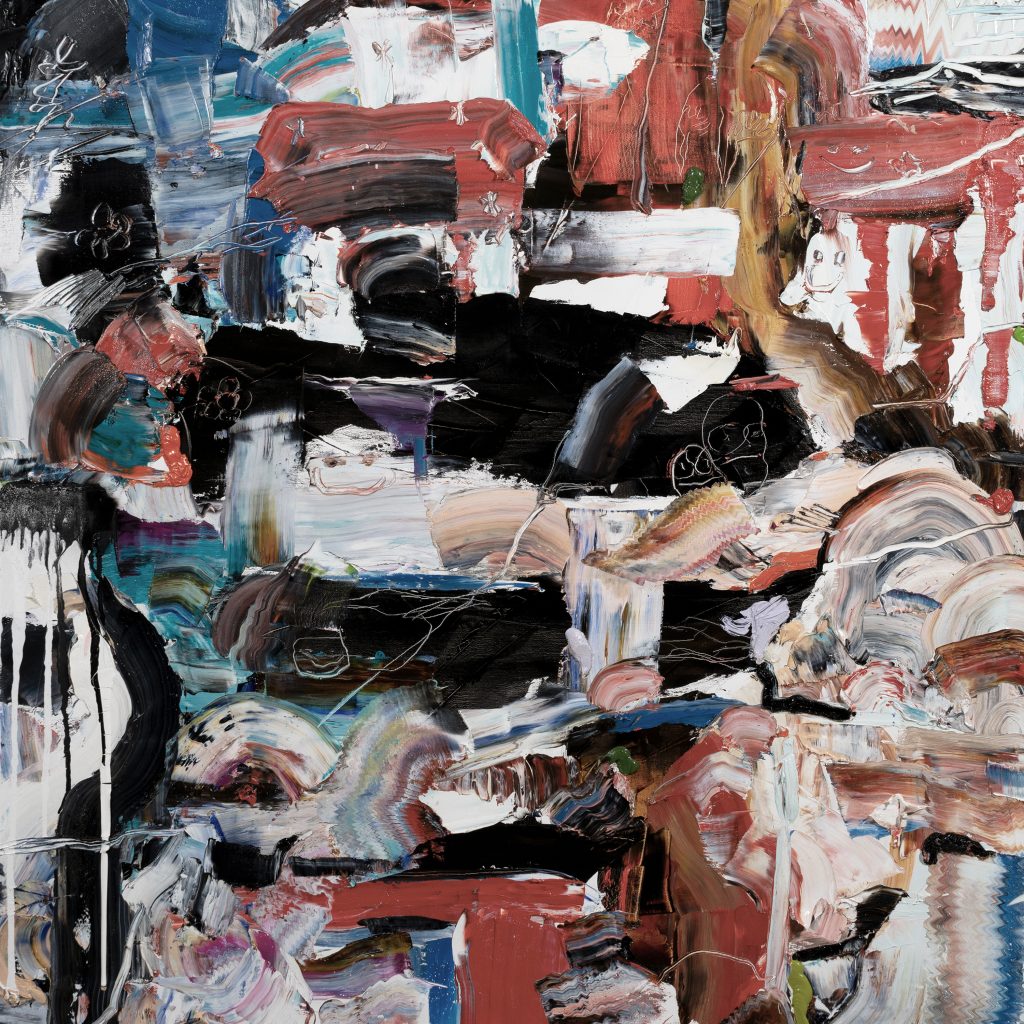 ■DYGL 『Thirst』
Price:¥2,750
1.Your Life
2.Under My Skin
3.I Wish I Could Feel
4.Road
5.Sandalwood
6.Loaded Gun
7.Salvation
8.Dazzling
9.Euphoria
10.The Philosophy of the Earth
11.Phosphorescent / Never Wait
https://dygl.lnk.to/ThirstID

Translation Lena Grace Suda
Photography Hironori Sakunaga