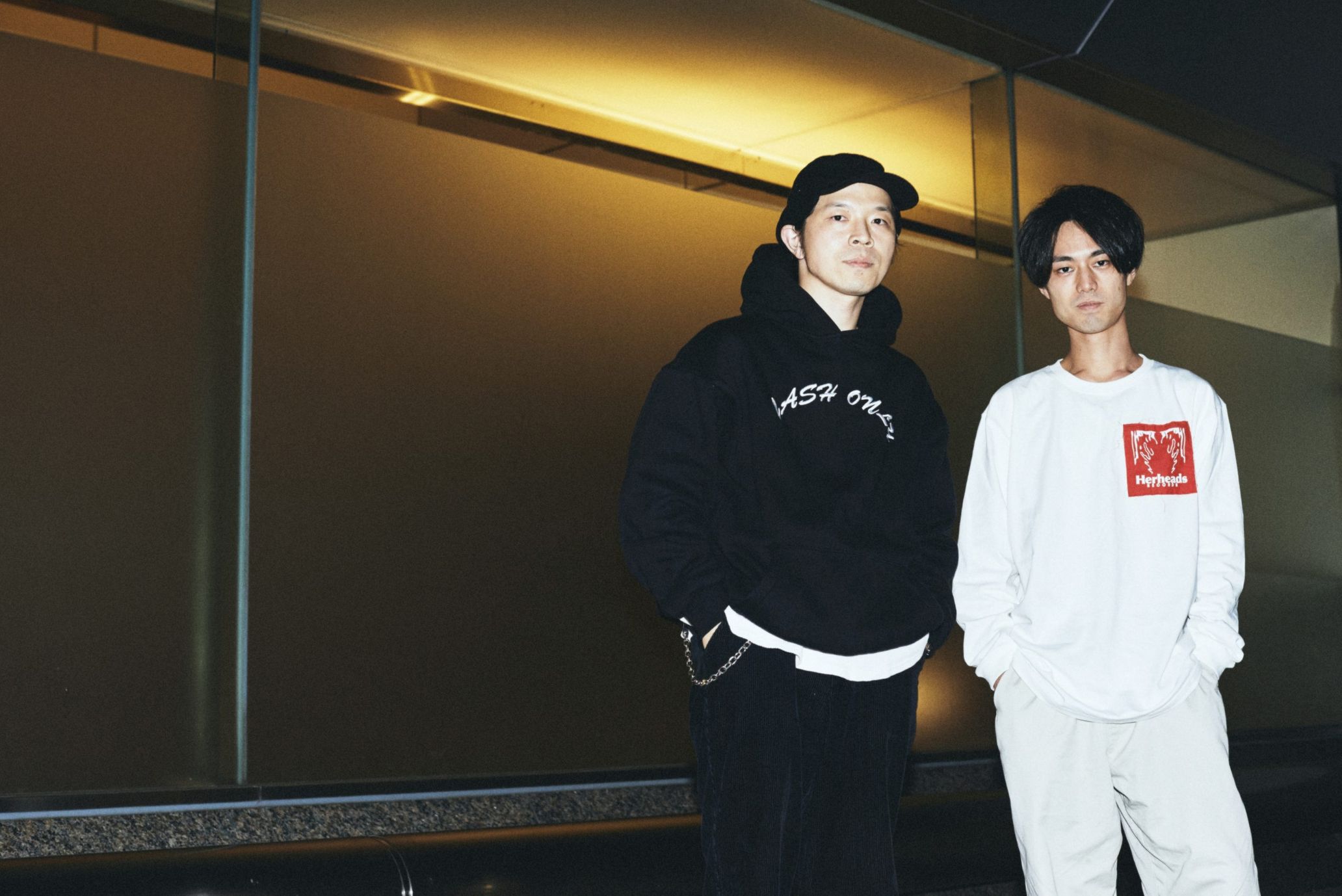 DYGL
DYGL is a four-piece, guitar-based rock band comprised of Nobuki Akiyama (guitar/vocals), Yotaro Kachi (bass), Yosuke Shimonaka (guitar), and Kohei Kamoto (drums/guitar). They formed the band in 2012 as part of an after-school club in university and have stayed in countries like US and England for long periods. All of their songs are in English. Their first album, Say Goodbye to Memory Den (2017), was produced by Albert Hammond Jr. (The Strokes) and garnered attention from many media outlets in and out of the country as an exciting indie rock band. They released their second album, Songs of Innocence & Experience, in 2019. They had a successful six-month album tour spanning 53 cities worldwide; they had sold-out shows not only in Japan but also in Beijing, Shanghai, and New York. In 2021, DYGL released their third album, A DAZE IN A HAZE, and Thirst, their fourth album, in 2022.Kicking off with their show on January 20th, 2023, in Tokyo, the band is going on a 12-show Japan tour. Further, they're going on their US tour in March.
https://dayglotheband.com
Twitter:@dayglotheband
Instagram:@dayglotheband
YouTube:@DYGL
YOSUKE TSUCHIDA (YOKKE)
Born in Kyoto. Yosuke Tsuchida, AKA YOKKE, mainly designs and directs album covers, such as those by DYGL, NOT WONK, and mitsume. He also works in many fields, such as graphic design for brands and logo and website designs. He has made music as part of Faron Square and White Wear and is also one of the people who ran the indie label Cuz Me Pain, which started in the early 2010s. After making music with Jesse Ruins, which released music from the American indie label, Captured Tracks, YOKKE formed the rock band WOOMAN and released A NAME (2019) through Kilikilivilla. As such, he is still active in music.
http://yosuketsuchida.com
Twitter:@yyokke_
Twitter:@vvomanmusic
Instagram:@yyokke_
This conversation between DYGL's frontman, Nobuki Akiyama, and designer and leader of band WOOMAN, Yosuke Tsuchida AKA YOKKE, who designed the album artwork, commemorates the release of the band's latest album, Thirst. In the second part of their conversation, they first break down some songs from the album. Thirst embodies the band's determined attitude to take on challenges and a new musicality. Their conversation gradually shifts to a serious topic: how they want to change society through music, respectively. I hope you can tune into and be moved by their down-to-earth yet hopeful words.
—Which song did you especially like in Thirst?
YOKKE: Hmm… The first one that comes to mind is "I Wish I Could Feel." My impression of the song drastically changed after listening to the demo and the complete version. Once I heard the finished version, it was as if I had seen the right answer. I understood what it was they wanted to do. They used autotune in their intro-ish song on the previous album, but they fully incorporated it on "I Wish I Could Feel." It was amazing how it was so cohesive. That song represents the album.
—DYGL uses autotune on a couple of other songs. It stood out on "Sandalwood," too.
YOKKE: "Sandalwood" has a very strange mood. It has a guitar-based pop sound, but it also makes you go like, "What is this?" Akiyama-kun's vocals sound incredible during the latter half of it. He sounds lonely and like he's withering away; I'm so impressed he could vocalize like that. I also felt that how they created a groove by repeating the same phrase repeatedly in the tenth song, "The Philosophy of the Earth," was new.
—"The Philosophy of the Earth," which has strong trad and neo-acoustic elements, is a masterpiece.
YOKKE: I loved the last song, "Phosphorescent / Never Wait." The structure, where two songs are connected, is interesting and reminds me of DYGL in their early days.
Nobuki Akiyama: For me, it's clear we wanted that song to be an emo one (laughs). This is our interpretation of it. During these past two years, thanks to a friend, I had the chance to rediscover emo music again. There's a band in that vein called ANORAK!, who I used to watch live, and they're brilliant. They partially influenced the song. One of the things we wanted to do was express sadness and loneliness through the guitar while singing loudly. Many things informed the completion of "Phosphorescent / Never Wait." I feel satisfied with how we put out a song that shows our new side, and I'm happy that you could still sense the elements that make us, us.
YOKKE: It has a vibe reminiscent of late 90s emo music, like The Promise Ring. The intro of "Salvation" is also emo-ish. "Phosphorescent / Never Wait" sounds amazing live. In the recorded version, they keep it contained to a certain degree, but when they play that song live, they let go; it sounds super emo. I want people to listen to that song live.
Making interesting music with bandmates you love is a blessing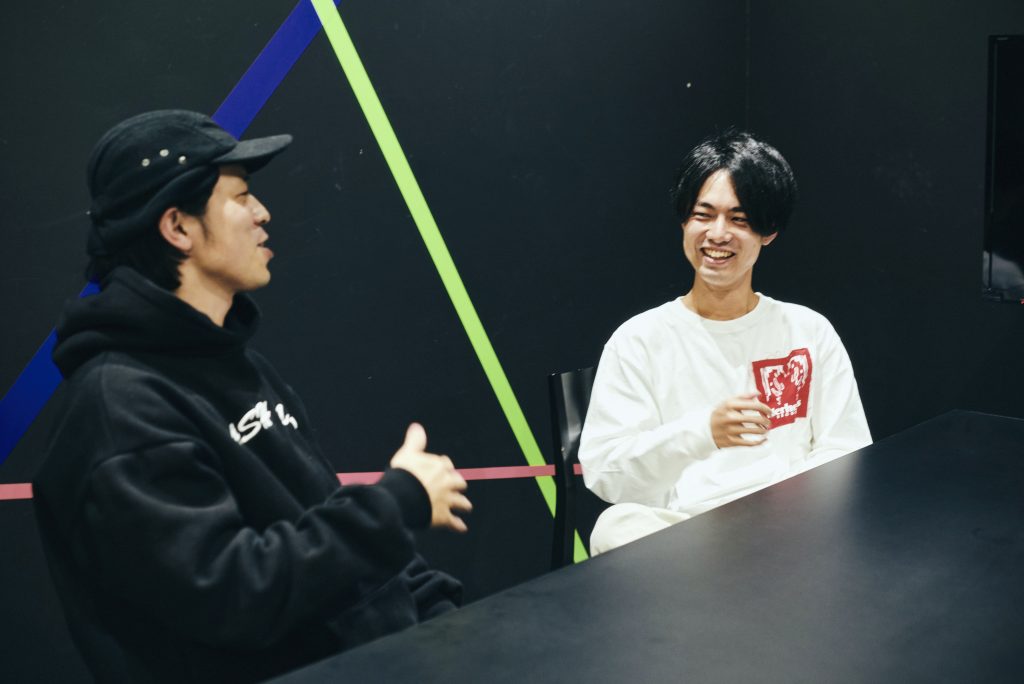 —This album sounds more diverse than before.
Akiyama: A significant reason is how we can now be musically adventurous and play around with creativity. Because of my pickiness, we couldn't play around with sounds in an uninhibited way for a long time. I changed massively after our previous album, and I have more space to breathe regarding my life and music. Because of that, I can enjoy different things more. I sometimes find myself thinking it's a blessing to make exciting music with bandmates I love while feeling so at peace.
YOKKE: Some songs have noise effects, but it's not apparent. I like how the noise blends in. I sensed growth in them because they could do that by themselves. As a band, everything is coming into focus for them. They sound modern but don't follow trends; I believe DYGL's music is universal. Whenever I design their artwork, I try to create something timeless that doesn't make you sense a particular era. I want to make artwork that people could think is cool 50 years from now when they find it at Disc Union.
Akiyama: Right. We were conscious of words like "universal" and "timeless" around the time we made our first album. I used to use them in interviews too. That hasn't changed, but I developed another way of thinking too. Now, I feel like it's okay for our music to be forgotten 100 years from now. Only a handful of music from a century ago is left today. We don't listen to it daily. Even with incredible talents like George Gershwin, his music doesn't feel "real." Those unfamiliar with his work will react with, "Who?" We learn about people like him in textbooks—that's how distant it feels. Of course, it would be nice if we could make music that would last because of how it touches people, like The Beatles. However, what's important to me are my relationships with people I'm connected to and the spirit of "How am I living my life today?" My name or music might not last, but my spirit might. My name or my band's name—Akiyama and DYGL—might not be remembered, but my memories with other people and the feelings I fostered in my community might be passed down in an intangible way. I've been pondering on this recently.
—I agree.
Akiyama: Also, I believe art made by people that are opposite to those that strive for a particular universality, like those who incorporate many trends and deal with their feelings all they want, become more real at that moment, so their art could be passed down as a universal thing. So, of course, universality is something I still value, but my approach has been changing.
YOKKE: On the topic of what's real, I want to make things that are sincere and not contrived. Stories are important, and I think about whether something is cohesive. In that sense, I can work collaboratively with DYGL, so it's effortless.
Akiyama: Regarding our previous artworks, too, we've dealt with them with the same enthusiasm as our music, so we want to be involved in the making of everything DYGL-related. I'm grateful that YOKKE-san talks to us during his process.
YOKKE: We worked on the artwork from the brainstorming stage, so on the credits, it says we co-directed it. We made this together in a profound way.
—Akiyama-san, you touched on why you used a painting by Tamao Shirai-san, your childhood friend and painter, for the cover in the first part of this conversation. What about Shirai-san's painting was appealing to you?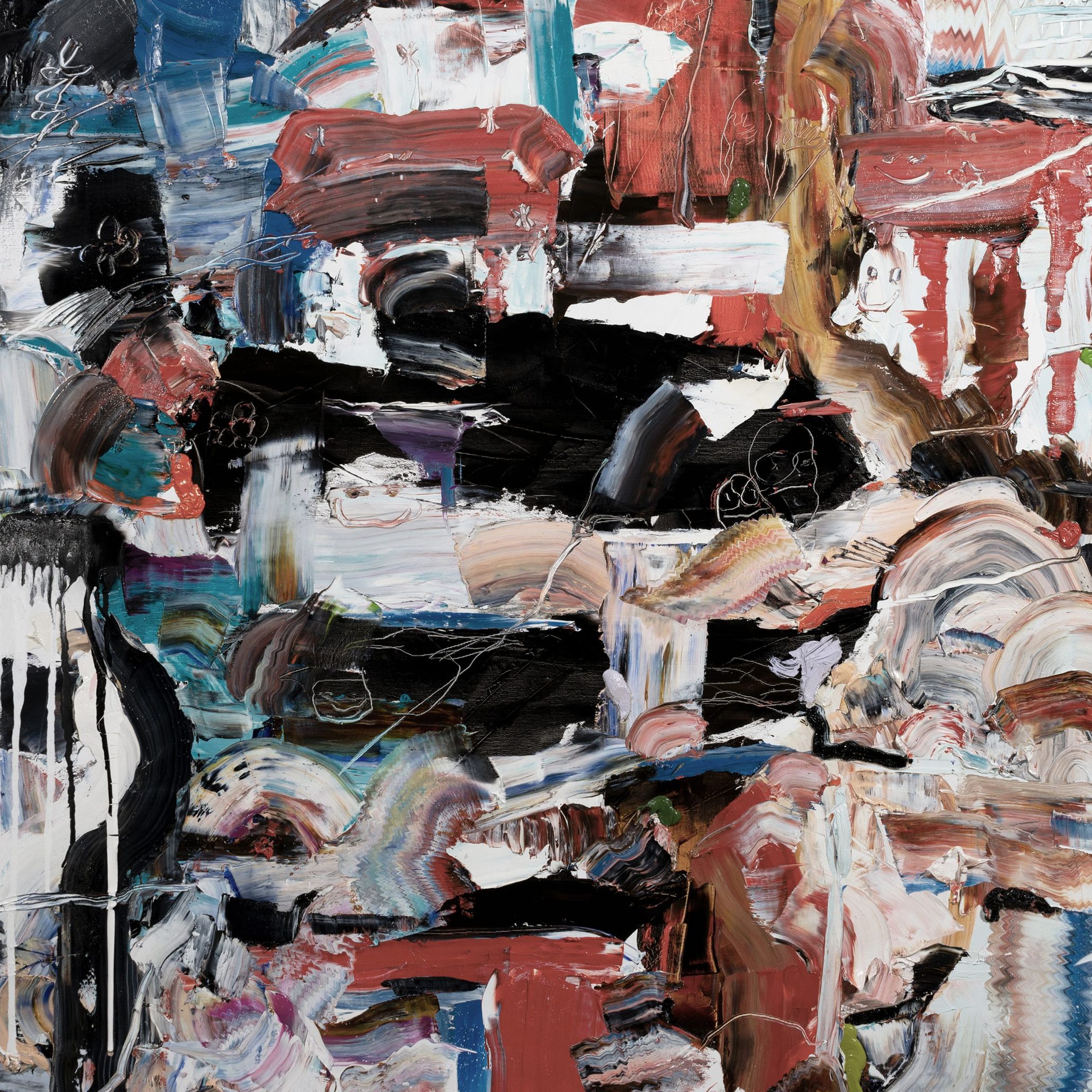 YOKKE: The keyword "thirst" came first. I think Akiyama-kun described the current zeitgeist, like covid, war, and people not being free and holding back, as thirst. You said something like, "The state you're in before you get hydrated," right?
Akiyama: The nuance of thirst—being unfulfilled—is negative in and of itself, but feeling like something is missing or that you desire something is the same as wanting to be alive. Therefore, it also means feeling very positive that you haven't given up. If you were hopeless to the point of being desiccated, you wouldn't be able to think you were thirsty. The title of the album and songs have such double meanings, and once we considered how we wanted the artwork to reflect that, we felt it'd be nice to have a lot of elements on the surface. As we all shared different ideas, I found her painting, which we later used for the cover. I thought it was the one.
YOKKE: At first, we thought about asking Shirai-san to paint something new, but once we adjusted the painting for the cover, we felt like there was no other option but to use it. The painting ties into the content of the album very well. It's colorful and chaotic but has a pattern that looks like a human's face. It has a human touch and a slight sadness. I also thought the way it's a bit faded embodies thirst. Also, the painting is neither bright nor dark, which matches Thirst.
Hoping Tokyo will allow unnecessary things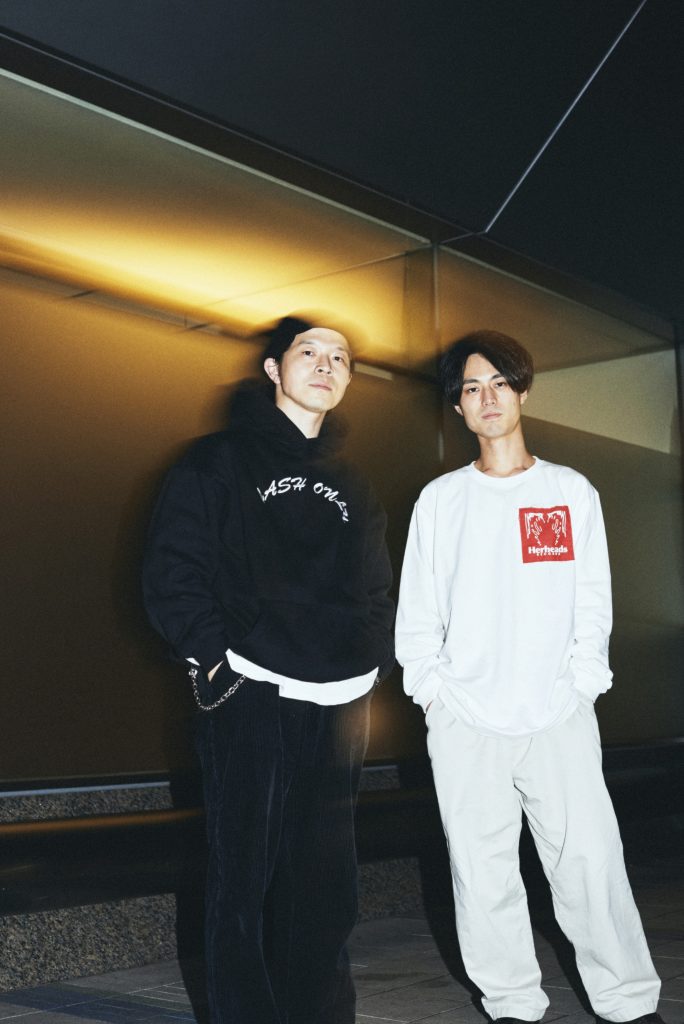 —Lastly, how do you two want to change music culture through your work?
Akiyama: We make what you would call indie rock music, and I like music like that as a listener too. But I also don't hate J-Pop or J-Rock. I don't want the mainstream scene to disappear. It's the healthiest for different people and music to coexist. Living in Japan, there aren't a lot of opportunities to encounter various types of music and art. So much is digestible stuff made with the help of advertising agencies. Even in Tokyo, many people grow up without having the opportunity to be introduced to music and art. That's even more common in the countryside, I assume. Many people couldn't encounter important music or art because they didn't have a neighborhood record store or music venue. It's vital for all regions to have cultural places and communities. It's common for people who would've loved King Krule had they been introduced to indie rock never to realize their potential for the rest of their lives.
—True. I often listen to BBC Radio at home, and they would play 80s post-punk studio live sessions that no one would know like it's no big deal. It makes me go, "If you consume such things like air, then you'll develop an appreciation for music; no wonder there's always good music coming out of England."
Akiyama: Crack Cloud from Canada, who played here the other day, is popular among a particular sector of people in Japan, but I believe more people would feel moved by their music if they had the chance to encounter them since their music is of amazing quality. If possible, I want to show their music to 100 million people (laughs). I want to emphasize my music career and also consider creating a space where people can make music and art. Western music is incredible not only because of talented individual bands but because of the system and spirit that continues to produce such music. There's so much to learn from. There are many communities in Asia with similar energy right now, so it'd be fun to make something with them.
YOKKE: You've always said that. This is a personal matter, but I'm contemplating whether I could live the rest of my life making music as an indie artist. I turned 40 last year, and my daughter was born the year before. It's painfully clear just how hard it is working, raising a child, and making music. Ryota-kun (interviewer), you probably see this too: almost no one we know who made music ten years ago is around anymore. It is what it is, but I believe a big reason comes from existing systems and environments. Creative work gets lost because of that, and I'm sure many people feel less motivated and don't feel the need to make things even if they come up with an idea. I always think about what we could do to prevent that.
Akiyama: Young people's values might change depending on whether they have older role models.
YOKKE: When it comes to people in their 50s, some people make music successfully, but there aren't a lot who continue making music as an independent band. People quit making music because they can't make money or because people are against what they do. In time, they feel like what they're doing is a waste. But it's not a waste if making music motivates you to do your day job or enriches your personal life. That makes me think, "I wish they could continue making music somehow." Not bothering others with what you do is a prerequisite, though. This applies not only to music, but I wish you could choose a path other than monetization once you start doing something; I wish society could allow people to let loose and express themselves. Saying all this changes nothing, so I'm currently planning and examining ways to support other musicians and bands in my own way, aside from my band and label.
—In Japan, there's the notion that music isn't something you make yourself, that it's something you receive passively. But being in a band, making music, listening, singing, and dancing are all autonomous endeavors.
Akiyama: There are both good and bad sides to different countries, but what was great about places like London and LA was how amateur music blended into the city. People there are open-minded. For instance, I would go to a pub for a drink and see a band or show that was put together there. It's so relaxed and great. Some bands perform for fun, while others are filled with ambition. If the band's good, they might get lucky and become successful. Even if that's not the case, your life would feel richer if friends and strangers could dance to your songs for one night. I admire how they have everyday environments with dreams and something like romance amid all the randomness and casualness.
That's hard to establish in Japan—especially in Tokyo. Property is expensive, and the population is big, so I feel like Tokyo is a city with no room to waste. The city is designed in a consumerist way, so the city's attitude of "Please go home once you're done with your errands" comes across so strongly. When you look at Shibuya, you'll see that there are fewer and fewer spaces for homeless people. Tokyo's attitude is: go home if you have no business being here. Also, people in Japan are strict regarding the line between professional and amateur people, considering the pub story I just told you. People laugh at "self-proclaimed musicians." London and LA have awful things about them, but it was nice that both cities had many unnecessary things despite being big cities. There were a lot of adults just hanging out during the day. Also, some people could appreciate amateur musicians' and artists' qualities. That makes those societies great, and a good culture is born easier there because of those extra spaces. Tokyo is tough, but it's also an important city for me, so I always wonder how we can do what we want here.
■US TOUR in March
3/21 Tue The Coast in Fort Collins
3/22 Wed The DLC in Salt Lake City
3/24 Fri Treefort Fest 2023 in Boise
3/25 Sat Vera in Seattle
3/27 Mon Polaris Hall in Portland
3/29 Wed Cafe Du Nord in San Francisco
3/30 Thu Wayfarer in Costa Mesa
3/31 Fri Lodge Room in LA
https://dayglotheband.com/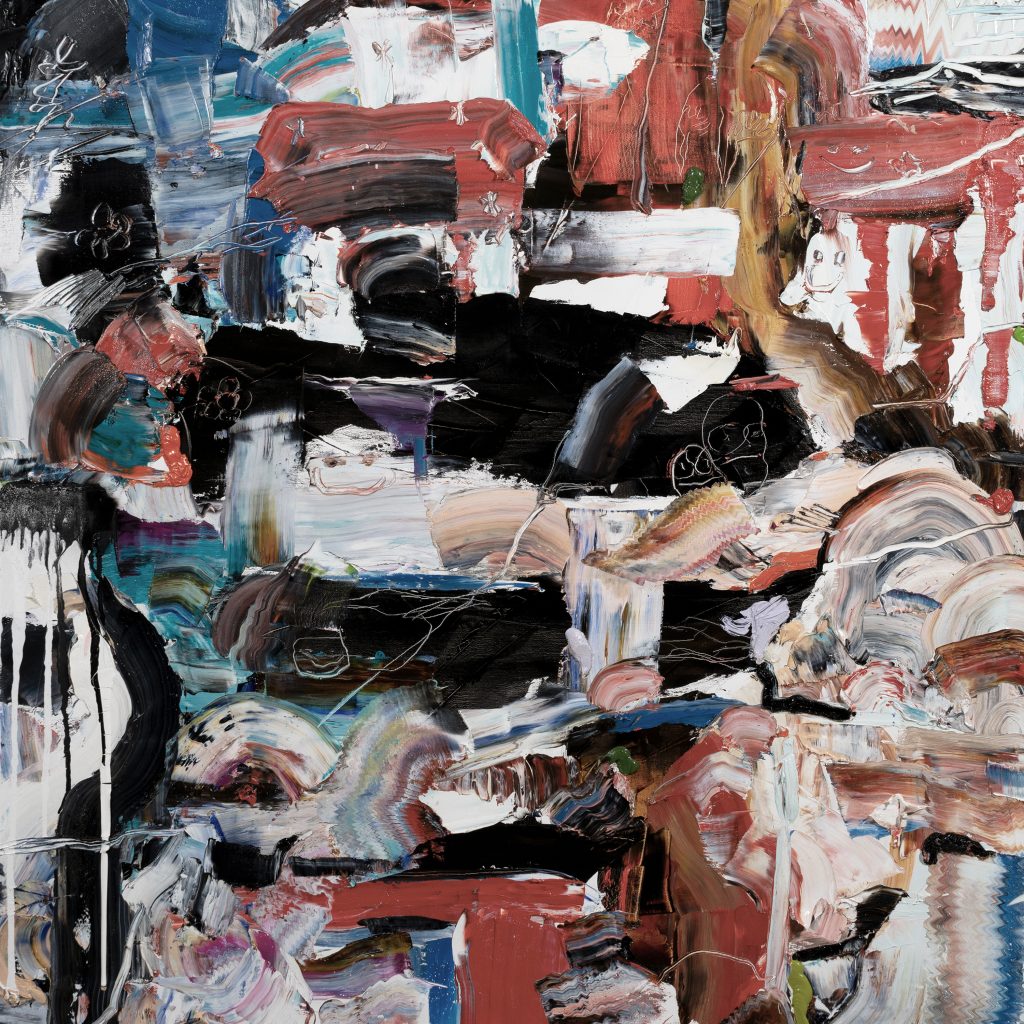 ■DYGL 4th Album『Thirst』
Price:¥2,750
1.Your Life
2.Under My Skin
3.I Wish I Could Feel
4.Road
5.Sandalwood
6.Loaded Gun
7.Salvation
8.Dazzling
9.Euphoria
10.The Philosophy of the Earth
11.Phosphorescent / Never Wait
https://dygl.lnk.to/ThirstID

Translation Lena Grace Suda
Photography Hironori Sakunaga