Born in South Korea, Hanna Kang works in Japan as a TV personality, poet, international socio-cultural scholar, and founder of a beauty brand. That work attracts attention from many angles; some of that attention is on her tanka poems, through which she expresses her candid thoughts in Japanese, a language that is not her mother tongue. These poems have received high praise: Starting in 2016, she was selected for the Kadokawa Tanka Award for three consecutive years. In 2019, her first poetry collection, Mada Mada Desu (KADOKAWA) was published, and in March 2021, she won the 21st Contemporary Tanka Newcomer Award. Her reputation as a poet continues to grow.
On top of it all, she launched BEAUTY THINKER in 2019 and vegan beauty brand Mirari in November 2020. It's only natural that Mirari, started by the multi-faceted Kang, is also diverse in its expression. Her wide range of expression may appear scattered at first glance, but she's always expressing the importance of "facing yourself." In this interview, Hanna Kang talks to TOKION about her thoughts on the brand.
——First, could you tell me why you came to Japan?
Hanna Kang: I was originally working as a newscaster and columnist in Korea, but I was so busy with work that I'd lost sight of myself. I wanted to find myself, so I traveled to 40 different countries across the world, and I felt like Japan was the right place for me. I couldn't speak Japanese at the time, but it was a place that made me feel like I was onto something. So in 2011, I moved to Japan.
——Until you launched your brand, Mirari, what were you doing in Japan?
Hanna: I'm also an international socio-cultural scholar. I enrolled in the Graduate School of Urban Innovation at Yokohama National University, and I'm still doing research in the doctoral program. My research mainly focuses on international media content, and in parallel with that, I'm also a TV personality.
——I heard that you started composing tanka poems because of a show you appeared on as a TV personality. What got you so into it?
Hanna: I started composing tanka poems after appearing as a regular guest on NHK Tanka. Tanka is a form of writing for self-expression, so it requires understanding yourself on a deeper level. Sometimes, in the process of soul searching, I have to face things that are unpleasant or that I don't like about myself. It's really difficult, but as I searched, I began to understand who I was. As someone who had lost sight of herself while trying to please others, it [tanka] was something that I was meant to encounter, and I did.
Beauty is expressed through confidence, conscience, and words
——Why did you start your vegan skincare brand, Mirari, in Japan?
Hanna: I started a brand in Japan because I wanted to give back for everything I've been able to do until now. Also, my brand values conversations with every individual, so the fact that I'm physically in Japan and can communicate with people here, as well as my desire to help Japanese women are reasons, too. In the 10 years I've been working in Japan, I've listened to many women's concerns. Many Japanese women are humble and reserved. That's an incredible thing, but at the same time, I think it's also connected to insecurity. I wanted to help people like that.
——What do you think about the social climate and the unique challenges women face in Japan?
Hanna: From a Korean perspective, I'm quite Japanese. I'm the kind of person who doesn't express their opinion directly. But I think many Japanese people aren't able to speak out when they don't like something or think something is wrong. It's very Japanese to read between the lines, and I like that about the culture, but a lot of people are just putting up with things. I want to tell them that it's okay to be a bit spoiled. But also, I think our minds are meant to be strengthened rather than healed. In life, there will always be trials and tribulations. If you catch a cold, you try to strengthen your body and take measures to prevent it from happening again, right? So, we should also prepare our minds rather than wait in fear.
——Mirari is based on the concept of facing oneself, right?
Hanna: The brand name, Mirari, has two "i"'s in it, and the logo design features the two letters facing each other. This represents facing oneself, and also the brand facing users.
——Why do you want to convey the concept of "facing oneself" through skincare?
Hanna: When I thought about people's beauty, and what beauty is, I realized there were three elements. The first is external appearance. I believe that cleaning up your appearance connects to confidence. Putting on makeup to change your appearance is pretending to be someone you're not, which is different from just cleaning up your appearance. To give an example, it's to strive to be a version of yourself that thinks you're pretty even if when you're crying.
The second element is conscience. I made vegan products to bring out people's conscience. The third is words. I think words create a good mindset. For example, every item in the Facial Treatment Mask line has a name with "more" in it, like "more moisture" or "more love myself." Cosmetics are often described in terms of issues, like dry skin or problem skin, so I chose the word "more" to say that you're already good, but this is something to be even better.
——So you mean the beauty that comes from within. As a vegan beauty brand, how do you think Mirari brings out people's conscience?
Hanna: Choosing items that aren't tested on animals and don't use animal-derived ingredients isn't only eco-friendly and sustainable—it also brings out kindness. I'm not personally a vegetarian, but I think it's easy to incorporate into skincare.
——Your products are vegan certified by EVE VEGAN, right?
Hanna: Our first line of products that are currently on sale, the Facial Treatment Masks, are made at a factory in Korea. To be EVE VEGAN certified, a factory inspection is necessary, so one of the reasons I worked with a Korean factory was that the factory already had that system in place. Also, I had the option of choosing the materials I wanted to use. I was able to create special sheet masks that don't dry out even after 40 minutes as well as clear packaging.
——There are 6 kinds of face masks, all of them in clear packaging with different designs. What's the thought behind that?
Hanna: Mirari has 13 promises. One of the promises is "We'll do our best to communicate both online and offline to maintain a direct relationship with you." Our clear packaging conveys safety by showing what's inside, and it represents our commitment to disclosing what's inside.
Hanna listens not only to her customers' skin concerns, but their feelings
——Other than with the product, how else do you create a "direct relationship"?
Hanna: Online, Mirari holds webinars and Instagram Live streams, and we also value offline touchpoints. Recently, Mirari held a pop-up project with Marui called "Marui to Mirari." I'm also particular about where we stock our brand's items, and we won't distribute to drugstores and such where the products are lined up against competitors. That connects to one of Mirari's 13 promises: "We will give our relationship with you our undivided attention. We won't compete and compare ourselves with other brands." When there are many face masks lined up in a store, it's difficult for consumers to choose. Our pop-up at Marui helped people understand Mirari's philosophy, and I was able to communicate with visitors through our special brand installation. Also, once a month, I set up a "Mirari Day" and invite customers.
——What kind of event is "Mirari Day"?
Hanna: Some of the attendees are fans of my work as a TV personality or poet, and others are people who agree with the brand philosophy. Recently, all kinds of people have come, including high schoolers. With each person, I have a one-on-one counseling session for 20 to 30 minutes. When there are a lot of people, there might be dozens of people there at once. So it's a lot of work, but it's also a valuable time for me to get hints.
——That's a pretty long counseling session. What kind of things do you talk about?
Hanna: They talk to me not only about their skin type or skin concerns but also their state of mind and emotions. It's important to face the person you're talking to and talk to them with empathy. But everyone tends to be reserved, so I start by saying, "It's okay, you can talk to me about anything!" to get them to open up. (laughs)
In the past, a lot of people would buy products used by people they admired, like models and beauticians. But since the products were chosen by someone else, of course, sometimes they don't work for you. With Mirari, I want to select, create, and propose products that work for each person. Just as with our products, I don't want women to compare themselves to anyone else. That's why I don't want people to look up to me, either.
——Apart from events, how else do you interact with customers?
Hanna: The application, My Mirari, features radio, music, and newsletters. It also has a diagnostic function, and that data can be used to make discoveries. One of our 13 promises is that "We will take thorough feedback, and challenge ourselves to create new products that reflect that. We won't give up until we find the best of the best for you." It's impossible to create something perfect from the start. I write about what I'm thinking or worrying about instead of hiding it. The important thing is to keep improving without giving up.
——How do you want to grow the brand in the future?
Hanna: Our skin and minds change every day. So we can't achieve real beauty unless we face [that]. While I still hope to focus on conversations in the future, if we get more customers, it'll be difficult for me to do it alone. Mirari has a six-month user ambassador program selected from fans of our products, and I hold monthly meetings and interviews with them. Eventually, I'd like to hire someone from there to become a community manager. I want people who understand and love Mirari's brand philosophy to be able to communicate that in the same way. I'm looking to expand globally in the future, but since conversations are at the core of the brand, I want to keep the conversation going no matter where we go.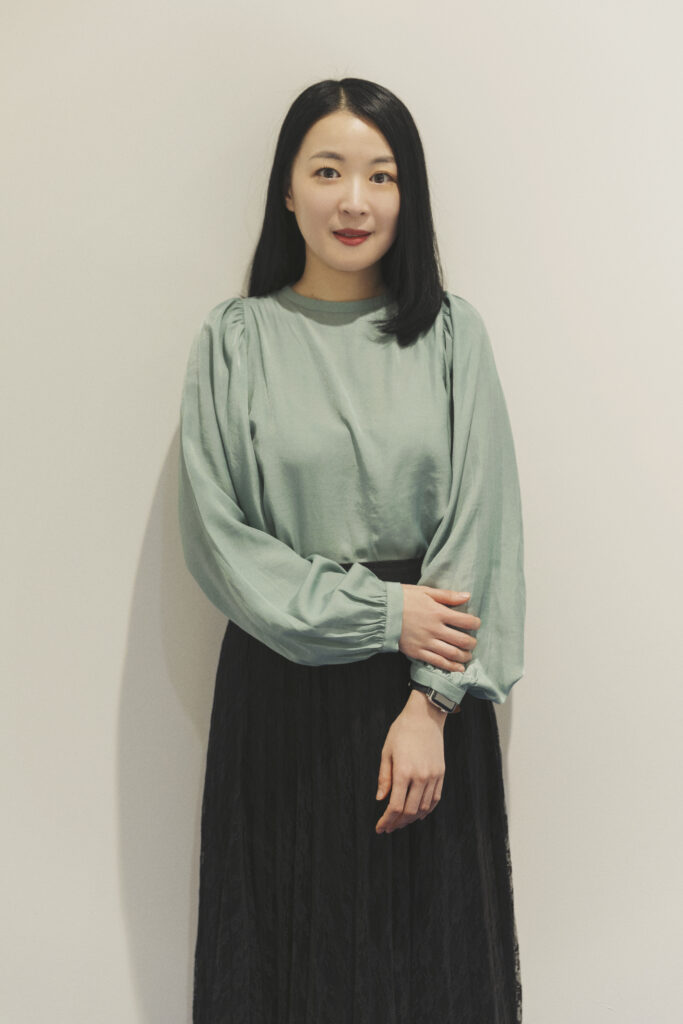 Latest articles on TOKION BEAUTY