"J-Beauty" has been gaining attention in the Western beauty industry. The beauty regimen that symbolizes Japanese beauty, derived from traditionally cultivated aesthetics, concepts and customs, has slowly become a part of the daily lives of people around the world. "J-Beauty report from Europe" introduces the J-Beauty brands which are gaining popularity in Europe while also digging into the ancient methods of Japanese beauty. The series is supervised by Keiko Suyama, who represents the brand Dessigne and has lived in Paris for over 20 years, consulting with Japanese beauty brands looking to expand into the European market. With Suyama, we explore various Japanese aesthetics and the driving forces behind the J-Beauty trend in Europe.
In this eighth issue, we focus on the cosmetic store TSUKI Cosmetics, which has a physical store in Madrid, Spain. "Plays a role in the development of J-beauty in Spain," Suyama explained. TSUKI Cosmetics sells only Japanese-made beauty products and share J-Beauty methods and culture through workshops and social media. "I was fascinated not only by J-Beauty, but also by the culture and respect behind it," co-founder Luis Sastre said. She explored the field of J-Beauty, which was unexplored in Spain.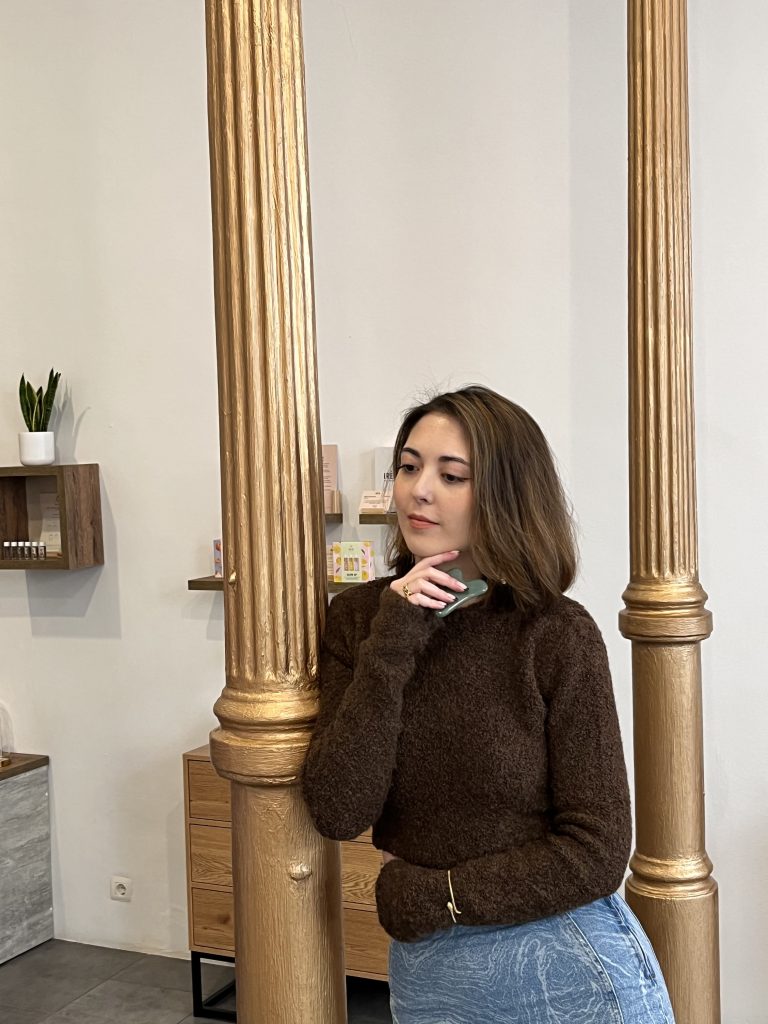 Luis Sastre
Born in Spain. She has more than ten years of experience in the communication and business field. Her long-held entrepreneurial dream allowed her to establish TSUKI Cosmetics. Sharing love for Japan and passion for J-Beauty with Edurne and Silvia, who encountered during the pandemic, opened the cosmetic store TSUKI Cosmetics in Madrid, Spain.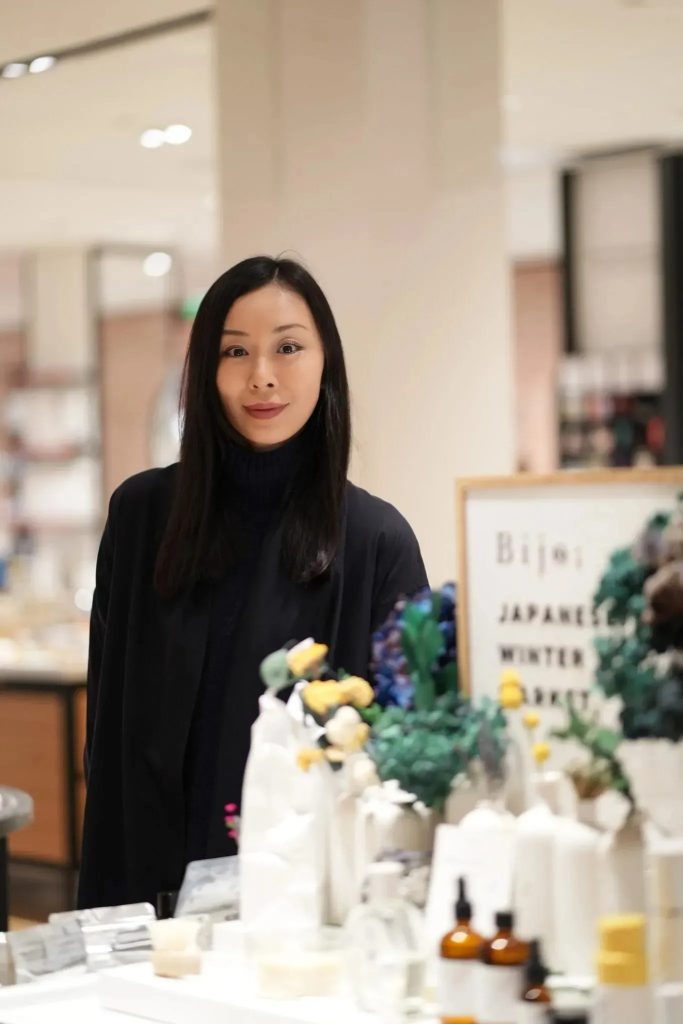 Keiko Suyama
Born in Tokyo and has lived in Paris for 20 years. She holds an MBA in Brand Management from INSTITUT FRANCAIS DE LA MODE. In 2010, she established Dessigne, a consulting company specializing in brand strategy, sales and communication, from Japan to the European market. In 2016, she started a conceptual project called "Bijo," curating J-Beauty and lifestyle brands. She has clients in some 150 stores across 20 countries, from major department stores such as Harrods, Le Bon Marché, Ritz Paris, and Sephora.
Commonalities of respect for Spanish and Japanese traditions
––First of all, please tell us about TSUKI Cosmetics.
Luis Sastre: To talk about TSUKI Cosmetics is to talk about a team behind all the magic. Edurne was born and raised in the north of Spain and has wide experience leading her own businesses and restaurants, apart from a unique vision and passion for Japanese culture after her many trips there. Silvia is the youngest member and has been working on advertising for luxury brands for almost five years, and six years ago she started learning Japanese, which gave her wide knowledge about the culture. I have more than ten years of experience in the communication and business field, as well as entrepreneurship, logistics and web management. Thanks to a mutual friend, we all met in Ibiza after the pandemic and the project began.
Based on appreciation and deep respect for Japanese culture and beauty rituals, TSUKI Cosmetics reaches costumers who are interested in looking good and healthy. Spain has a huge Beauty Market which is full of brands that respond to consumer needs; however, we found a niche which was not covered yet and that was exactly what we were passionate for. Since the team was strongly aligned with this philosophy and having no other competitor in Spain, we decided to get to work.
––Where does the name TSUKI (means Moon in Japanese) come from?

Luis: It was during a specially long brainstorming session, when we came to the conclusion that what we really wanted was to show love for the skin in all its life stages. There is a very romantic sentence in Japanese which says: the Moon is beautiful, isn't it? (月が綺麗ですね) which is ultimately a love confession, since TSUKI (Moon) and SUKI (to like/to love) sound very similar for us. A very shy yet romantic way to confess love.
––Can you tell us about the bestseller and signature products?

Luis: Gua Sha self-massage stones have been doing amazing, specially after we started performing workshops in our boutique in Madrid. They are always full of people eager to learn about Japanese face massage and the best products to do so. Apart from the Gua Sha from our friends from Bijo;, Shigeta Eye serum, EN Orange balm and Rice Oil are specially loved by our customers.
––Despite the fact that each country has its own beauty ritual, why do you think J-Beauty captivates you?

Luis: Spain and Japan have a common deep respect for tradition and rituals, which really helps us understand each other despite the differences. Furthermore, it is common knowledge in Spain that the skin of Japanese women and men always looks clear, radiant and beautiful.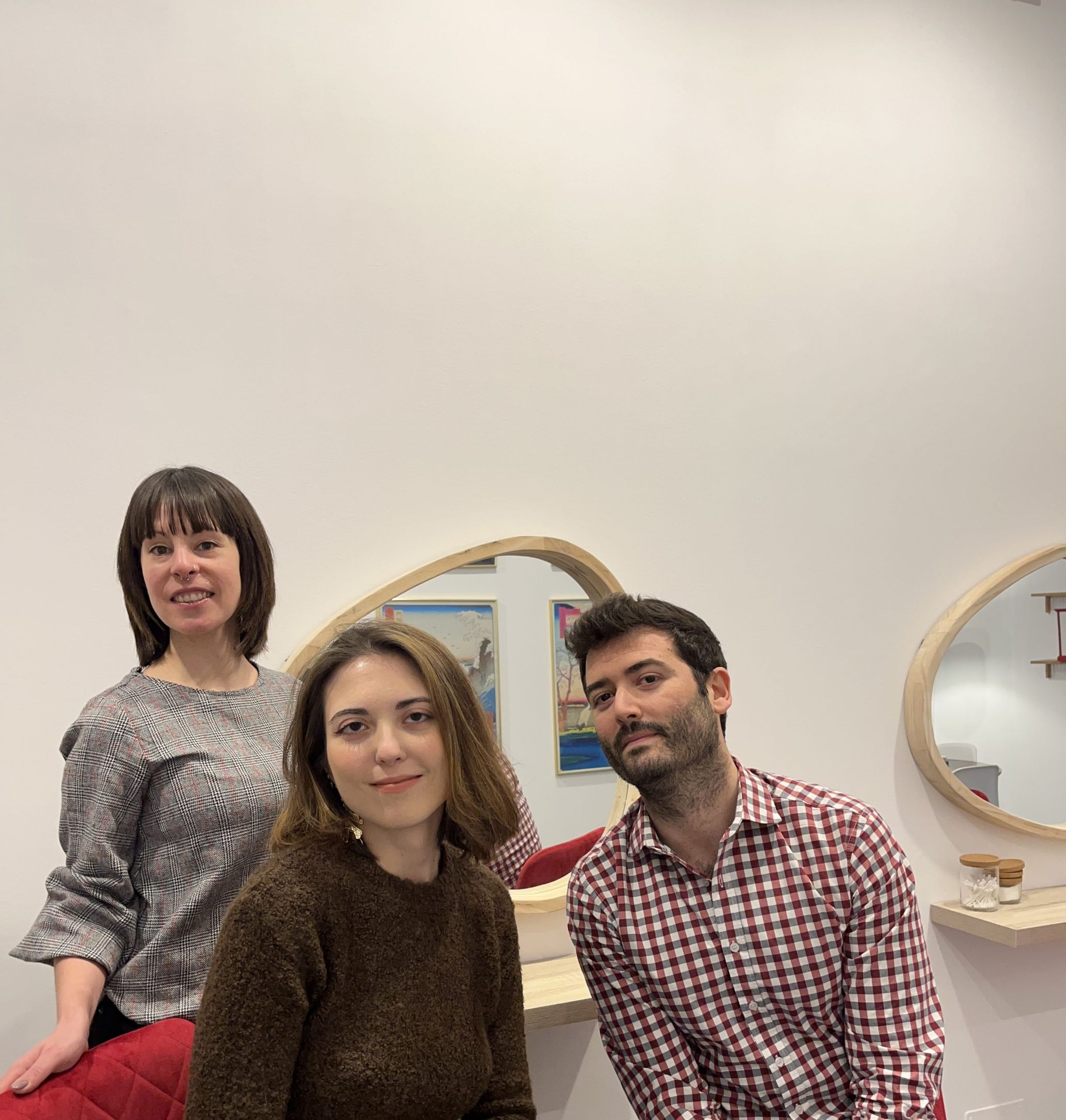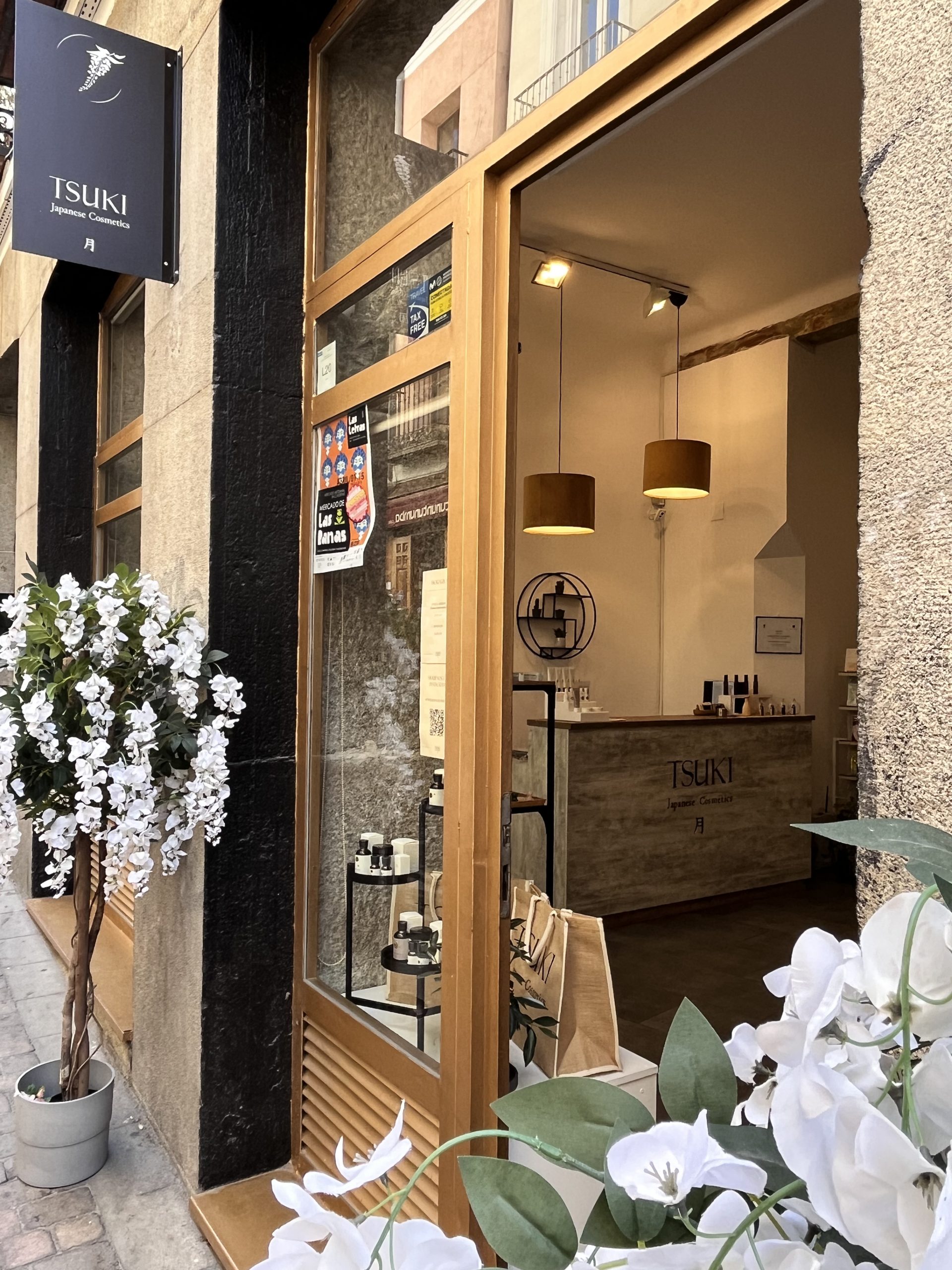 Background of the Continued Development of Traditional Japanese Culture and Subcultures
––How do you define J-Beauty in your words?

Luis: We would define it as "less is more" and "there is a reason behind every step". Simple, clear and out of unnecessary products. Tradition and modernity serving the best skin ever.
––What do you think is the reason why J-Beauty gain popularity nowadays?

Luis: Japanese products have always been perceived as curated and made out of the highest quality all around the world, and specially in Spain. Japanese beauty products are no exception for this, however the price of the most famous J-Beauty brands made Spaniards think that J-Beauty is simply on another level and not for everyone. We know that is not the case, and together with the visible Japanese love trend that we see in Spain, with Japanese movies on Spanish theaters, manga and anime culture, language exchange, restaurants… we would love to show that J-Beauty is great for everyone.
––Besides beauty rituals, what element of Japanese culture inspires you?

Luis: TSUKI Cosmetics took inspiration from all aspects of the Japanese culture from the very beginning, as we cannot conceive J-Beauty without Japanese tradition, innovation and unique way of seen the world around us. We cannot talk about Ruhaku without talking about Okinawa, its waters and its traditions, the same way we cannot talk about Makanai without talking about Kanazawa and its gold artisans. Bijo; also helped us get closer to the culture by showing us their huge variety of beautiful and traditional yet modern beauty gadgets.
––Finally, please share with us your vision of the future.

Luis: We are currently working on sharing our passion for J-Beauty all around Spain knowing very well that Spain is a very touristic country, we would also love sharing our passion with international people who come visit us from abroad.