"J-Beauty" has been gaining attention in the Western beauty industry. The beauty regimen that symbolizes Japanese beauty, derived from traditionally cultivated aesthetics, concepts and customs, has slowly become a part of the daily lives of people around the world. "J-Beauty report from Europe" introduces the J-Beauty brands which are gaining popularity in Europe while also digging into the ancient methods of Japanese beauty. The series is supervised by Keiko Suyama, who represents the brand Dessigne and has lived in Paris for over 20 years, consulting with Japanese beauty brands looking to expand into the European market. With Suyama, we explore various Japanese aesthetics and the driving forces behind the J-Beauty trend in Europe.
In this seventh issue, we present warew, a brand that embodies the traditional Japanese "harmonized way of life" through beauty. Marco Piacentini, an investor and importer who fell in love with the brand, has been distributing it around the world, with a particular focus on Europe. The brand is 100% made in Japan, from the product to packaging, and its guiding principle is to provide a balanced lifestyle through skincare. Piacentini says that "J-beauty is deeply rooted in health, social expression, and human dignity," and that he is fascinated by the ritualistic beauty treatments passed down from generation to generation. We asked Piacentini, who also runs the Japan Pavilion at Cosmoprof, the world's largest cosmetics trade show, to speak to his heart's content about J-beauty.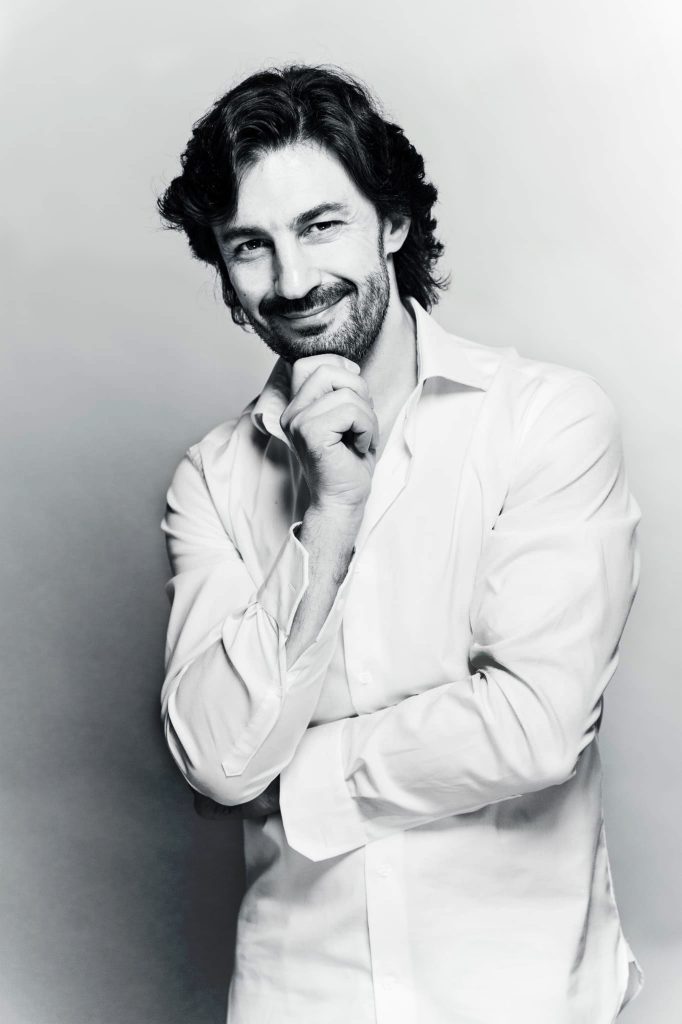 Marco Piacentini
Born in Crema, northern Italy. Received Master of Science in Chemical Engineering from Polytechnique of Milan, a PhD in Technical Science from ETH Zurich, and an MBA from SDA Bocconi Business School. He studied environmental catalysis as a researcher at ETH Zurich, and then in 2007 joined an international skin care and personal care product packaging company as Chief Innovation Officer. Piacentini has worked as a Chief Innovation Officer since 2011 and has been Managing Director of Eurofins Scientific Group and National Leader (CEO) of Eurofins Cosmetics & Personal Care Italy.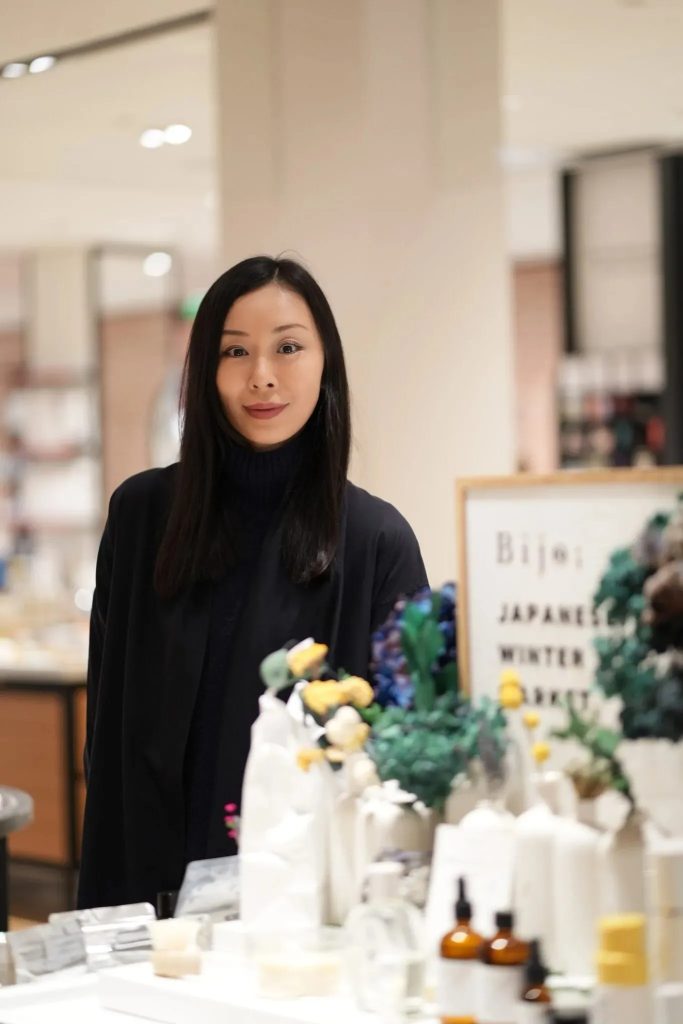 Keiko Suyama
Born in Tokyo and has lived in Paris for 20 years. She holds an MBA in Brand Management from INSTITUT FRANCAIS DE LA MODE. In 2010, she established Dessigne, a consulting company specializing in brand strategy, sales and communication, from Japan to the European market. In 2016, she started a conceptual project called "Bijo," curating J-Beauty and lifestyle brands. She has clients in some 150 stores across 20 countries, from major department stores such as Harrods, Le Bon Marché, Ritz Paris, and Sephora.
The traditional Japanese philosophy of a "harmonized way of life"
–First of all, please tell us about warew.
Marco Piacentini: The philosophy of warew is to embody the traditional Japanese "harmonized way of life". It is a community of people who are conscious of balance, love, respect, and awareness to live, and we have found these values to be at the core of traditional Japanese culture. Skin is the external part of our body, it is the organ through which we get in contact with the world. Skin represents our emotions, it speaks to our feelings, it reflects our health. Therefore, skin is the expression of our values, our harmony. This is why the people at warew have chosen the skin as the organ to focus on in conveying the brand's philosophy and values.
–How did you encounter warew?
Piacentini: warew was born in 2014 in a Japanese company in Yokohama, Japan. I was introduced to warew during my first visit to Japan in 2016 as a guest of the Japanese government and was soon eager to spread it to the world. The primary motivation for me was the hearts and minds of the people making the products. In the midst of digitalization and AI, warew is made by human hands, for human beings.
–Can you tell us about the brand's best-selling and signature products?
Piacentini: We have two best sellers: the Double Cleansing Set and the warew Eye Cream. The Double Cleansing set provides an extraordinary deep cleansing while also being gentle and respectful of sensitive skin. Results are immediately appreciable in terms of skin becoming brighter, with even tones. This high efficacy is achieved thanks to the excellent products we manufacture in-house as key ingredients. Natural essential oils are also used to create delicate scents that offer aromatherapy while washing the skin. The warew Eye Cream is appreciated for its matte texture, immediate brightening and firming effects that improve eye contour, skin sagging, dark circles, and fine lines. Beyond that, our signature products are the warew Emulsions (we have three kinds: Aqua, Moist and Rich) and the serums. These products are packed inside unique packaging designs which represent Shiromuku, traditional Japanese bride dress. Said packaging won the 2014 Gold Medal Pentawards for cosmetics packaging, and individual pieces were displayed in a museum and are placed inside their catalog.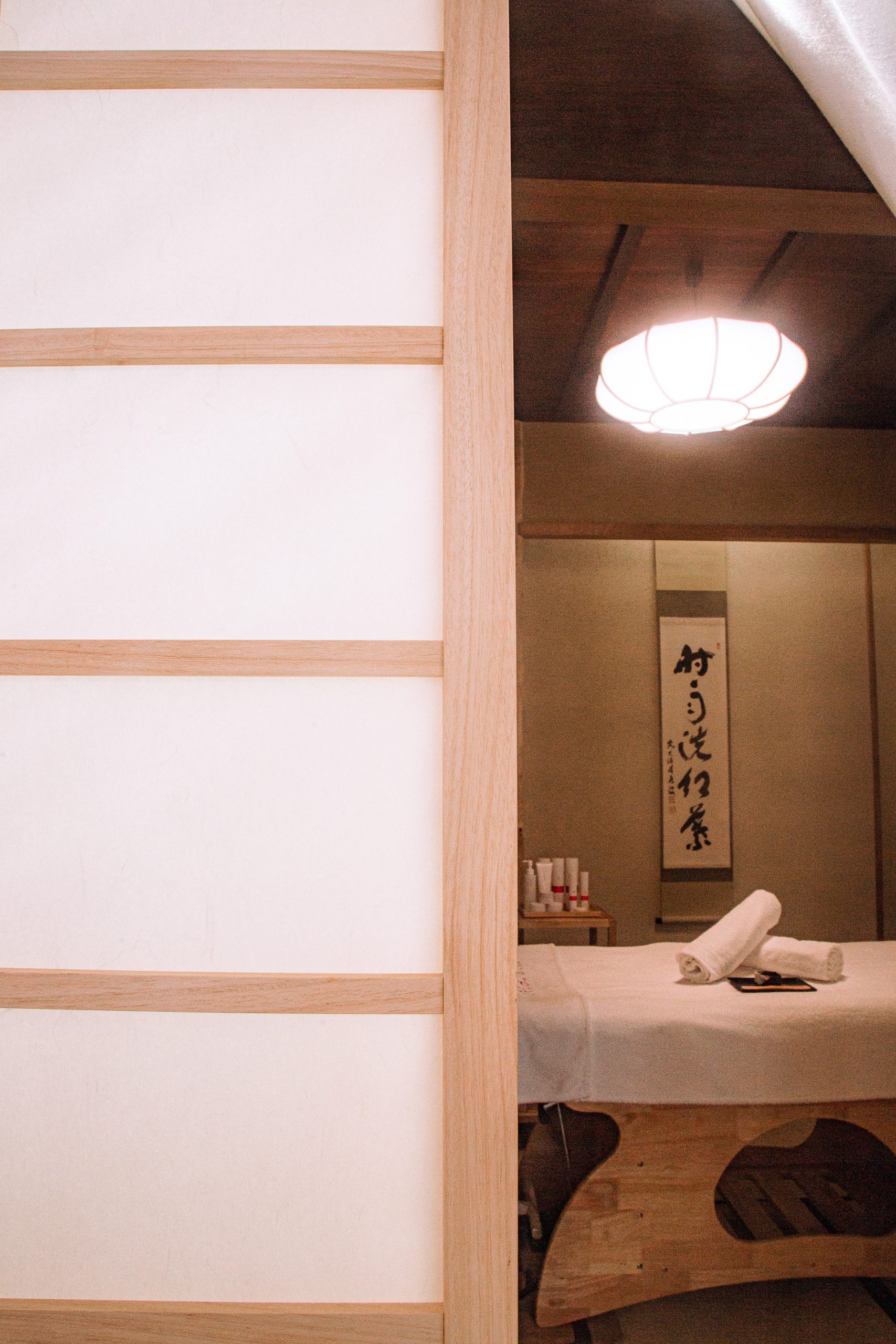 J-Beauty is deeply rooted in values such as health, social expression and human dignity
–Every country has its own beauty rituals; why do you think J-Beauty in particular captivated you?
Piacentini: In my personal opinion, many countries have habits, but only a few have rituals. Of these, I believe that Japan has the best structured rituals as a method and lifestyle. Rituals are solid, consistent, and can be passed from generation to generation, inherited, expressed, and exported. Furthermore, J-Beauty is deeply rooted in values such as health, social expression, and human dignity. Each step is completed and carefully detailed in a repetitive manner. This is why J-Beauty is not just "Made in Japan" but is imbued with Japanese culture and values.
–How do you define J-Beauty?
Piacentini: J-Beauty describes the various sets of traditions and methods of daily personal care that originated in Japan and developed over centuries. The peculiarity of these methods and traditions, compared to Western beauty for example, is the preventive and holistic approach. Preventive because skin and personal care are taught to Japanese children from an early age, before concerns of skin aging arise. Skincare is a common-sense habit thought to keep skin in good condition, rather than an attempt to erase signs of aging or emulate a beauty standard. And holistic because in Japan, skincare is part of a wider spectrum of health care. It is not a vain act— it is conscious self-care that has positive effects on the overall health of the body.
–Why do you think J-beauty is gaining popularity nowadays?
Piacentini: Back in 2016 during a global fair at Cosmoprof Bologna, the largest of its kind in the world, in a public speech I said "J-Beauty will grow stronger while K-Beauty takes off." That was probably one of the first times the J-Beauty concept was used in front of a large audience, and at the time was quite a bold statement. A Japanese delegation was in the audience, and that's why the Japanese Government invited me to visit Japan the same year, in July 2016. I still feel the same way. Japan is one of the countries with the highest number of cosmetic companies and manufacturers in the world. This means there are a lot of positive substrates to create outstanding, nice products. Shiseido and Kao are two giants, but they represent only a fraction of the made in Japan offerings in terms of cosmetics and personal care. And the last reason is that Japan is recognized as a mystical and premium country. China is mass market, Korea is marketing and humor, and Japan is premium and luxury. Of course, these ideas are stereotypes, but they are very common in the Western countries. So it is understandable that there is an immediate curiosity and interest in J-Beauty.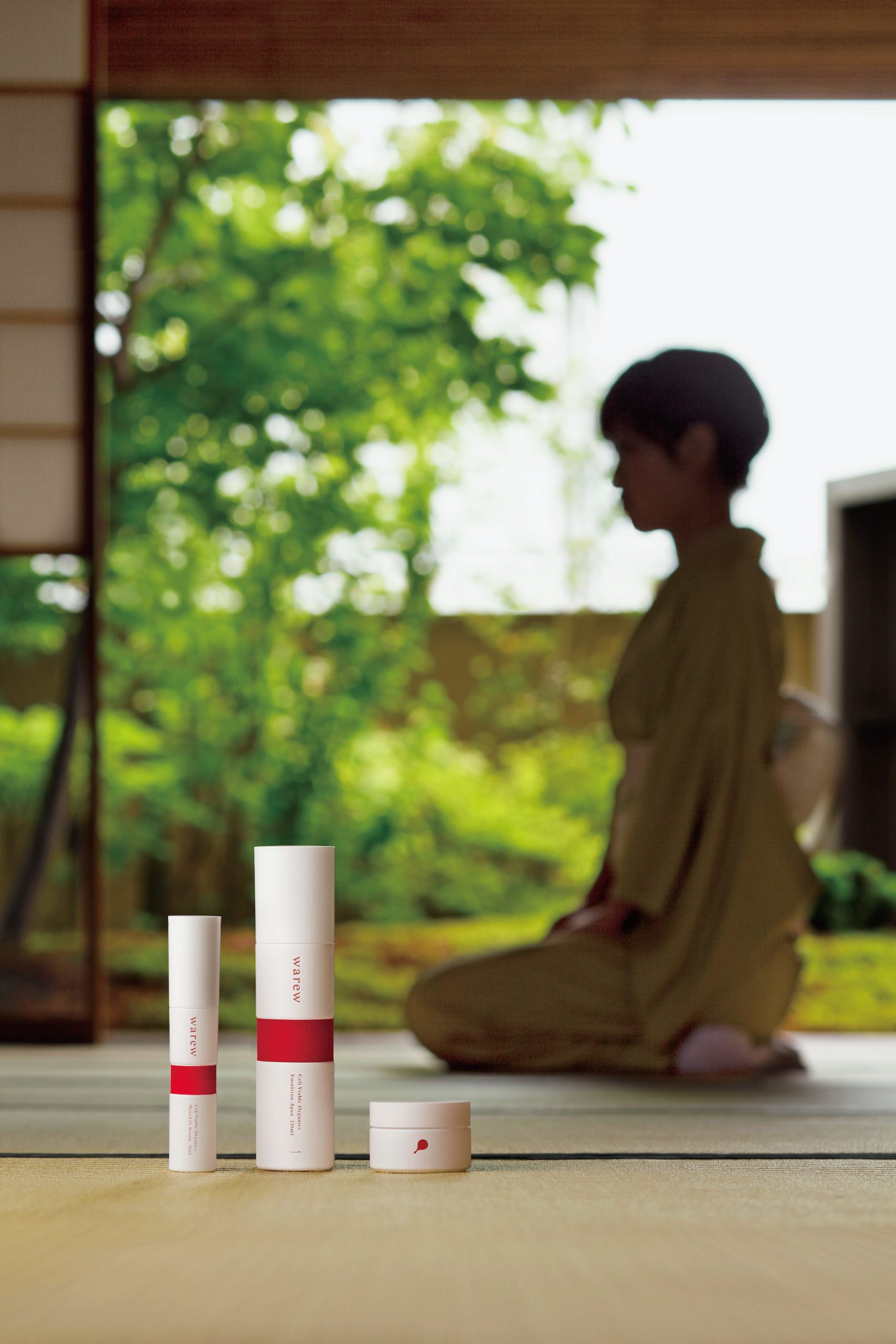 –What has been the response from the users of warew?
Piacentini: Our flagship store in Milan has a strong customer retention rate. Customers return because they feel their skin is improving and they know they will always receive customized support. We don't just sell products, we also offer an experience: we offer an ongoing after-sales service of personalized skin counseling, and we try to listen to feedback and suggestions. When we opened our flagship store, we were the first in Europe to create a J-Beauty experiential center. Customers have been very positive and appreciate the opportunity to try this kind of experience.
—Finally, please share with us your vision of the future.
Piacentini: We are today already one of the most important importers of J-Beauty in the EU. We also plan and operate the Japan Pavilion at Cosmoprof, the world's largest cosmetics trade fair held in Bologna. We will pay our successes back with social actions to improve the quality of life in our community. We are also launching new services such as warew Academy, which teaches skin care techniques and self-development. We are also investing in sports events to promote gender equality, starting with golfing with the warew Challenge Cup. We are also investing in cultural events to represent Japanese lifestyle through its artists and craftsmen. We aim to create wellness and respect for the future generations.
Direction Keiko Suyama
Translation Elie Inoue