ASPIDISTRAFLY, a Singapore-based male-female unit consisting of April Lee and Ricks Ang, is known not only for their musical activities, but also for KITCHEN. LABEL, their record label that has close connections with prominent Japanese musicians such as haruka nakamura, Meitei, and ironomi. KITCHEN. LABEL has been delivereing excellent Japanese electronica, ambient, and post-classical works in distinctive jackets and luxurious special packaging that reflect the label's strong commitment to quality. Recently, 古風 (Kofu) (2020) and古風II (Kofu II) (2021) by Meitei, an ambient artist who seeks "lost Japanese moods," have attracted a great deal of attention. In this article, we explore the relationship between them and Japanese artists with whom they have close ties.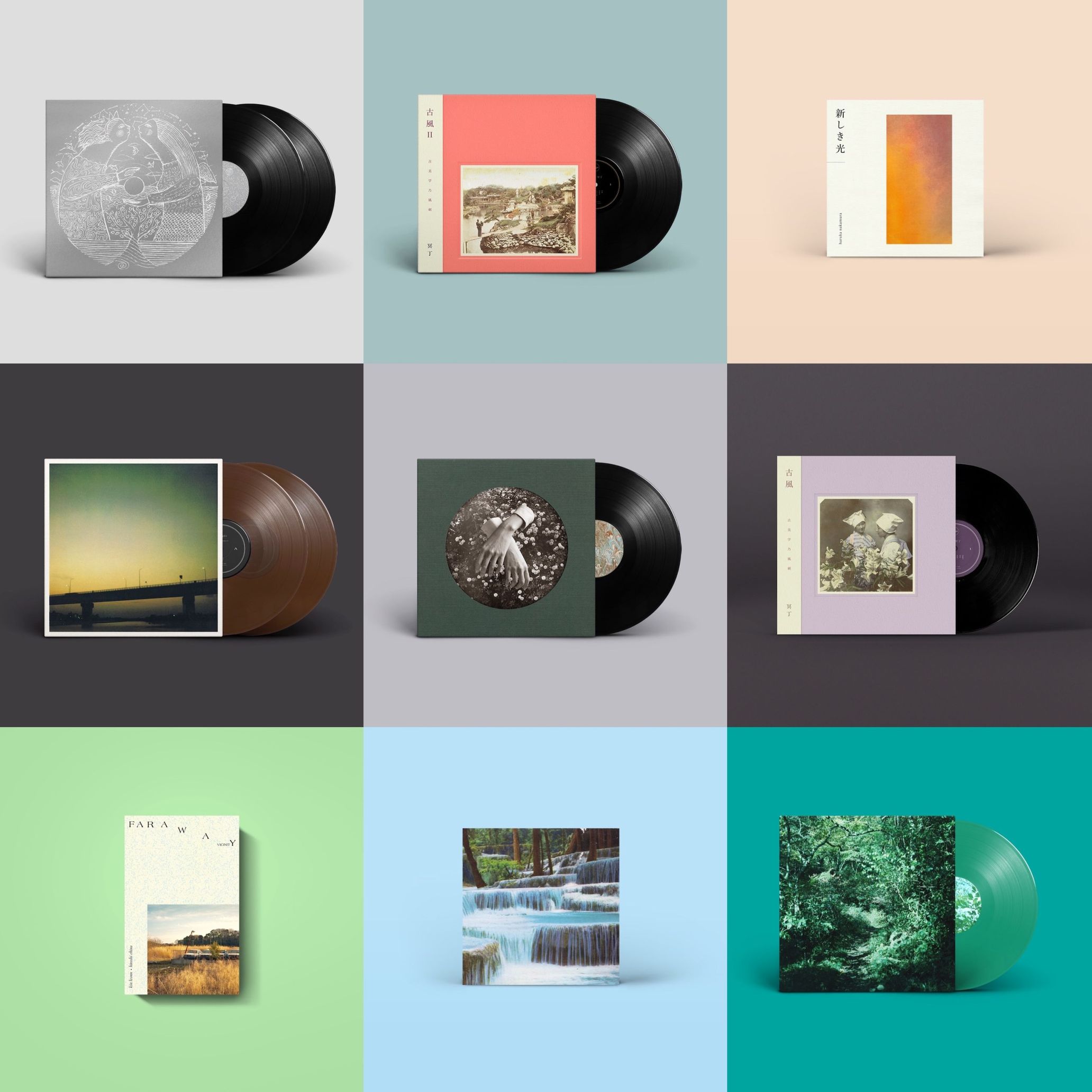 "Learning the concept of music as an 'environment' that exists within the natural sound world "
— Oddly enough, in Moonlight Shadow, a short story included in Japanese author Banana Yoshimoto's Kitchen, there's a line describing how this woman has these intelligent and alert eyes with a sad expression as if she had swallowed all the world's sadness and happiness. The name of your label, KITCHEN. LABEL, the universe of your first album, i hold a wish for you (2008), and your latest one are all derived from her work, right?
Ricks: KITCHEN. LABEL was named after Banana Yoshimoto's Kitchen. Yoshimoto's prose deeply affected us when we were making i hold a wish for you. There is no direct influence on Altar of Dreams this time, but the mood of it has been ingrained in us.
— You illustrate a vision informed by your experiences over the past decade in this album. You two got married and moved in together. You, Ricks, got a hearing condition and grew KITCHEN. LABEL to a sacred space for neo-classical and ambient music. How did these colossal changes in your lives affect songwriting and your work?
Ricks: It was very unfortunate that I was diagnosed with tinnitus and I found it challenging to mix the album. I stopped working on the new ASPIDISTRAFLY album for almost five years before I could finally restart the project.
However, my personal experiences didn't influence the album; instead, it was April's, as she is the main protagonist in the ASPIDISTRAFLY storyline. I guess this also explains why I prefer not to be featured in the visuals for the album. As a producer and co-songwriter, though, April and I have gone through these experiences together, so I understand what we want to express in our music.
For years before KITCHEN. LABEL exists, I had felt most comfortable working alone. But as the years passed and especially after the label grew, I started ​appreciating interacting with the artists and being a part of their process while producing their releases. I love collaborations and the power of group consciousness. Symbiosis is everything. We wouldn't have grown without all the good people surrounding us and the label. Without the label and our ideas intersecting, I think ASPIDISTRAFLY would have sounded very different, for better or worse.
So what we have been doing for the label for the past few years set the tone for Altar of Dreams to some degree.
— You've performed live in Japan countless times alongside labelmates and Japanese musicians. Have your shows with them influenced the album?
Ricks: As it's known, I love to visit Japan and a lot of KITCHEN. LABEL's music comes from there. It's a place where I feel very familiar and have a lot of close friends. All of the clichés about playing live in Japan are true for a reason; the attention to detail of sound and acoustics and the audience's ability for deep listening. We played at exceptional venues in Japan with our label-mates haruka nakamura and ironomi. Once, we were out in a small town of Mashiko, and we played on a stage made of clay right next to the woods. There was also a great space called Starnet, a refurbished old Japanese house atop a hill and a few churches in Tokyo.
Playing music with our Japanese counterparts taught us the concept of music as an "environment", as this thing that exists within the natural sound world. In particular, because Japan experiences four seasons and has a wealth of natural landscapes and scenes, we became more aware and influenced by the immediate surroundings. These wouldn't be possible at all in Singapore. Since the atmosphere of each venue and the ambience was different, we reflected a lot on how we adapt our style to what is aesthetically suitable to each of them. These experiences opened a whole new portal to music for us.
— Many guest artists are on the album, and you've dramatically incorporated strings. You recorded it in many places, from Tokyo and Yamanashi to Singapore. Do you have any anecdotes about the recording process? How did you select the guest artists? What aspect of the music production did you especially put your effort into?
Ricks: I spend the most time making sure the tracks deliver the stories as we hope the album immerses the listener in the world we built. That involves producing thematically related tracks and the arrangements of interludes, either as a track on its own or as an insert appearing within a track itself, to bridge the songs together in the greater whole. We see ourselves as storytellers, so for this reason, it is essential that the album has the right flow and that we build the story to the fullest.
We recorded vocals, guitars and electronics in Singapore, while every other instrument was recorded in Japan. The strings and piano recordings were made at Sound City Setagaya, and we were in very good hands with recording engineer Naoto Shibuya and our strings arranger Kyo Ichinose. Ichinose-san arranged our strings on a few tracks in A Little Fable; in particular, the track Landscape With A Fairy is in my opinion a monumental piece of work that he has contributed for us. So, it was a no-brainer that he should be involved in our new album Altar of Dreams as well. I will never forget listening to his strings and piano arrangements for the first time for the title track "Altar of Dreams". He clearly understood the assignment, and we greatly respect what he does.
We also had the pleasure to record in a beautiful studio in Yamanashi, which is run by Gen Tanabe, whom we have worked together on several projects for other artists on the label. Our long-time friend and labelmate haruka nakamura joined us for the session to record "The Voice of Flowers" as we felt that no ASPIDISTRAFLY albums would be complete without him. We recorded another full song together, which eventually didn't fit into our final tracklist. For sure, the track will appear in our future release.
I was very keen on adding new instruments that ASPIDISTRAFLY hasn't explored. I have known ARAKI Shin since his contributions to haruka nakamura's twilight album in 2010, where he played and arranged saxophone, flute and other wind instruments. I have been determined to work with him since then. The musical landscape for our track "The Voice of Flowers" wouldn't be the same without him.
April Lee (April):These old friends and longtime collaborators actually feel more like family to us. We have a group portrait with haruka during our tour in Taiwan, framed and hung in our home. Ichinose-san and I sometimes exchange emails discussing the weather and other daily life things like relatives.
Apart from the musicians we have known for a long time, SUGAI KEN was someone who I really wanted to work with, who is always on heavy rotation on my playlist. There is a certain magic to his music – his sounds can really conjure vivid scenes in the imagination. Tones and textures of creatures croaking, the flow of a river stream, peculiar noises… hours would pass by with his albums on loop, as if I had taken a trip to a different dimension. I felt a resonance and connection to his unique way of splicing and melding together environmental and found sounds, and I was curious to see what would happen if we worked on a piece together. The result is "Silk & Satins".
–Looking at past interviews, it seems like your label has a strong disposition as a private community, which was built naturally through everyone's music-related work. What's the greatest aesthetic in terms of the label's curation?
Ricks: From the beginning, there was an unspoken rule that the people we work with emphasize atmosphere and texture over everything else. Usually, it is what appeals most to me. Most of the time, we allow the atmosphere of the music to be the main focus when we are creating. So the layer of textures these songs reside in becomes a structure for storytelling or a context for the melodies.
–In an interview with Ame to Kyujitsu (雨と休日) in 2010, in explaining the concept of the label, you not only spoke about things that made me picture something similar to soundscapes (as proposed by the late Canadian composer Marie Schaeffer) and environmental/ambient music, but also the common language of "the pool of ambient music."
Ricks: Yes, it is a big part of our DNA. We enjoy crossing boundaries and genres, but at the same time, we're always going to have a foot in the "ambient" pool. It's a huge blessing that we're able to find musicians who speak the same musical language, but even if we express the same ideas, our individuality can produce different unexpected results. This is a kind of communal spontaneity that shapes the KITCHEN. LABEL identity.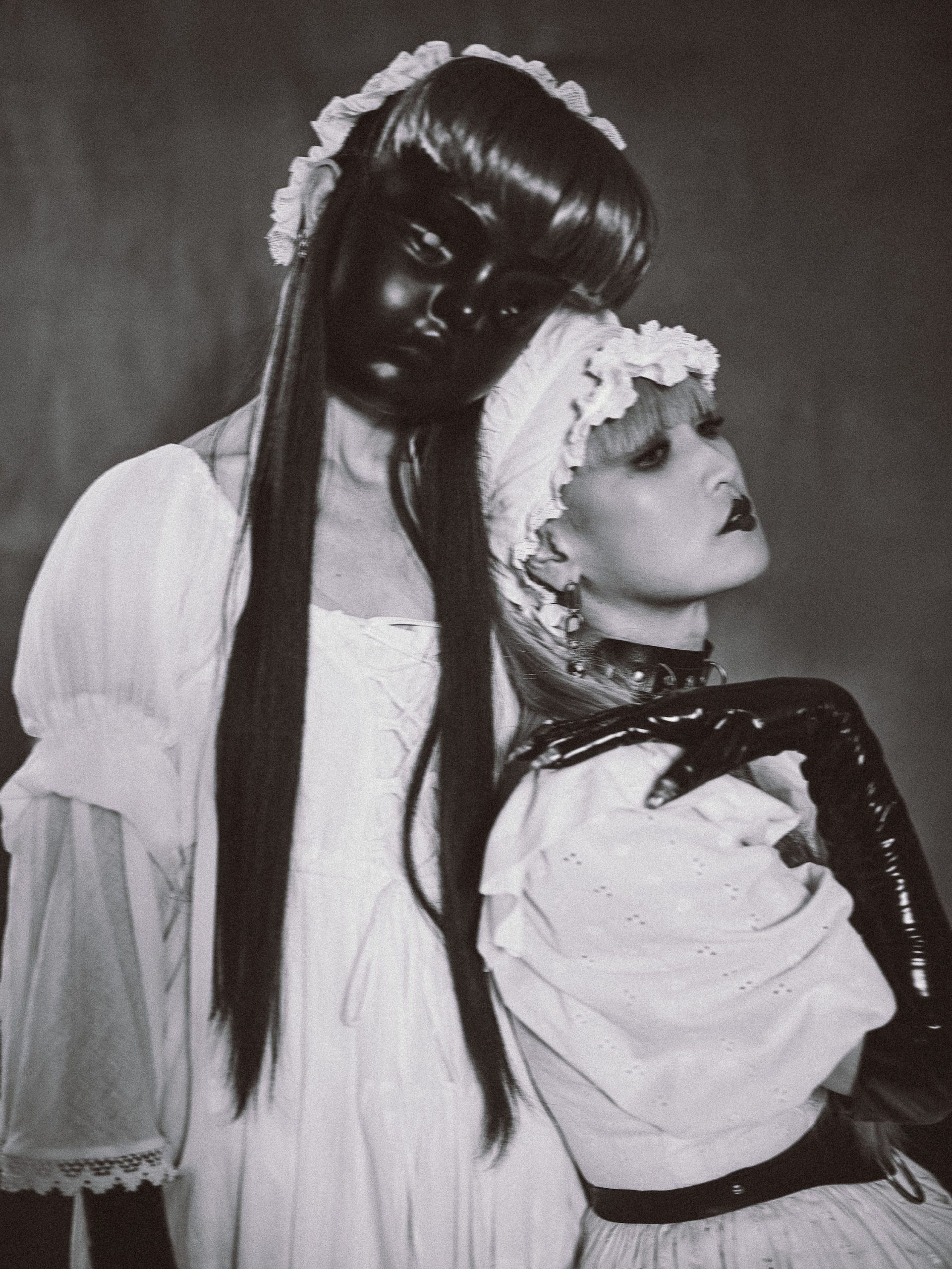 "To keep bringing music to as many people as possible, regardless of age or nationality."
–You've worked with many Japanese artists, including your longtime friend haruka nakamura, Meitei, who makes music based on the concept of a "lost Japanese mood," and ironomi, who produces various sonic "fruits of seasonal colors". It's something that ties directly into traditional Japanese aesthetics. Why do you work with Japanese artists and incorporate these elements?
Ricks: Japanese music, films, and design greatly inspire me. Those became a foundation for us to travel to Japan, and in the process, we didn't expect to build such a long-term relationships with the people we met and worked within our community.
I had a conversation with Meitei during the creation of his album Kofū. He feels that fewer Japanese people are making Japanese music with Japanese feelings and moods in mind these days. In a way, although I'm not Japanese, I could empathize with his thoughts. It was interesting that we're bridging the gaps between Japan and the rest of the world via our collaborations and cultural exchanges. I take great pleasure in collaborating with my Japanese artists for the label, and in turn, I found my own Ikigai (A Japanese term literally meaning motivation in life).
I'm incredibly thankful to our label's Japanese artists, such as Meitei, haruka nakamura, and ironomi, to name a few, for entrusting me with designing their artwork and producing their album for release on KITCHEN. LABEL.
–Which Japanese artist are you most interested in right now?
Ricks: During Covid lockdowns, I listened to Yoshio Suzuki's Morning Pictures and Touch of Rain a lot. His music takes me back to the fantasy of my childhood days when I was shopping at Japanese department stores in the mid-80s (Singapore had Yaohan, Isetan, Daimaru and SOGO back then) with soft jazz music playing in the background. Maybe I romanticize it too much, but I like his innovative brand of Jazz and most of the other works on the Music Interior label. Till today, we find ourselves in situations where we stay and work from home more; his music has become a source of inspiration, calm and comfort to me.
April: I first met in Ichiko Aoba in Tokyo around 2011, and ever since then we've developed an intangible chemistry. As longtime friends, I've witnessed her musical evolution and all her releases have been a constant in my life. Having been unable to meet each other for a couple of years now (we were supposed to play a third show together in Singapore which was unfortunately cancelled due to the pandemic). I think of her and listen to her frequently. She often livestreams on Instagram late at night, playing the guitar or piano in her room alone and I always love tuning in. The world of Ichiko Aoba is intriguing to me.
–I picked up the physical album. The lyrics in the booklet and impactful visual images and photos, which evoke the album's aesthetic, gave me a tremendous visual experience on par with listening to the music itself. Why does KITCHEN. LABEL continue to work with physical formats in this day and age where digital sales and streaming services have become the norm?
Ricks: KITCHEN. LABEL was born in 2008, in an era where the music industry was in a transition between physical and digital. Perhaps it was no better time to set up a label because we understood the importance of both the "new" and the "old". Physical albums are vital for us because they enable us to put forth something that keeps us within this larger narrative in the music business. I want our music to be seen in record stores or on the shelves of a record collector. I want it to be something treasured by someone, and hopefully, it gets passed down to the next person who may discover it. We believe that embracing both digital and traditional means of releasing music does help us to continue to reach more people without any age or territorial boundaries. Despite the differences in how people consume music, you'll see that they share a similar and genuine connection to music. I don't think there will come a day when people don't need music in their lives. 
Our artists and the label always consider the interaction between music and the artwork. In the words of Gertrude Stein, quoted by ECM Records, "Think of your ears as your eyes." Each album has its own story, and each artist contributes their unique sound aesthetics too, so we feel that the visual element is a metaphoric translation of the music itself. I wanted the label to be a platform that would allow artists and the label to create imagery through music and sound, affecting our audience in the most subliminal way. The physical format of music is unique because it is tactile, so it is a crucial process for us to pick the right paper and materials for the packaging.
–Looking back on these past ten years until you completed the album, what artist or work influenced your current musicality?
April: For Altar Of Dreams specifically, I was listening to a lot of music from the 80s, for example, Akina Nakamori's Fushigi and Asami Kobayashi's Cryptograph while making the album. I'm particularly drawn to the synths and gated reverb sounds and the overall artistic vision of the 80s era. It would be hard to point out my biggest influences because I think I'll always be happily collecting new inspiration to discover something to be excited about – it could be a record, an object or even a story.
–Finally, do you have a message for your fans in Japan? What's next in store for you?
April: No words can express how thankful and appreciative we are of our Japanese fans, friends, collaborators and partners, many of whom have been there with us since 2007 when we first journeyed to Tokyo for our first Japanese show, and have not forgotten ASPIDISTRAFLY. A lot of what we experienced in Japan – whether its environmental beauty or the friendships and memories we've made – served as important inspiration that eventually became part of our 3 albums within the past 15 years. Covid had put a stop to us travelling to Japan for the past three years, but we're looking forward to returning for a show once the opportunity arises.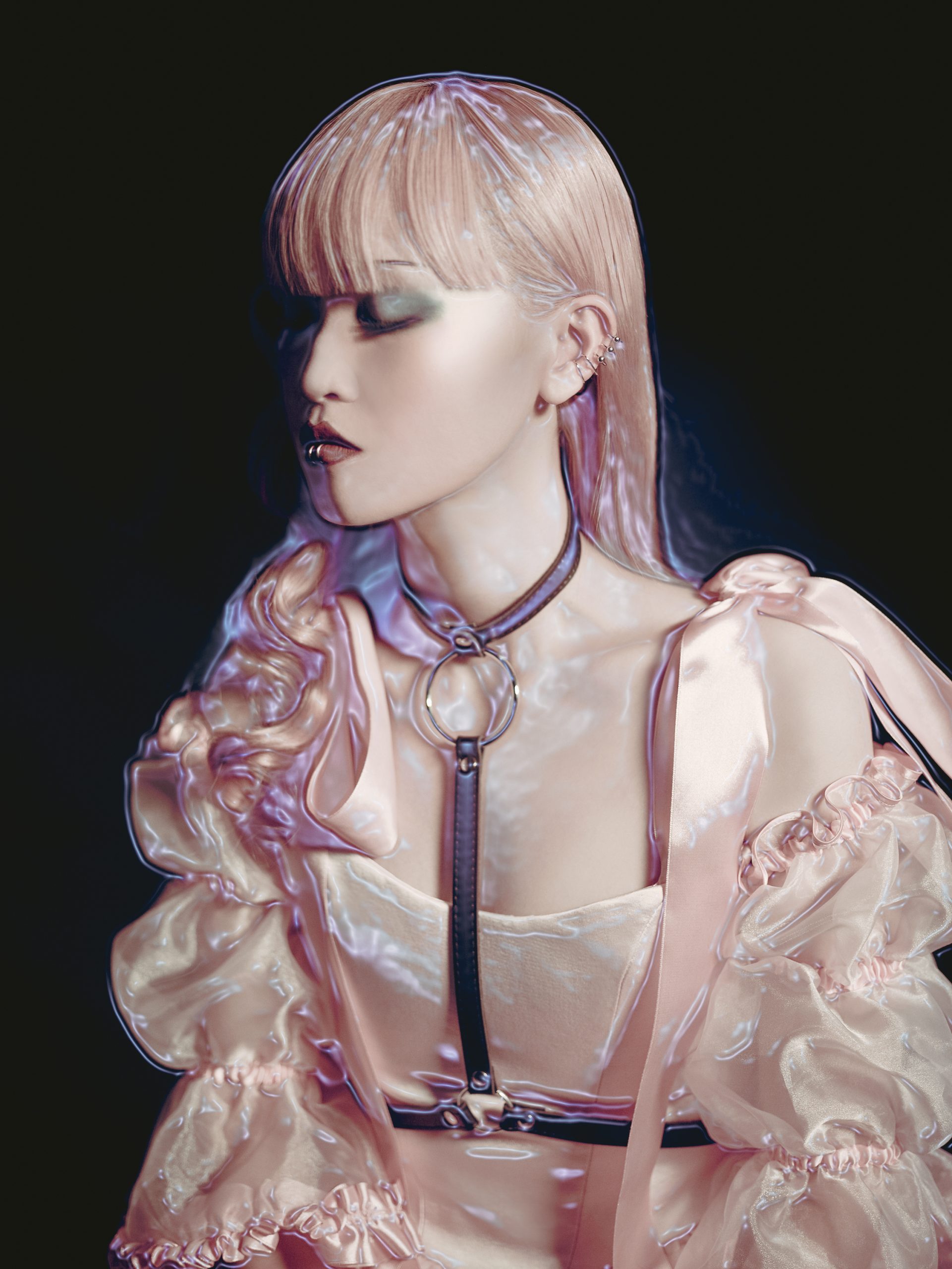 ASPIDISTRAFLY
A Singapore-based male-female unit consisting of April Lee and Ricks Ang, the two run "KITCHEN. LABEL", a popular music label known for its releases of high-quality sound by Japanese artists such as haruka nakamura, ironomi, and FJORDNE, and its special packages with sophisticated and beautiful artwork.

Edit Ryo Todoriki
Translation Shinichiro Sato