Since its start in 2017, TANAKA has steadily gained popularity and recognition and won the Tokyo Fashion Award 2023 in September 2022. On top of the brand's high-quality craftsmanship for denim, the latest Spring/Summer 2023 collection has another layer: human expression. The collection has an emotional beauty.
The following is an extended interview with Sayori Tanaka and Akira Kuboshita, divided into two parts, so nothing gets left out. Here, we traced the pair's past and discussed the future.
Part.1 Here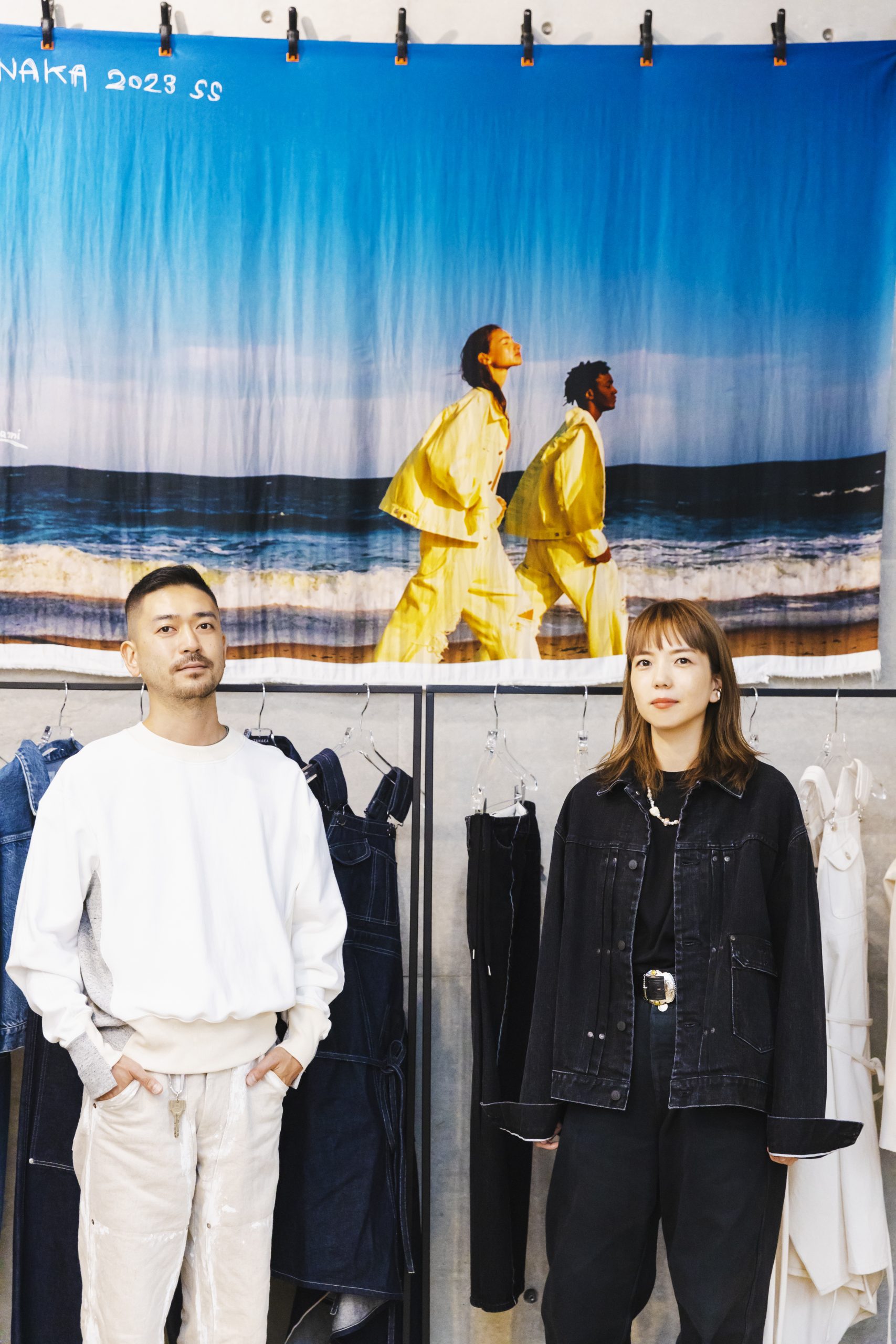 Right→Left
Sayori Tanaka
Sayori Tanaka started her own brand, TANAKA, in New York in 2017. Since founding TANAKA NY TYO LLC, TANAKA has been designing globally, spanning New York, Europe, and Asia. She was born and raised surrounded by nature in Niigata with her father, an oil painter and kimono textile designer, and grandfather, a landscape gardener who made Japanese gardens. After graduating from Mode Gakuen, she joined Yohji Yamamoto and cut her teeth planning and designing cut-and-sew knitwear. Tanaka then joined Fast Retailing and was the womenswear director of the global design team at the Tokyo, Shanghai, and New York Uniqlo offices.

Akira Kuboshita
Akira Kuboshita became the official creative partner of TANAKA in Tokyo in 2020. He's been involved in projects in and out of the country, with Human Made as his focus. Kuboshita's forte is in creative direction and spatial design. After graduating from the department of styling at Bunka Fashion College, he joined Fast Retailing. Kuboshita was the menswear director of the global design team at the Tokyo, Shanghai, and New York Uniqlo offices, working with activewear and knitwear.
https://ja.tanakanytyo.com
Instagram:@tanakanytyo
New paths lead to new goals
——You both went to fashion school. Tanaka-san, you went to Mode Gakuen and Kuboshita-san, you went to Bunka Fashion College. How did you choose your respective schools?
Sayori Tanaka(Tanaka): It was natural for me to choose the fashion route, partially because of how I grew up. I was born in Niigata, and when I was in high school, the Tokyo Mode Gakuen commercials were always on TV. This information was a big deal for someone like me in Niigata who didn't know much. I've wanted to go abroad since I was small; I wanted to go to Paris. Tokyo Mode Gakuen had a course where you could study there, which was a huge factor.
——Did you study in Paris once you started school?
Tanaka: I got into the Paris course, but moving from Niigata to Tokyo in and of itself was a major change for me, and I got overwhelmed. I could've gone to Paris a year after I started school, but I gave up because I was an intimidated 19-year-old.
——But you're now based in New York, and you work abroad.
Tanaka: It took time, but this has been my goal since childhood. That motivates me to be empowered to work abroad.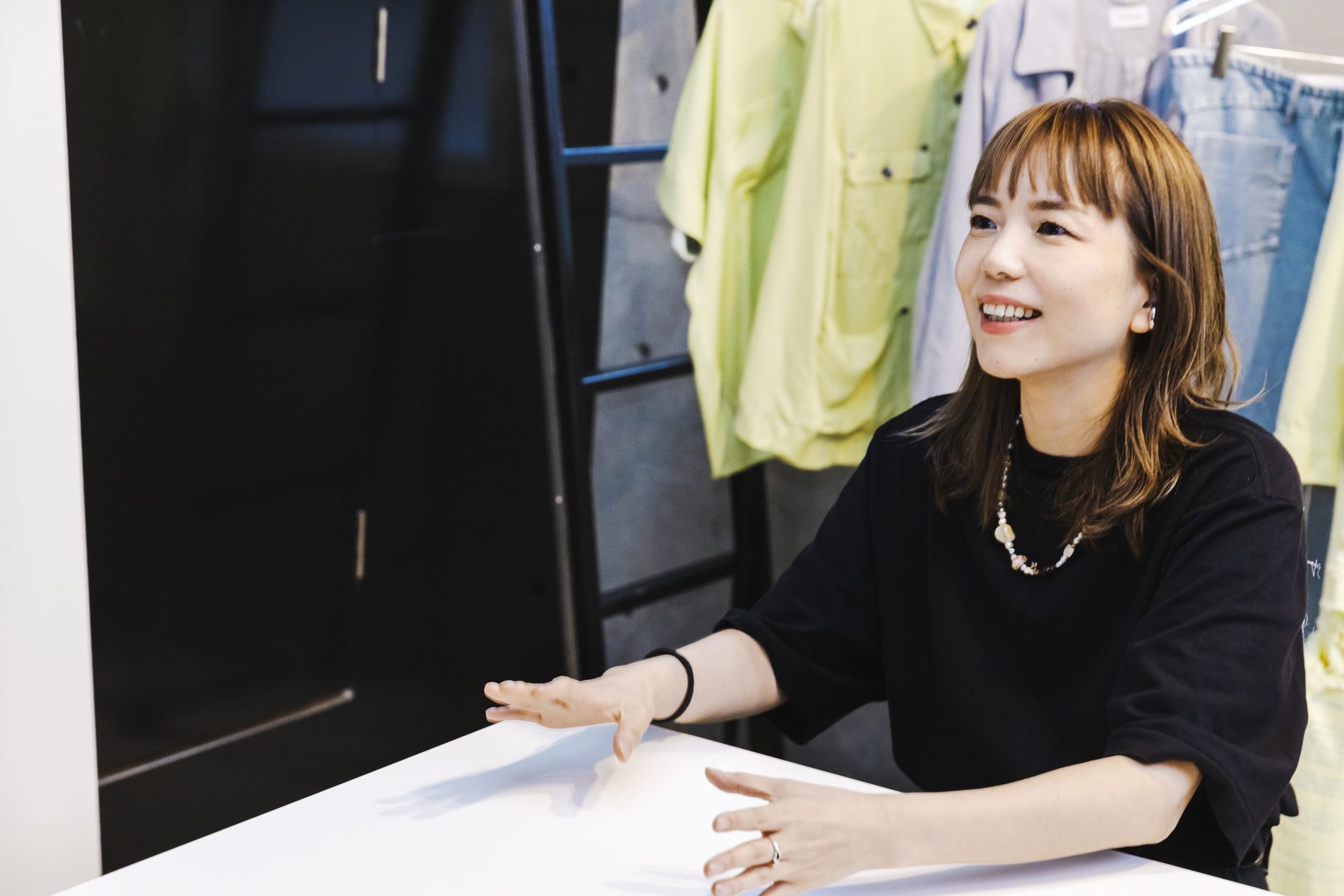 ——Kuboshita-san, you enrolled in the department of styling at Bunka Fashion College.
Akira Kuboshita(Kuboshita): Back then, stylists like Tsuyoshi Noguchi-san and Daisuke Iga-san were doing well, and I looked up to them. They made me want to become a stylist. But I shifted gears right after I started school.
——How come?
Kuboshita: I felt like I couldn't make a living off being a stylist assistant and that only people who live at home could do it. Both of my parents worked as civil servants, and they believed it was only natural for me to leave home. A part of me felt like I had to learn a trade.
——What did you strive for after you stopped wanting to become a stylist?
Kuboshita: After quickly giving up my dream of becoming a stylist, I wanted to become a graphic designer. I loved graphics, but I only knew the basics when it came to the computer. I could only make posters for fashion shows at our school festivals and create some videos. I started learning to do graphic design once I joined a company.
——The company you're speaking of is Uniqlo, yes? How did you go from going to the department of styling at Bunka Fashion College to working as a graphic designer at Uniqlo?
Kuboshita: I wanted to work as a graphic designer, but graphic design recruiters didn't visit my department, so I applied to become a sales staff or corporate stylist for around ten companies. But I failed every interview because I would be honest and say, "I want to become a graphic designer."
Tanaka: Gosh, hearing that is… He said, "I'm thinking of changing jobs after three years." He was too honest (laughs).
——(Laughs)!
Kuboshita: But Uniqlo was the only company recruiting for someone to work in the graphic T-shirt division, so I applied. That division was the precursor of UT. The head of it was Yutaka Tada-san, the president of Issey Miyake, and he founded an R&D office called the Uniqlo Design Laboratory. Tada-san said, "I like interesting people," and hired me.
——Your career in graphic design started with UT after you joined Uniqlo.
Kuboshita: Yes. From there, I gradually transitioned to the main knitwear team. I worked there for a long time—17 years—so I worked at the Shanghai and New York offices and returned to the Tokyo office. Ultimately, I became the UT and activewear design team director.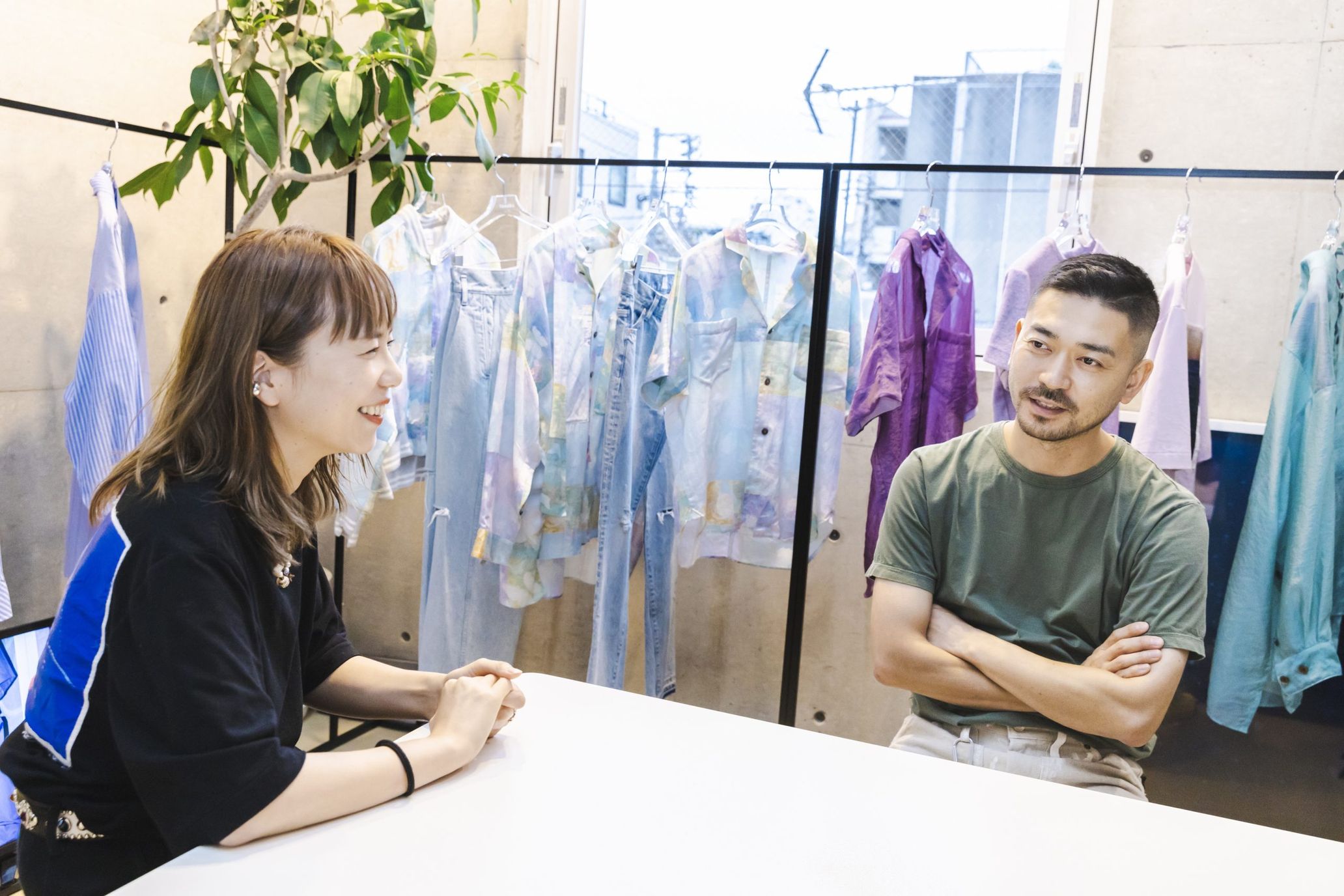 ——Tanaka-san, you joined Yohji Yamamoto after you graduated.
Tanaka: When I was job hunting, people called it the "Employment Ice Age," but thankfully, I got a couple of job offers. I applied to companies I didn't care to work for because of the instability of the times. But I decided to apply to a company I thought was amazing since I studied for four years in school. It was like an entrance exam. And that company was Yohji Yamamoto.
——There's a disparity between your current style and Yohji Yamamoto. It's pretty interesting.
Tanaka: I've always liked mixing vintage clothes, "DC" brands, streetwear, and Urahara styles. I didn't have a single Yohji Yamamoto piece. It may sound misleading, but I didn't have a brand I strongly looked up to; there wasn't a brand that made me go, "This is the one for me!" But I thought Yohji Yamamoto was a cool brand regardless, so I took the entrance exam. I went to the interview in jeans because that felt authentic to who I was.
——In jeans? When I think of Yohji Yamamoto, I think of black clothes.
Tanaka: Everyone else had black clothes on. I was the only one wearing jeans. But that was my everyday style, so I thought there was no point in dressing up for the interview. I told the interviewee that I wore my favorite vintage clothes and jeans. Maybe they liked how I didn't put on a show.
——You gained experience planning and designing sew-and-cut knitwear at Yohji Yamamoto. You then moved to Uniqlo. I imagine the environment in both companies was different. Why Uniqlo?
Tanaka: I joined the company when Uniqlo started collaborating with designers. An older colleague told me about it, partially because of the timing.
——I see. So, you two met for the first time at Uniqlo, right?
Kuboshita: Right.
Tanaka: Kuboshita-san worked at Uniqlo before me. At first, I thought he was older than me, but I was surprised to learn he wasn't (laughs).
What Japanese people require in order to succeed internationally
——You're currently based in New York, Tanaka-san. Are there any good things you realized about Japan while living abroad? What about things that could be improved about the country?
Tanaka: I lived in Shanghai for roughly two years before New York. I haven't lived in Japan for over a decade, and my experiences have led to my current opinion about the good thing about Japanese people. I would say Japanese people are thorough.
——Which moments make you feel that way?
Tanaka: It shows up in the craftsmanship. I visited Kaihara-san the other day and saw that the factory was clean. The environment alone made me believe their fabrics were of high quality, without a doubt. That's how well-managed the place was. The diligence and sincerity of Japanese people are remarkable compared to other countries.
——Is that good characteristic of Japan rooted in you too?
Tanaka: Even if I compete against Americans at what they're good at, I can't win. The good thing about me is how I persevere and commit to detailed things. I carry those Japanese characteristics within me.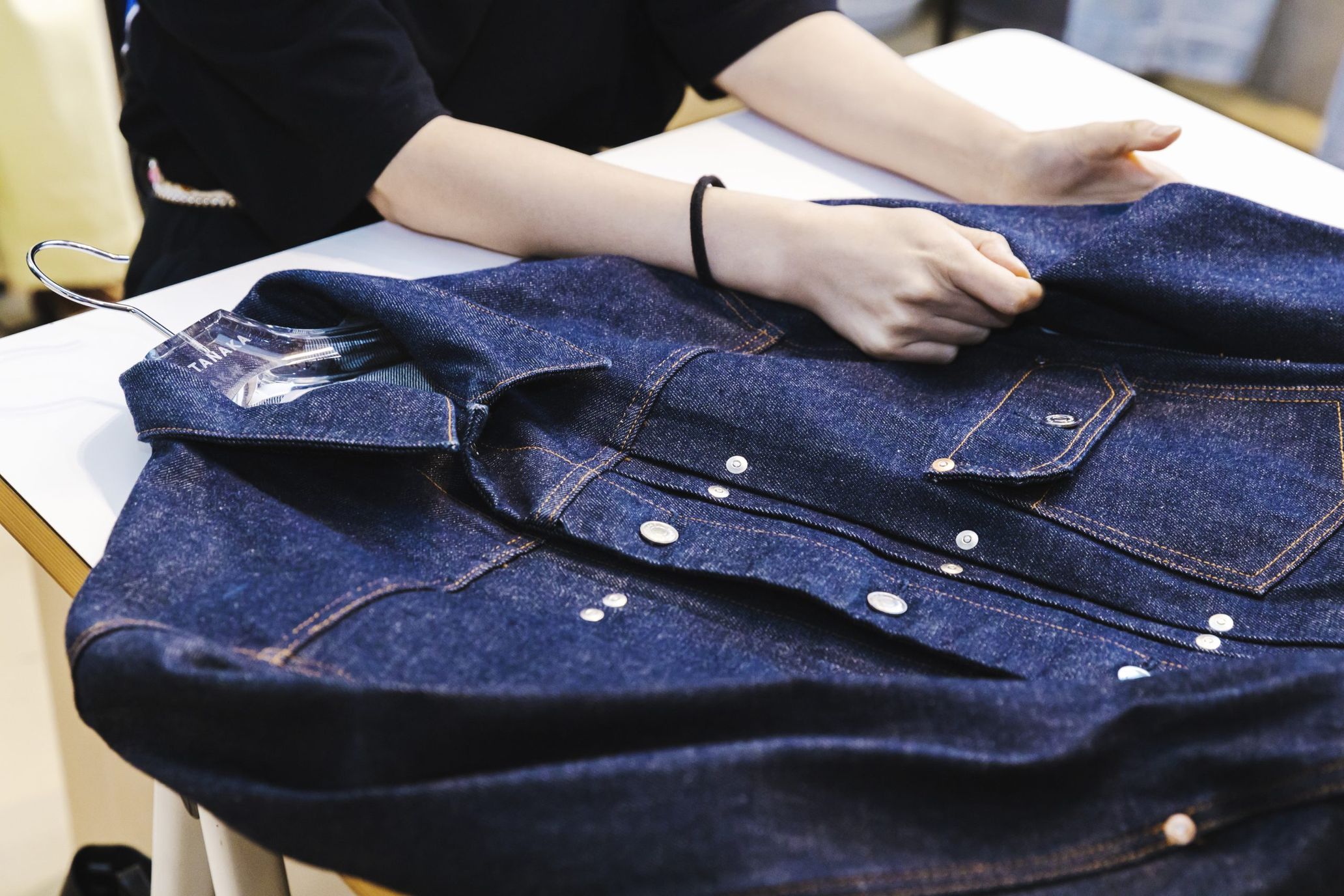 ——What about you, Kuboshita-san?
Kuboshita: I agree that Japanese people are very serious and do their jobs well, but they're not used to competition. When a Japanese person goes to America…
Tanaka: Don't you think Japanese people could improve their presentation skills?
Kuboshita: People from other countries sometimes overdo their presentations (laughs).
——I see (laughs).
Kuboshita: Japanese people tend to speak only after the other person is done since that's regarded as polite. If you do that abroad, your turn might never come. People are competitive, and they're assertive. You won't be able to survive in that world unless you acclimate to the environment. Foreigners present themselves like, "Look at me!" but Japanese people aren't good at that.
——Was there a time when you weren't good at doing that either?
Kuboshita: I underestimated how hard it was going to be. I lost three kilograms in three months from the pressure of moving to a new place. But I got used to it little by little since I had to learn about the characteristic [of being assertive]. The staff at the New York office excelled at giving presentations; I would've bought what they were selling if they were doing an infomercial. I learned so much about how a product can change depending on how you sell it. In a sense, it's like the world of show business.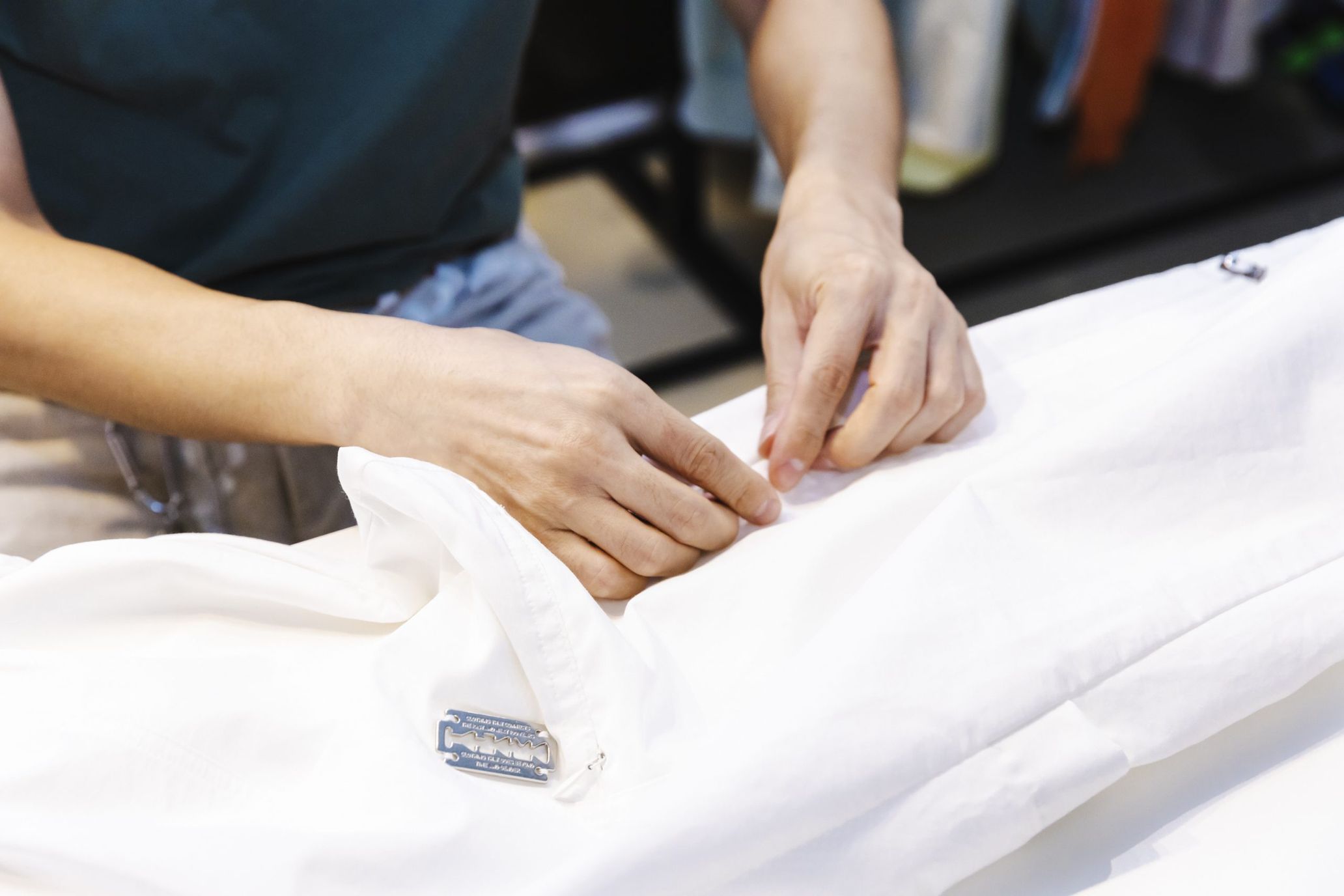 Looking at the next 100 years
——Tanaka-san, you quit Uniqlo in 2016 and founded TANAKA in 2017. Kuboshita-san joined the brand in 2020 as the creative director. How did that come about?
Kuboshita: When I first heard she was going to quit working at Uniqlo back when I was still at the company, I asked her, "What are you going to do?" I was thinking about her career and told her she couldn't fail. I asked her what kind of brand she wanted to build, and she said, "I want to make a company like Levi's or Hanes."
——So she didn't name a high fashion brand.
Kuboshita: Rather than a fashion brand, she mentioned brands that invent products: Hanes made shirts as a medium for graphics when they were considered underwear. Same with Levi's with denim. Instead of building a company that acts arrogantly because it built values and can exist for a long time, she wanted to make a company that's equally kind to everyone. That's what I thought.
Tanaka: Levi's turned workwear denim people into a fashionable clothing item people wear every day. The brand has existed for over a century and is loved by everyone. I wanted TANAKA to become a brand like that.
Kuboshita: I liked that she had a strong backbone. We talked about how we need to keep the brand going. We know the brand will be around a century later, so the concept of TANAKA is: Clothing that connects the past and the next 100 years.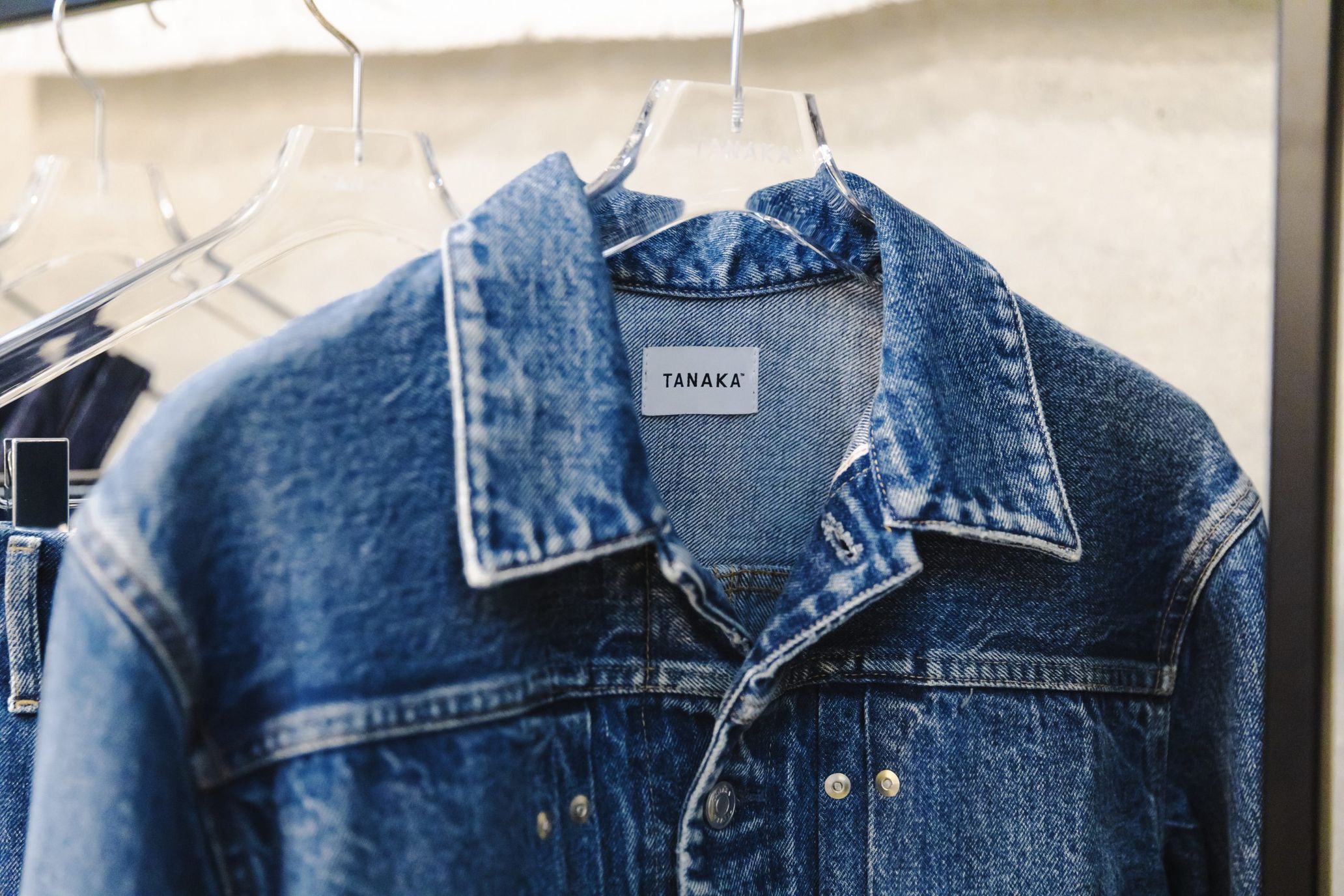 ——I didn't know that was the backstory.
Kuboshita: That was the first time we agreed on something.
——(Laughs).
Tanaka: (Laughs).
——Out of the years you've spent at TANAKA, which moments give you joy or happiness?
Kuboshita: When our products sell. We take clothes-making seriously, so we think, "Let's make something good" and "This should be good" when we make clothes. But when we hear that something's sold out in a day, that makes us so surprised and happy because it's faster than we expected.
Tanaka: That's when the stores that carry our products, customers' feelings, and we come together. When I can see that with my own eyes, it makes me happy; it's an important thing.
——Do you ever experience something similar when making clothes?
Tanaka: A sample of the selvage jeans we spoke about (in part.1) arrived at my home in New York from the denim factory, and I saw it for the first time. I went, "Yes, this is it!" I'm confident we created a great design. When I saw Kaihara-san's reliable fabric quality and Nishie Denim-san's manufacturing and sewing come together, I did a little dance because I was happy (laughs).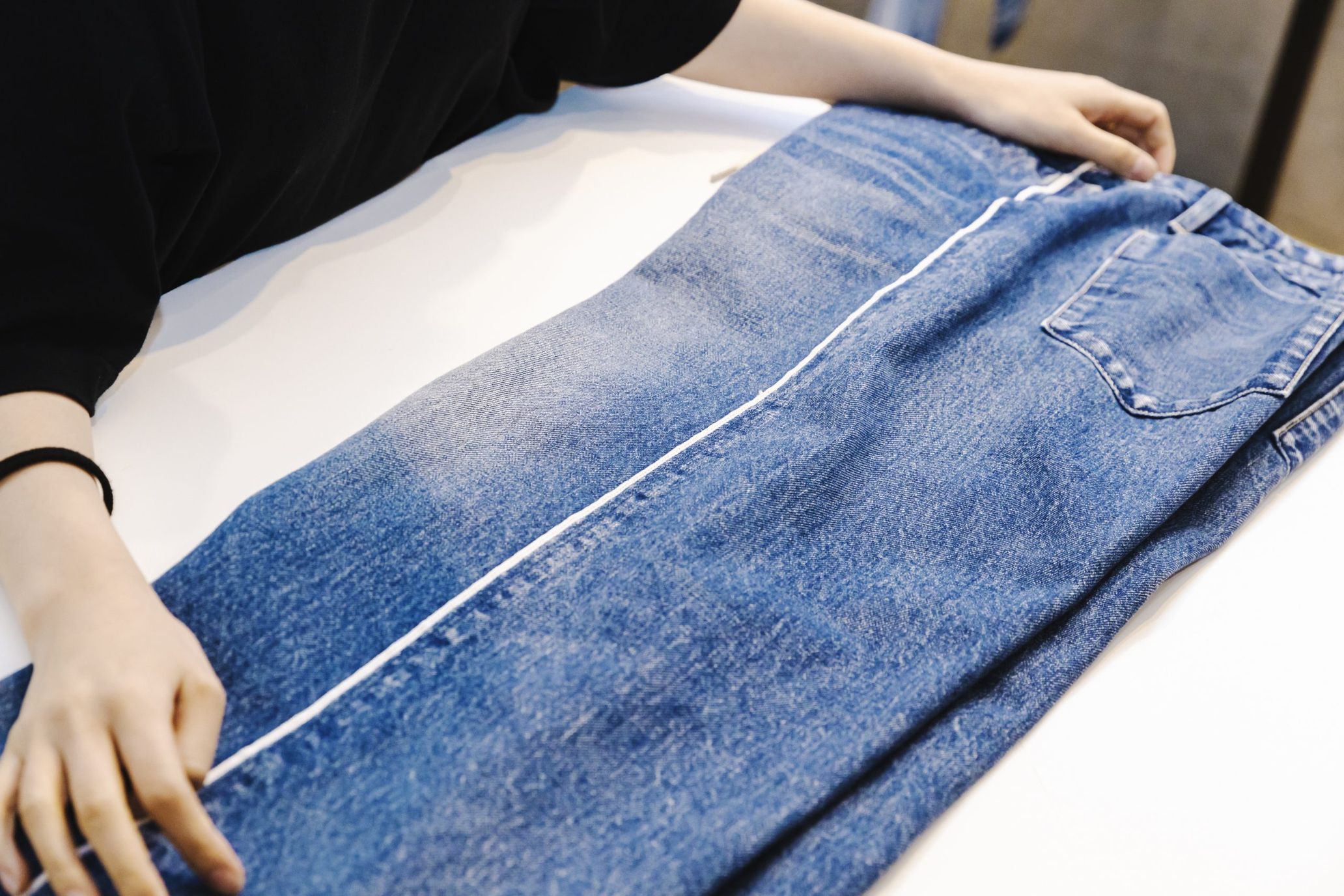 ——Since covid hit, there's been so much bad news in the world, and it's hard to be optimistic today. You two stay sensitive to the times and convey a positive message through your collections. Do you want to look at the times and make collections in the future too?
Kuboshita: If the state of the world is at rock bottom, the only way to go is up.
Tanaka: We're in the position of making clothes for people to see and wear, so we want to channel our feelings into the collections. We're considering introducing fashion presentations and runway shows, so I hope we can level up that way.
——I'd love to see your clothes on the runway.
Kuboshita: I hope you can.
Tanaka: I believe clothes are for people to wear and move around in and that they exist with people's actions and everyday lives. People can feel that through runway shows, and I hope we can express the world of TANAKA in a more precise way. If the visuals of our current collection were in motion, we could've conveyed our world and message better. Shows are essential.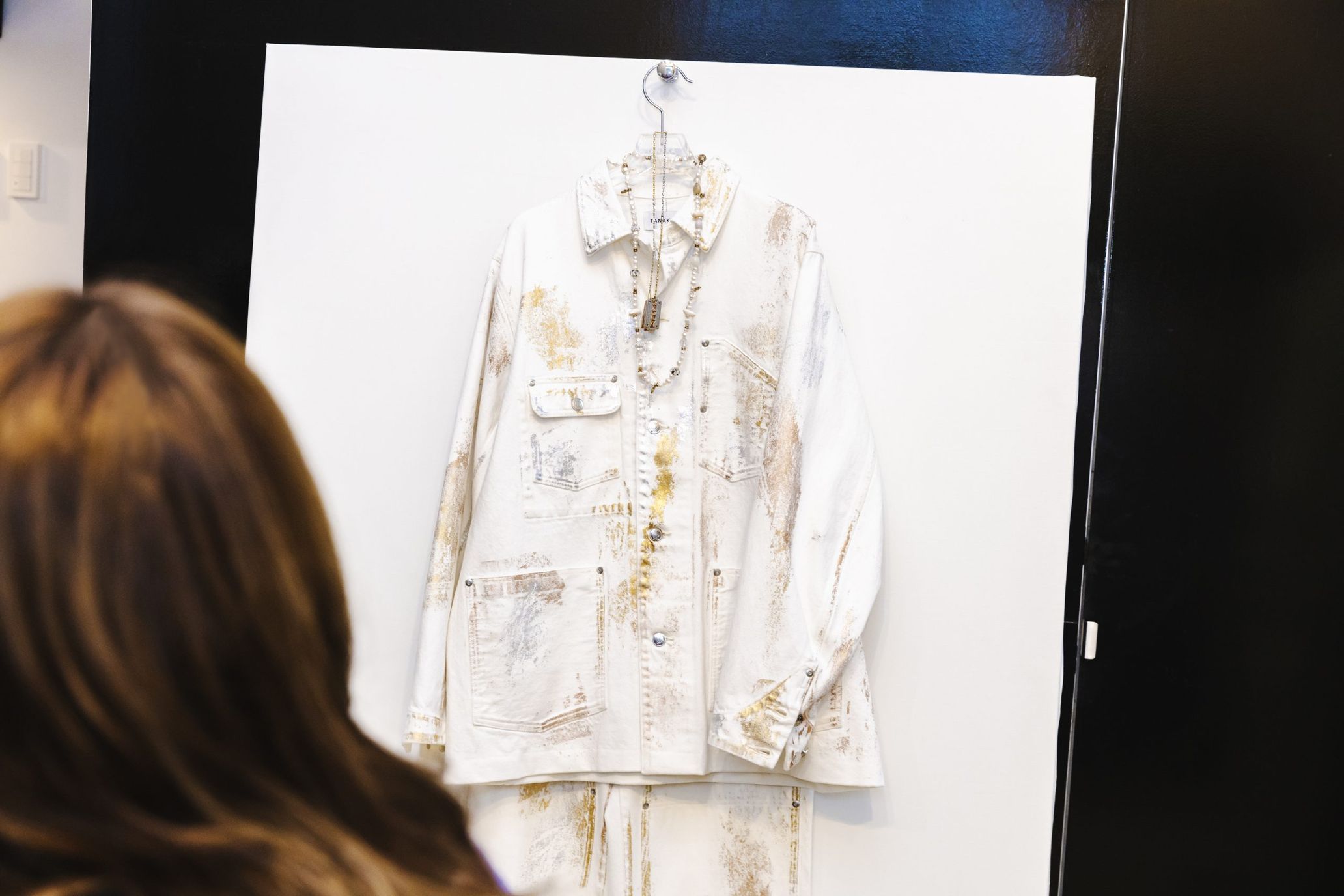 I want to finish this interview with words that impressed me. Kuboshita bought and is renovating a historical Japanese-style house. The reason he's doing this is:
"Old houses use good materials. The house I'm renovating can't be built today even if someone wanted to because of the materials. I felt like the only option was for me to renovate it."
The philosophy behind TANAKA came to the forefront with these words. The philosophy—Clothing that connects the past and the next 100 years. Clothing that is loved forever beyond time and gender—dwells in Tanaka and Kuboshita's minds when working on collections and in various situations and moments. No matter how much the world changes, TANAKA will create clothes that stick by people's side in any era. Their beautiful blue hue goes beyond time and borders.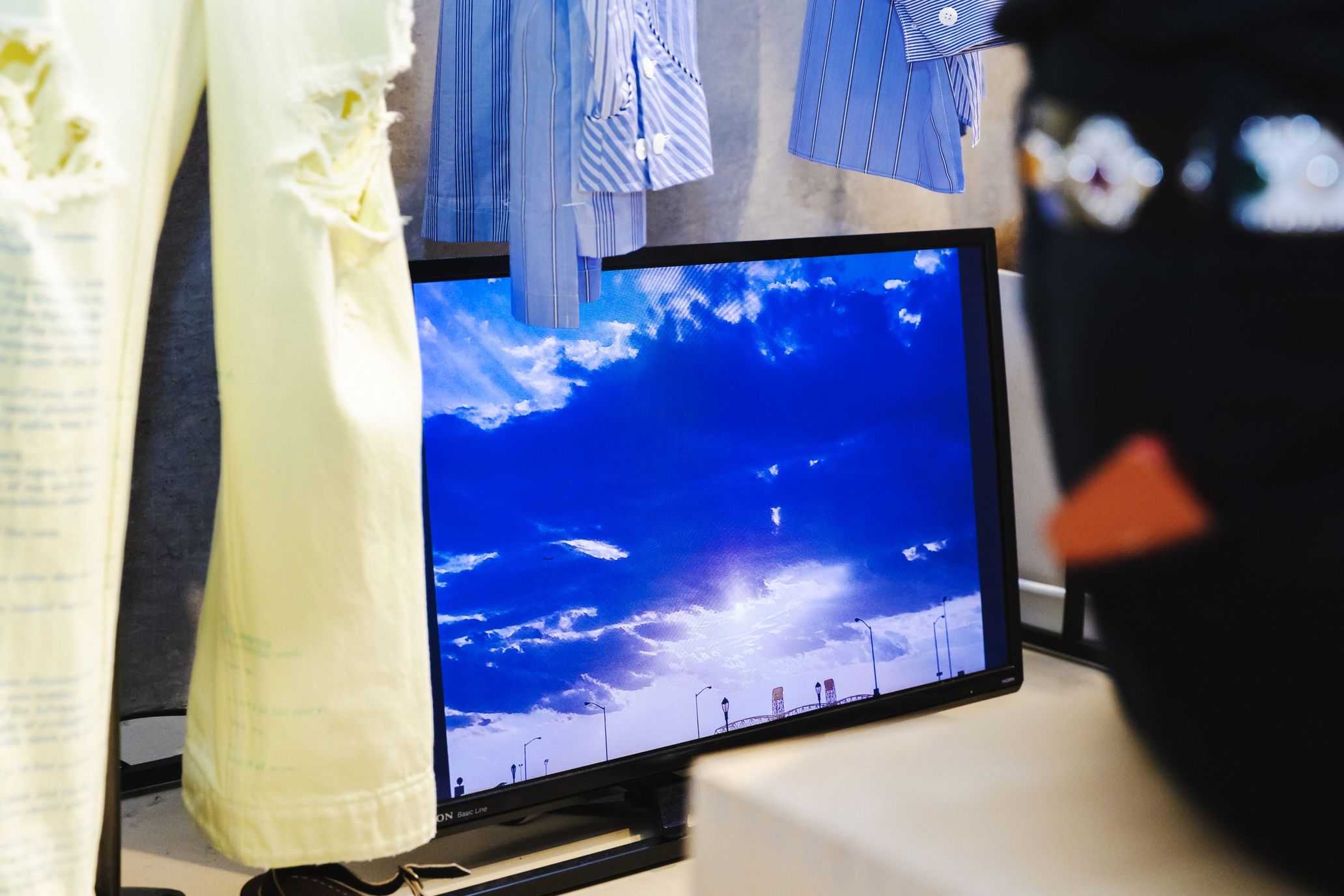 Photography Erina Takahashi
Translation Lena Grace Suda