Hashim & Akiko Bharoocha emigrated from Tokyo to LA in 2007, and while working as a journalist/translator and photographer/visual artist respectively, they launched the Plant Bass Records label, organized events, and currently produce music and DJ as SunEye. Being friends with key figures in the LA music community such as Mark "Frosty" Mcneill and Carlos Niño, and DJing techno pop and rare groove from Japan, they have been connecting the dots between the Japanese and US scenes.
The ELECTRONIC KUMOKO cloudchild compilation was conceptualized and created by the duo and was just released in January of this year. It is a sequel to the KUMOKO Vol. 1 compilation released in 2016 and the new compilation features 21 artists from the US and Japan. In Part 1 of the article, TOKION interviewed them about their experiences in Tokyo and moving to the US, as well as the background of the compilation. In Part 2, they shared their experiences of working with the artists on the album such as Carlos Niño, Sam Prekop, Mioko Yamaguchi, Hideki Matsutake, and Tentenko.
Working with Japanese artists Mioko Yamaguchi, Hideki Matsutake, Takashi Kokubo, and TENTENKO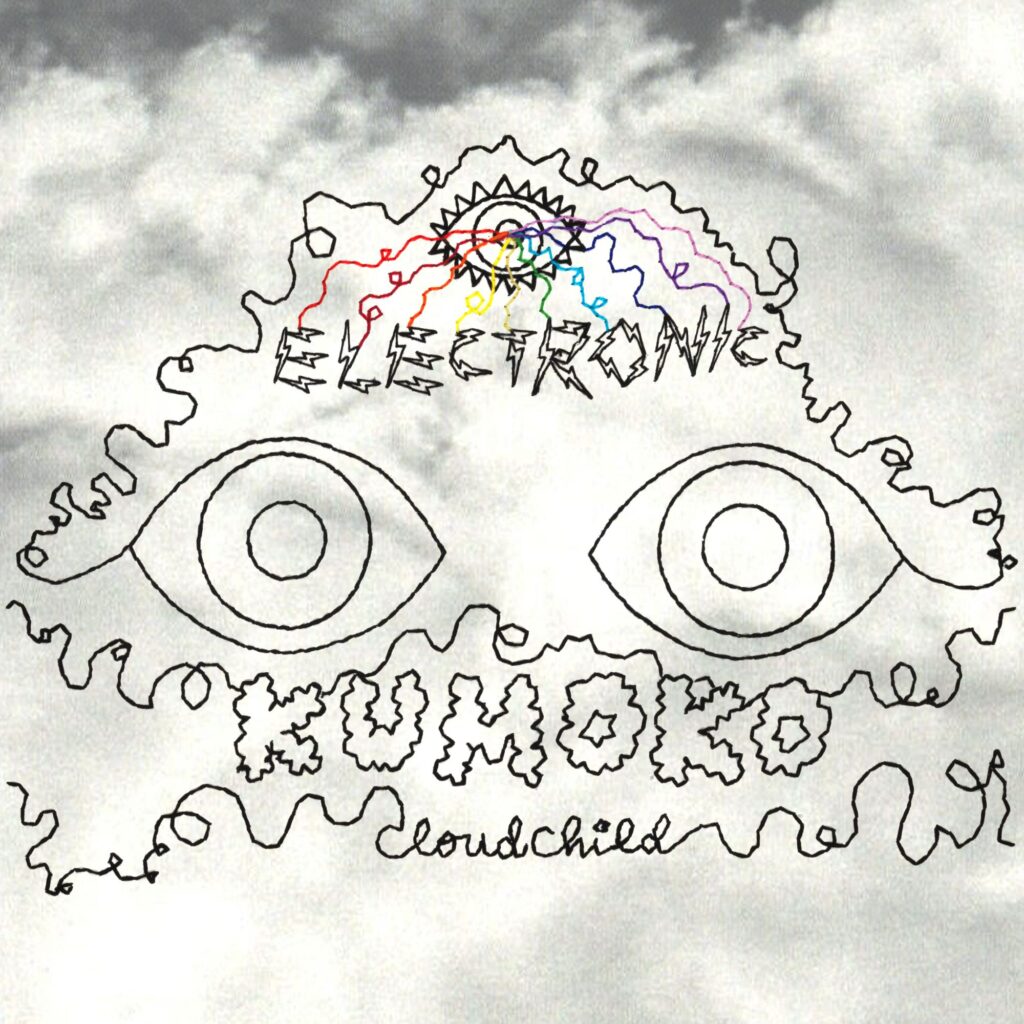 ――We'd like to ask you about the artists and songs on the compilation. On the intro and outro tracks, your duo SunEye worked with IMA, a four-year-old artist from Brooklyn. Can you tell us about IMA and how these tracks were produced?
Akiko: IMA is Hashim's nephew, and the son of YOKUBARI (Hisham Akira Bharoocha) who is also on this compilation. When IMA sang on these tracks, he was still three years old, and we are so delighted that we were able to capture his cute voice on "Kumo Daisuki" and "Kumoko Outro." On the intro and outro tracks of KUMOKO Vol. 1, you can hear the voice of Ynez, who is the daughter of Jesse Peterson of Turn On The Sunlight and Mia Doi Todd. Our concept is to always use children's voices on the KUMOKO cloudchild series, in order to remind people of their inner child and to not forget their childlike curiosity.
Hashim: On the intro and outro tracks that feature IMA, we created the tracks using a modular synthesizer. At the height of the pandemic in LA, house plants became very popular because a lot of people were spending more time at home. For a period of time, plant shops in LA became so packed that you would have to wait in line to get in. Our house also became filled with plants during the pandemic. (Laughs) During that time, we found out about a synthesizer module that translates biofeedback data from plants into music and we used it on these songs. You can program the module so that the biofeedback data from the plant is actually playing the melodies. So, the ethereal melodies on these two tracks are actually being played by a snake plant. These two tracks are a collaboration between humans, plants, and machines.
――The compilation features tracks by Mioko Yamaguchi, Hideki Matsutake, and Takashi Kokubo. What is your impression of their past releases and the attention that Japanese synthesizer music and ambient music is receiving around the world?
Hashim: When we both started DJing as SunEye, we were playing tracks from artists like YMO, Mioko Yamaguchi, Hideki Matsutake, so that led us to interviewing those incredible artists on our SunEye Radio show which was extremely inspiring for us. Around the same time, City Pop became popular around the world through YouTube, which was probably a portal for people getting interested in environmental music, ambient and jazz from Japan.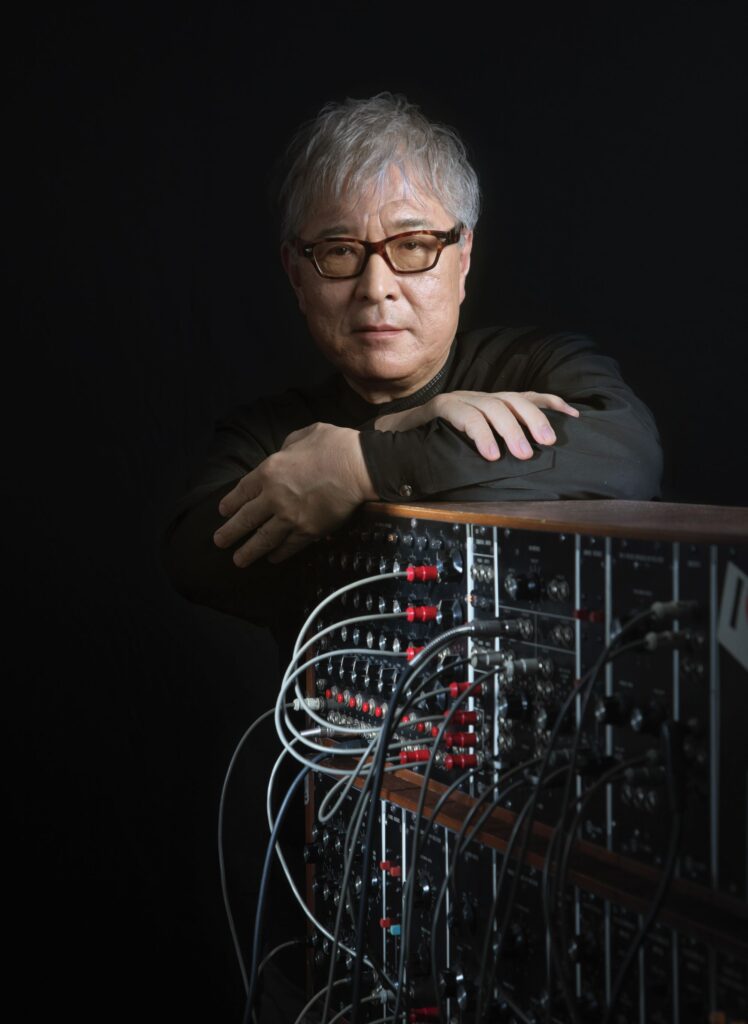 Kankyo Ongaku like the "Ion Series" that Takashi Kokubo released in the 90s and albums by Hiroshi Yoshimura have millions of views on YouTube, and I know a lot of LA artists that have been influenced by this music. What makes Japanese ambient special is the way Japanese composers infuse nature into the music, and their egoless and elegant playing. Ambient pop is very popular in the LA scene, but if you think about it, Mioko Yamaguchi was already making music like that on her album Tsukihime decades ago, which is maybe why that kind of music is gaining attention again lately.
――TENTENKO started out as a pop idol but is now making experimental music in the underground scene and released an EP on the TAL label from Germany in March of last year. What do you think of her as an artist and what was your reaction when you heard her track for the compilation?
Akiko: I had no idea that TENTENKO used to be a member of Bis, but when I saw her music video for "Goodbye, Good Girl," I thought she was a new City Pop artist, and I was really moved by the music, visuals, and her lyrics. I would often mix in "Goodbye, Good Girl" with vintage City Pop on Dublab and at events, and girls would dance, and we would always get a great response. After that, I discovered TENTENKO's more experimental music, and I really relate to her sensibilities and the outsider aspect of her music. I loved her music even more after finding out about that side of her. When I first heard the track she made for the ELECTRONIC KUMOKO cloudchild compilation, it sounded like KUMOKO had jumped out of a tornado and was running around in some dark clouds. TENTENKO is singing on the track, and her voice sounds like it could be KUMOKO's voice which I love. TENTENKO isn't just about being kawaii, her music is extremely innovative and edgy.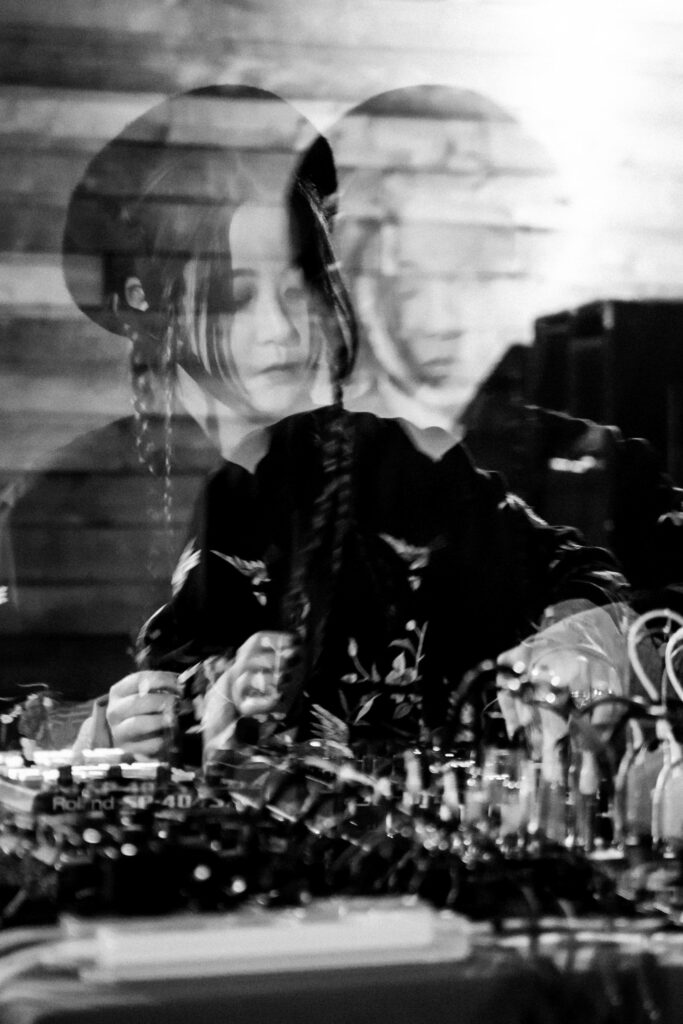 Hashim: I've known Kazumi Namba from way back, and I was surprised to find out that he became a well-known writer who focuses on idol culture after I moved to the States. He gave me TENTENKO's contact info which is why we were able to have her on the compilation. Listening to her music reminds me of the experimental and noise music I heard in my formative years in Japan, and I feel that she's infusing a breath of fresh air into that culture. So, there's a sense of nostalgia when I listen to her music but it's also very refreshing at the same time.
Artists representing the LA scene such as Carlos Niño and Jamael Dean
――Carlos Niño is a producer, artist, DJ and event organizer that traverses all genres including hip-hop, jazz, and electronic music, and truly represents the current LA scene. What do you think of him as an artist?
Hashim: Carlos has been a well-known DJ in LA on Dublab and other radio stations for many years, and I've always loved his genre-defying DJ sets. He's also been producing LA jazz musicians for a long time, and founded the group Build An Ark. He was also one of the first people in LA to really play a lot of New Age and ambient music, so he's also a pioneer in that sense. He's now an in-demand percussionist and has been performing with younger artists such as Jamael Dean, as well as Nate Mercereau, and LA veterans such as Pan African People's Arkestra. So, we've seen his growth as a musician as well.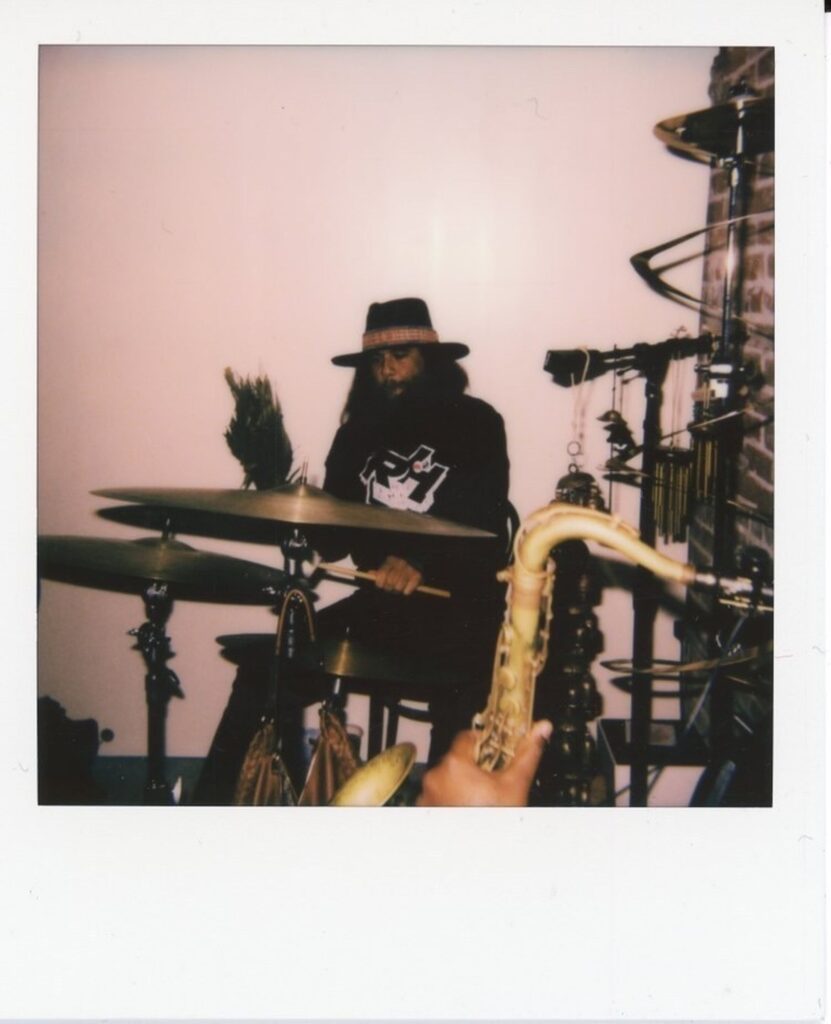 He submitted a beautiful track for the compilation that features Jamael Dean who is a pianist and rising star in the LA jazz scene, as well as Nate Mercereau who has produced hits for the likes of Jay-Z and Lizzo.
Akiko: Carlos asked me to record spoken word on the track "Trance Elation of Transformance" from his album Aquariussssss, and I've also taken photographs of him for various magazines. So, he's a dear friend of ours. He's very charismatic as an artist and person, and he's so full of love and peace. Even if we don't get to see him regularly, we always feel a connection to him.
――Jira >< who is on the compilation, recently released a new album under his real name, Jamael Dean, which shows both his talents as a beatmaker and jazz artist. What are your thoughts on his contributions to the LA music scene and what makes him so special?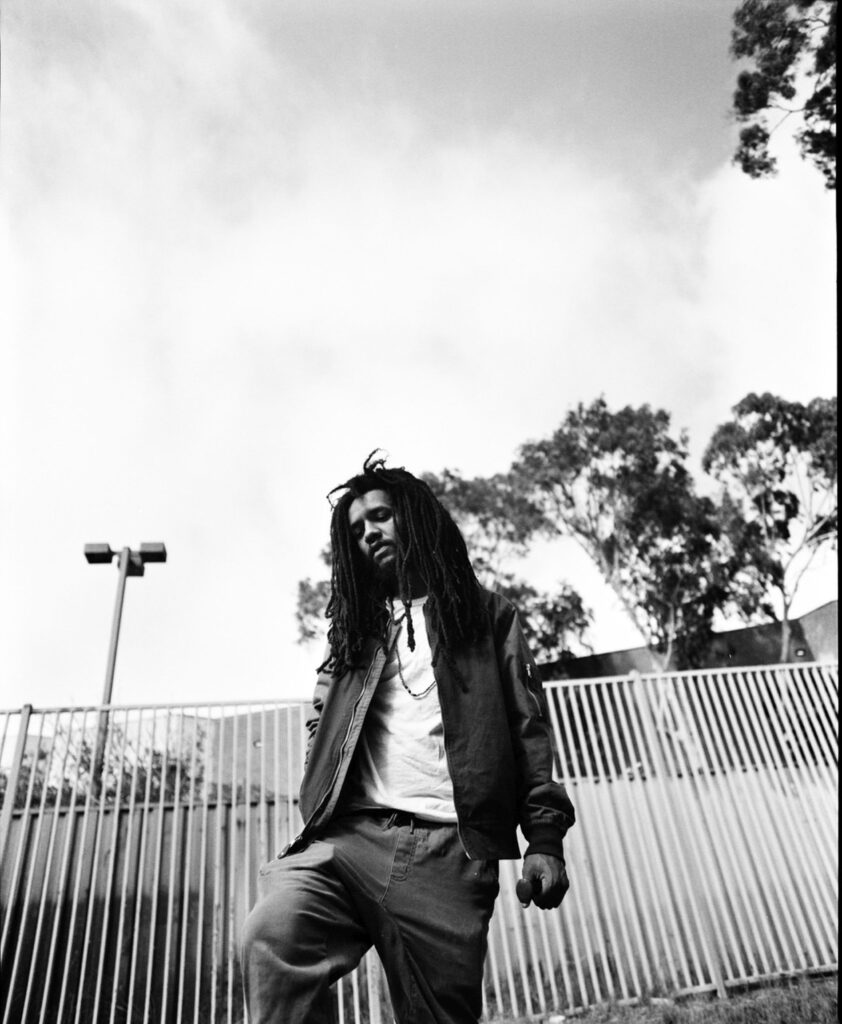 Akiko: Several years back, we went to see Carlos Niño perform at a small gallery in Hollywood. Jamael was playing in Carlos's group at that show. I think that Jamael was still around 20 at the time, but we could tell that he was super talented. He studied jazz at the New School in New York which is a prestigious jazz school, and he's an extremely gifted piano player, but as Jira >< he's also a talented beatmaker, plus he's also a great rapper, so he's truly a renaissance man. The track he created for the compilation exceeded our expectations. He not only submitted a track as Jira ><, but he's also playing on Carlos's track.
Hashim: I've interviewed Jamael several times for the liner notes of his Japanese album releases and I always get the impression that I'm talking to an 80-year-old elder rather than a young man in his twenties, because he's so knowledgeable in a wide range of fields. He grew up in Leimert Park which is the mecca of LA jazz, and he has been playing with LA jazz veterans like the Pan Afrikan People's Arkestra since he was young. So, he's been fully immersed in studying jazz up to college, but he's also heavily influenced by hip-hop and electronic music. In an interview I did with him, he said that playing piano, making beats, and rapping was all the same to him, and that "you can't define black music." I thought what he said was very powerful. I thought that he would make a beat for our compilation, but we were happily surprised when he sent us an ambient track.
The influence of Money Mark and the veteran artists on the music scene
――There are veteran artists from various backgrounds like Money Mark, John Tejada, and Sam Prekop on the compilation. What are your thoughts on how they have influenced the artists that have come after them?
Hashim: When Money Mark would come to Japan, I would often be his translator and I would interview him as a writer, so I've probably known him for about 20 years. After moving to LA, I found out his studio was very close to where I lived, and I would often see him at events or even at the grocery store. (Laughs) He's obviously known for working with big artists like Beastie Boys and Jack Johnson, but as a solo artist, he was one of the first people to uphold the DIY home recording aesthetic, which I believe has influenced modern beatmakers and indie artists in general. He's been collaborating with a new generation of artists like the Japanese group Atarashii Gakko!, so he's kept his own aesthetic but he's still creating cutting-edge music. I've always known him to be someone who follows his own path, and when he submitted an ambient piano tune for our compilation, he again went above and beyond our expectations. (Laughs)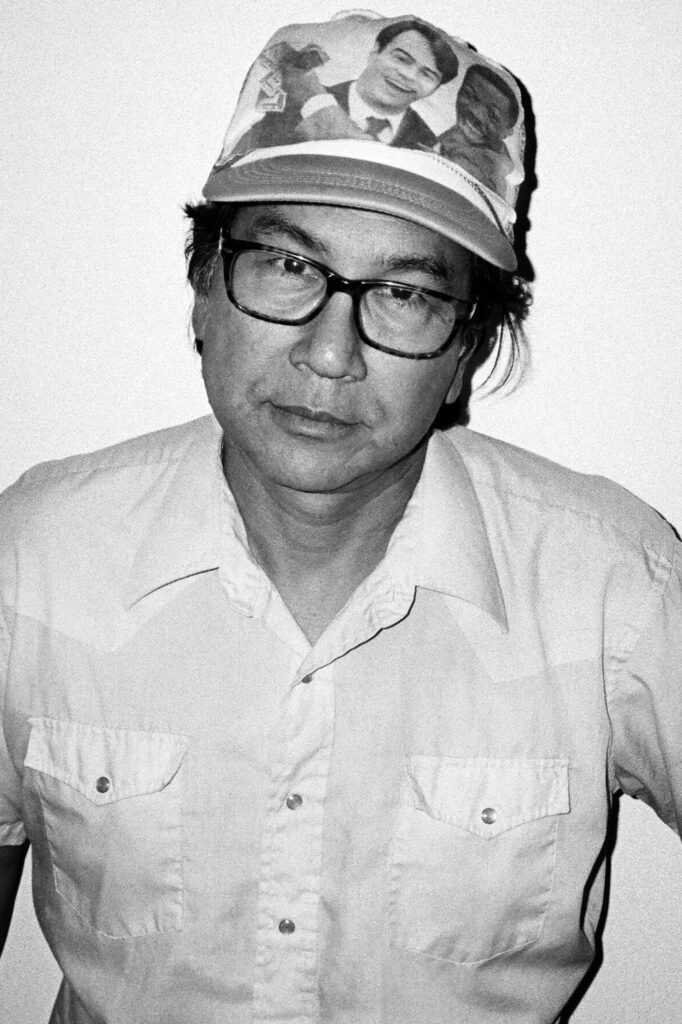 Akiko: Money Mark is the type of artist that can't be pigeonholed in any way, and he's so fascinating as a human and musically. When Sam Prekop toured Japan, he visited our apartment in Shimokitazawa. Both he and Ray Barbee always have a Leica camera in their hands and are always taking street snaps. Sam and Ray both are involved in music, photography, and visual art, and we also work in music and visual art, so in that sense we really relate to them.
Hashim: Sam Prekop was known as the front man and guitarist for The Sea and Cake, and he has such a sweet voice and unique style of playing the guitar. I used to work on coordinating their tours in Japan, so I've known him for a long time. After that, Sam became well known as a solo electronic artist who uses modular synthesizers, so we thought he would be perfect for this compilation. I hadn't contacted him in a long time, but I hit him up and he gladly accepted our offer. The track he created for our compilation combines his unique melodic sensibilities with modular synthesizers.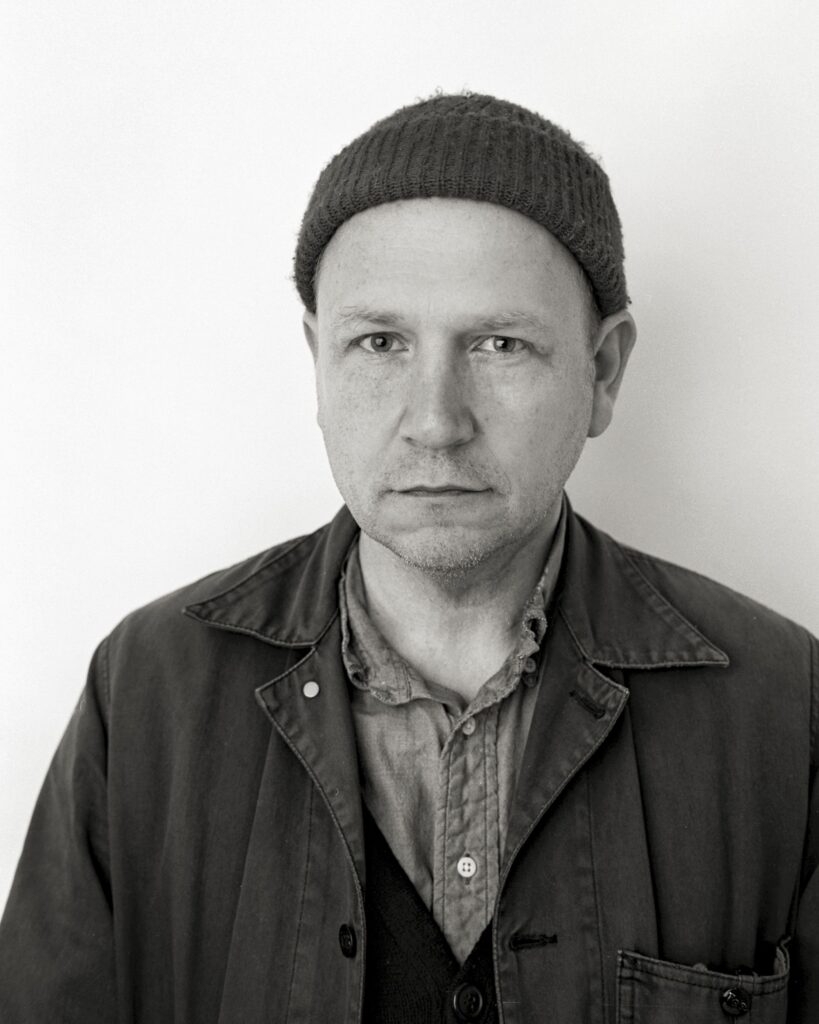 Akiko: We first met John Tejada before we moved to the US, so we've known him for a long time. His mother helped us a bit when we moved to the US. He also teaches in college, and when we interviewed him at his house, he taught us a lot about modular synthesizers.
Hashim: We became friends with John when he performed in Japan. He's well known as a techno artist, but back in the day he helped produce the group Atban Klann which was a group that will.i.am used to be in, so he was involved in the early LA hip-hop scene. His music encompasses elements from all types of electronic music including hip-hop, techno, and house. The track he submitted for the compilation has techno orientated phrasing but there are no beats in it, and it really fit the ELECTRONIC KUMOKO cloudchild story.
――Who are some other artists on the compilation that we should know about?
Akiko: We've been fans of BOY DUDE since he released the Cassette for You album and played out his tracks a lot when we DJ. We thought that he would really expand the world of KUMOKO if we asked him to be on the compilation, and he came back with an 80s style funk track which was super amazing.
Hashim: r beny is an ambient artist from Northern California who uses modular synthesizers, and you can tell that his track is inspired by nature. It's such a sublime track and listening to it makes you feel like your brain is melting. Ray Barbee is known more as a guitar player, but we were happy to be able to show his electronic side on this compilation. Jeremiah Chiu is part of the LA modular synth scene, and my brother YOKUBARI sent us a ravey track which was a happy surprise. Rob Mazurek is known as a trumpet player, but he sent us a noise-based track which is also reminiscent of his abstract paintings. Lucky Dragons is a group known for combining visual art with music and their track really reflects that aesthetic. Eishi Segawa and Yumi Iwaki are established Japanese TV and film composers, but they used to live in LA and are also great modular synthesizer artists. Matthewdavid who runs Leaving Records and percussionist Brin collaborated on an amazing ambient track together. Matthewdavid has been putting on all-genre outdoor events, which really represent the direction that LA is going in right now.
Akiko: XL Middleton represents the LA modern funk scene. When he performs live, he uses a keytar so there's an 80s vibe to his style but he's also very original. He's also very knowledgeable about Japanese City Pop, and he has a record store in Chinatown called Salt Box Records. The track he made for the compilation also has a City Pop vibe to it and it's so cool. We're hoping to collaborate with him some more. The Turn On The Sunlight track feature a Brazilian singer named Thalma and Yohei Shikano, and it sounds like a Showa-style anime song, and it'll make kids dance for sure.
For the SunEye track we used Auto-Tune, which is a very popular effect used in hip-hop, but we decided it to use it to give my voice an other-worldly feel to it. I sang the lyrics both in Japanese and English. The KUMOKO character and Auto-Tune might seem like an unlikely match up, but when we experimented with Auto-Tune I had a lot of fun with it, and we were able to write a love song to KUMOKO.
The LA scene and future plans
――Both of you are involved in the electronic and alternative scenes in Japan and the US in various ways. What are the differences between the scenes in the US and Japan, and what are some interesting developments that you have noticed?
Akiko: The indie electronic scene in LA might be small, and artists perform in various types of places likes galleries, parks, and the vibe is very relaxed, which is very characteristic of LA.
Hashim: I think that the artists in LA are very supportive of each other, and we were able to create this compilation because of that. Artists from different scenes are always collaborating with each other and that chemistry produces interesting results. The Japanese music scene takes inspiration from overseas music, but they create something new out of that. That's also true of genres like City Pop and Kankyo Ongaku, and now these genres are influencing artists outside of Japan.
――How was COVID changed the LA music scene and the work that you do? What are your thoughts on the current situation and where do think things are headed?
Akiko: During the pandemic, this was probably true anywhere around the world, but in LA a lot of events got canceled, so people were spending more time at home. But that situation helped us to focus on creating ELECTRONIC KUMOKO cloudchild. I instinctually felt that KUMOKO would be important in times like these. The sky and the clouds connect the world together. One of the messages that I'm trying to communicate through this compilation is that we can connect through music no matter what country or culture you come from. It is said that we are now in the Age of the Wind, and I believe that KUMOKO has returned on a fresh gust of wind.
――What are your upcoming plans and what are you looking forward to?
Akiko: We are moving at a slow pace, but we want to continue with the KUMOKO cloudchild project. Clouds continuously change their shape, so KUMOKO should be returning in a new form in the next few years. It's not a project we're doing with profit as the priority, and it's purely to pursue creativity. So, we will continue with the project while not forgetting our inner child and having fun with it.
Hashim: We're hoping to focus on making more music as SunEye and expanding on Plant Bass.