"J-Beauty" has been gaining attention in the Western beauty industry. The beauty regimen that symbolizes Japanese beauty, derived from traditionally cultivated aesthetics, concepts and customs, has begun to become a part of the daily lives of people around the world. The new series "J-Beauty report from Europe" introduces the J-Beauty brands, which are gaining popularity in Europe, and digs into the ancient Japanese beauty methods. The series is supervised by Keiko Suyama, the representative of "Dessigne," who has lived in Paris for over 20 years and consults on expanding Japanese beauty brands into the European market. We explore the Japanese aesthetics from each moment with Suyama, the driving force behind the J-Beauty trend in Europe.
The third installment of the series is the Dutch e-commerce site "Sterre Rose Beauty," which specializes in J-Beauty brands. Suyama introduces the founder and director, Sterre Rose Sparreboom, as "an ambassador of J-Beauty in the Netherlands. She is particular about organic and clean products, and regularly holds pop-ups and PR events as well as manages the e-commerce site." Sterre said she ended up arriving at J-Beauty after years of exploring natural beauty. Through her journey for beauty research in Japan, she was fascinated not only by beauty but also by well-being and philosophy and launched the e-commerce site specializing in J-Beauty to assist in caring for women all over the world. She talked about her discoveries in Okinawa, Japan's unique aesthetics, and the recent changes in consumers' wellness awareness.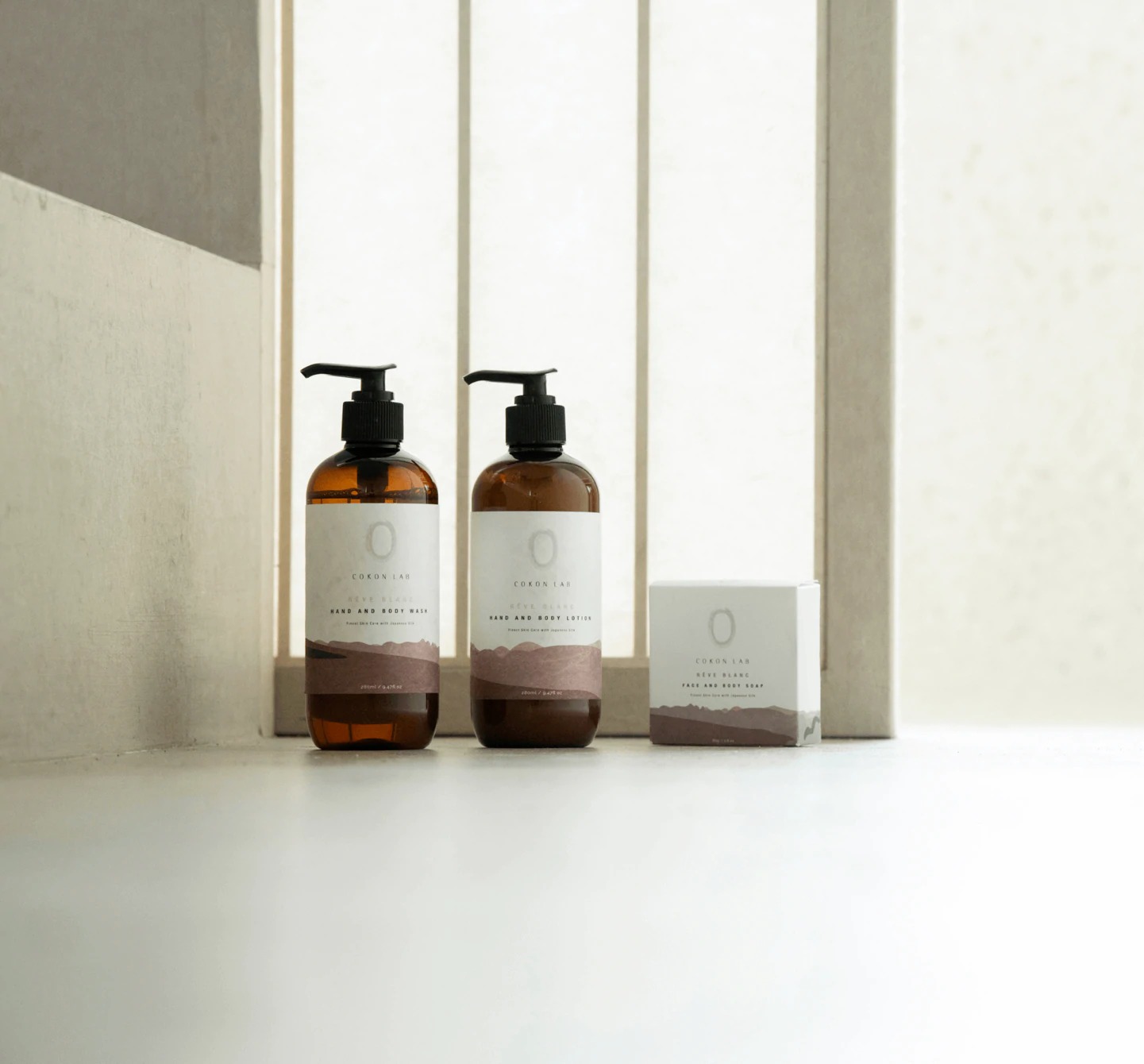 The holistic approach taken by women in Okinawa is about consistent mindful rituals to nurture oneself.
――First of all, please tell us about "Sterre Rose Beauty."
Sterre Rose Sparreboom:Sterre Rose Beauty presents a selection of J-Beauty brands, all personally selected based on simplicity, purity, and efficacy––with a focus on natural, sensory care and a mindful and effective routine. We currently represent ten niche J-Beauty brands and offer curated multi-brand beauty sets. Our digital store launched in April 2019 in the Netherlands, and we ship worldwide. Our key priorities are delivering personal service, top-quality natural products, and honest beauty advice.
We also work with beauty salons across Amsterdam, consulting as the exclusive Netherlands distributor for "RUHAKU," an eco-luxury skincare range from Okinawa, ECOCERT organic certified. This is our best-selling brand and my personal favorite too!
−−What made you interested in J-Beauty?
Sterre:I have always had a passion for natural beauty and holistic skincare and was continuously on the lookout for new ways how to best care for my skin naturally. Back in 2018, I read about the gentle yet effective natural skincare that J-Beauty offered and became interested in trying these products; however, they weren't available at the time in our market.
I decided to go on a wellness journey to the Land of the Rising Sun for an immersion into a Japanese beauty. Completing skincare studies, meeting with many J-Beauty brands, and conducting extensive beauty research. My skincare studies in Okinawa, Japan, one of the world's Blue Zones, renowned for longevity and healthy aging, sparked my passion for Japanese beauty. In Okinawa, I fell in love with the way Japanese women care for their skin. Their holistic approach looks to the skin as the reflection of overall health and is about consistent mindful rituals to nurture oneself.
I learned so much about Japanese skincare and wellness––and how they are intrinsically linked. It became my passion for sharing these healthy natural beauty secrets and helping others find their beauty balance.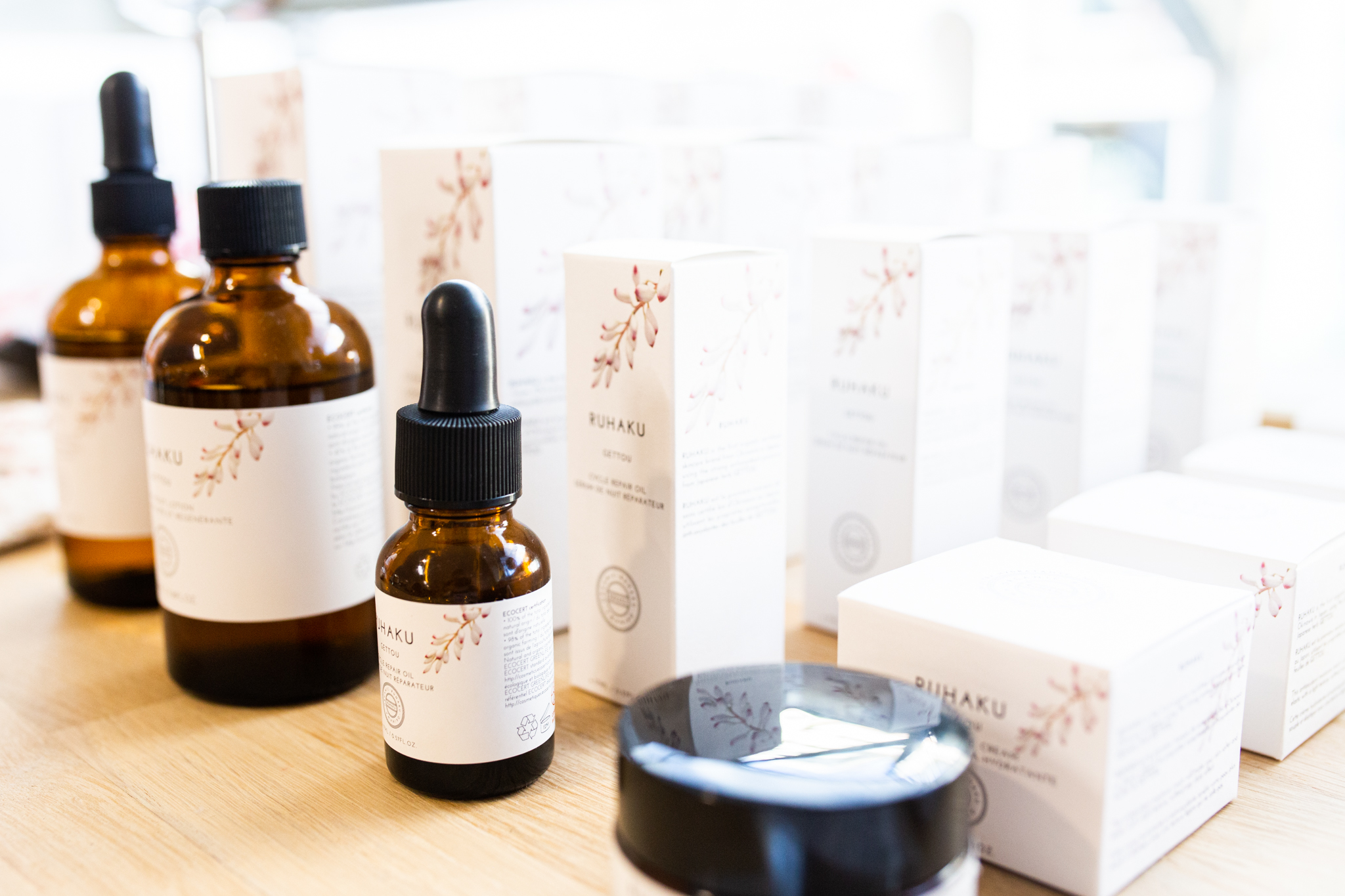 −−Each country has its own beauty culture, but why did you choose J-Beauty and the Japanese method?
Sterre:For me, Japanese beauty offers everything I look for in my skin routine: powerful natural ingredients (yuzu, green tea, camellia, rice bran, to name a few) combined with high-tech innovation, hydrating and gentle care, simple routine, quality performance…
Then the century-old Geisha beauty secrets dating back to the Edo period and holistic philosophy give a profound connection.
−−Have you ever discovered any common or difference between Dutch and Japanese beauty cultures?
Sterre:Dutch and Japanese beauty cultures are quite different, I would say. One of the similarities is that I feel Dutch women, like Japanese women, prefer simple products that are not too gimmicky. We appreciate a simple routine with influential and trustworthy products.
One of the main differences is that Japanese beauty culture is more refined. There is a rich and iconic history of beauty tradition. I feel Japanese women are generally more dedicated to beauty rituals and maintaining a consistent routine. There is also a more preventative approach to skin issues; skin protection is an important instilled from an early age.
−−What do you think is the reason why J-Beauty is so popular now?
Sterre:Today, consumers are thinking about wellness more broadly, prioritizing their personal well-being in every aspect of their lives. A health-conscious approach to finding overall harmony and balance, which is connected to J-Beauty.
Consumers move to high-quality, high-performing products–– 'quality over quantity' and 'less is more' approach. I'm happy to see people demanding that their products are held to a higher standard for their overall health and well-being.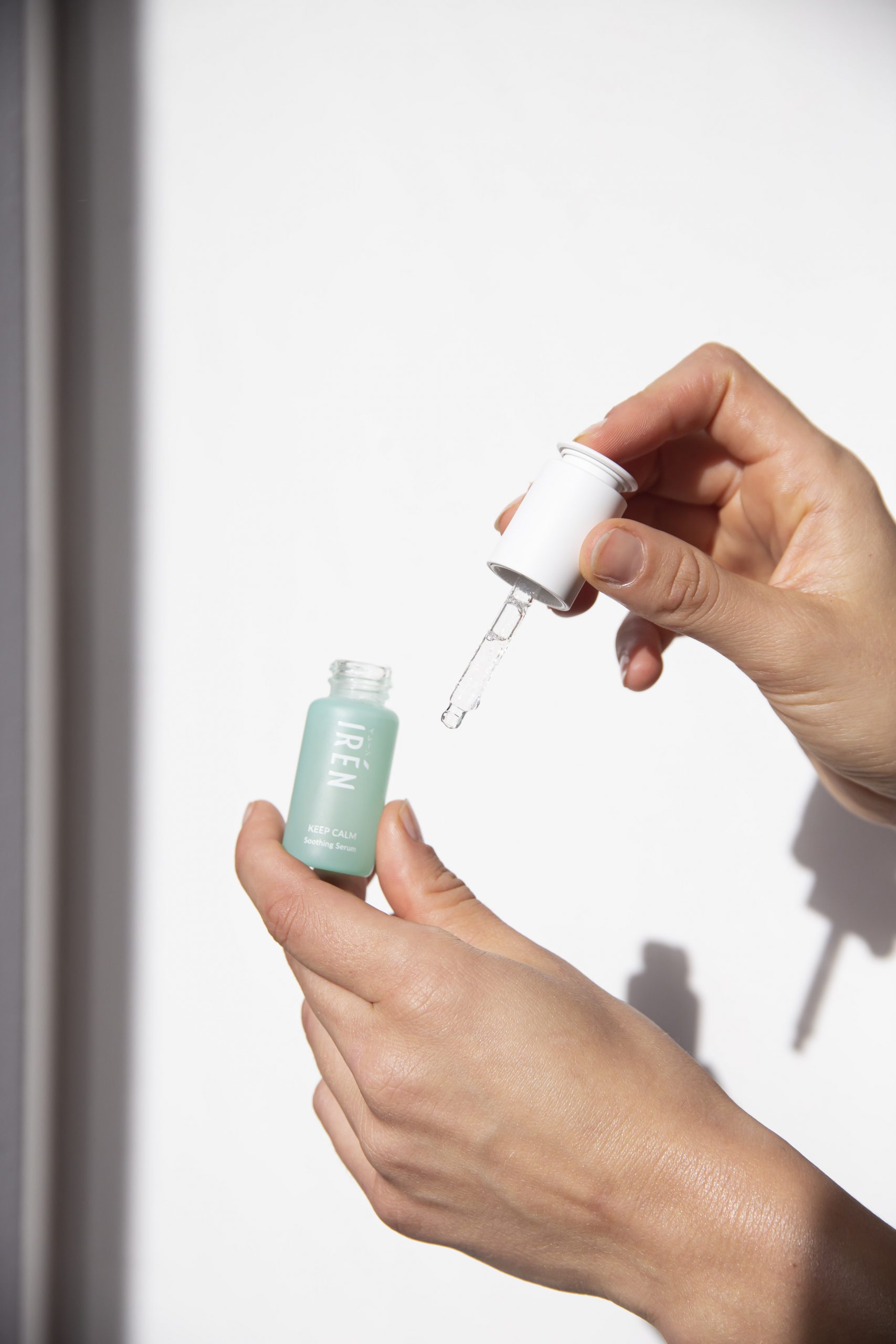 Japanese tradition is to love nature unconditionally, take care of nature continuously, and pass this genuine affection to future generations responsibly.
−−How do you define J-Beauty in your words, which is known as the Japanese style beauty method?
Sterre:J-Beauty is a collective name for the beauty culture, philosophy, rituals, techniques, and products of the Japanese beauty industry. Their refined beauty culture has resulted in top-quality skincare manufactured to the highest beauty standard.
Japanese beauty has a gentle approach to skincare––and is coveted for its hydrating, soothing and calming benefits, suitable for all skin types! Instead of a ten-step process, J-Beauty favors fewer products with active ingredients—just a few high-quality products in four streamlined steps, morning and evening.
−−What kind of feedback do you receive from users?
Sterre:I'm so delighted to receive lots of positive feedback. We have many recurring customers–I notice consumers falling in love with Japanese beauty as much as I did, which gives me a lot of joy. My favorite reviews from one of our customers touched me deeply: "Thank you for your passion for assisting us in caring for ourselves." This is ultimately why I do what I do!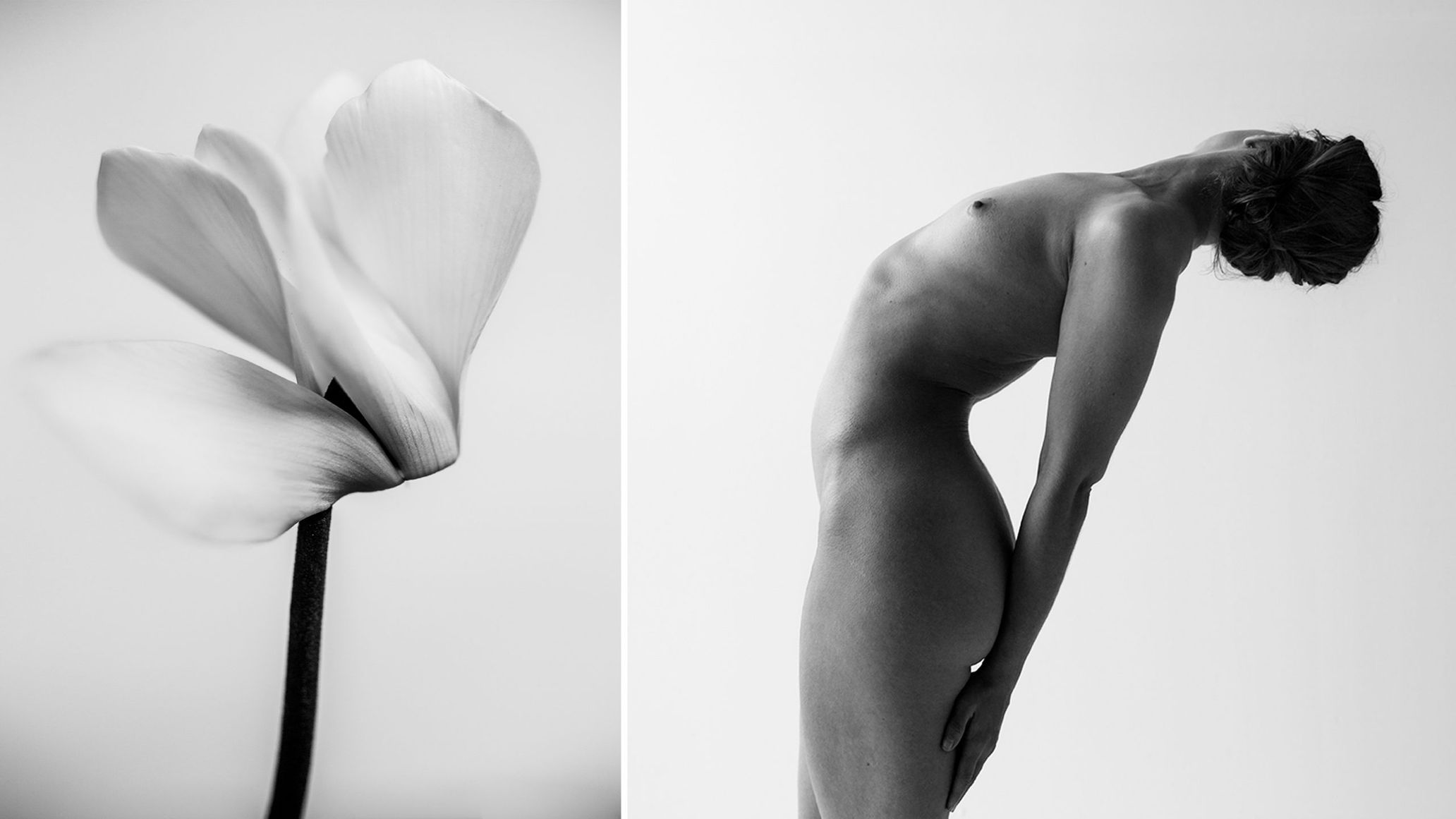 −−Besides beauty rituals, what element of Japanese culture inspires you?
Sterre:The deep connection with nature inspires me. Japan is considered to have one of the closest, most intimate, and harmonious relationships between humankind and nature in the modern world. It is a well-rooted Japanese tradition to love nature unconditionally, take care of nature continuously, and pass this genuine affection to future generations responsibly.
I'm also very inspired by the Japanese aesthetic principles of Zen. An example is SEIJAKU, meaning tranquility or an energized calm, stillness, solitude. This relates to the feeling you may have when in a Japanese garden. The opposite sense to one expressed by SEIJAKU would be noise and disturbance. How might we bring this feeling of "active calm" and stillness to our life?
−−In the end, please share with us your future vision.
Sterre:We plan to expand our Japanese beauty selection with new product launches and further bring our brand to life through exciting content and experiences (for example, in 2019, we organized a Japanese Beauty Studio event where customers could experience the products and receive on-site beauty treatments and enjoy antioxidant Japanese tea). We also plan to strengthen and grow our B2B partnership network, continuously improve our personal service and add value to the life of our customers.
Most of all, we want to continue helping others find their beauty balance and overall sense of well-being through Japanese beauty philosophy and products.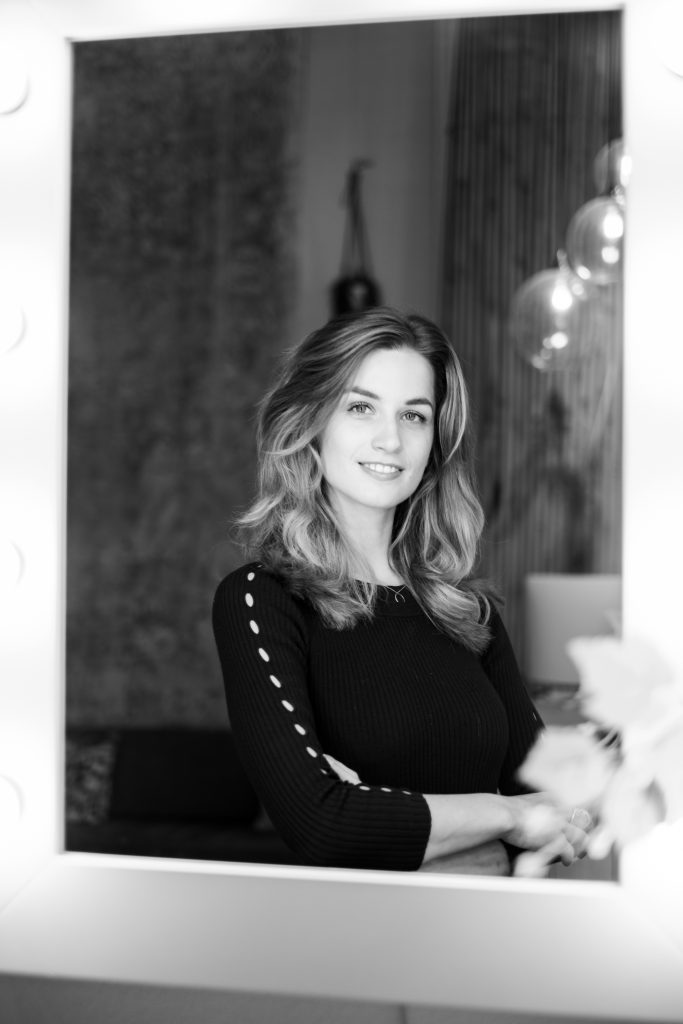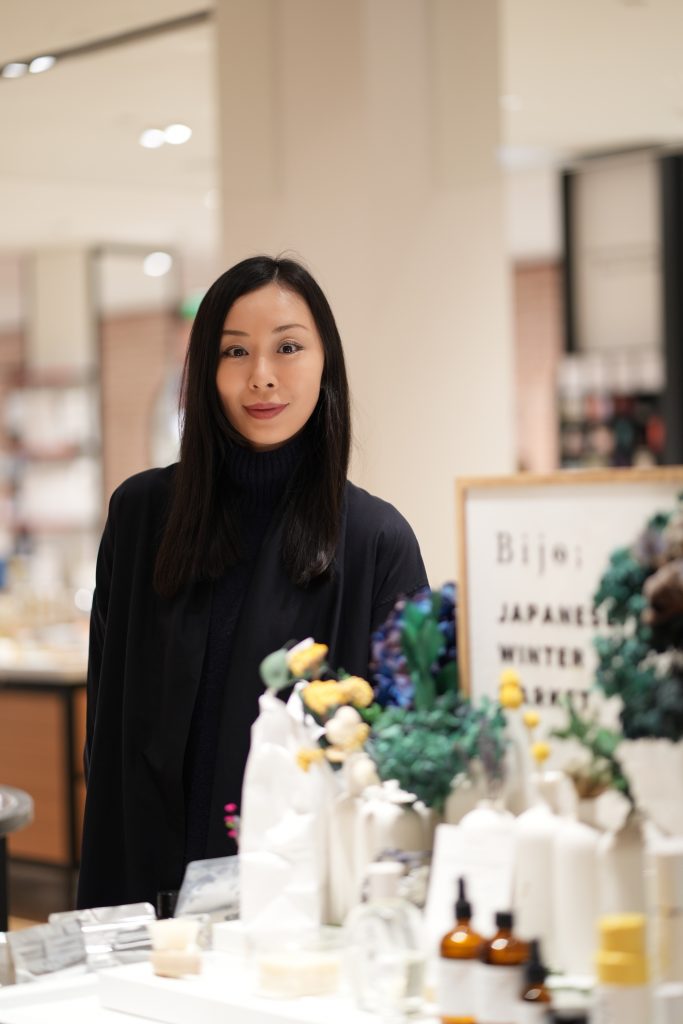 Direction Keiko Suyama
Translation Elie Inoue