Nowadays, many industries are working on product development that minimizes the negative impact on the environment. The beauty industry is no different. Paris-born "Manucurist" was renewed in 2015 as an environment-friendly and clean nail polish brand. It is committed to using no harmful ingredients, vegan prescription, cruelty-free, and made in France. Due to growing consumer interest in the global environment, the growth rate in France in 2015-19 was as high as 93%. In terms of functionality, it has developed the industry's first green gel nail polish "Green Flash" which keeps bright colors for a long time.
After the brand renewal, pop-ups were held frequently in Japan. In the spring of 2021, its official online site and nail salon were opened. Gaëlle Lebrat-Personnaz, who has presided over the brand since 2015, has gained experience in the fashion industry. I asked her about her commitment to clean beauty since the birth of her "Manucurist."
Balancing consideration for the environment and health
――How was the "Manucurist" born?
Gaëlle Lebrat-Personnaz:Started in 1996 as a family business with my mother and sisters. In 2015, I took over completely with the desire to create healthier and cleaner products for all women. Bringing safe products for women around the world and paying homage to the planet at the same time are our values and the philosophy of "Manucurist" now.
I earned an MBA degree from l'IFM (Institut Français de la Mode) and pursued a career as a visual merchandiser with luxury brands such as "Louis Vuitton," "Prada" and "Saint Laurent." I have always taken care of my nails, it was natural to embark on this adventure.
――Specifically, what are the cleanliness of "Manucurist" products?
Gaëlle:Traditional varnishes most often contain toxic/petrochemical components harmful to the human body and the environment. "Manucurist" removes nine harmful ingredients and uses up to 84% of bio-sourced formulas such as potatoes, cassava and corn as alternatives. "Petit Manucurist" series for children also does not use any toxic ingredients and can be washed off easily in soapy water. For users, these safe ingredients are environment-friendly as they are made from renewable resources. In addition, from prescription to recyclable packaging, we are particular about made in France. It has a low impact on the global environment and has been developed with health in mind for nails.
――What was the biggest challenge in development?
Gaëlle:"Green Flash" series, which enables self-gel nails at home, is the industry's first clean gel nail polish composed of harmless ingredients. It took a lot of time and experimentation to develop an innovative formulation that is friendly to the nails and the environment.
――"Manucurist" has a wide variety of colors. How do you develop them?
Gaëlle:Inspired by the environment surrounding me and the color trends of Fashion Week and Pantone. Nature is also a significant inspiration source, especially flowers.
I want to bring clean, professional-finished nail products to Japanese women with a high sense of beauty.
――What does nail care mean to French women in general?
Gaëlle:It can be said that French women's interest in nails begins at a very early age, which is why we offer "Petite Manucurist," a range of water-based children's varnishes. Whether it's classic, trendy or nail art, the details bring to the beauty of nails are valued by women of all ages across generations.
――How do you see Japanese aesthetics in your mind?
Gaëlle:It seems to me that Japan attaches great importance to the beauty of every detail. Perhaps you are also seeking for perfection in your manicure and pedicure. I have come to want to deliver products that give a professional finish with our clean formula to Japanese women who have such a high awareness of nails and beauty. I was very lucky to meet a partner who develops "Manucurist" in Japan.
――What kind of feedback do you receive from users?
Gaëlle:In France, we have created a great community and have received a lot of positive feedback on being able to do self-nail care with clean prescriptions. Nowadays, consumers tend to be sensitive and pay close attention to the environment and the products they apply to themselves. "Green Flash" meets the needs of many users because it provides immediate, long-lasting, easy-to-remove dry results at home, all with a bio-sourced formula.
――Please tell us upcoming products in Japan in the future.
Gaëlle:My ambition is not only to offer new colors but also to give more interest in care for the nails and hands: well-groomed hands are essential for a perfect manicure! Stay tuned…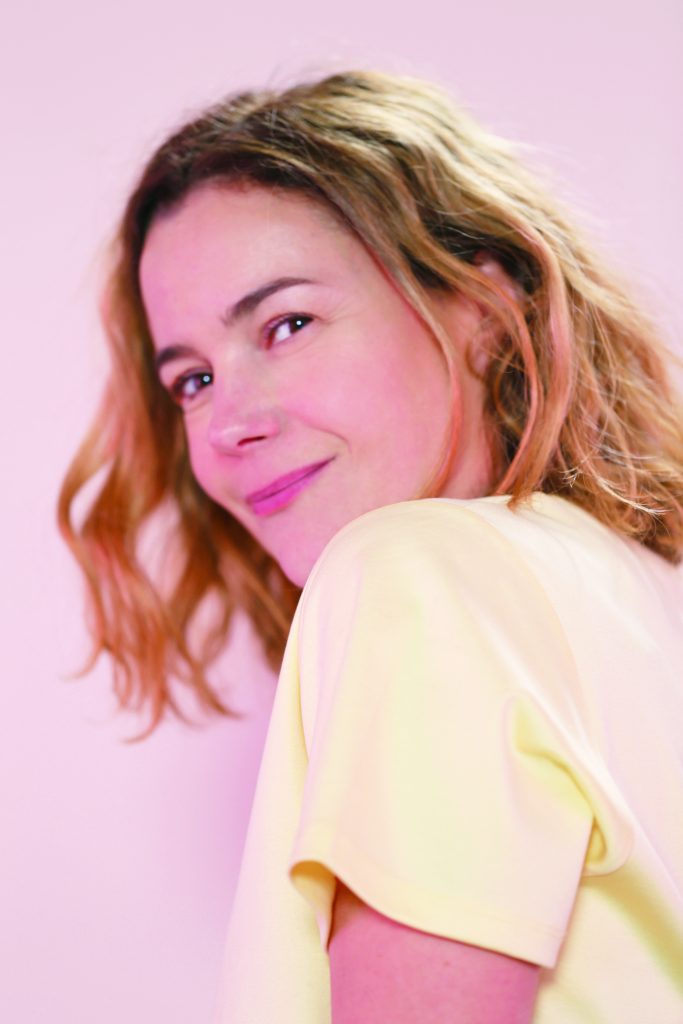 Latest articles on TOKION BEAUTY