With the spread of video streaming services, watching movies is no longer a special occasion, and it's easy for viewers to share impressions and search for recommendations. However, this can make it feel like we're mindlessly consuming films. In this series, influential figure with a love for film recommend movies that personally resonate with them.
This time, we are joined by actor Rikako Yagi, who just published her first photo book Pitter-Patter (2022). This book is a 256-page volume that consists of photographs taken by photographer and Yagi's close friend Masumi Ishida. It is an one-and-only record of her three and a half years from the age of 17 to 20. Yagi is an up-and-coming young actor who gained attention for her "Pocari Sweat" commercial in 2016, and her appearance in the Netflix original series First Love: 初恋,scheduled to be released this year, is also attracting attention. Here are two films that have influenced her acting career.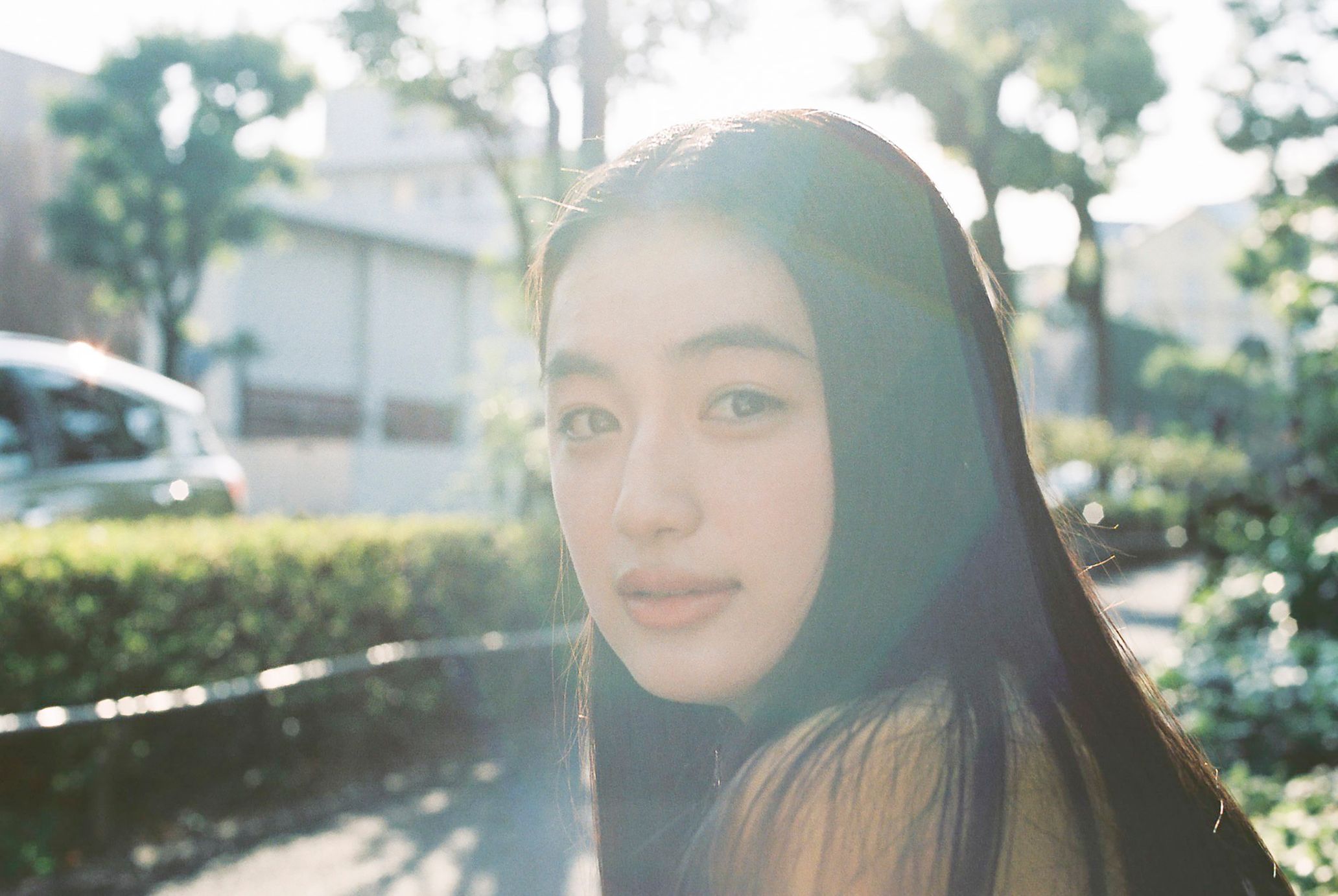 Tom Holland's Peter Parker is my ideal human being.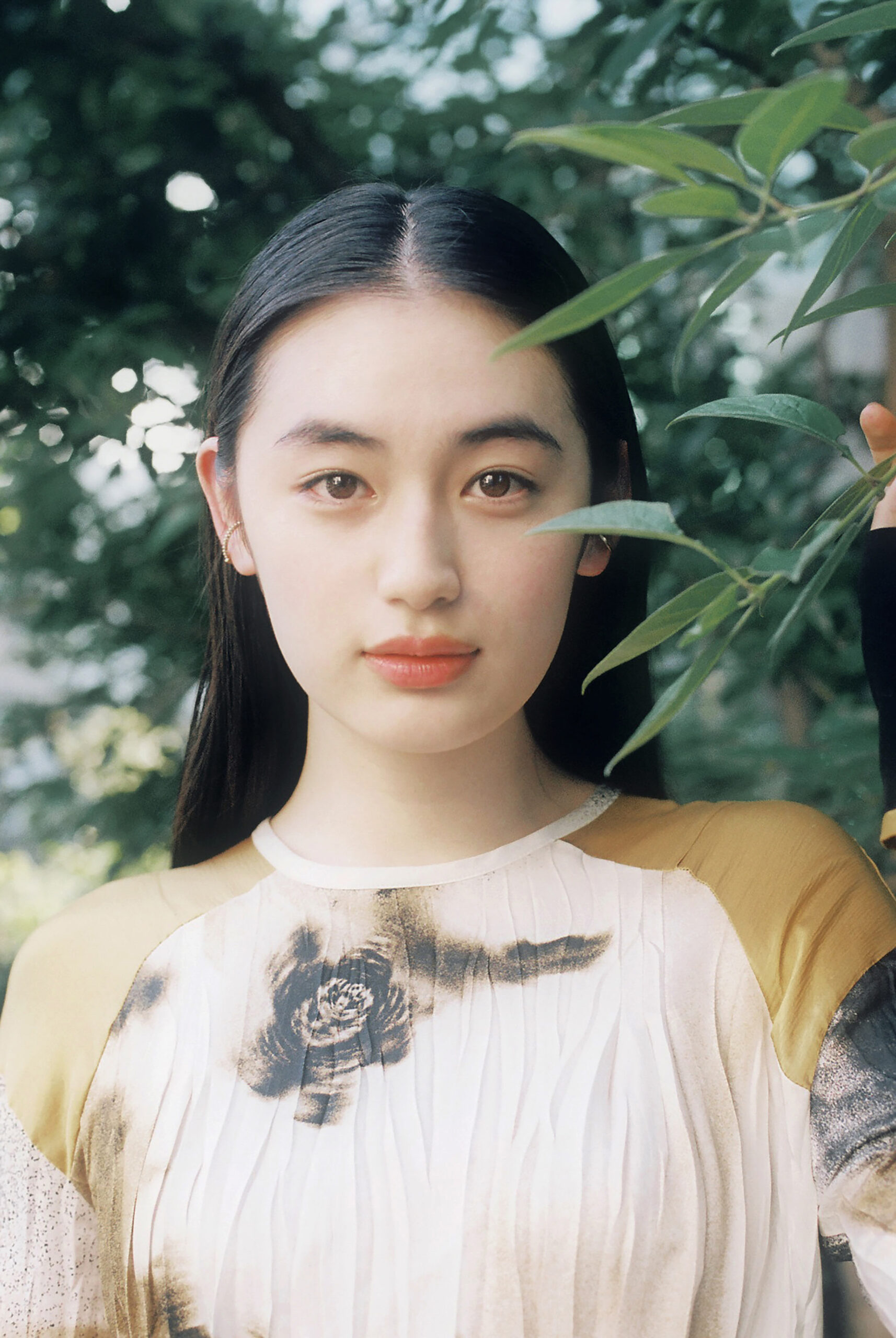 When I watched Spider-Man Homecoming, Tom Holland's Peter Parker/Spider-Man fit the image of an ideal person in my mind. This led me to watch all the films in the series again. I like The Amazing Spider-Man the best as a film, but I like the Spider-Man as a character, no matter which actor plays it. Spider-Man is different from heroes who beat up villains with no hesitation. Spider-Man remedies a wrong of the villains, but instead of beating them to a pulp, he even saves them. He solves everyone's little problems and has a sense of humor. Even though I can't be a superhero like that, I want to be someone who can help people. It sounds like a utopian idea, and I am very embarrassed to say it, but ideally, I want to be someone who can make people happy, someone who can bring about a positive change in people, even if just a little. Through my work as an actor, I want to make the people who watch me as happy as possible, so Spider-Man is a big influence on me.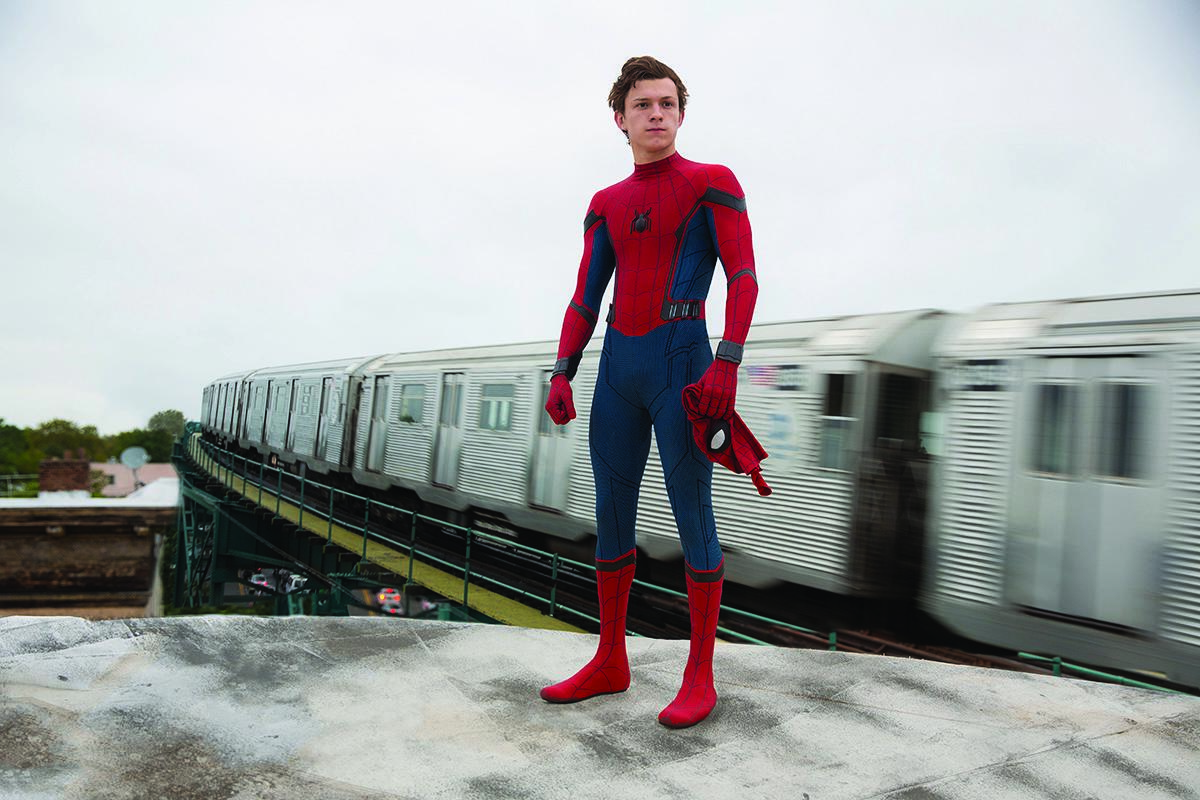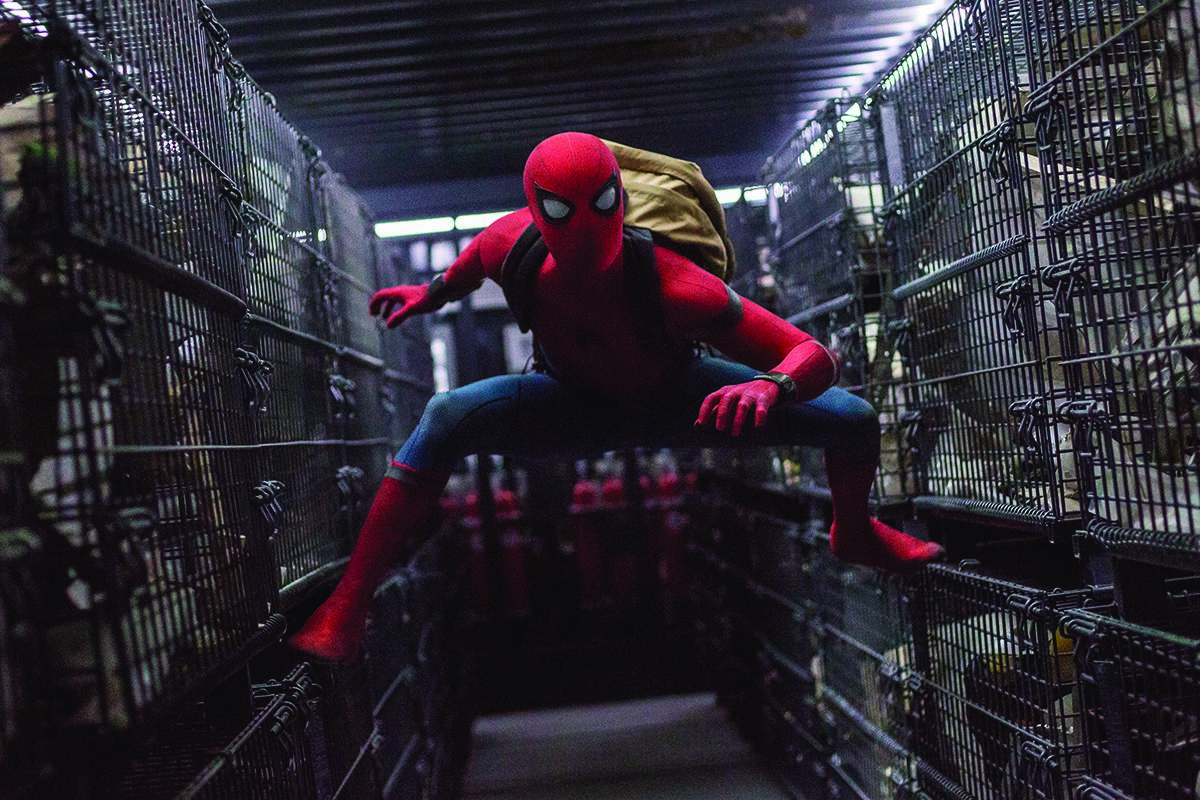 I want to enjoy my work in order to make people happy too. However, I have sometimes wondered if I was taking tepid approach to my work, compared to those around me, even though I have been working earnestly toward my ideal image of a human being. When I was in high school, my priority was my schoolwork, so I was allowed to study in school on weekdays and work on weekends. I thought that I would definitely need the experience I gained in high school for my future. Even now, I don't think I made the wrong choice. But at that time, when I heard about someone who moved to Tokyo for work and transferred to a high school where it was easier to work in the entertainment industry, or others who were studying in correspondence course high school, I felt like I was too fortunate because I could get the best of both worlds. After graduating from high school, it became easier for me to balance college classes and my work, and the breadth of my work expanded, giving me more opportunities to meet a variety of people. As I heard about different people, I began to wonder if I needed more ambition and competitive spirit to make it in this world. My motivation for my work is to enjoy myself and to please and entertain others. I know that motivation depends on the person, but a part of me still thinks that attitude might not be enough for me to grow, because I am still inexperienced. But another part of me also thinks that I am on the right track. So this is what is still bothering me.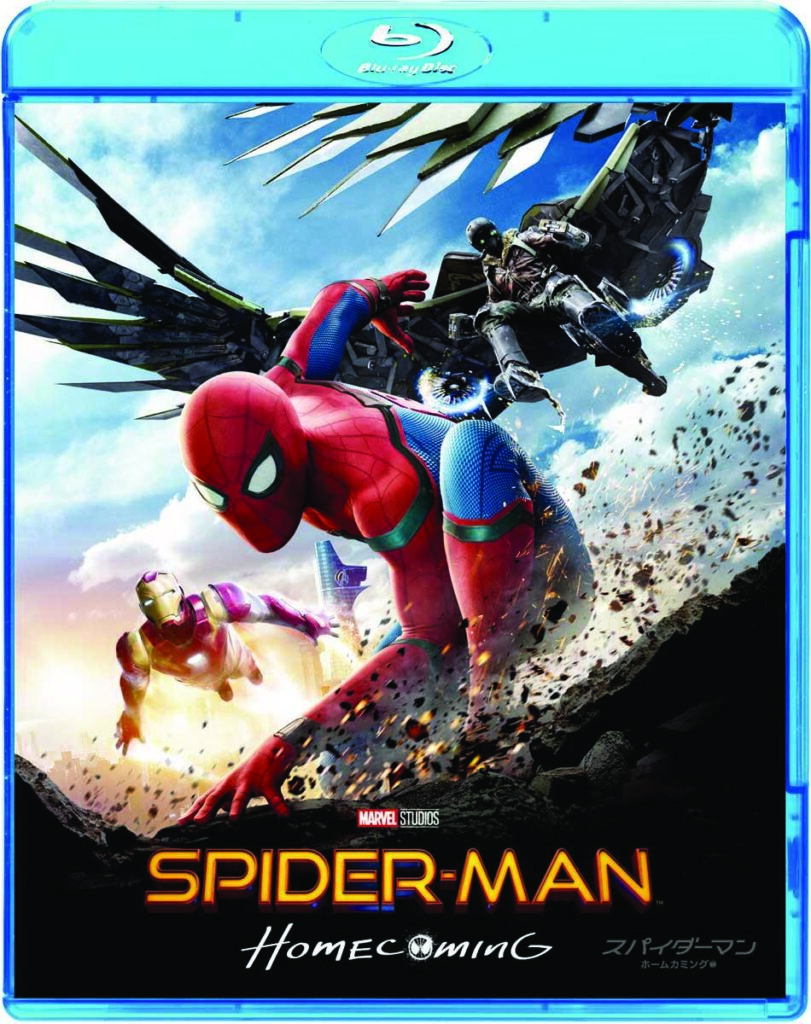 Spider-Man Homecoming
©2017 Columbia Pictures Industries, Inc. and LSC Film Corporation. All Rights Reserved. | MARVEL and all related character names: ©&™ 2022 MARVEL.
Pitter-Patter, a book of photographs taken during my troubled time
From the age of 17 to 20, I was rather troubled by such things all the time. I hated being troubled and even wondered why I was troubled by that. The photographer Masumi Ishida have been taking pictures of me on a daily basis. When I turned 20, they were compiled into the photo book Pitter-Patter. The art director chose a lot of photos that were not what you would call "gorgeous," or if anything, a bit ugly, which was fine with me, but I wondered if it was really okay (laughs). But for me, I think I was able to look at myself objectively through this photobook of just myself. I haven't found the answer yet, but I think that being troubled is a step toward growth, and I am now able to affirm my troubled self. The title of this photo was suggested by Ishida. According to her, it is an onomatopoeic word that refers to the sound of rain, as well as the sound of my footsteps when I am running. At first, I thought it was a little bit unpleasant because I like sunny weather, but since it is a collection of photographs that captures my troubled time, Ishida said to me, "It is not always sunny (in life as well), so it is fine if the title is derived from rain," and it became very clear to me.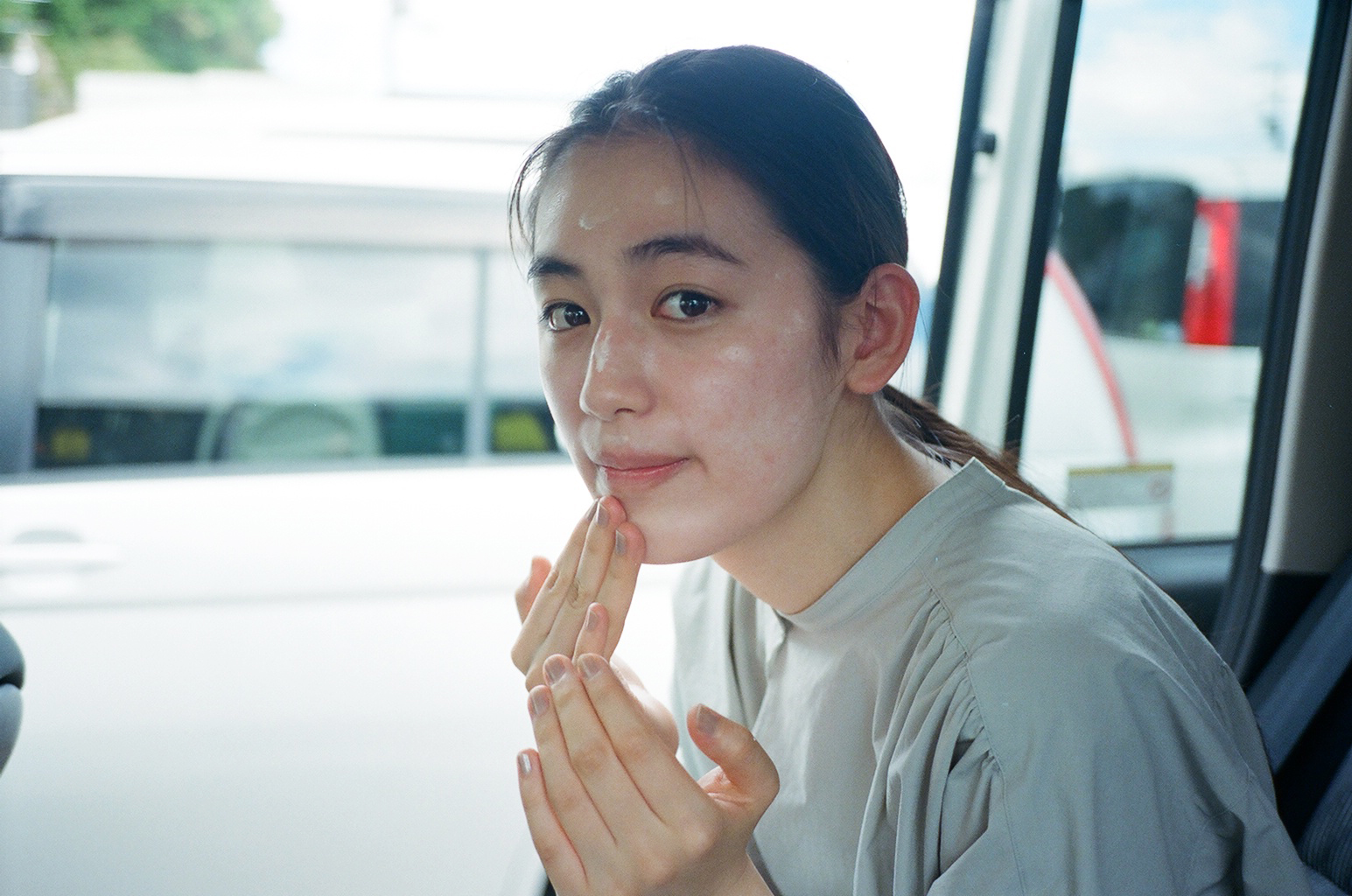 Howl's Moving Castle, which I want to watch when I become unsure of myself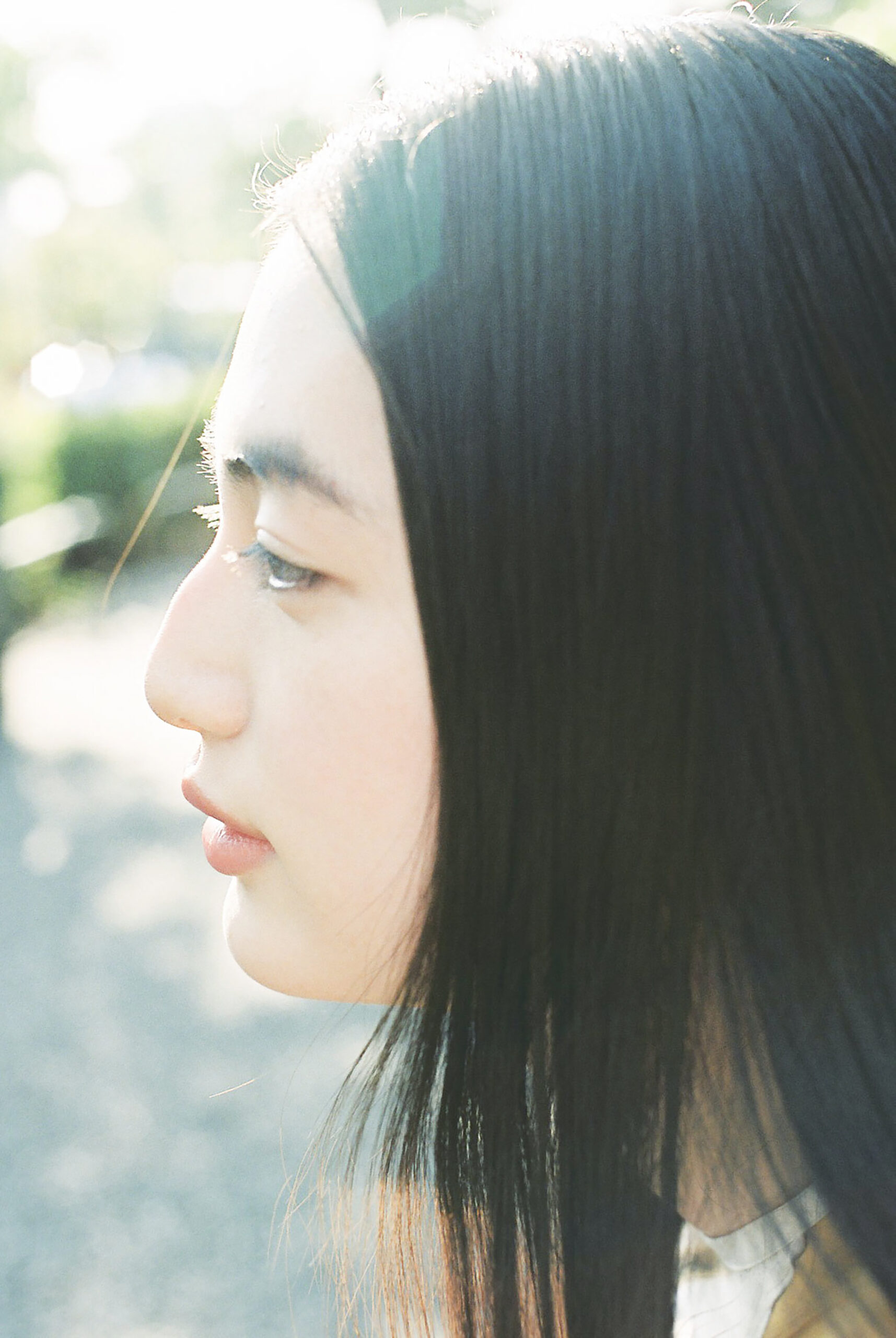 When I was in high school, I only went to work to do photo or film shoots once in a while. So HOMESTAY (available on Amazon Prime) was my first experience on a long-term film shooting that made me run into obstacles and think about a lot of things. Immediately after that, I started working on First Love (scheduled for worldwide distribution on Netflix in 2022), which also gave me a lot of trouble. The work itself had some difficult parts, and since we shot scenes in spring, summer, fall, and winter, the shooting period was long, so I had to face a lot of work. There was also a lot of pressure to play the same character as Hikari Mitsushima, and I had no idea how to act or what to do on set, which messed up my mind. When things go wrong, I tend to turn my focus toward myself and blame myself. It would be fine if things turned out for the better, but if I let that feeling linger, it would have a negative impact not only on my mind but also on my work. When I watch Howl's Moving Castle at such times, I feel like I am being told that it is okay to love myself and accept myself, which gives me strength. I liked Nausicaä of the Valley of the Wind the best among Ghibli's works, but when I re-watched Howl's Moving Castle at some point, I realized that it was a very profound story. I realized that it is a story about self-acceptance and self-love. Sophie transform into a ninety-year-old women when she loses confidence in herself. When I saw the film when I was little, I didn't realize that. But when I watched the film again, I was struck by the way Sophie's self-humiliation transforms herself into an old women again, even when Howl praised her. She looks just like me. So when I am overwhelmed by an obstacle, or when I can no longer accept myself, I watch this film to maintain my self-esteem. When I feel like I am Sophie, I let Howl dwell inside me and try to praise myself. When I am at home, I watch it on DVD. When I stay in the location for the film for long periods of time, I bring the comicalized version of it with me to read and listen to the soundtrack to immerse myself in Howl's world and regain my confidence.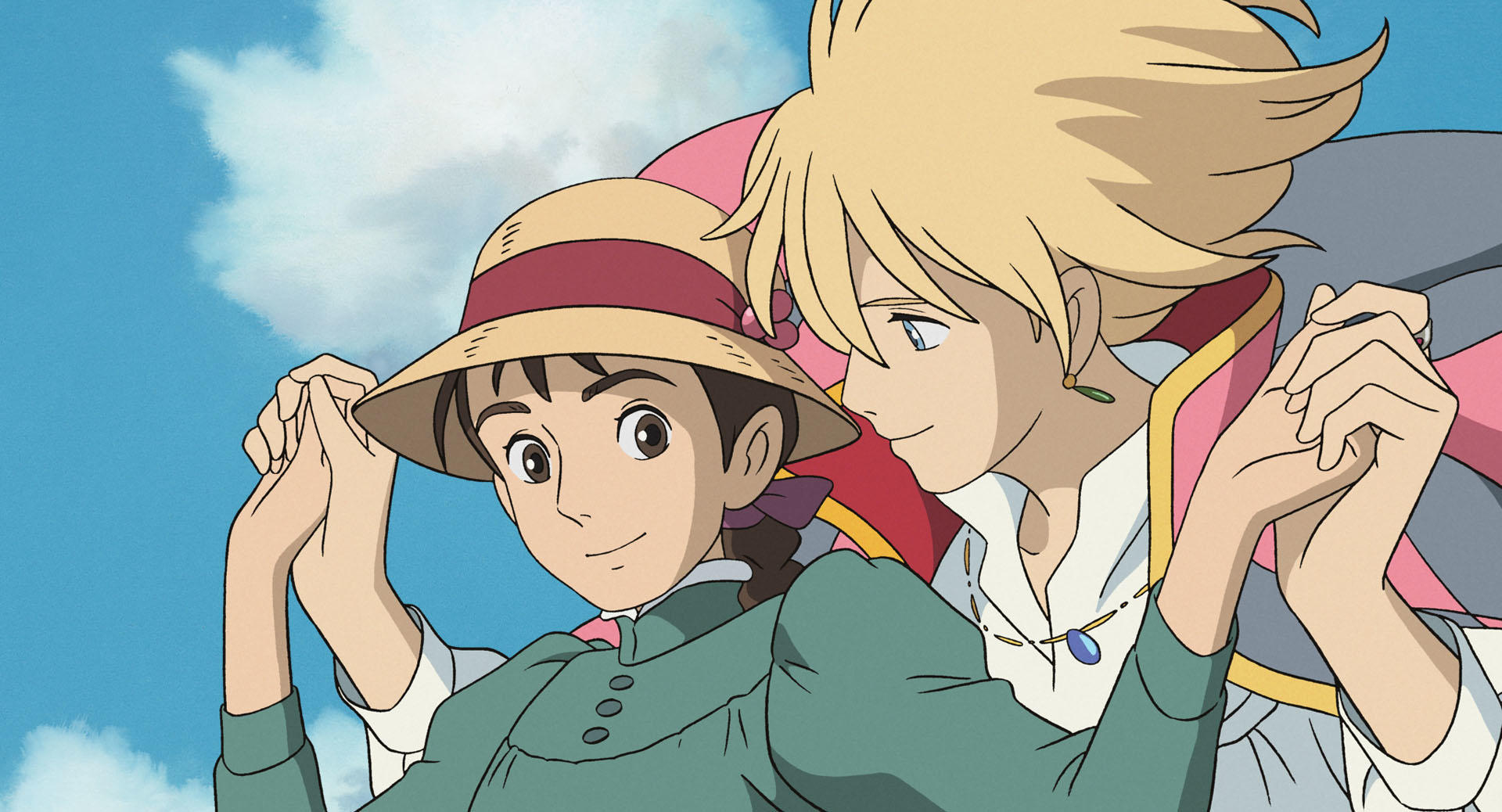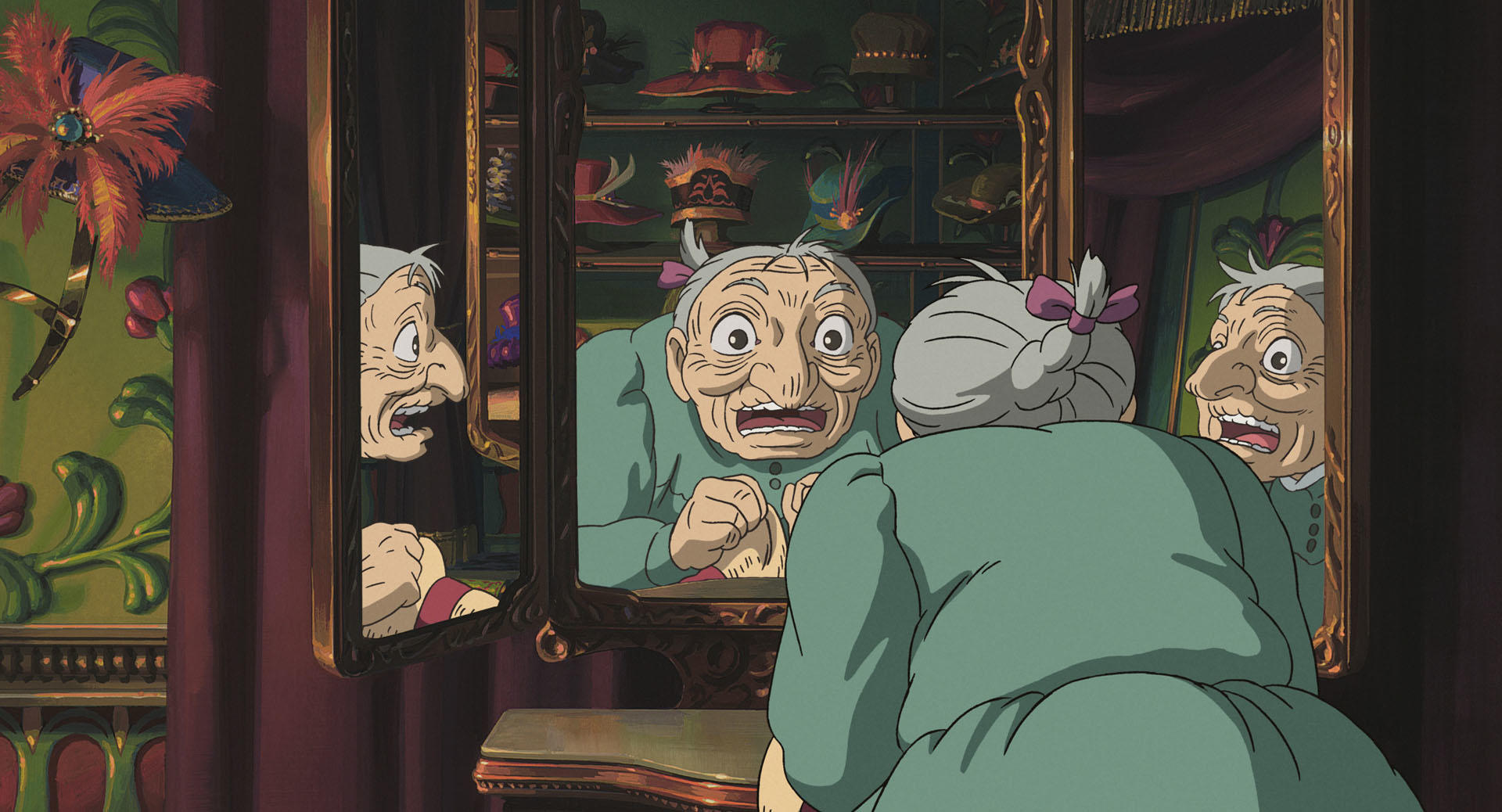 My favorite actor is Eddie Redmayne. In the process of working on approaching a role, I don't think you should immerse yourself who are trying your best. I like Eddie Redmayne because it seems his focus is not on himself but on the role, and his respect for the role is exuded from his performance. I especially like "The Doctor and Her Theory. I also respect Hikari Mitsushima. When we played the same character in First Love, she taught me a lot about how to approach the role. I also really like Takako Matsu. I loved her role in the TV series Omameda Towako and Her Three Ex-Husbands and was hooked on it. I also love Quartet in which she co-stars with Mitsushima-san. I feel that if another person played the role that Matsu-san plays, it would be completely different. I think that's because Matsu's personality comes through in the role, and I think the role would sparkle because of her sparkling character.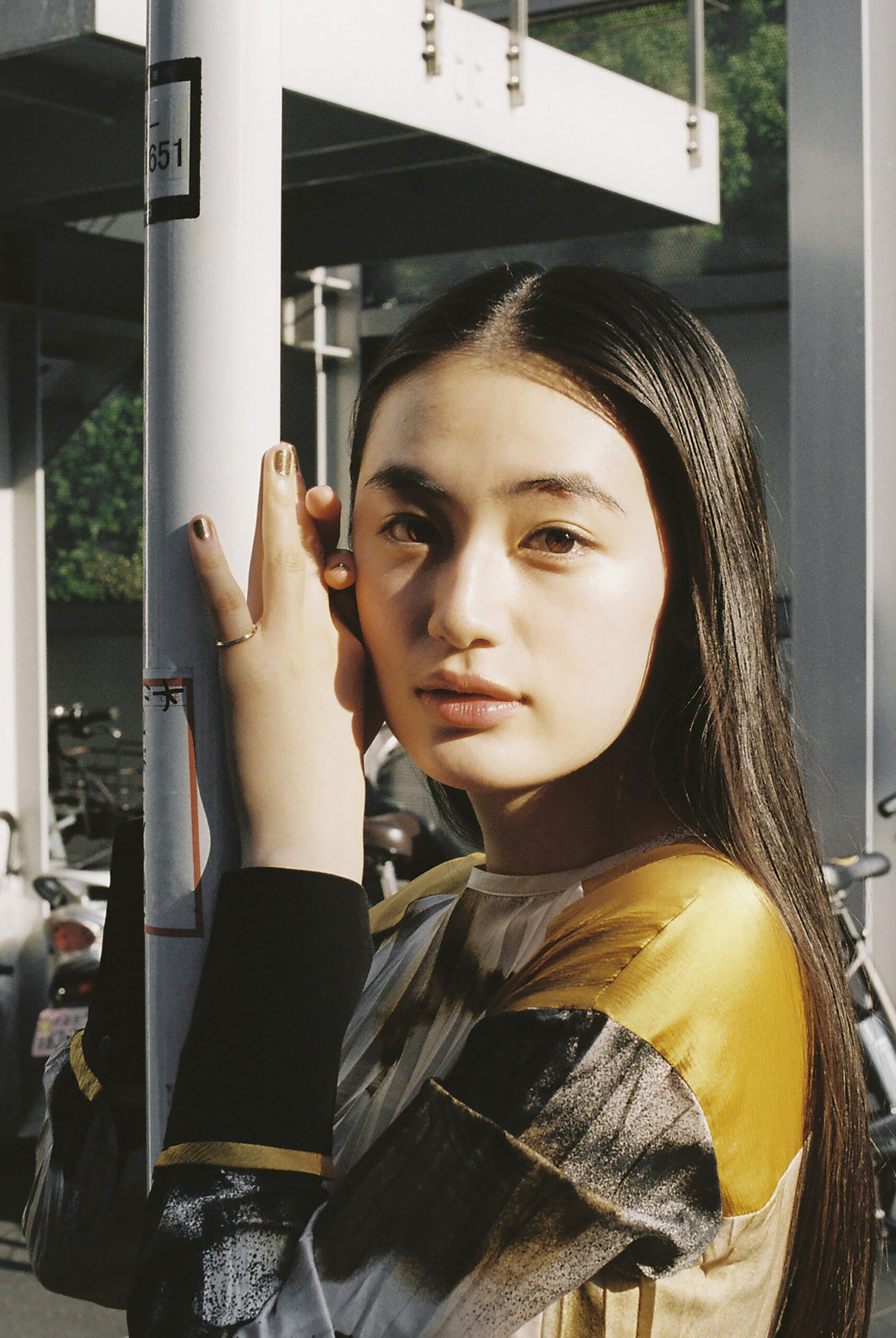 Acting is just a lot of fun. When I was in school, I was the type of person who run for class president or student body president, and I genuinely liked to attract attention with speeches and the like. I also enjoy connecting with others and doing something together, which is a joy for me. Even if I'm having a hard time, I can get over it if I have a sense of togetherness with the people I'm with. I am probably a loving person. I fall in love with people easily. So, when I am new to a team and there are many people I don't know, it is a little hard for me because I don't know where to put my love. Even so, I try to make my work environment comfortable by expressing my affection little by little because I hope that this will lead to a good performance, which will result in an enjoyable work for audience. I would like to continue to do my best mainly in acting. But I don't want to limit myself to acting alone. I want to be a person who can entertain others while challenging myself in a variety of ways and having fun at the same time.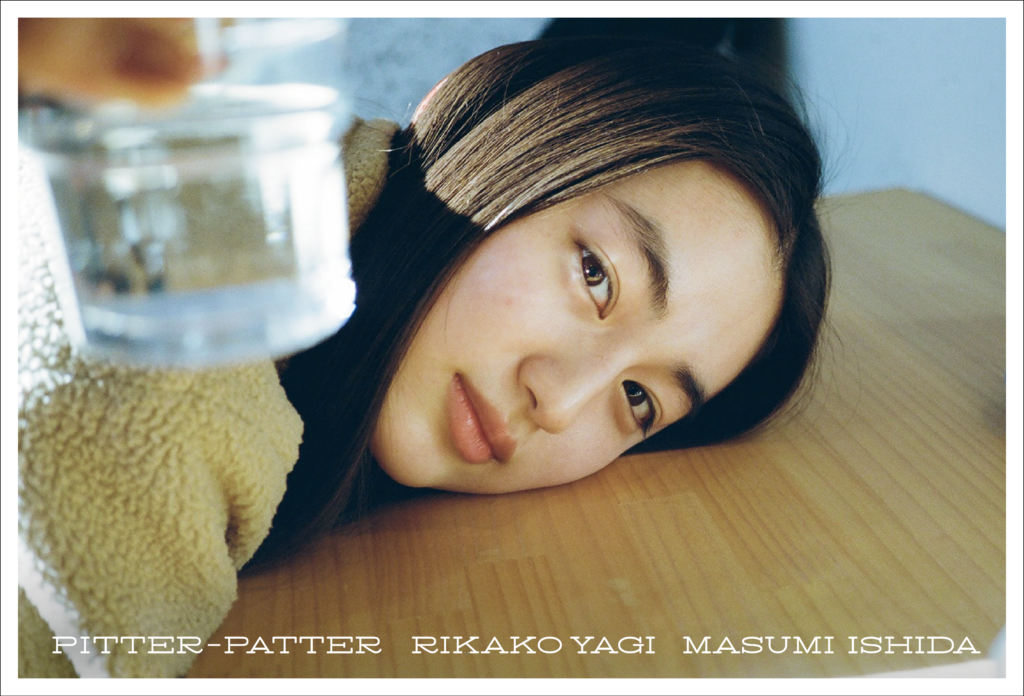 ◾️Photo book Pitter-Patter (limited first edition)
Now on sale
Author: Rikako Yagi
Photographs: Masumi Ishida
Art Direction: Akinobu Maeda
Format: A5 Wide, Hard Cover
Number of pages: 256
Circulation: Limited to 3,000 copies
Price: ¥4,400
*This book is a special edition limited to 3000 copies.
*Special bookmark included
https://www.special.seigensha.com/pitter-patter
Instagram:@pitapata_rikako_official
Translation Shinichiro Sato
Photography Mikako Kozai
Text Takako Sunaga