On November 4th, 2022, Biën;, a showroom and concept store for experiencing J-Beauty opened in Paris. The store was opened by Keiko Suyama, who supervises Tokion's J-Beauty Report from Europe, and Sadaharu Hoshino, a Paris-based fashion designer and art director.
Suyama is a driving force in J-Beauty abroad, promoting the best of Japanese beauty products in the UK and Europe. Around 2010, she started representing brands in sales, commercial and branding roles, and in 2016 she launched Bijo;, a Japanese beauty and lifestyle brand. Bijo; has been steadily growing, with a permanent booth at PANTECHNICON in London and the Bon Marché department store in Paris, and is now beginning to expand its worldview even further. Biën; delivers a uniquely Japanese aesthetic expression of "beauty in daily life" through its products, spaces, and services. We sat down with Suyama to hear about the concept and outlook of Biën;, which offers a J-Beauty experience in a refreshing atmosphere with natural light streaming through the atrium.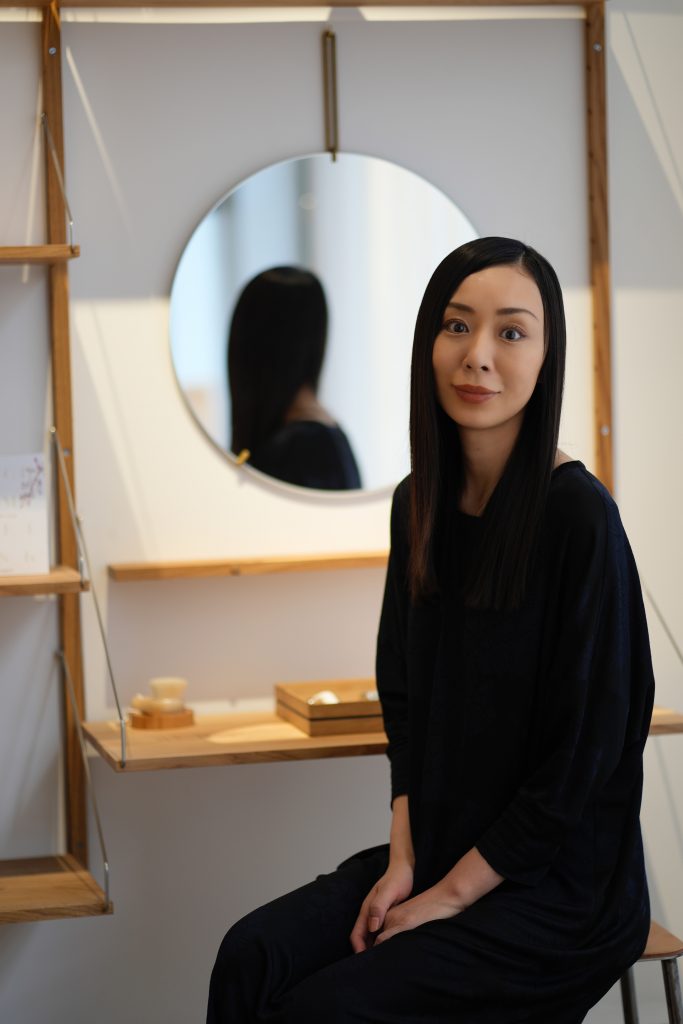 Keiko Suyama
Born in Tokyo and has lived in Paris for 20 years. She holds an MBA in Brand Management from Institut Français de la Mode. In 2010, she established Dessigne, a consulting company specializing in brand strategy, sales and communication between Japan and the European market. In 2016, she started a conceptual project called "Bijo," curating J-Beauty and lifestyle brands. She now has clients in some 150 stores across 20 countries, including such department stores as Harrods, Le Bon Marché, Ritz Paris, and Sephora. In November 2022, she opened the showroom and concept store Biën;, where customers can experience Japanese beauty.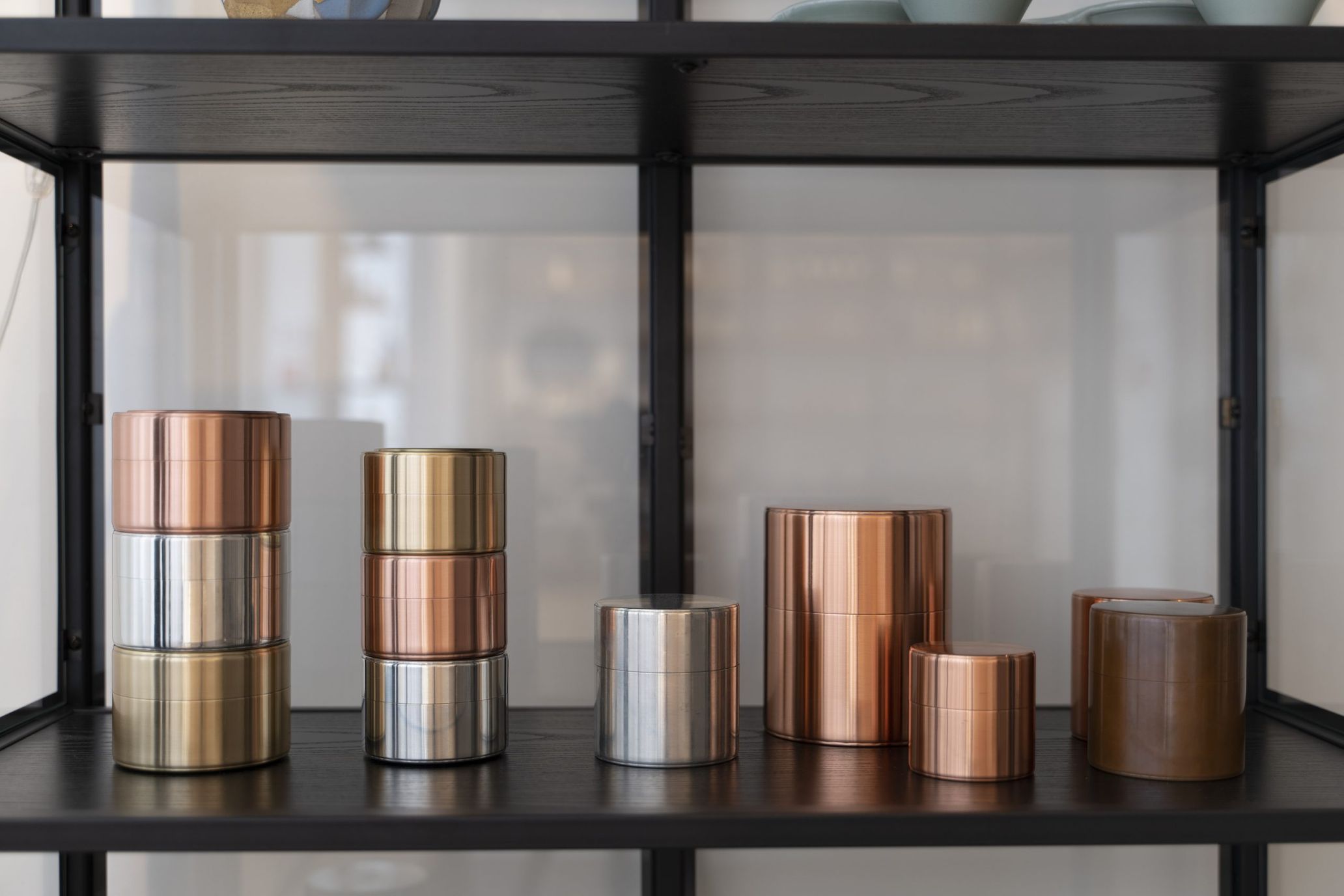 Beyond surfaces, a holism— the Japanese concepts of internal beauty, beauty of manners, and functional beauty.
–How did you come up with the name "Biën;"?

Keiko Suyama : The word "Biën;" is composed of the Japanese words "Bi" 美 (beauty) and "ën" [which can be read as] 縁・円・苑(link, circle, space)— we hope that visitors will be able to encounter various kinds of beauty and make a link between them. The word "beauty" here does not refer only to external beauty, but also Japanese concepts of beauty such as inner beauty, beauty of manners, and functional beauty, which we aim to offer visitors to experience.
–What kind of experience can visitors expect at Biën;?
Suyama: We offer appointments Monday through Wednesday so that we can take our time to explain our products and allow customers to try out our beauty products. During these appointments we welcome our customers to a counter made of beautiful Japanese cypress imported from the Shirakawa Village, where we offer Japanese tea and sweets. We emphasize hospitality, rooted in a culture of courteous and attentive service, above our products. Additionally, on the 2nd floor is a multipurpose space, where visitors can experience Japanese culture through a variety of workshops such as self-massage seminars, furoshiki (wrapping cloth) classes, and herbal medicine lessons with experts. Biën; also functions as a showroom, so when clients and companies visit, we hope we can impart a deeper understanding of our products by explaining them in this space which was designed with Japanese beauty in mind.
–It seems that you're very particular about open space and installations.
Suyama: Biën;'s co-founder and creative director Hoshino did the interior design, furnishing the shelves, lampshades, and chairs with Japanese products. The store is divided into two spaces based on the theme of yin and yang, with the "yin" space on the left side for lifestyle products and artworks, and the "yang" space on the right for beauty and wellness products. We are dedicated to creating a space with items that embody the refined beauty of Japan.
–Can you tell us a bit about the products you offer?
Suyama: The concept of Biën; is beauty, clothing, food, and housing. The beauty aspect is focused J-Beauty, and we carry products that combine ancient Japanese wisdom and the latest technology, including those by Rey Tokyo and Shikohin, featured previously in our series [for TOKION]. In addition to material and product quality, surfaces are also important. For example, the packaging design of RUHAKU, which makes use of the herb gettou, has been redesigned for the foreign market. Innovative Japanese products such as YA-MAN" and Slim Care have been particularly well received.
In the clothing department, there are items made from uniquely Japanese cloth, including the Kyoto Nishijin textile "Hosoo", the Arimatsu shibori "Suzusan", and Imabari towels.
In the way of food, Biën; follows a theme of "Bishoku Dogen (美食同源 )," which integrates traditions of beauty and cuisine by way of organic Japanese tea blends and collagen beauty drinks sourced by Bijo. Inner beauty is a keyword that has been attracting attention in Europe in recent years, and Biën; also believes that in order to be beautiful and healthy, it is important to pay attention to what we put inside our bodies.
The theme of Biën;'s lifestyle space is "beauty in use". We have carefully selected products that combine delicate appearances with an exquisite and functional beauty achieved by the handwork of craftspeople. These include tea containers by Kaikado, tea ware by Asahiyaki— which has been in production for 16 generations— and flower baskets by the bamboo craftsman Kohchosai Kosuga. Nakagawa Mokkougei's traditional Japanese cypress wine cooler is one of our most popular products, and an essential item for the French dining table, contrasting its traditional Japanese design. We also regularly hold solo exhibitions of writers and artists, and hope that the space will become a place where products and people can build relationships with each other.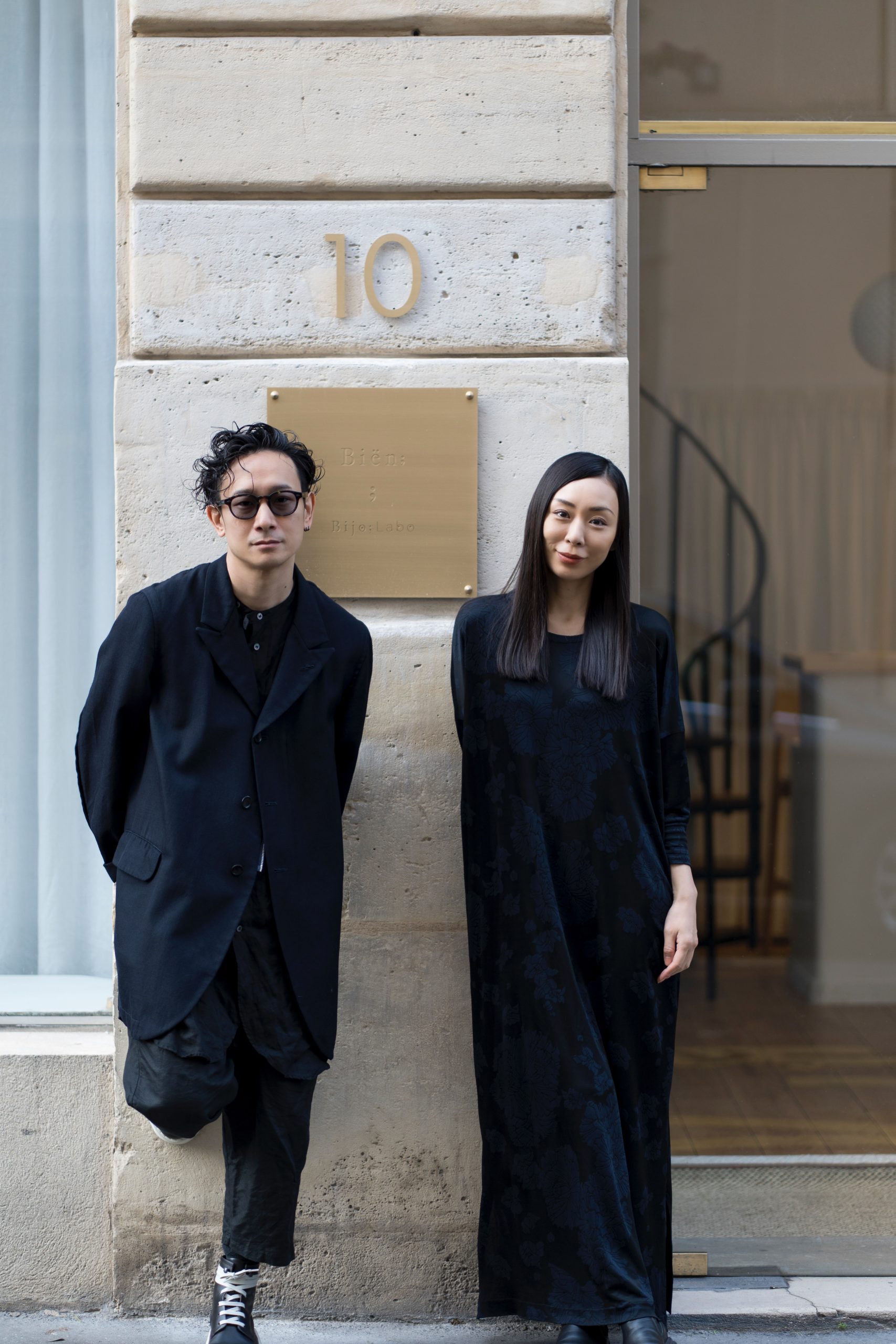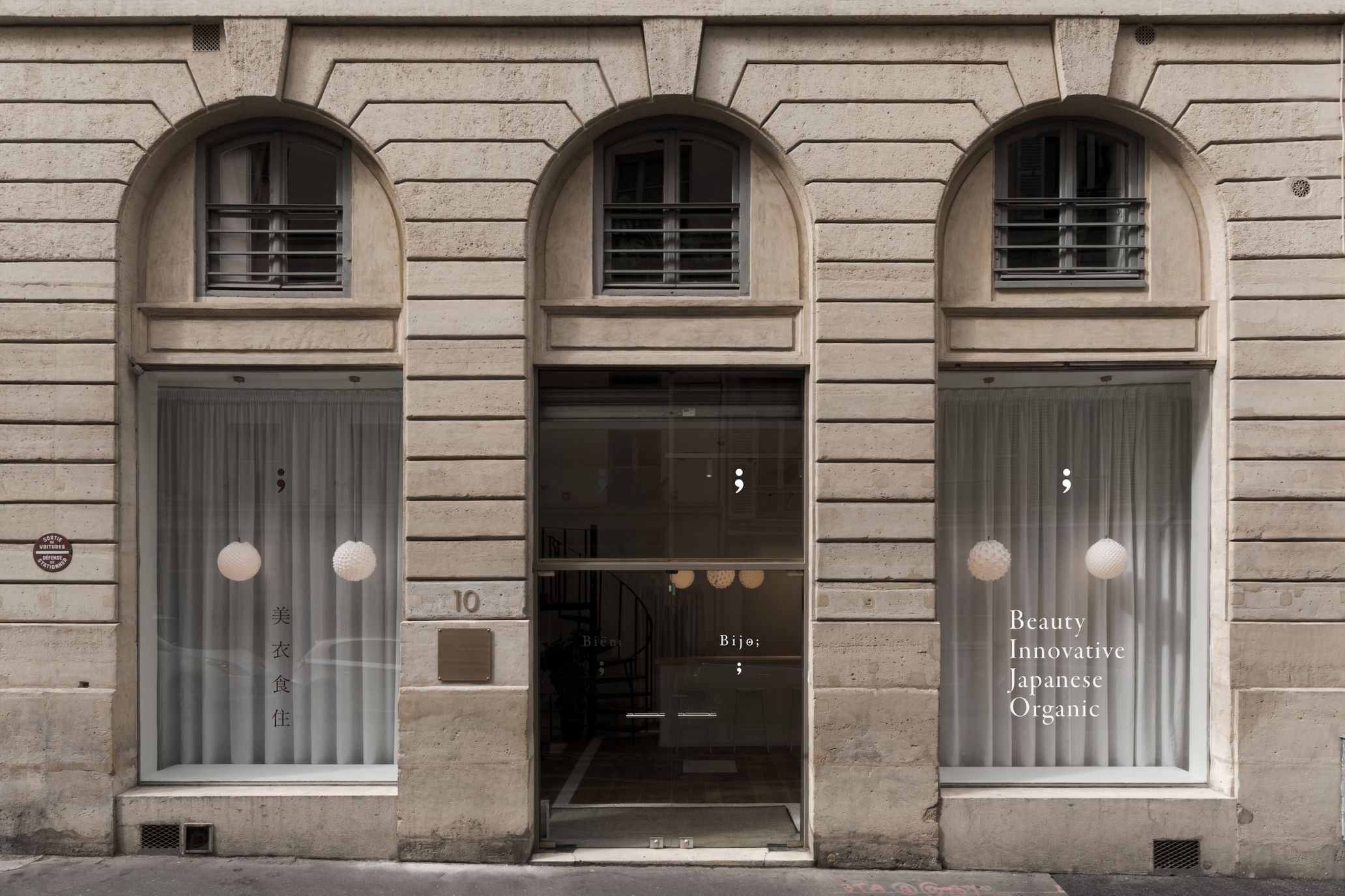 Nurturing "Biën;" as a place to give a voice to leaders, Japanese artists, craftspeople, and brands.
–[At the time of this interview] one and a half months have passed since the opening. What is your current impression?
Suyama: We have a lot of customers from Paris who are interested in J-Beauty and Japanese products. The permanent Bijo; booth at the Bon Marché department store is often crowded, so customers who want to hear explanations of products or have personal counseling sessions seem more at home with the relaxed atmosphere at Biën;. We're also very pleased that clothing, food, and housing products, which were not available at Bijo;, have triggered the curiosity of our customers and led them to make new discoveries.
–How would you like to further develop the Biën; vision?
Suyama: One of our most recent plans is to add products from the German brand AOIRO to our beauty space. It is a delightful brand that offers aromatherapy and Bespoke perfumes, and I was attracted by their delicate, poetic fragrances and design. The massage sessions offered on the 2nd floor have been well received and we're planning to further develop a spa service. The location is still to be determined, but we hope to meet the demand next year.
We will nurture "Biën;" as a place to give a voice to leaders, Japanese artists, craftspeople, and the brands who represent their thoughts and to craft. We aim to make Biën; a place of hope for those who create artisanal products in Japan.