On May 30st, there will be a new online fashion show with themes of diversity and adaptive fashion (clothes that adapt to people with unique individualities). The title is True Colors FASHION-The Future is Now. The presentation is one of the series of True Colors Festival, hosted by the Nippon Foundation, which looks at the physical and capability borders in disabilities, sexualities, generations, and languages through performing arts.
In line with the concept, "clothing is a basic necessity, but at its best, becomes a form of self-expression as fashion. Human bodies call for fashion that is designed in recognition of individuality, and updated by technology," researcher and media artist Yoichi Ochiai serves as the general director of the show.
11 fashion brands/projects and tech developers/companies that support disabled people and their bodies will showcase a show centered on visually impaired people, people with hearing impairments, prosthetic limbs for children, ALS, pregnant people, and so forth. There will also be a video of Ochiai speaking to the 11 groups of creators too. In his words: "I am interested in how technology can support one's physicality. I hope this event can help sharpen the audience's awareness of the diversity of bodies and awaken the audience's own bodies too."
Ochiai has carried out and received high praise for many projects that combine diversity and technology. We asked him about his zeal for the show and thoughts on diversity, which is the foundation for said show.
The potential of devices and fashion design
——You've developed projects about diversity in the past too. Could you talk about some projects you've been involved in?
Yoichi Ochiai (Ochiai): I'm the representative of xDiversity (Cross Diversity), a project supported by JST CREST (Japan Science and Technology Agency CREST). Our research theme is on gearing technology towards visual impairments, hearing impairments, and physical disabilities. OTOTAKE PROJECT, where Hirotada Ototake, a writer with tetra-amelia, used robotic legs to walk, is one example. Also, we've held workshops using Ontenna (a user interface where the user can feel sounds via vibrations and light) and created See-Through Captions, a communication tool for deaf people and hard-of-hearing people, which converts audio conversations to subtitles in real-time. Based on communication and hosting workshops between disabled and non-disabled people, and for disabled people themselves, we reflect on [how to create] a society where different people could keep their individuality, live a regular life, and remove the walls of physical and capability differences. This way of thinking is similar to digital nature; a theme I often use in my art and research at the research center. When marginal costs change and digital technology that can adapt to diversity is born, division in the modern sense of the word will be gone. After that, the mutual understanding between the majority and minority and forming a diverse community will be imperative.
——Perhaps there are quite a few links between your interests and research in this fashion show.
Ochiai: Fundamentally, through shows and events, I wanted to explore what would happen if someone who creates devices collaborated with fashion designers. So, the show will probably focus on device developers and designers.
——You're also going to partake in the show and reveal the latest version of LIVE JACKET which you built previously. Could you touch on that a bit?
Ochiai: I initially made this in collaboration with the rock band ONE OK ROCK. It's what you would call a wearable sound jacket. The jacket has speakers that emit low and high sounds and vibrations; you can experience sounds using your whole body. Drums, guitar, and other sounds and vibrations randomly come out from different parts of the jacket, and you can experience music like never before. Deaf soccer player Kento Nakai coincidentally visited an exhibition where I presented this jacket. Nakai-san told me, "People with hearing impairments can enjoy Live Jacket too." A few projects on diversity and music started because of that.
——This version of LIVE JACKET is a collaboration with KANSAI YAMAMOTO. What is it going to be like, specifically?
Ochiai: I'm attaching the device to KANSAI YAMAMOTO clothes. I've also collaborated with an orchestra before. But this will be my first attempt to wear it and walk onstage.
Wanting to deepen mutual understanding via the event
——What aspect of the 11 groups in the lineup will you be paying attention to?
Ochiai: Firstly, I have selected [disabilities and devices] that are widely known, such as visual impairments, hearing impairments, physical disabilities, ALS, and wheelchairs and prosthetic legs that support [such conditions]. One of the concepts is to express the diversity of bodies and such people's individuality. I want to pay attention to the elements that make them look cool, a uniqueness exclusive to them, and things like that.
——Do you mean you want to find what makes them cool and bring that out of them, as opposed to solely focusing on their disabilities?
Ochiai: If technology develops even more in the future, physical and capability disparities might disappear. Also, if everyone were deaf, then that wouldn't be a disability; it's considered a disability because most people can hear. Thinking about it, if technology could [help deaf people hear], then the "difference" would only be between [a hearing person and a person with hearing impairments who became hearing because of technology]. With that said, adjusting the minority's values to the majority isn't the essence [of the matter]. Niche things are beautiful, and that's why we have diversity. It's vital to make their individuality, coolness, and beauty shine. If my approach isn't to bring out that coolness through collaboration—instead of pushing [my ideas] onto them—I would end up expressing the values of the majority. So, I have to be careful.
——I see. I'm starting to hear people say the words adaptive fashion recently. What do you think is necessary for those with disabilities to enjoy fashion?
Ochiai: I think many disabled people enjoy fashion. But there aren't a lot of companies [that produce clothes for disabled people]. For instance, some wheelchair users' legs move involuntarily, and their shoes come off because of that. Some women wear shoes with velcro straps on them, even if they don't really want to. Not having many options is a big problem. I want to create a future where locally produced technology or manufacturing technology can resolve that. Perhaps there are many more issues we're unaware of. That's why we're also going to put out interviews with those involved, aside from the show itself. There are many things only they know about and things they usually can't say. I want to lean in and listen to them.
——What are you thinking of asking in those interviews?
Ochiai: I genuinely want to ask what they think about fashion. This is something I heard from a friend, but there's a visually impaired person who likes to wear pink. They asked her, "Why do you wear pink?" and she said, "I wear pink because people tell me it's cute and looks good on me." She's not being forced to wear pink; it's her preference. You can say she's free to do it, but if she's following sighted people's values, then I can't help but wonder if that's alright. If she understands color as a tool to match the majority's values, then perhaps there's another way of thinking. Maybe she can express what she truly likes with other colors.
——Could you expand on that?
Ochiai: Recently, I was thinking about umwelt, partially because I was working on something based on SDGs in Kitakyushu. German biologist and philosopher Jakob von Uexküll coined this term. It's about how every living organism has a world they're aware of and that each of them perceives themselves as the main subject and their own world. For example, the smell-based world that dogs perceive and the sight/sound-based world humans perceive are vastly different. Of course, the world blind people perceive is different from the world deaf people perceive. Attempting to make everyone's worldview the same is absurd. Meaning, blending the minority's "world" with the majority's "world" is extremely violent, and it's not something I want to do. But I do often think those with different values as mine—for instance, the outfit or way of thinking of the person sitting next to me—are cool, or it makes me want to copy them. That's what I mean when I say I want to pay attention to their coolness through the show. There are many discoveries every day, and I feel like wanting to mix different cultures is a natural idea of creativity.
——That point of view might be the authentic understanding of diversity, as well as the key to open up a diverse society.
Ochiai: I question if the concept of the majority and minority exists in relationships between other living organisms. For example, I don't think dogs really think about how monkeys feel, and monkeys don't believe they're superior because there are more of them than dogs. The problem of the majority and minority occurs because the same group lives together; maybe it doesn't really occur between different species. If we look at it from a broad perspective, we could consider the mutual understanding between the minority and majority more openly. It might be unnecessary to cater to just one of the values, but mutual understanding is a prerequisite. I hope this event could be the catalyst for that sort of mutual understanding. I want to discover the essence of diversity together with the participants. If you perceive [the event] with your sensibilities and without assumptions, I think it's also alright to approach it with context and logic.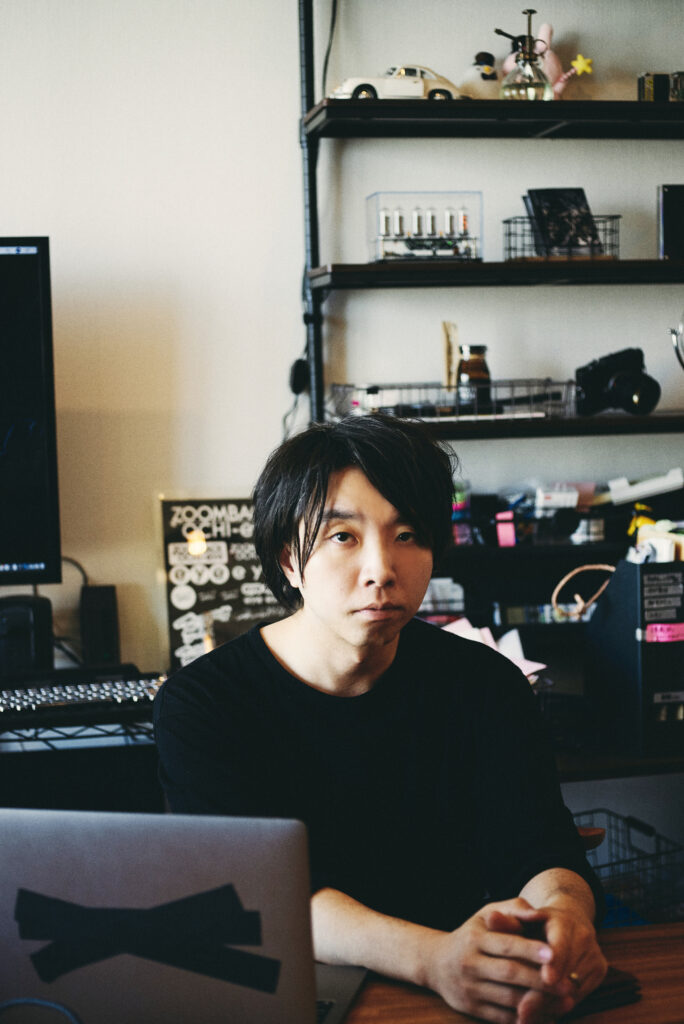 A 180-minute online show about the diversity of bodies
11 teams will appear on the runway for True Colours FASHION, an online fashion show based on diversity. The 11 groups are: Masatane Muto/01/ALS SAVE VOICE PROJECT, Tommy Hilfiger Adaptive/GIMICO/Kenta Abe/Masunoshin,Hirotada Ototake/KORISHOW PROJECT/OTOTAKE PROJECT, Xiborg "Run for All"/Runner kids, Mari Azuma/WHILL, GenGen/LIVE JACKET/KANSAI YAMAMOTO, OTONGLASS/betapost/Fumiya Hamanoue, RYUCHELL/MIKAGE SHIN, Kokone/Nene/KOTOHA YOKOZAWA, pippi/ANREALAGE/Ontenna, and Mission ARM Japan/HATRA. An unprecedented portrait of bodies will come forth via models with different body types such as those with limb deficiencies, hearing impairments, people with ALS, the elderly, pregnant people, and children. Along with interviews with each team on their process, these 180 minutes will make you think about the diversity of bodies.
GenGen/LIVE JACKET/KANSAI YAMAMOTO are going to present LIVE JACKET, a visual manifestation of feeling the music through its vibrations. Hidefumi Kenmochi will be in charge of the sound design, and GenGen, a dancer with a hearing impairment, will model the jacket.
RYUCHELL/MIKAGE SHIN will showcase a dress for pregnant women as well as un-pregnant women and men. Drawing from RYUCHELL's notion of family, MIKAGE SHIN designed an original print using tulips (symbolic of honest love and love for humanity) and irises (symbolic of hope). By wearing an artificial pregnant belly and a dress, he will embody a person of a new era.
Pippi/ANREALAGE/Ontenna have created a headpiece, earrings, and necklace out of thin, flexible fibers of light (optical fiber) in a knit and lace pattern. These accessories respond to and interact with sound. By "translating" audio information to visual information, it paves the way to a new form of fashion.
You can tune into our special program, "An Audioguide by Fashionistas," with Kaname Murakami (chief editor of WWD JAPAN), Soudai Yamaguchi (fashion director), Keita Tokunaga (wheelchair-using fashion journalist), and Kao Kanamori (producer of True Colours FASHION) on UDcast. 
■ True Colors FASHION: The Future is Now!
Date: May 30th, 2021, 1 pm~
Five participating brands (ANREALAGE, betapost, MIKAGE SHIN, HATRA, and YAMATO x KORI-SHOW PROJECT) will exhibit their clothes. We're planning on having an order-taking exhibition in early summer.
A selection of items will be sold at TOKION E-STORE and TOKiON the STORE from May 30th to June 13th.
Further, some items from Tommy Hilfiger Adaptive, 01, and more will be sold at TOKION E-STORE, our online shop, and TOKiON the STORE in MIYASHITA PARK from May 30th to June 13th. The LIVE JACKET worn during the show will be displayed at TOKiON the STORE as well.
Latest articles on TOKION FASHION